Environment
Cascadia 2050 Vision conference brings together international leaders
Cross-border conference highlights economic advancement, Indigenous voices
September 14, 2022 at 5:50 a.m.
|
Updated September 16, 2022 at 10:23 a.m.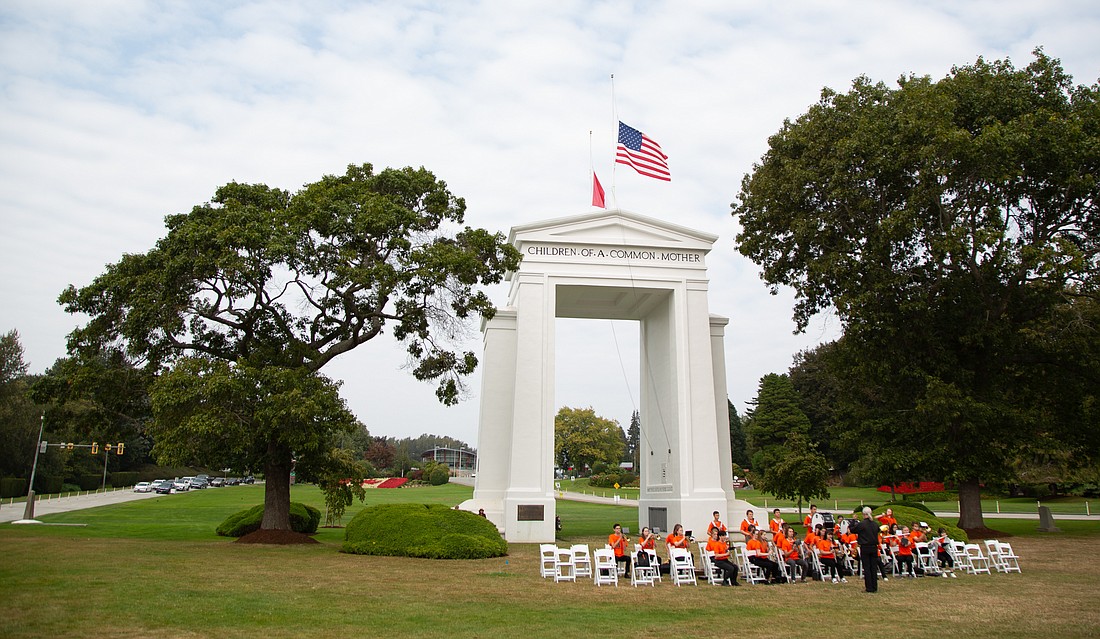 ---
---
The Cascadia Innovation Corridor conference brought political, environmental and corporate leaders from across the Cascadia region to address climate change, environmental solutions and economic development this week. 
The conference, now in its sixth year, drew more than 300 attendees from around the United States and Canada, including several governors and tech leaders, for discussions and speeches related to climate solutions.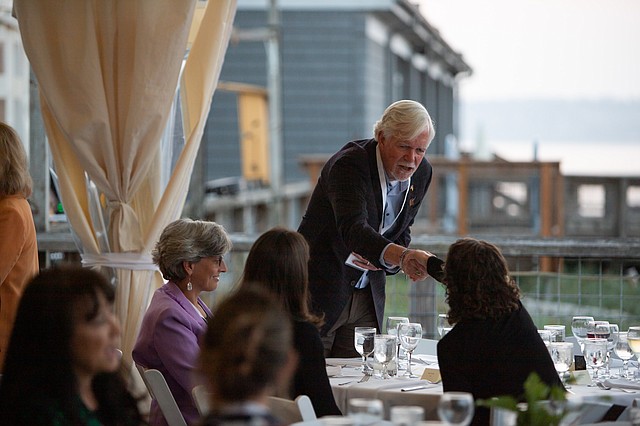 "Washington state has long been a champion for cross-border initiatives that address the climate crisis on the state, national and global levels," Washington Gov. Jay Inslee said. "By sharing research, resources and innovative ideas across borders, the Cascadia Innovation Corridor captures our shared belief that addressing our climate crisis requires regional solutions. Together, we are providing commuters and travelers the transportation options they want while working to take bold climate action with an urgency that matches the unparalleled scale of this challenge."
Panels on Monday and Tuesday included discussions of Indigenous communities, ultra-high-speed rail transportation in Washington and clean fuel use at local ports and airports. Speakers, including Microsoft co-founder Bill Gates, discussed the intersection of the climate crisis with future development.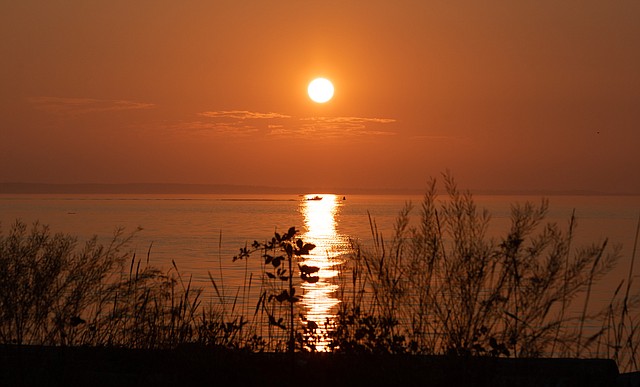 Conference organizers worked to highlight Indigenous voices throughout the event. 
"For centuries, Indigenous voices have been silenced by design ... without fully appreciating the depth of our knowledge and our experience of cycles of change over the millennia," said Ian Campbell, chief of the Squamish Nation. "We've been through cycles of change many times as humanity, and recognize that we're in this together, so our voice matters in being a part of that vision."
Much like the Lummi Nation and the Nooksack Indian Tribe in Whatcom County, Campbell's tribe has experienced significant environmental challenges in recent years, including major wildfires that burned more than 20,000 hectares (almost 50,000 acres) in British Columbia. 
"It's important to look at the past, present and future," Campbell said. "It's about learning from past mistakes. What are some of the stories of success that we can point to? What's not working? ... Where do we see ourselves in 2050 and 2100? That should be of utmost concern to all of us."
Other Indigenous leaders, including Lummi Nation Chairman Henry Cagey, also spoke to attendees during the event. 
"When you think about all the things you can do, don't forget [Indigenous communities]," Cagey said. "Don't forget that we've been here." 
Cagey addressed the audience during introductory remarks on Monday and was one of the first speakers of the conference.
"We're here to help," he said. "Our hands go out to each and every one of you."
Messages regarding ongoing climate catastrophes in the region were unavoidable throughout the event, where speakers shared thoughts on ongoing wildfires, last November's floods in Washington and British Columbia, and heat waves across the region last summer. 
"From flooding to smoke-filled summers to deadly heat, the Cascadia region has faced immense climate challenges in recent years," said Chris Gregoire, former Washington governor and host of the conference.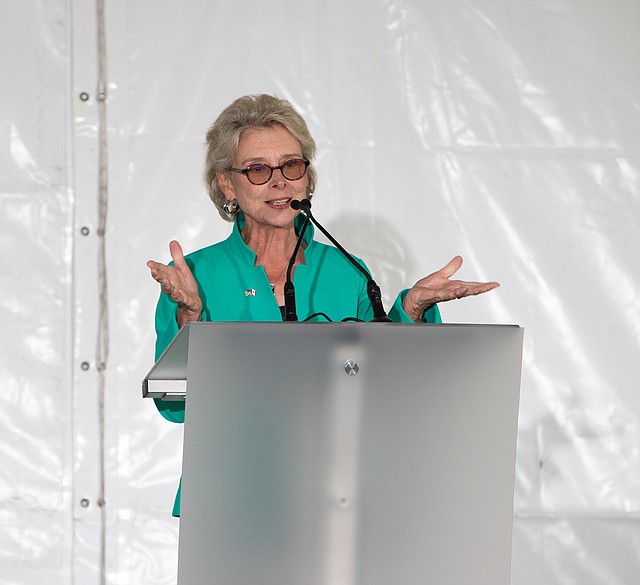 Inslee participated in the final keynote discussion with other governors and leaders in the region, including Oregon Gov. Kate Brown, California Gov. Gavin Newsom and British Columbia Premier John Horgan. 
Following the conference, attendees were invited to a lunch at the Peace Arch Historical State Park to symbolize cross-border collaboration. The park, which straddles the U.S.-Canada border in Blaine, has been open for inter-border activities for more than 100 years.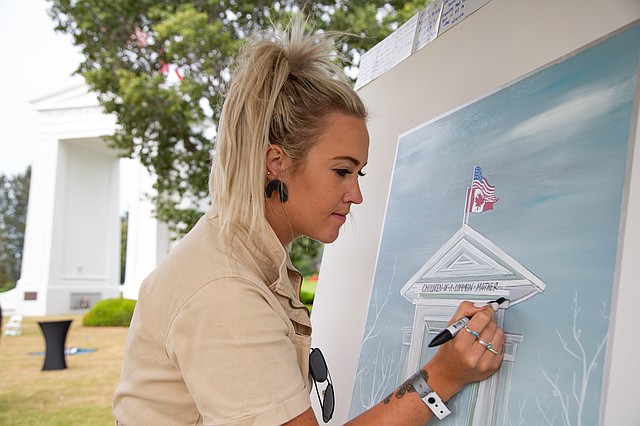 The conference was sponsored by several major Cascadia-based companies, including Microsoft, Amazon, Alaska Airlines and Boeing. Most companies have committed to lowering their carbon footprint in the coming years, but it might be a tall order for some. 
In 2020, Microsoft announced its plan to be carbon-negative by 2030, but in 2021, the company saw a major jump in emissions, reporting nearly 13.8 million metric tons of carbon dioxide last year, according to the company's 2021 Environmental Sustainability Report. A majority of the company's emissions were "Scope 3" emissions caused by business expansions. Scope 3 emissions are indirect emissions caused by upstream supply chains and manufacturing processes.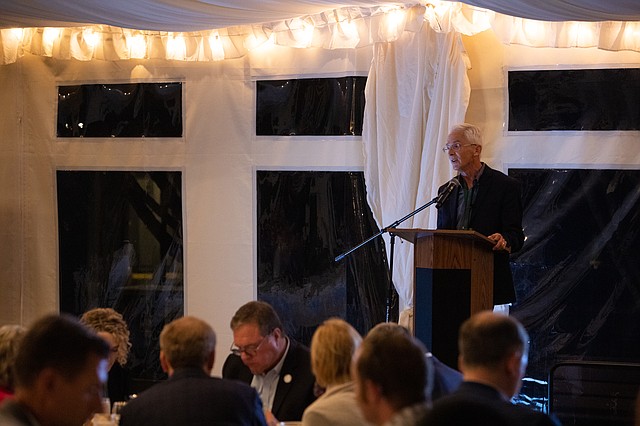 This story was updated to include additional details about Microsoft's 2021 emissions and Scope 3 emissions. The story was updated on Sept. 16 at 10:23 a.m.