Volleyball
Area volleyball teams primed for strong seasons
A brief look at each team across three classifications
September 14, 2022 at 5:00 a.m.
---
---
Three volleyball trophies came back to Whatcom County from the state tournaments last season and there's no reason to believe it won't happen again this year.
One school played in the state title game and the other two fell just short in the semifinals, but the new high school volleyball season once again looks promising for the multi-classification Northwest Conference.
Trips to state will have to be earned in the extremely competitive format and allocation of district berths. 
Here's a look at how each school looks heading into the fresh season.
Class 1A

Meridian
2021 record: 19-3
Season result: Third in Class 1A state tournament.
What to know: It was clear early on that last year's Meridian squad had the potential to make a deep run at state and the Trojans did just that, falling one match shy of reaching the Class 1A state title game. Meridian will lose some established leadership from last year's four seniors, but six incoming seniors will take on the challenge of replacing them.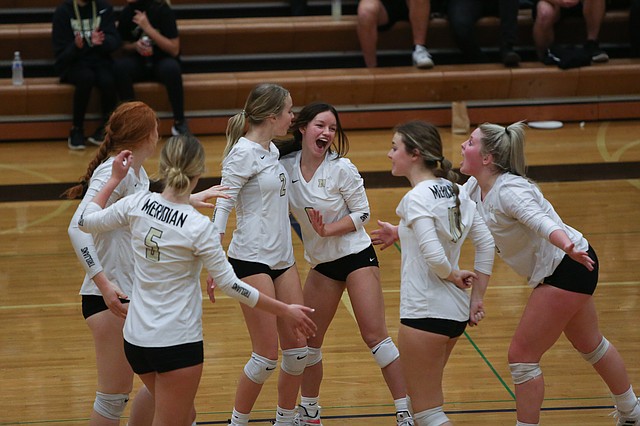 Lynden Christian
2021 record: 10-8
Season result: Second in Class 1A state tournament.
What to know: The little Lyncs that could. Lynden Christian barely squeezed into the Class 1A state tournament a year ago as the 16th and final seed, but made the most of its time in Yakima, blowing up the bracket on day one and upsetting the No. 1 seed. The Lyncs made an improbable run all the way to the state championship game where their magic ended, but it still capped off an incredible state tournament for the team. Lynden Christian will be senior-heavy this year with seven total seniors.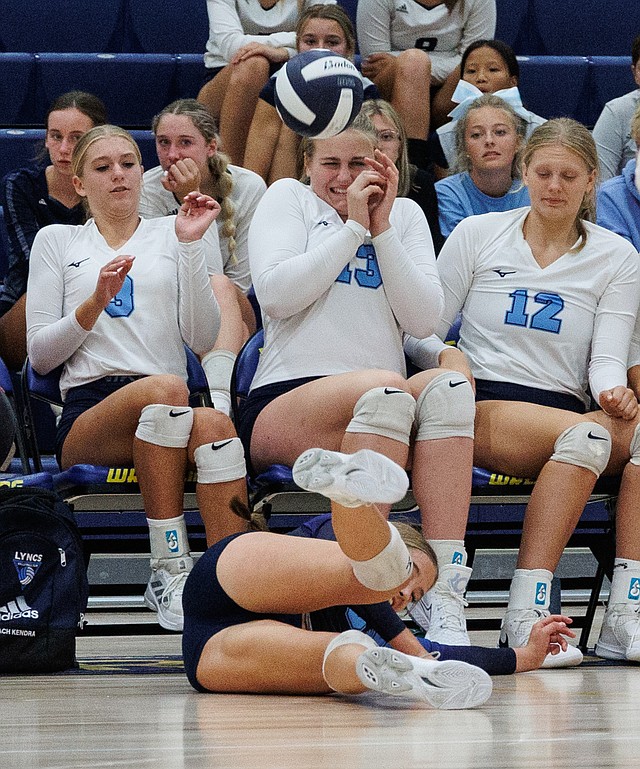 Nooksack Valley
2021 record: 11-7
Season result: Lost in winner-to-state district match to Lynden Christian.
What to know: Nooksack Valley experienced first-hand the cruel reality of District 1 only getting two state berths. The Pioneers were consistently the second-best 1A team in the Northwest Conference last season behind Meridian, but Lynden Christian's postseason magic ended their season in the district tournament. Nooksack Valley loses four seniors from last year's team, but five juniors return as seniors this year with a strong supporting cast.
Mount Baker
2021 record: 8-11
Season result: Lost in second round of district tournament.
What to know: Mount Baker didn't have a bad season last year, it just plays in the same conference and shares a classification with two other teams that placed at state and another that was a state-caliber team. With Meridian, Lynden Christian and Nooksack Valley looking strong again, the Mountaineers will have their work cut out for them but have five seniors on the team to bring some leadership.
Blaine
2021 record: 3-13
Season result: Lost in first round of district tournament.
What to know: Teams in the 1A Northwest Conference have two choices: Sink or swim. Blaine battled last season, but the talent of the top three teams overwhelmed a young Borderite squad a year ago that only had two seniors. The Borderites will double their amount of seniors this year with four looking to make their postseason last a little bit longer.
Class 2A

Lynden
2021 record: 15-7
Season result: Lost in state tournament consolation round.
What to know: In the COVID-shortened 2021 season, Lynden had a handful of freshmen starters. Now juniors, those freshmen from two years ago got their first taste of the big stage at the state tournament last season where they fell one match shy of being able to compete for a trophy. With only one senior on the team last year, the Lions look poised to make it to trophy day at state this year as five seniors lead the pack. Complementing the seniors will be the juniors who are now three-year starters.
Sehome
2021 record: 4-15
Season result: Lost in district tournament consolation round.
What to know: Though the Mariners had seven seniors on the team last year, they struggled for much of the season under a new head coach. Sehome has five seniors this year as they look to have a bounce-back season. Doing so at the Northwest Conference won't exactly be a cakewalk.
Squalicum
2021 record: 9-9
Season result: Lost in district tournament consolation round.
What to know: Squalicum's season came to an end in the district tournament a year ago to Archbishop Murphy. Five seniors from last year's team are gone, but the Storm will have seven seniors on this year's team to lead the way. A state berth would be an obvious improvement on last year's season, but the District 2 tournament is always daunting.
Bellingham
2021 record: 1-15
Season result: Lost district play-in match.
What to know: With seven seniors, Bellingham will enter its 2022 season as one of the teams in the conference with the most seniors. That kind of experience will be beneficial to a team whose postseason ended early last year in a district play-in match as the Bayhawks are coming off a one-win season.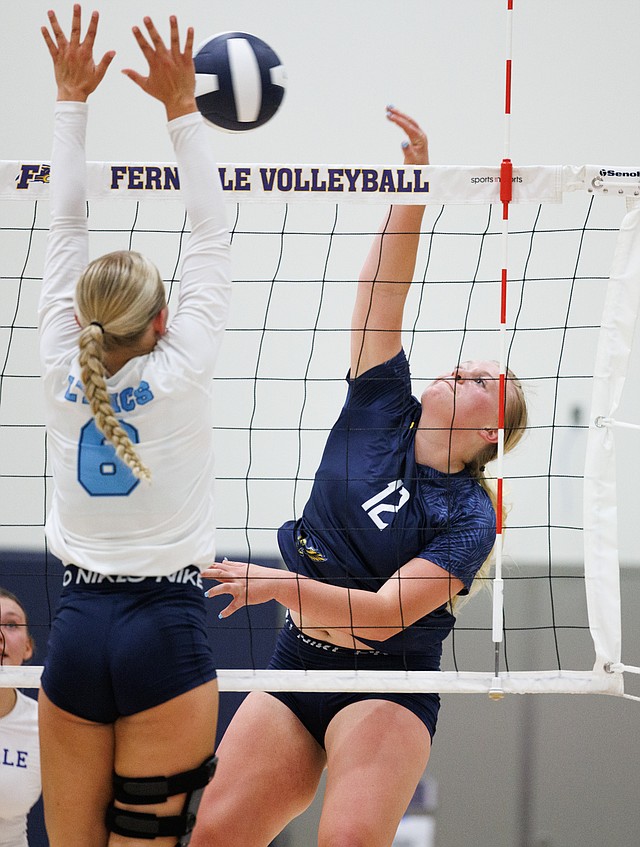 Class 3A

Ferndale
2021 record: 19-2
Season result: Third in Class 3A state tournament.
What to know: Sharing a conference championship with Lynden and Meridian last year, Ferndale is easily in the conversation again for the Northwest Conference title this year. The Golden Eagles know how to rise to the moment in bigger matches. They lose four seniors from last year's team but will have five this year as they gear up for another hopeful state tournament run.