Business
Hospital workers, PeaceHealth approve new contract
Union wins 7.5% raises
September 12, 2022 at 5:00 a.m.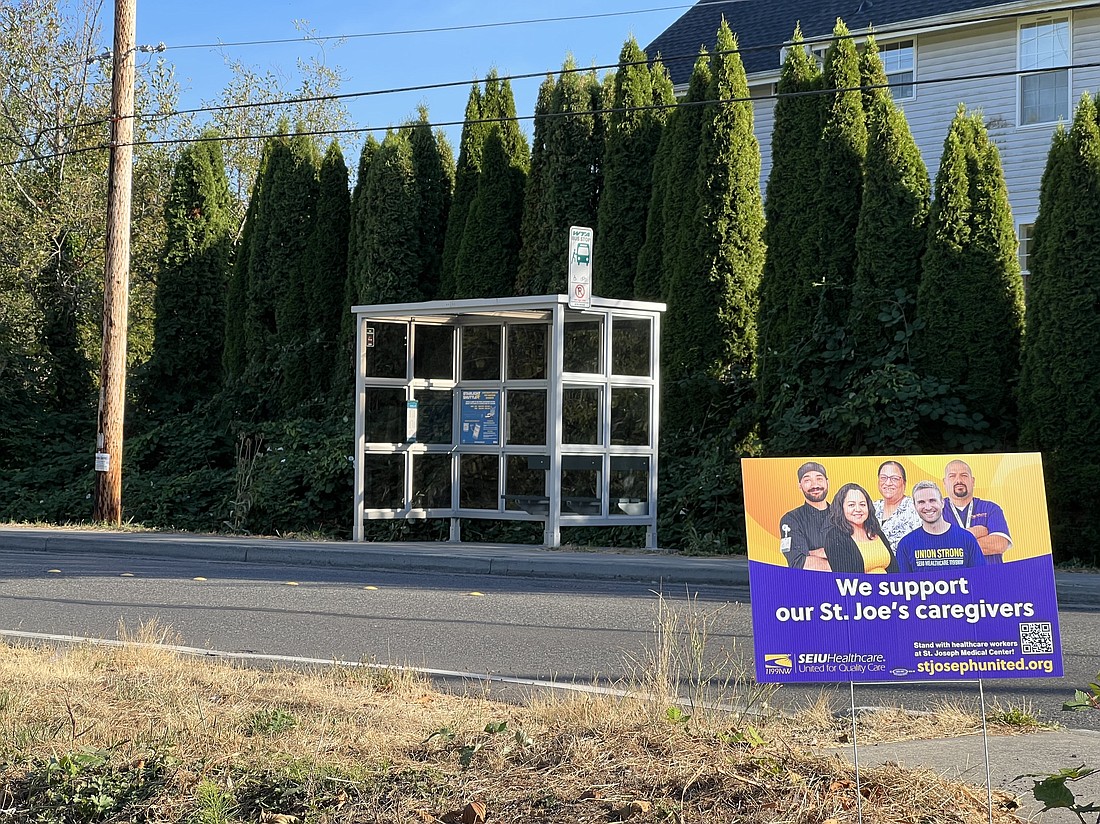 ---
---
Health care workers at PeaceHealth St. Joseph Medical Center agreed to a new labor contract with the hospital in a vote that concluded Sept. 6.
The roughly 900 members of SEIU Healthcare 1199NW who work at St. Joe's, from housekeeping staff and certified nursing aides to MRI technicians and emergency room workers, received a 7.5% raise in the first year of their new, two-year contract, said Ramon Castellanos, a respiratory therapist who was on the Service Employees International Union bargaining team.  
"We all function as a unit to help ensure good health care for people of the county," Castellanos said in an interview on Sept. 8. "That's why we wanted to make sure none of us got left behind, and we all got across-the-board raises."
The agreement with members of the local SEIU unit came after St. Joe's and nurses reached a new contract in May.
In addition to a pay raise meant to counteract high inflation, SEIU members also sought safer staffing levels during evening and night shifts, which union members say were chronically understaffed. The new contract includes better incentives for workers to take on those later shifts. Hospital management also agreed to create a staffing committee that includes workers, "to ensure we get better staffing," Castellanos said. 
Union members also get a $1,000 bonus after ratifying the new contract.
The union and the hospital had reached a tentative agreement on Aug. 30, after a 22-hour bargaining session. Members voted "overwhelmingly" to approve the deal over the ensuing week, Castellanos said. Their previous contract expired on Sept. 1.
"With this contract, it was something we could look our coworkers in the eye and say, 'This is what we got for you,'" Castellanos said.
"We definitely got better than what we expected," added Kristina Brennan, a night shift ER technician who was also on the bargaining team.
Hospital officials said they were "extremely pleased" with the outcome of the negotiations with SEIU 1199NW.
"We firmly believe that this contract reflects the high regard we have for our caregivers, our recognition of their importance in providing safe and high-quality care, and our commitment to being a great place to work," PeaceHealth Communications Specialist Barbara Pongracz Lamb said in a written statement provided to Cascadia Daily News.