Environment
Whatcom's million-year-old superstar: Wayne Drop
Drop to make appearance in honor of Whatcom's 14th Water Week
September 11, 2022 at 5:00 a.m.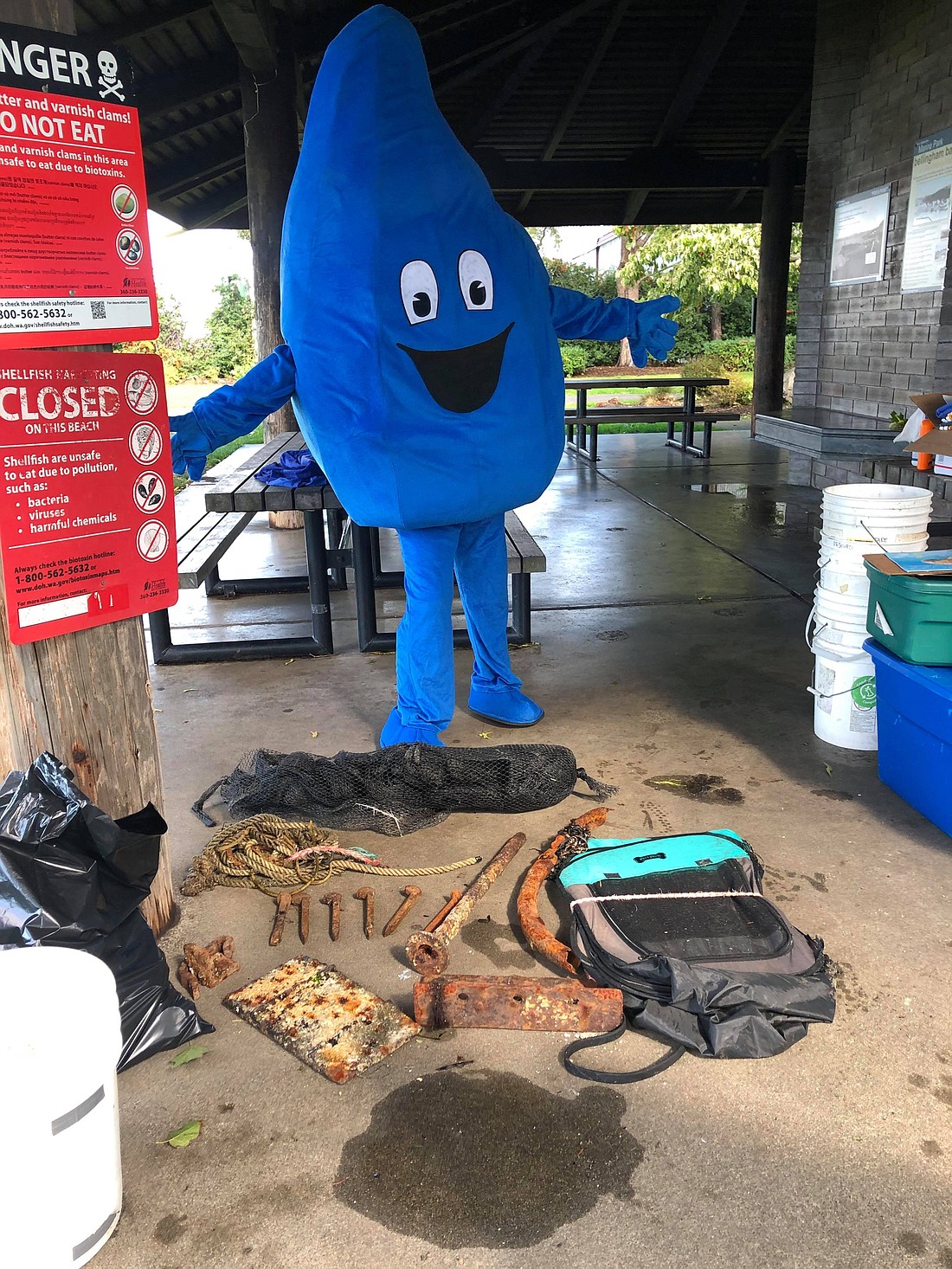 ---
---
Whatcom County has produced its fair share of celebrities: Hilary Swank, "X-Files" Executive Producer RW Goodwin, Glenn Beck, Death Cab for Cutie, ODESZA and several serial killers. Perhaps none are more famous, though, than Wayne Drop, a multi-million-year-old raindrop from the era of dinosaurs. 
"Wayne began as a tiny dewdrop back when dinosaurs roamed," Wayne's friends at the Whatcom Watersheds Information Network (WWIN) told the Cascadia Daily News. "He's been riding the water cycle ever since."
Wayne is a full raindrop now and is and looking forward to participating in Whatcom Water Week, beginning Sept. 10. 
Now its 14th year, Whatcom Water Week celebrates local water resources across the county. Every September, the WWIN hosts events, talks, art projects and tours to showcase water resources.
"It's an opportunity to celebrate and focus on how fortunate we are to have water resources and the vital importance of water for everyone in our community," said Ingrid Enschede, a program specialist at the County Public Works & Natural Resources. "Water is fundamental to our way of life and well-being. We need water to drink, grow crops, fish, recreate, swim, and it supports the wildlife and beautiful places we treasure."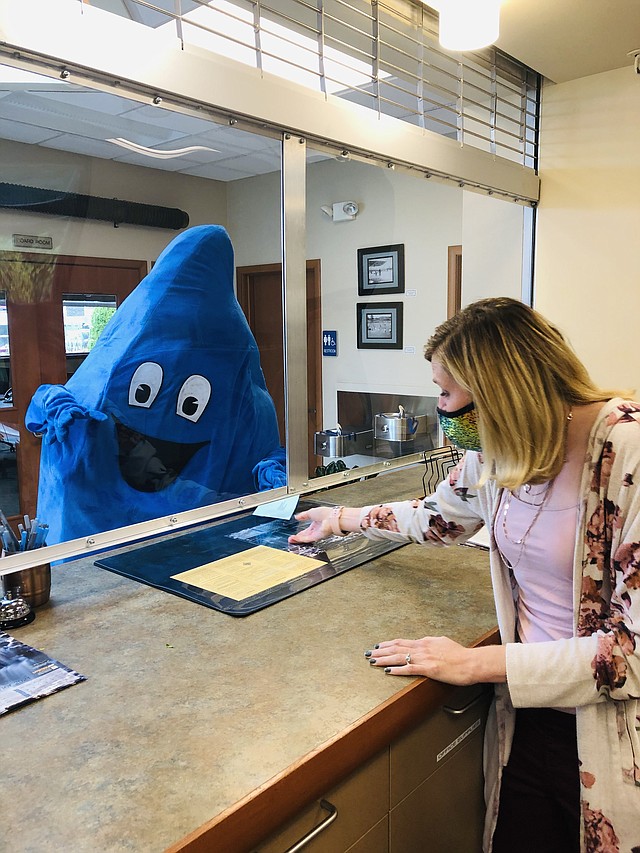 Throughout the week, organizations and businesses around Whatcom will host water-related events. Residents will have the chance to tour water and wastewater treatment plants, learn about stream restoration projects, and attend beach cleanups and story time at the library. The week culminates in SeaFeast, an annual festival in Bellingham.
"WWIN has been a partner with Bellingham SeaFeast since its inception, and SeaFeast has been a welcome addition to the regular Water Week lineup of fun community events," Enschede said. "[This year], Water Week includes more self-guided and online opportunities as a result of making modifications for COVID safety the past two years." 
Significant emphasis has been placed on water health in Whatcom County following November's catastrophic flooding and as the county approaches the state water adjudication process. Though Water Week will not have any events focused on flooding, Enschede said WWIN has more planned in the future to address the major issue. 
"This is an important topic for our community," she said. "WWIN is planning a future Flood Resilience Speaker Series event to provide information about the work being done to recover from the Nooksack River flooding last winter and all the work being done to mitigate the risk for future flooding, as well as how to stay informed on this topic and prepare for flood emergencies." 
Wayne Drop likes to visit Whatcom County every September for Water Week, WWIN said, because it's all about "celebrating our amazing local water resources and raindrops like Wayne and his friends." 
He's generally a go-with-the-flow kind of guy, and likes to travel extensively, having visited all of the continents and the oceans on Earth. His favorite places, though, are clean, healthy lakes, streams and rivers.
Water Week event attendees will probably find Wayne jamming to his favorite song, "Umbrella" by Rihanna and Jay-Z, at some of the events, including Run with the Chums on Saturday, Restoring the South Fork of the Nooksack River event on Friday, and at SeaFeast.
A full schedule of events is available at: whatcomwin.org/water-week-events