The A-List
A&E calendar: Improv and rock, jazz, comedy, peace
A curated selection of events from Whatcom and Skagit counties
September 7, 2022 at 5:15 a.m.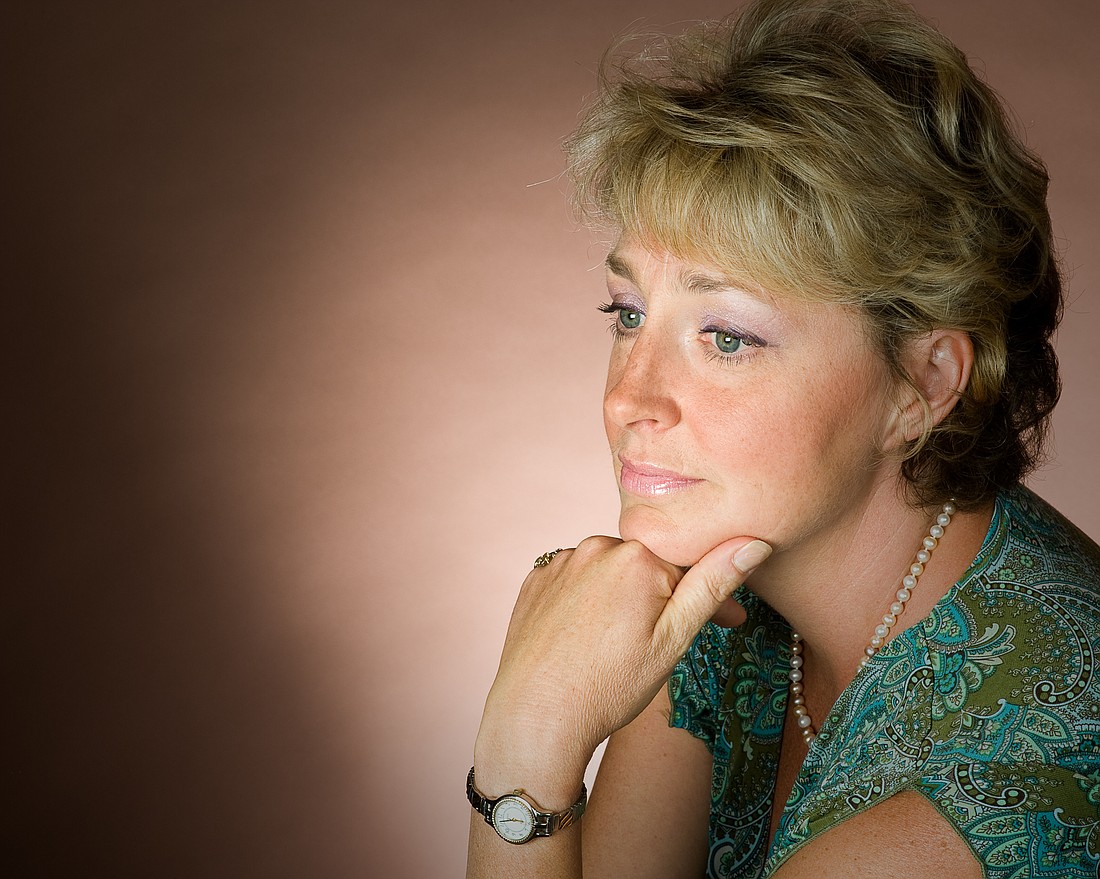 ---
---
Wednesday, Sept. 7
Waffle Day Celebration
4–9 p.m., East of Eden Farm, 4974 Patton Rd. 
Join Farmer Em and Chef Ruby in celebration of National Waffle Day. Enjoy sweet and savory waffles, baked in cast iron over open flames on outdoor cookstoves, listen to live music, peruse arts and crafts vendors and more. Info: wafflesinparadise.com. 
Beach Cat Comedy Open Mic
8 p.m., Beach Cat Brewing Co., 7876 Birch Bay Drive
Nikki Kilpatrick hosts this free standup comedy show on the first and third Wednesday of the month. Signups start at 7:30 p.m., with each performer getting five minutes onstage. The event is 18+, with some mature content. Info: asnailspace@gmail.com. 
Thursday, Sept. 8
Wanda Sykes
7:30 p.m., Mount Baker Theatre, 104 N. Commercial St.
This Emmy-winning standup comic, writer, actress and producer will bring her formidable talents to Bellingham. Called "one of the funniest standup comics" in the field by her peers, Sykes is sure to entertain and enlighten. Tickets are $39.50–$79.50. Info: mountbakertheatre.com. 
Friday, Sept. 9
David and Ken
7:30 p.m., Lincoln Theatre, 712 S. First St., Mount Vernon
Attend a one-of-a-kind improvised comedy show and rock concert when David and Ken: The World's Greatest Improvised Rock & Roll Comedy Duo … in the World! bring real stories, ridiculous characters, and hilarious, spontaneous songs including world-class guitar-playing to the stage. Audience participation will help move the action along. Tickets are $20–$29. Info: lincolntheatre.org. 
Night Beat
7:30 p.m., First Congregational Church, 2401 Cornwall Ave.
Bellingham Music Club kicks off its 2022–23 "Concerts a la Carte" season. Gabriel and Rebecca Manalac will offer French fare for piano with four hands. The duo will perform a unique selection of music originally conceived for the state. Ticket purchases are not required; suggested donation is $20. Entry for students is always free. Info: bellinghammusicclub.org. 
Saturday, Sept. 10
Creative Avenue Market 
10 a.m. to 3 p.m., Buxton's, 1904 Commercial Ave., Anacortes
More than 25 local makers, artists and others will vend at the event which is kicking off for the fall season. The event will take place both indoors and outdoors, so be sure to explore the nooks and crannies of the space. Info: anacortes.org. 
98221 Studio Tour 
10 a.m. to 5 pm., throughout Fidalgo Island 
More than 50 artists will share their work and their processes at 30-plus studios in Anacortes and the surrounding area both Saturday and Sunday. Explore a wide variety of mediums at this free, self-guided tour — including painting, fiber, sculpture, metal, glass, photography, baskets, carving and more. Maps will be available at Scott Milo Gallery and Joanie Schwartz Gallery, and at every open studio. Follow the signs. Info: anacortes.org. 
Rebel Artists of Whatcom
Noon to 5 p.m., 1314 Commercial St.
Attend a weekly art market featuring works by a collective of small local artists and artisans who have a mission to provide a space for creators and makers to be included and supported, and where their voices are heard and respected. Info: rebelartistsofwhatcom.com. 
Modern Square Dance Party
7 p.m., Ten Mile Grange, 6850 Hannegan Rd., Lynden
Join the Rainbow Squares for this event. Couples, singles and families are welcome, and no partner or experience is necessary. Squares, lines and circle dances will be taught. Entry is $3 for kids, $5 for adults. Info: 360-733-4487.  
Late Summer Recital
7 p.m., Whatcom Museum's Old City Hall, 121 Prospect St.
Head to the Rotunda Room for a one-night-only concert with violinist Casey Mullin and pianist Karen Heather for an evening of scintillating chamber music with pieces by Bach, Boulanger and Hexapoda Elgar. Suggested donation is $20, but nobody will be turned away for lack of funds. Info: whatcommuseum.org. 
The Commodores
8 p.m., Silver Reef Casino, 4876 Haxton Way
Hear hits like "Brick House," "Night Shift" and "Three Times a Lady" when the Grammy Award-winning band The Commodores make their way to the area for what is sure to be a memorable performance. Tickets to see the "legends of Motown" are $45–$65. Info: silverreefcasino.com. 
Sunday, Sept. 11
Birchwood Farmers Market
9 a.m. to 2 p.m., 1703 Birchwood Ave.
Every Sunday through October, find a wide variety of seasonal fruits, vegetables and herbs grown in Whatcom County, farm-fresh eggs, locally-grown chicken and lamb, curated products such as Raven Breads, Beeworks Honey, Small Acres Kimchi and more. Info: Info: twinsistersmarkets.com. 
Day of Peace Celebration
Noon to 6 p.m., Pickford Film Center, Depot Market Square
"Honoring 20 Years of Peace & Justice" will be the theme of the Whatcom Peace and Justice Center's annual International Day of Peace celebration starting at noon at Bellingham's Pickford Film Center, with a live virtual speech and Q&A with award-winning author, activist and historian, Roxanne Dunbar-Ortiz. The event continues at the Depot Market Square with an award ceremony and presentation and live music by Brazilian folk band Foleada. Info: whatcompjc.org. 
Second Sunday Jazz
2 p.m., The Heart of Anacortes, 1014 4th St.
Greta Matassa, voted "best jazz vocalist in the Northwest" by Earshot Magazine, brings her unique talents to town for a free show hosted by the Anacortes Public Library. The respected jazz educator will likely be performing pieces from her latest release, "Portrait." Info: library.cityofanacortes.org. 
Wednesday, Sept. 14
Sedro-Woolley Farmers Market
1–4 p.m., Hammer Heritage Square
Residents and visitors can procure fresh, local food and products at the midweek gathering, which takes place Wednesdays through Oct. 12. Pick up everything from honey to locally grown vegetables, home decor, organically grown flowers, berries, baked goods, garlic, beauty products and more. Info: sedrowoolleyfarmersmarket.com. 
Chuckanut Radio Hour
7 p.m., Hotel Leo, 1224 Cornwall Ave.
Bestselling author Kira Jane Buxton, author of "Feral Creatures," will be the featured author at this month's iteration of the live radio show. Poetry, "groaner" jokes, live music and more will be part of the book-related fun. Please register in advance, as space is limited. Info: villagebooks.com. 
Before heading out to attend in-person happenings, check with individual venues to make sure the event is still taking place as scheduled.
The A-List appears weekly on Wednesdays. To submit an event for consideration, email calendar@cascadiadaily.com.