Food
Return of the Bellingham Greek Festival
Where cuisine and culture collide
September 6, 2022 at 5:00 a.m.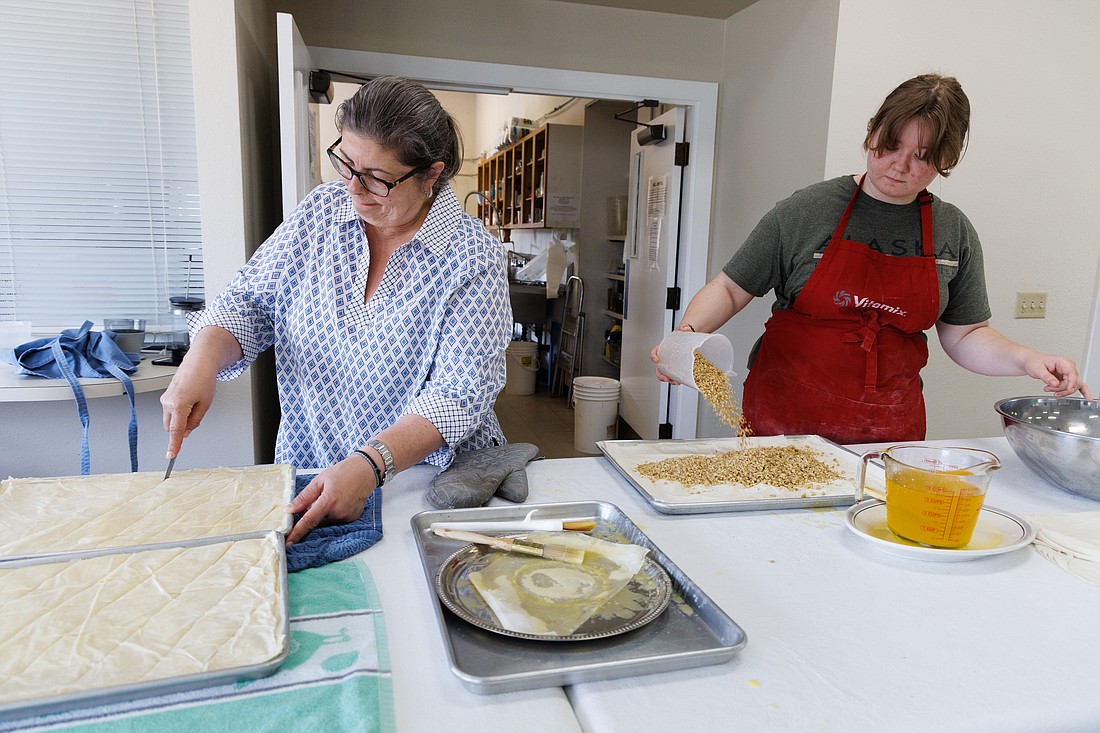 ---
---
When it comes to the revival of the Bellingham Greek Festival happening Sept. 8–11 at St. Sophia Greek Orthodox Church, I have some bad news and some good news.
The bummer report, I'm sorry to say, is that the annual celebration of Greek food and culture will take place without a couple of perennially popular menu items — including the succulent lamb dinner and the heavenly fried donuts known as loukoumades. 
For those of us who prefer to bookend our visits to the four-day event with one night focusing on eating gyros and a couple of sides, and another ordering the aforementioned dinner plate and small honey-covered donut balls (with a to-go order for breakfast the following morning, naturally), it's a sigh-inducing turn of events.
In better news, longtime Greek Fest volunteer Fahren Mansour said visitors can still fill their bellies with a number of savory options, including chicken, beef or veggie gyros, chicken souvlaki, the spinach and cheese pie known as spanakopita, Greek salad and rice pilaf. On the sweet side, diners will find the layered nut-filled pastry called baklava, kourabiedes (wedding cookies) and melomakarona (honey cookies). Wash it all down with traditional Greek coffee, frappes, tea or a local brew in the beer garden.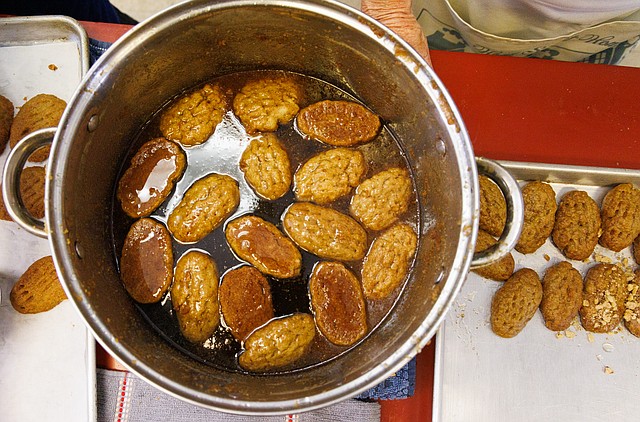 Mansour said she knows people will be disappointed in what's missing from the menu, but reports that until late spring, organizers of the public event didn't even know if the church would be hosting the Greek Festival this year.
"With COVID, a lot of people's lives have changed," Mansour said. "Some have moved, some have passed away. There was a lot to figure out — buying the food, securing the tents, finding volunteers for every single station, plus outreach and modifying the menu."
Due to the expense of making them, the lamb dinner and loukoumades were nixed for this go-round, but Mansour said organizers are being transparent about the limited offerings, and hoping community members will find enough to entice them back to the roomy courtyard beside the blue-domed church.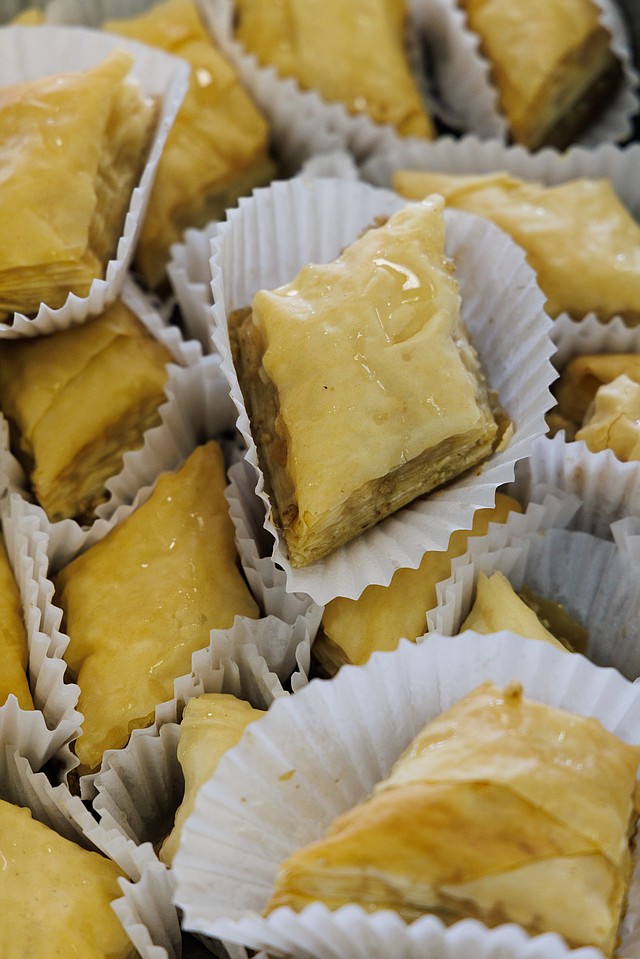 In addition to food and drink, there will also be a gift shop booth, a this-and-that table with housewares and assorted treasures, Greek music and space to dance, as well as tours of the church that focus on its orthodox history, how it came to be and what certain items in the nave represent.
Mansour has been attending St. Sophia her entire life, part of a small-but-mighty community of residents with Greek heritage who reside in Bellingham. And although she's only 28 years old, she's been volunteering for the Greek Fest since she was around 15. 
Starting off, Mansour was in a dance troupe that would perform at the festival in Bellingham and at other festivals throughout the state. She's also worked at the donut booth and manned the cash register. This year, she'll be at the coffee booth off and on, and has also been taking care of marketing and advertising for the festival.
Each day, more than 60 volunteers are required to help make the Greek Fest a success. Some will be stationed in the kitchen cutting and prepping ingredients, while others are outside cooking and wrapping up food items. Others sit at the cash registers, trading funds for tokens that can be used at each booth. Most people volunteer for more than one day, Mansour said, and others work at the church's commercial kitchen in advance to help stockpile desserts and savory menu items for the masses.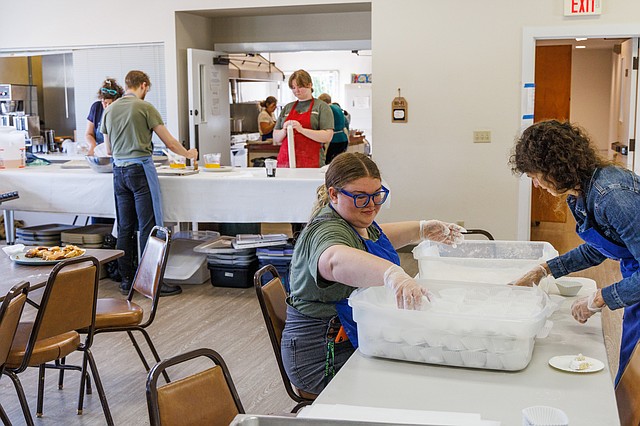 Before heading to St. Sophia to avail yourself of the always-delicious Greek fare, be aware the church no longer owns the tract of land beside it that acted as overflow parking for the event. It's currently under construction, but attendees will be able to park in three nearby lots that will be open for the festivities (signs will be posted). People are encouraged to bicycle to the festival if they can, and plenty of bike racks will be provided.
While Mansour acknowledges the festival will look a little different than usual, she said much will stay the same. It will still be an inclusive event open to everyone — not just Greek people or Orthodox Christians — and the thousands of visitors who are expected will find welcoming smiles, delicious food and a closer look at the workings of the church.
It's entirely possible those who attend the Bellingham Greek Fest for the first time, as well as people returning for their 10th or 15th time, will also find themselves feeling as if they've stumbled upon a different country, one where people dance at a moment's notice, savor each bite of their meals and slow down to appreciate what's around them.
"What I like about Greece is that people there are very focused on collectivism rather than individualism," Mansour said. "There's a strong sense of collective community. The culture there is that people want to enjoy life instead of working all the time and being overly stressed out. It's a whole different vibe."
Attend the Bellingham Greek Festival from 11 a.m. to 9 p.m. Sept. 8–10, and 11 a.m. to 7 p.m. Sunday, Sept. 11 at St. Sophia Greek Orthodox Church, 510 E. Sunset Drive. Entry is free, and there will be free parking at nearby lots. Info: saintsophias.org.