COVID-19
Washington to receive 191,100 omicron-specific booster shots
Vaccine will act as a booster-only option, available after Labor Day
September 5, 2022 at 3:07 p.m.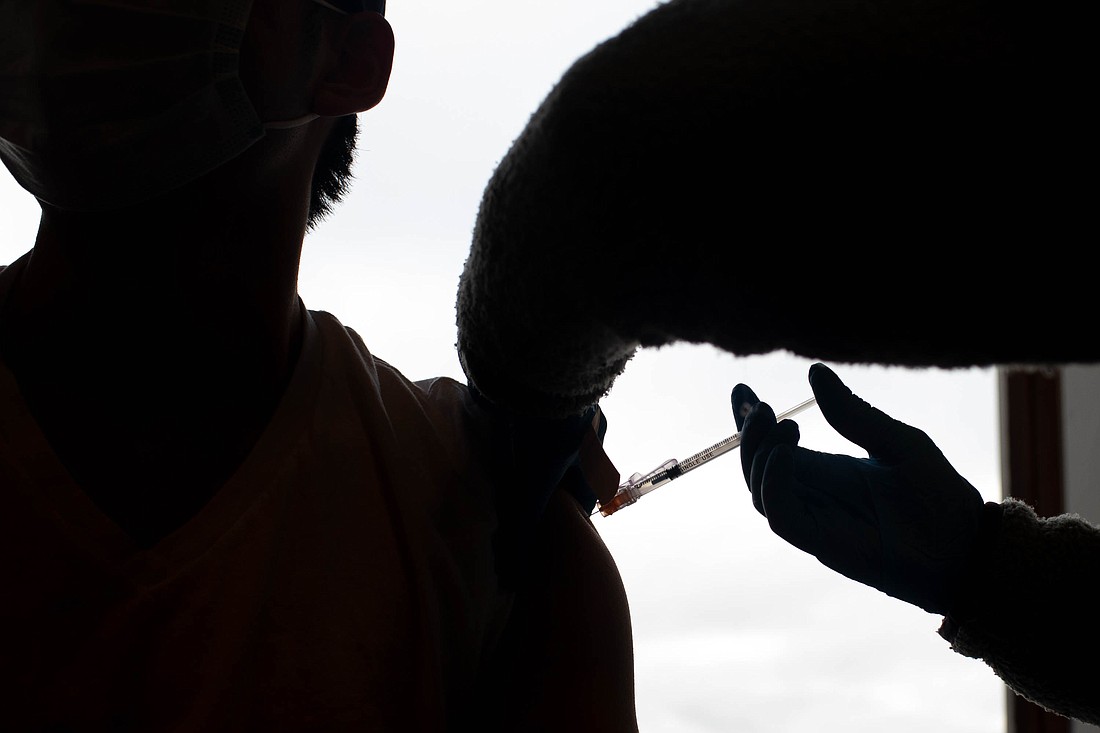 ---
---
Washington state is expecting an arrival of 191,100 booster vaccines specifically formulated to fight the COVID-19 omicron variant, according to the Department of Health (DOH). The variant-specific boosters will be available for the public "after the Labor Day holiday," a Sept. 3 press release stated.
The vaccines, formulated by Pfizer-BioNTech and Moderna, combined the original COVID-19 vaccine compositions with the spike protein components of the BA.4 and BA.5 variants, which are now the most contagious forms of COVID-19, according to the DOH.  
"We're excited this updated bivalent booster will help increase protection against the omicron variants as we head into fall season," said DOH's Chief Science Officer Tao Sheng Kwan-Gett, MD, MPH, in the release.
The DOH said that these specific vaccines are intended as a booster for those who have already received at least two doses of the original COVID-19 vaccine. 
"The primary COVID-19 vaccine series will stay the same, given their proven efficacy in preventing serious illness, hospitalization, and death from COVID-19," the DOH stated. 
The omicron-specific boosters, which were recently authorized by the Food and Drug Administration, received approvals from the Centers for Disease Control and Prevention's Advisory Committee for Immunizations Practices and the Western States Scientific Safety Review Workgroup. 
The first shipment of 191,100 booster doses is expected to arrive to providers around Washington beginning the week of Sept. 5. The DOH said it expects initial demand for the booster to exceed current supply, but that more shipments of the boosters will arrive weekly as the state's inventory levels build up gradually.  
The DOH encourages those who want a COVID-19 vaccination to visit the Vaccine Locator website to find a local vaccination clinic, or call the COVID-19 Information Hotline at 1-800-525-0127.   
Last week, the Whatcom County Health Department announced six pop-up vaccine clinics at four locations around the county throughout the month of September. The clinics will provide primary, additional and booster doses to individuals aged 6 months and older, according to a Health Department release. 
East Whatcom Regional Resource Center, 8251 Kendall Rd., Maple Falls 
Thursday, Sept. 8, 4–7 p.m. 
Thursday, Sept. 22, 4–7 p.m. 
Lynden School District Offices, 516 Main St., Lynden 
Friday, Sept. 9, 4–7 p.m. 
Friday, Sept. 23, 4–7 p.m. 
Family Health Associates, 3500 Orchard Pl., Bellingham 
Saturday, Sept. 10, 10 a.m. to 2 p.m. 
(Clinic for children 6 months to 5 years old) 
Ferndale Family Medical Center, 5580 Nordic Pl, Ferndale 
Saturday, Sept. 24, 10 a.m. to 2 p.m. 
(Clinic for children 6 months to 5 years old)