Soccer
Vikings draw 0-0 against No. 17 West Texas A&M
Western defense post third clean sheet in first 3 games of season
September 2, 2022 at 5:45 a.m.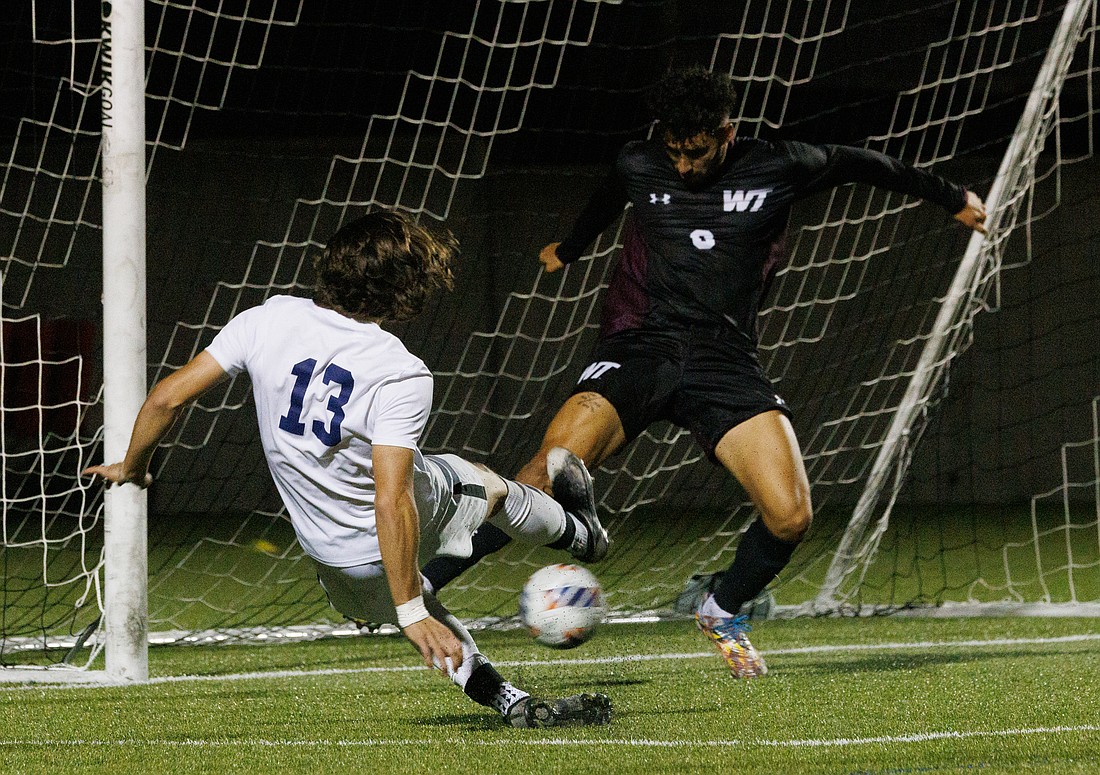 ---
---
Western Washington University's undefeated start to the men's soccer season seemed doomed when a dangerous three-on-two counterattack by West Texas A&M came barreling down the field with just minutes remaining in Thursday night's match.
As had been the case all game and all season, senior captain Teagan Eldridge and junior Theo Steinmetz, Western's veteran center defenders, stopped the speedy West Texas A&M attack and gave the Vikings a chance to preserve a draw against a nationally ranked opponent.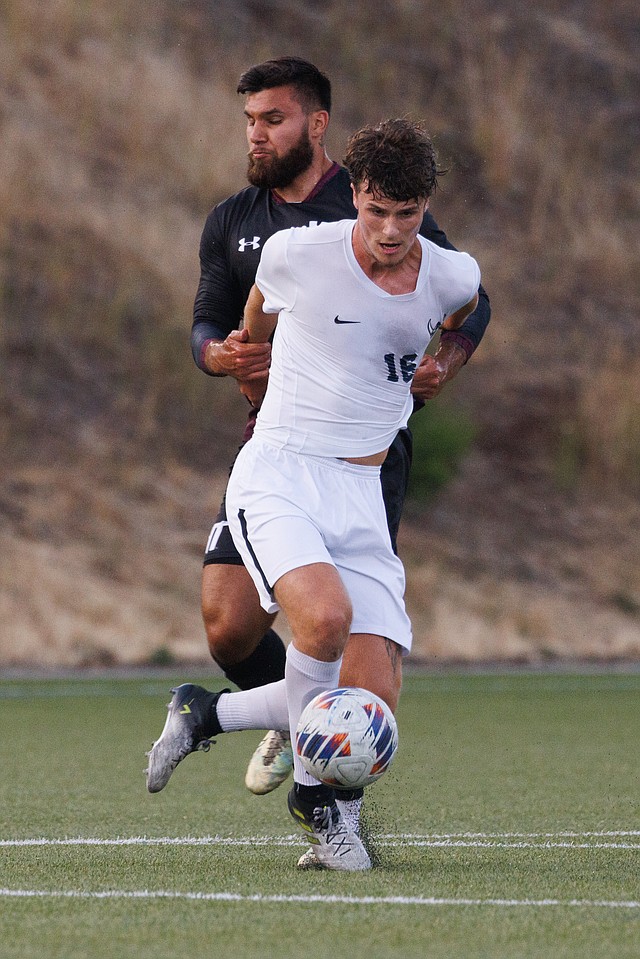 "They're keeping it good; they're keeping us safe back there," senior goalkeeper Patrick Restum said of his back line. "They're there to lock it up. I'm with them every day, I trust them with my life." 
The Western men's soccer team, led by gutsy defense and a stellar clean sheet performance from Restum, earned a tough 0-0 draw against No. 17 West Texas A&M University on Thursday at Harrington Field.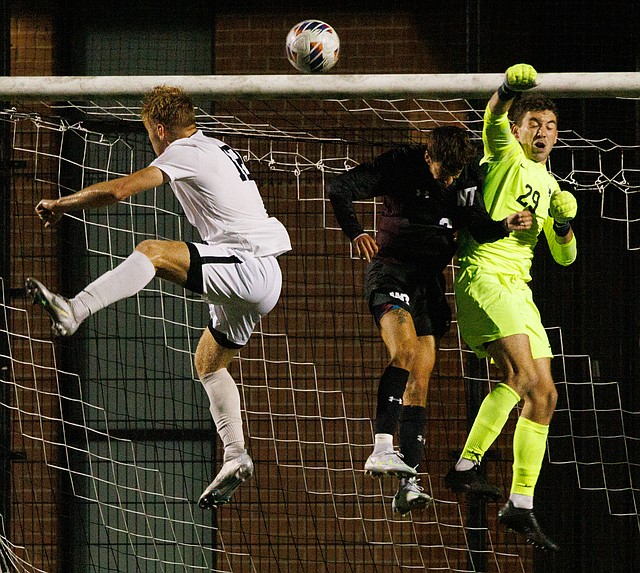 In a physical, emotional game that featured a combined four yellow cards and 27 total fouls between the two teams, head coach Greg Brisbon said the Vikings had to make adjustments to match West Texas A&M's tenacity. 
"You can just throw tactics out the window," Brisbon said when playing a chippy game like Thursday night's. "It's just about playing better and doing the things we know how to do. Just being better, faster — and they did that." 
Western team captain and senior midfielder Gus Diehl was booked for a yellow card late in the second half, and junior defender Theo Steinmetz was booked for a yellow card early in the second half.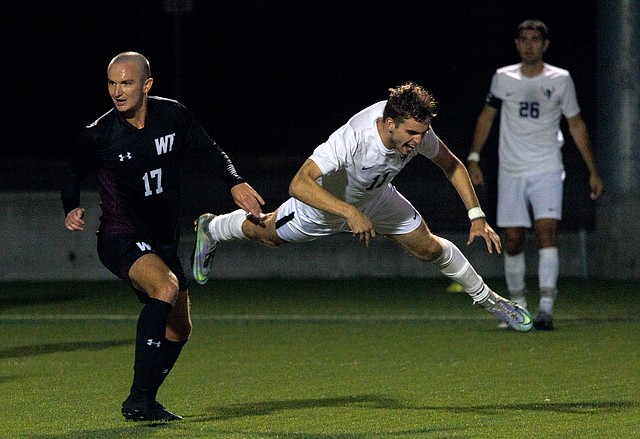 Other than the raw emotions and rough tackling from each team, the game was defined by incredibly tough defense on both sides. But the Vikings appeared to be at a disadvantage early on in the game, seemingly unable to keep any possession in the midfield.  
By halftime, West Texas A&M had attempted seven shots, forcing Restum to make three crucial saves. Western, by comparison in the first half, only attempted two shots, neither of which came close to challenging the opposing goalkeeper.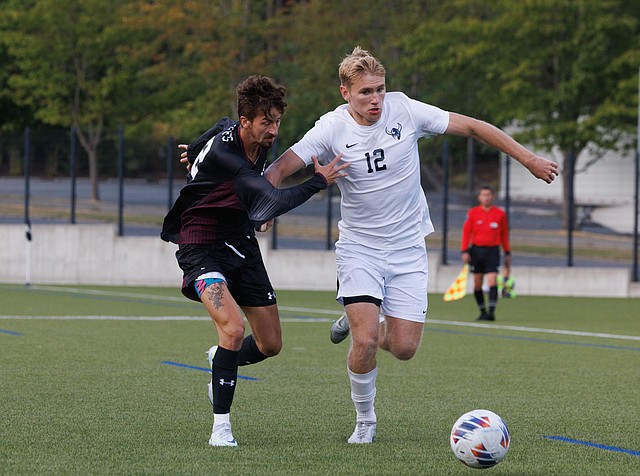 "First half, they definitely outplayed us, but I thought we had a great response from our guys in the second half," Brisbon said.  "I thought we controlled most of the [second] half. We had two great chances to score, but it wasn't our night to hit that." 
Western came out in the second half with renewed confidence in its offense, putting up 10 shots, compared to a paltry two in the half before. But none of Western's late-game chances turned into goals, and the Vikings ran out of clock to upset the No. 17 team in Division II soccer.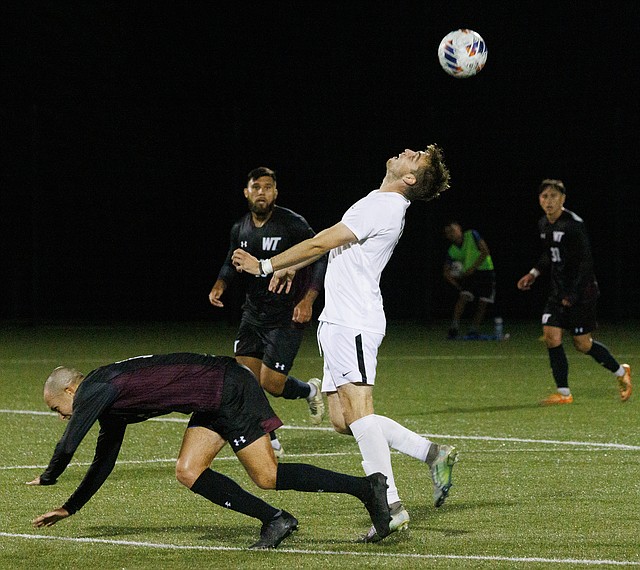 Sophomore forward Andrew Rotter led the team with three shots in just 58 minutes of playing time, but Rotter wasn't able to find the back of the net. Scoring goals has been an issue for the Vikings early in the 2022 season, registering just one in their 1-0 win over Chico State University on Aug. 27. 
"We just got to find a way to start scoring some goals," Brisbon said.  
Western now travels to Colorado to face another nationally-ranked opponent No. 20 Colorado School of Mines, at 4 p.m. on Sept. 8, and Regis University at noon on Sept. 11.