Elections
Sefzik-Shewmake forum highlights abortion, health care
State Senate candidates deeply divided on key Citizens Agenda issues
September 1, 2022 at 5:05 p.m.
---
---
Sharon Shewmake and Simon Sefzik sparred over abortion rights, health care and election integrity in an often contentious Bellingham City Club forum last week.
Sefzik, a Republican, is the incumbent senator in the 42nd Legislative District, having been appointed to the Senate in January after the death of Sen. Doug Ericksen. Shewmake is a Democrat who is giving up her seat in the House in an effort to turn her district's Senate seat blue for the first time in 20 years.
Abortion, single-payer health care and election integrity happen to be three of the top five issues — along with homelessness and gun regulation — readers selected in Cascadia Daily News' Citizens Agenda poll. Results of the poll were published Aug. 31.
On abortion, Shewmake and Sefzik were asked to address a narrow question: Do you support Gov. Jay Inslee's decision to offer sanctuary to out-of-state residents who seek abortion care in Washington?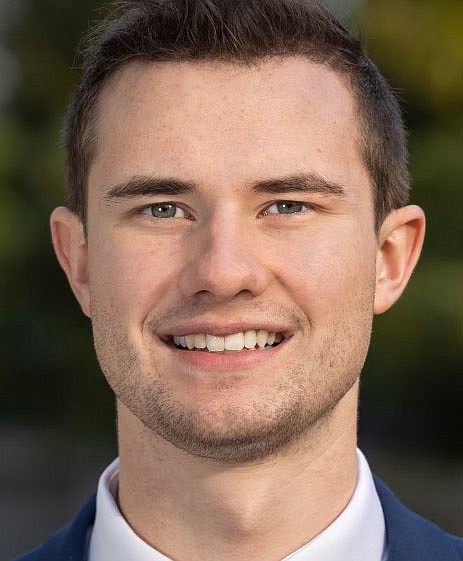 If the question was meant to tease out the candidates' stance on abortion, it didn't work in Sefzik's case. His answer was about affordability — one of the three pillars of Sefzik's campaign, along with public safety and government accountability.
"I'm committed … to returning affordability to Washington state, and I don't think this would be a great use of our taxpayer dollars," Sefzik said.
In her response, Shewmake called out Sefzik for missing the point.
"Sanctuary does not mean that we're going to increase taxes," Shewmake said. "It means that we won't prosecute women who get abortions here, or we won't work with states like Missouri that have criminalized women and their reproductive decisions."
Shewmake said she's never heard Sefzik clearly express his views on reproductive rights.
"Republicans all across the state are running away from this issue of abortion because they know this is one of the most pro-choice states," Shewmake said. "Every year, Republicans introduce [bills] to ban abortion, often without consideration for the woman's health," she added. The anti-abortion bills never get a hearing because Democrats control both houses of the Legislature.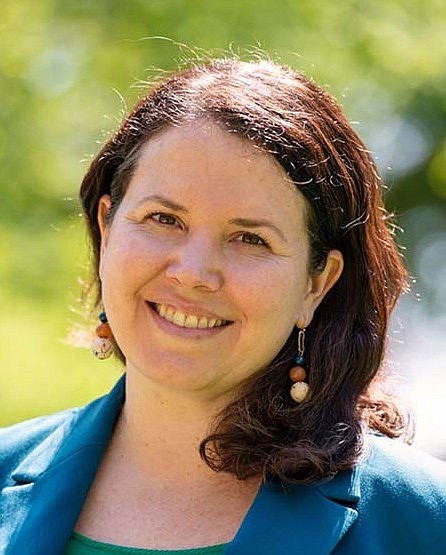 In an interview with Cascadia Daily News on July 8, Sefzik stated his position on abortion more clearly.
"I'm proudly pro-life," he said. "The Democrats are in for a rough November if they're trying to make the election about this issue, rather than talking about affordability, safety and accountability."
During the City Club forum, Sefzik took a jab at Shewmake for saying politicians shouldn't mandate a personal health care decision, suggesting her position on abortion might be hypocritical when viewed in the light of COVID-19 vaccine mandates.
"Sharon Shewmake was silent when your friends lost their jobs, when businesses got shut down, when firefighters and police officers lost their jobs over personal health care decisions that they made," Sefzik said.
As for universal health care, both candidates were straightforward about their positions at the Aug. 24 City Club forum.
"I do support universal health care," Shewmake said. She touted the United Kingdom's program relative to what health care looks like currently in Washington. 
"If we look at other countries, they get better results and spend less money with a universal system of health care," she said.
Sefzik said he didn't support universal health care.
"There are other steps that we can take to reduce health care prices and streamline our process in hospitals that will address this issue, without imposing extraordinarily high taxes and making Washington state unable to compete economically," he said.
Regarding election integrity, Shewmake saw it as a non-issue, except for the threat posed by Republicans who have challenged election results without any legal grounds.
"I am deeply worried about Trump-fueled conspiracy theories about our election," Shewmake said. "It's scary. It's un-American."
During the July 8 interview, Sefzik, who was an intern in the Trump White House, acknowledged that Joe Biden was our current president.
Other than that, he said, "my focus is on what's here in Whatcom County. I have no comment on those bigger issues."
During the forum, Sefzik said, "Any steps that we can take to make voting both more accessible, and more safe and more secure, are absolutely steps that need to be taken." 
Sefzik didn't elaborate on what steps might be needed to further secure elections, but he mentioned "cybersecurity threats" in the July 8 interview. 
"Our current system isn't perfect," he said at the time. "Everyone needs to feel like their vote has been tabulated fairly and securely."