Volleyball
Lynden volleyball sweeps Squalicum at home
Lions win fifth-straight game with dominant outing
October 31, 2022 at 10:46 p.m.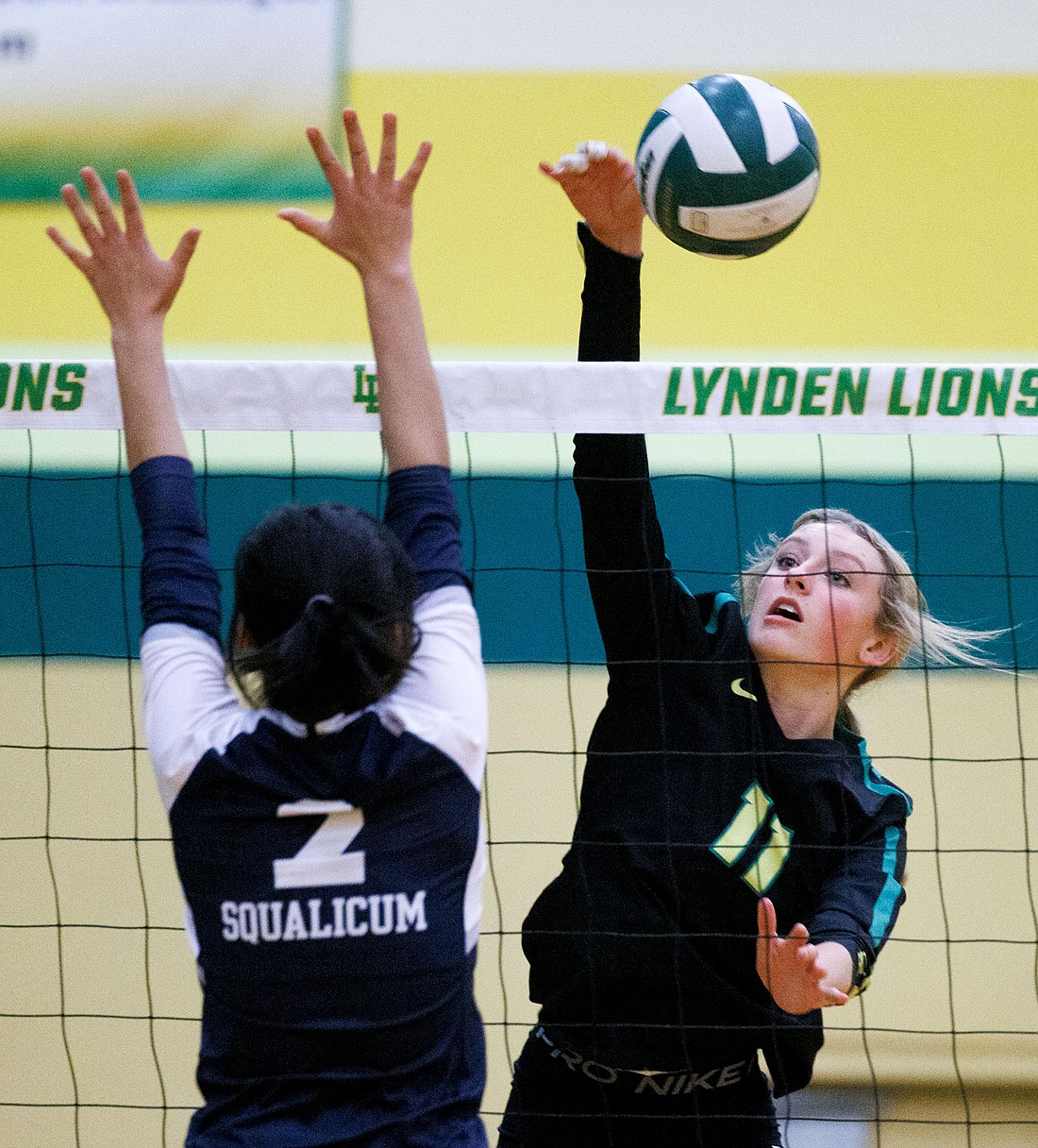 ---
---
LYNDEN – The Lions continue to find ways to win, and a sweep of Squalicum on Monday night gave them their fifth in a row.
"This is a special group," said Lynden coach Chris Elsner. "They're hungry, and I think that's exactly where we want to be right now."
The 3-0 win (25-20, 25-16, 25-18) for Lynden was highlighted by low moments that it converted into high ones. Every time the Lions got on their heels, they found a way to answer.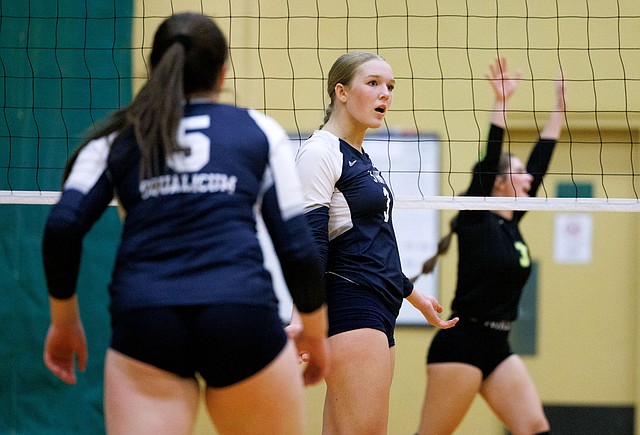 "We're really determined to win any game we can, as soon as we can," said Lynden senior middle blocker Joslyn Sipma. "We're just really driven that way."
Squalicum raced out to an 8-3 lead in the first set largely due to self-inflicted wounds by Lynden. The Lions watched multiple times as hits by the Storm they expected to go out touched perfectly inside the boundary — an early timeout was spent by Lynden to regroup. 
A few serves later, junior setter Grace Rice and Sipma combined on a successful block to tie things up before Lynden gained its first lead of the set at 13-12. Squalicum hung around, and the Storm burned a timeout later in the frame trailing 21-18 after surrendering a couple of straight points.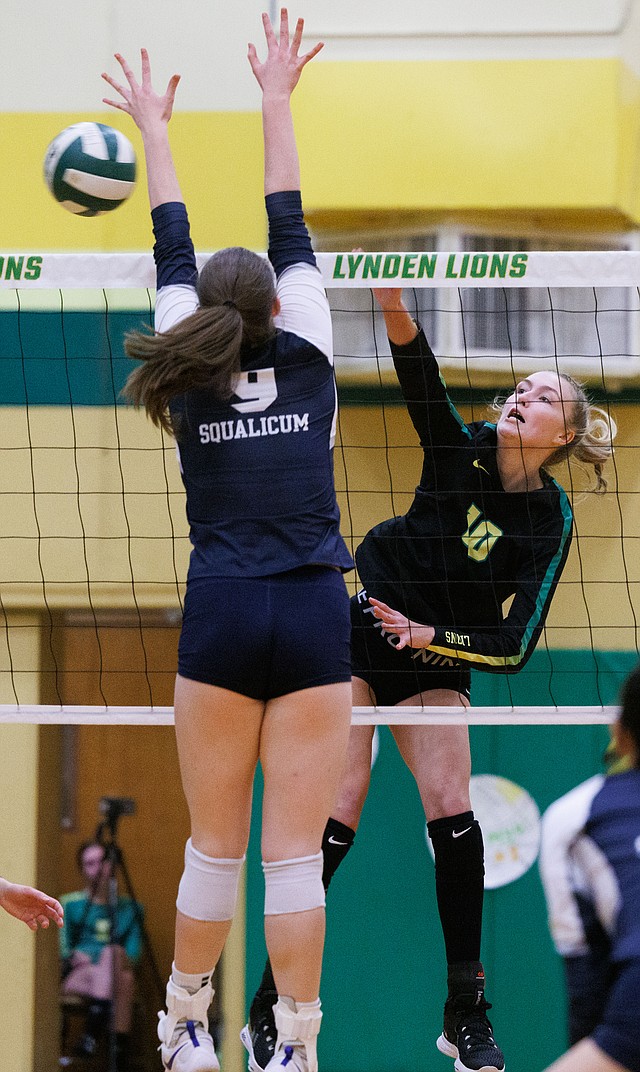 "We love defense, we can hang our hat on defense," Elsner said. "It changes the game, and it's something we like to work on every day in practice."
Lynden kept its foot on the gas and closed out the first set by five to take a 1-0 advantage.
The second set brought a lack of momentum on both sides. Neither group led by more than three points until Lynden cracked 20, and the Lions found themselves leading 20-16. 
With senior middle blocker Kayla DeJong serving, Lynden embarked on a 6-0 run that placed them on the cusp of another set win. Squalicum was forced into its first timeout of the frame.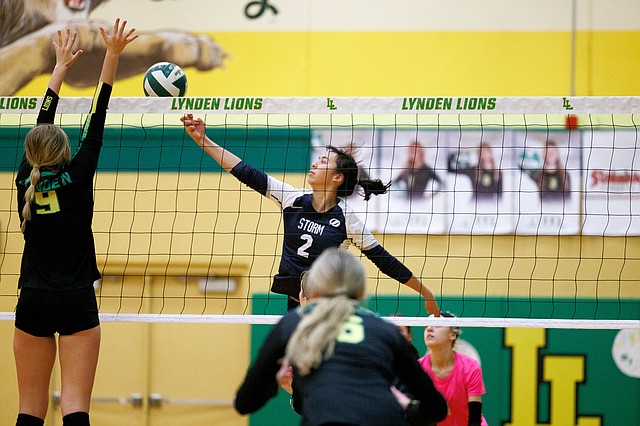 DeJong came right back out with an ace, followed by an attempted game-saving bump by Squalicum that fell out of bounds. The Lions were up 2-0 in a flash.
Early in the third set, it was all Lynden. Squalicum came close early, chipping away at the lead until it was just two points, but a 9-1 run late set Lynden up with an 18-10 advantage as the final stretch approached.
Squalicum battled back to make it 23-18, but a fake set-turned-kill by Rice pushed it to a match point. After a decent volley, senior outside hitter Haylee Koetje smacked a well-placed pass that rolled along the top of the net and dropped in for the winning kill.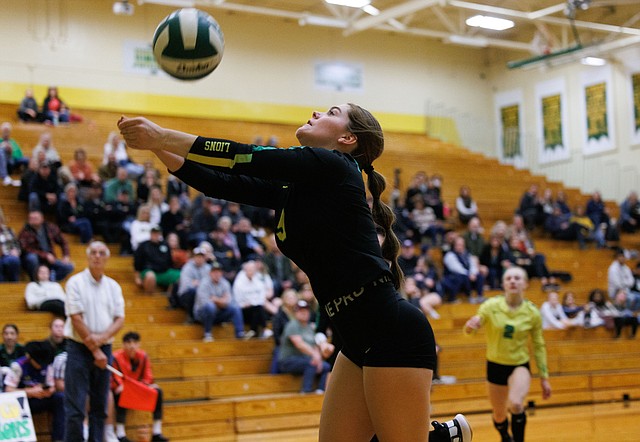 Junior outside hitter Ashley Shumate led Lynden with nine kills on 12 attempts. Koetje totaled eight kills, eight digs and three aces. Sipma tallied four kills, two digs and two blocks, while Rice finished with 21 assists, five digs, four kills and four blocks.
The Lions moved to 14-2 and 13-1 in Northwest Conference games. Lynden will look to keep to its winning ways when they travel to Ferndale for its final game of the regular season on Nov. 1 at 7 p.m.
"We've had a bunch of ups-and-downs — people getting hurt, sick, people being out," Rice said. "I think we've just adjusted really well."
Squalicum fell to 8-7 overall and 8-6 in NWC matches. The Storm will close out their regular season on Nov. 1 as well when they host Oak Harbor at 7 p.m.