Health
COVID-19 emergency orders end across state
Testing, treatment will be subject to insurance charges
October 31, 2022 at 5:10 p.m.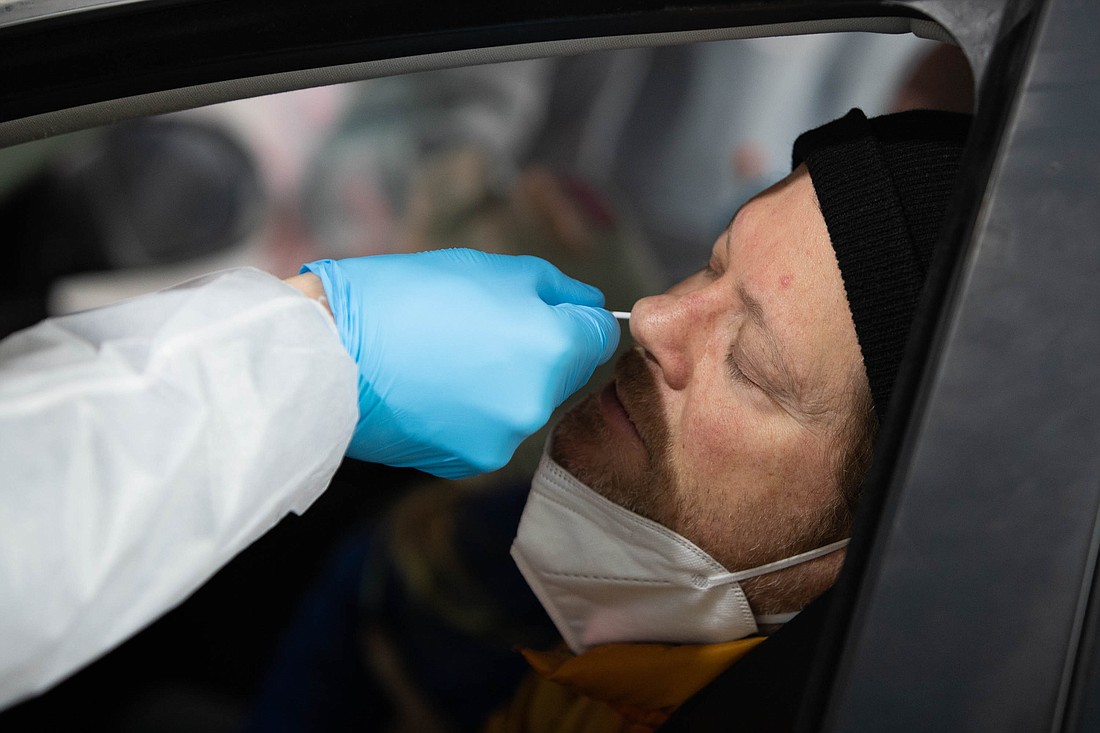 ---
---
Washington state's COVID-19 state of emergency ended Monday, two years and eight months after it was initially declared by Gov. Jay Inslee. The City of Bellingham's state of emergency also ends today, as well as three emergency orders from the Washington state Office of the Insurance Commissioner (IOC) regarding COVID-19.  
The three orders, when in place, removed copays and deductibles (cost sharing) for COVID-19 testing, stopped surprise bills and fees related to diagnostic testing, and required insurers to cover vaccine counseling.  
While those emergency orders are ending, testing and vaccinations in Whatcom County and across the state will remain available, said Rachael Simms, the COVID-19 public information officer for the Washington State Department of Health.  
"The programs themselves that support vaccines and testing, like Say YES! COVID Test, and the Care-a-Van, are funded through sources including FEMA, the Coronavirus State Fiscal Recovery and other COVID-19 funding from the CDC," Simms said in an email.  
That funding will be available through the end of the year until the federal public health emergency declaration expires on Jan. 13, Simms said. 
State Insurance Commissioner Mike Kreidler's emergency orders came on March 3, 2020, before federal support programs like the Families First Coronavirus Response Act (FFCR); the Coronavirus Aid, Relief and Economic Security Act (CARES); and the American Rescue Plan were passed. 
Kreidler issued the orders when the need to protect consumers and provide extra flexibility became apparent in the early days of the pandemic, he said in a statement.  
The FFCR Act was passed on March 18, 2020, and the CARES Act was passed on March 27, 2020, both providing billions of dollars of funding to the Centers for Disease Control and Prevention, FEMA and state governments, and affirming those consumer protections at the federal level after Kreidler's emergency orders went into effect. 
Those government programs did the same thing Kreidler's emergency orders did to protect consumers from cost-sharing and surprise bills related to testing, said Aaron VanTuyl, communications manager for the IOC. 
As the emergency orders and the public health emergency end, COVID-19 testing will continue to be available, though insurers will start charging cost-sharing, VanTuyl said.  
"Consumers should use in-network providers for testing to avoid higher cost sharing and to ensure their tests are covered," VanTuyl wrote in an email. "People are probably used to being able to get testing and vaccines from the closest or most convenient source, and it's going to be important to check on that. The federal government will give states at least 60 days' notice before that happens, though, so it won't be until mid-January at the earliest." 
While federal programs will continue to support testing and vaccination programs with no cost-sharing charges until the end of 2022, there is no federal program protecting vaccine counseling, VanTuyl said.  
When Kreidler's emergency orders end, Washington insurers will no longer cover the conversations between consumers and health care providers on the who, what, where and when of COVID-19 vaccinations. 
So far, Congress has not made any additional funding available for state responses to COVID-19. When the FFCR and CARES Act funding runs out, testing and vaccine production demands will shift to a commercialization model in the private market, said Jen Kates, senior vice president of the Kaiser Family Foundation (KFF). 
Information on how these changes will affect consumers has not been made widely available or accessible, Kates said. In response to that information shortage, KFF created a report to analyze how access to COVID-19 testing, treatment and vaccination will change with commercialization.  
Without the federal government filling orders, manufacturers have no guarantee demand will be there, which could lead to testing and vaccine supply challenges, Kates said.  
Currently, there is no information available about what that commercialization transition will look like, but people without health insurance will no longer have access to COVID-19 services, and people with insurance will see reduced access and may have more challenges finding services, Kates said. 
Vaccine programs will continue to be available for both public and private insurance holders at no charge, according to the report. But for uninsured or underinsured people, accessing vaccines will become difficult and potentially very expensive.  
"Consumers aren't going to necessarily notice a difference on day one," Kates said. "Where people will start to see this is when there are no more federal treatments available and there's no more public health emergency, so someone gets really sick from COVID, needs treatment and can't afford it."