Soccer
Vikings shut out Saint Martin's for GNAC season crown
Postseason awaits No. 5 WWU women's soccer
October 29, 2022 at 8:44 p.m.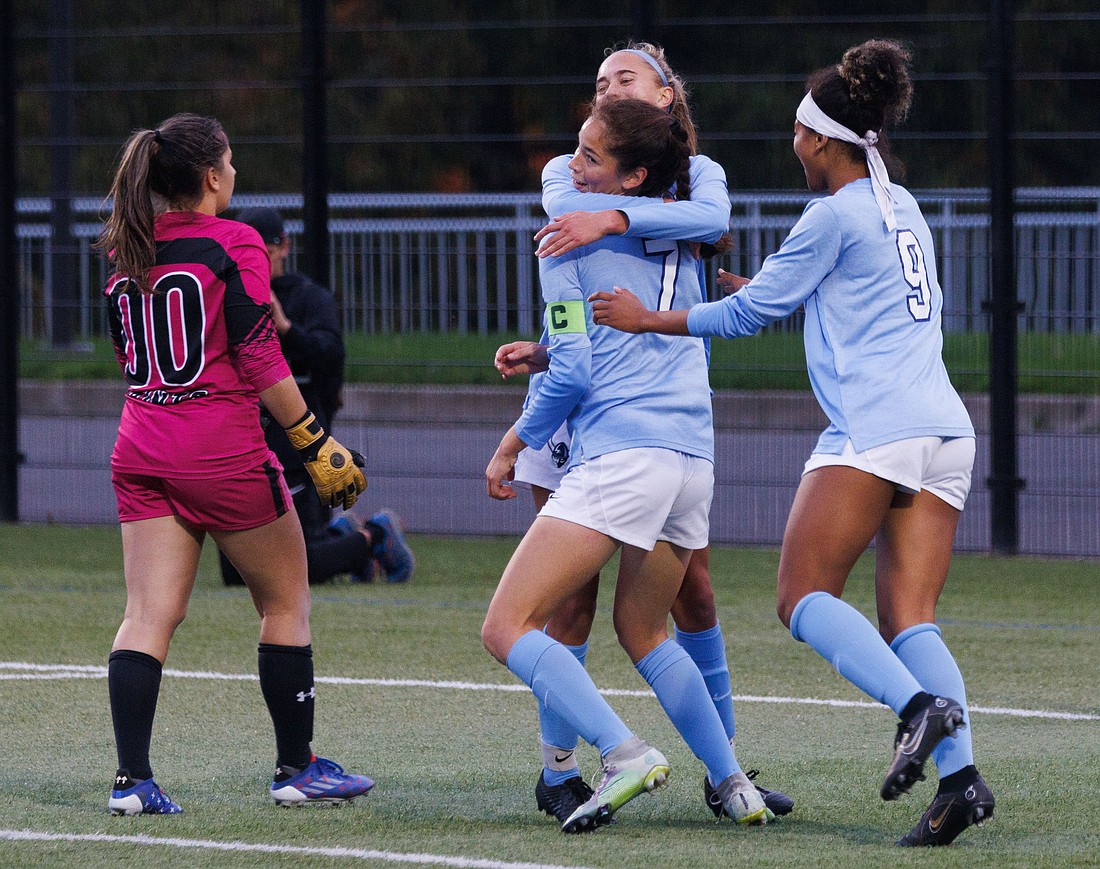 ---
---
The Western Washington University women's soccer team finished out the regular season on a high note Saturday night. 
In shutout fashion, the Vikings clinched the regular season Great Northwest Athletic Conference title, securing first-place seeding in the upcoming conference championship playoffs. 
The 3-0 win on senior night over Saint Martin's helped the No. 5 nationally ranked Vikings bounce back after a surprise home loss to a middling Western Oregon team that snapped the Vikings' 13-game unbeaten streak. That loss was far in the rearview mirror after this one.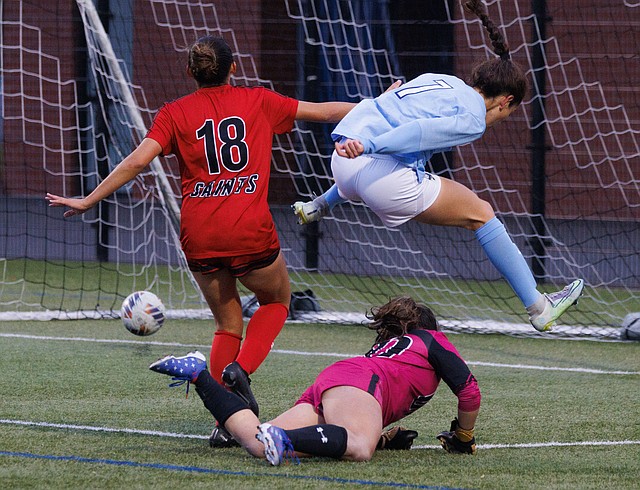 "It's bittersweet. We've had so many games here," sixth-year senior defender Karina Provo said. "To end on a note like this is great. But we're not done with our games, so we're on to the next and we're focused and, more than anything, happy for all the seniors and our whole team."
Seven seniors played their final home game at Harrington Field in the win. The senior class collectively totaled 19 seasons on the varsity team and has now earned Western's third GNAC regular season title since 2018 and ninth in program history. 
Just 12 minutes into the game, a perfect through pass from junior defender Kascia Muscutt found freshman forward Morgan Manalili in stride, already streaming past SMU's back line. Manalili calmly netted the opening goal, which ended up being all WWU would need.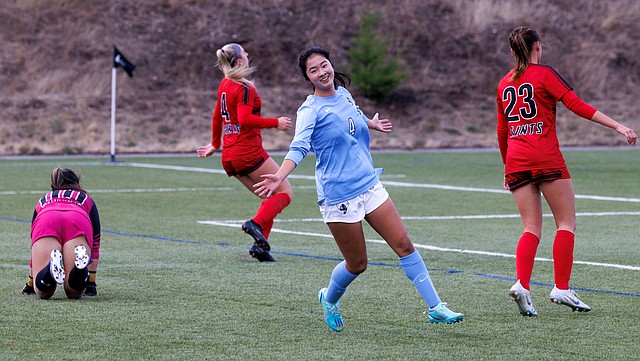 "The Vikings are here," Provo said. "We're ready to have the attitude of a Viking, and we're so proud of this team and excited for what's to come."
Western captain and fifth-year senior Dayana Diaz affirmed Provo's sentiment.
"We don't back down from any challenge," Diaz said, interjecting.
After a pair of heroic saves from junior goalkeeper Claire Henninger, the Vikings entered the second half with a daunting 1-0 lead.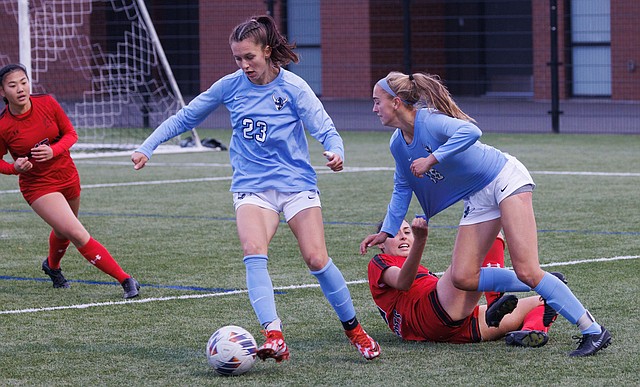 Midway through the second half, freshman forward Emily Rice placed a beautiful free kick into SMU's 6-yard box, and in the scrum for possession, an SMU defender cleared the ball into their own net. The own goal, spurned by an accurate free kick by Rice, extended the Vikings' lead to 2-0.
An insurance goal came just minutes later when a laser pass from junior forward Estera Levinte reached Diaz behind the SMU back line, again resulting in a put-away goal for the Vikings.
Western finished its regular season with a 12-2-4 overall record and 11-1-2 GNAC record, earning them 35 points in the conference table — a feat Provo and Diaz would soon like to forget. 
"We focus on one game at a time," Provo said. "Today it was this game and now it's the game on Thursday in Idaho. Really, it's just about mental toughness."

"Relentless effort," Diaz interrupted. 
"And relentless effort, yeah," Provo agreed. 
That effort will be necessary for the upcoming postseason when the Vikings will enter the four-team GNAC Championship playoff as the No. 1 seed. Official schedules and seeding have yet to be released, but the Vikings will likely play No. 4-seed Simon Fraser University on Thursday, Nov. 3 in Nampa, Idaho. 
"Towards the end of the season, it gets hard," Provo said. "So just being there for each other, and working for each other and-"
Again, Diaz finished Provo's sentence. 
"And having each other's spots," Diaz said. 
Provo and Diaz's connection on the pitch over the past four seasons clearly spills into postgame interviews. Western hopes their team chemistry will translate to more wins as the GNAC and NCAA DII finals loom ahead.