Housing
Council votes to protect Bellingham's mobile home parks
Sites viewed as essential affordable housing options
October 26, 2022 at 5:50 a.m.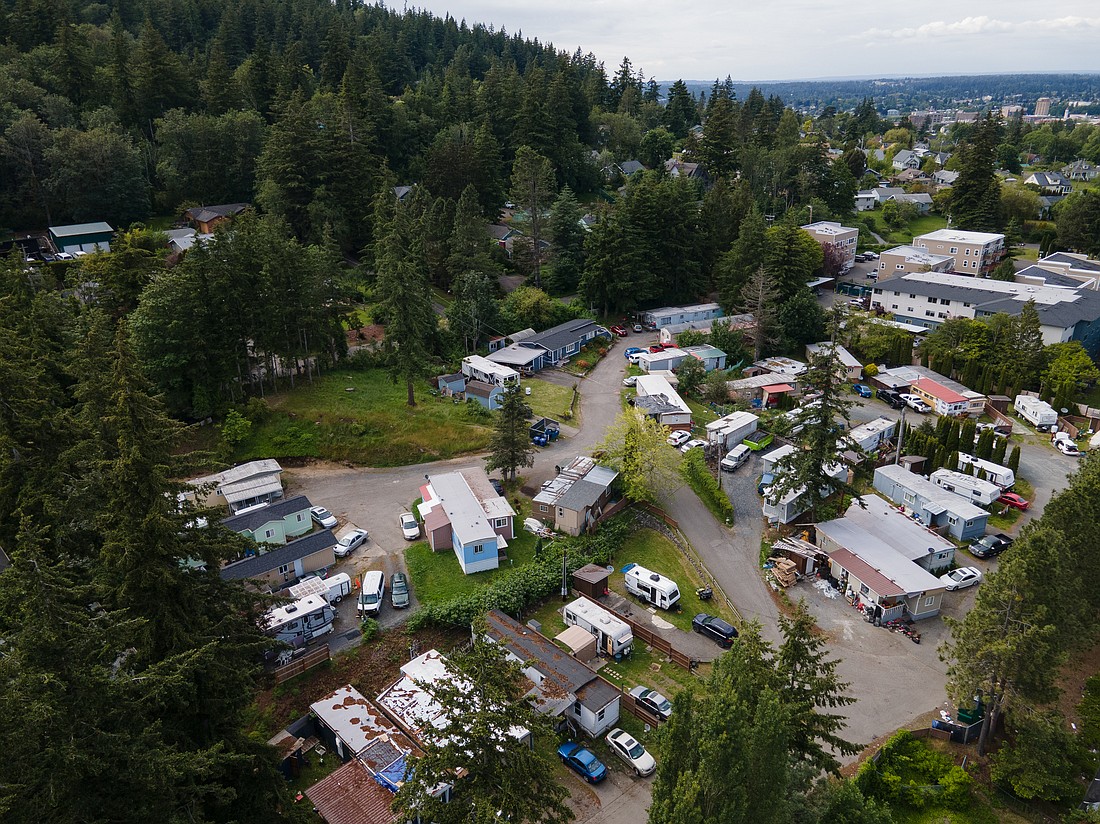 ---
---
Facing a roomful of mobile-home owners, the Bellingham City Council on Monday approved new rules that preserve manufactured home parks citywide.
The unanimous decision was intended to protect a form of affordable housing in a city with rapidly rising rents and few housing options for low-income residents.
The only point of contention in the proposal to preserve Bellingham's 10 mobile home parks was whether to include Samish Mobile Home Park on Samish Way. The site, with 28 units and 46 residents, is in an area the city had targeted earlier for substantial redevelopment under its "urban village" designation. Several high-density residential projects have sprouted in the neighborhood in recent years. 
During deliberations, council member Lisa Anderson said she wanted to preserve "homeownership in an area that is increasingly starting to show its wealth."
"These individuals have a place that they can afford," Anderson said, referring to the many Samish Mobile Home Park residents in attendance at a Monday afternoon committee meeting. "They've created a community."
City officials had long recognized that manufactured home parks are likely targets of redevelopment. They placed a moratorium on redevelopment applications in 2019 while they sought a way to preserve the city's 10 mobile home parks, which provide affordable housing to 1,448 residents from Bellis Fair to near Lake Padden.
In June, Samish Mobile Home Park owner Michael Reams asked the city's Planning Commission to be left out of the proposed zoning overlays for manufactured home parks. Under the overlays, park owners will not be able to redevelop their properties without requesting a special hearing.
Reams suggested at a June 16 Planning Commission meeting he would be willing to create more affordable units if he were allowed to redevelop the site. The mobile homes at the Samish Way park could not be moved and would need to be demolished if the park closed, city officials have said. 
Council member Dan Hammill said Monday that he recognized that Samish Way's status as an urban village meant it was intended for high-density redevelopment. But the new construction already underway on that stretch of old state highway is already more intensive than anything he has witnessed in his 33 years in Bellingham, Hammill said. The neighborhood's densification plan is already working.
"What's not going to work is kicking people out of their homes," Hammill said. "I stand with the people that are here today."