Government
Bike lanes to displace homeless campers on Cornwall
Bellingham council votes to eliminate parking by waterfront
October 25, 2022 at 12:36 p.m.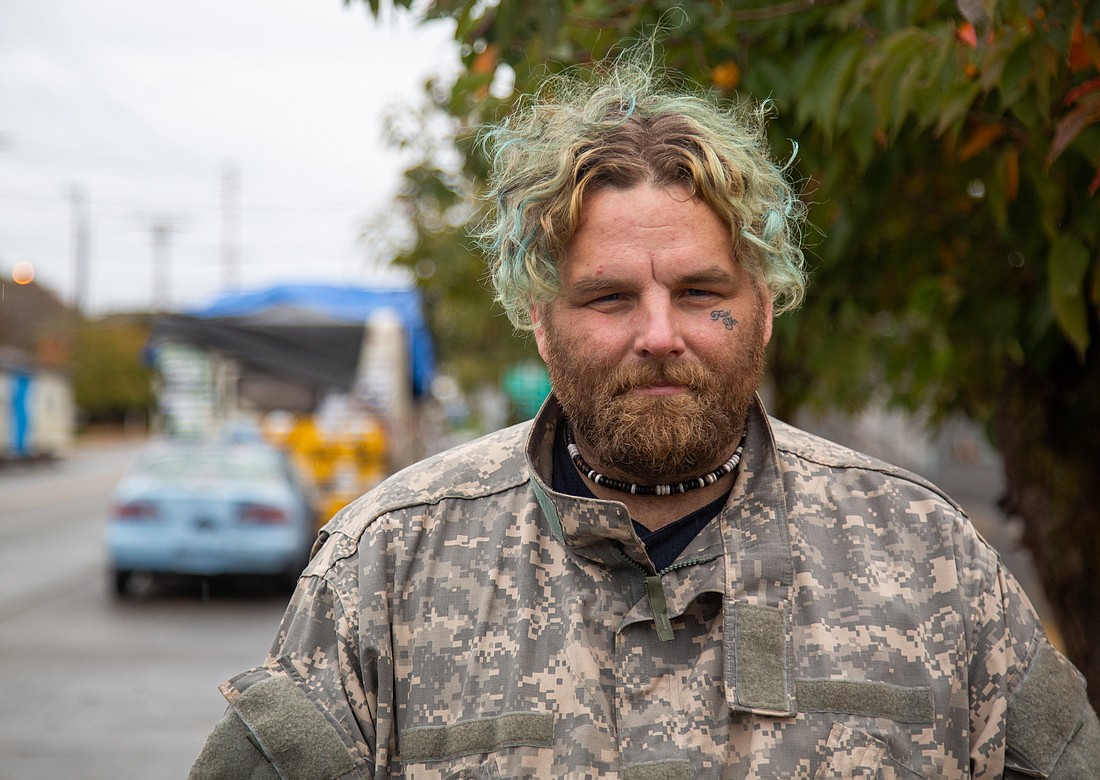 ---
---
People living in vehicles near Bellingham's waterfront on Cornwall Avenue must either move or be moved by next summer. The Bellingham City Council voted unanimously Monday to eliminate street parking and add bike lanes on that stretch of Cornwall and four other city streets.
Before the vote, the council rejected a proposal from member Michael Lilliquist to take Cornwall Avenue off the list of streets that would get bicycle lanes next year. On-street parking will also be eliminated on parts of Illinois, Meridian and Girard streets to make room for bike lanes, along with a nearly one-mile stretch of Eldridge Avenue.
Lilliquist said bike lanes between Laurel and Pine streets on Cornwall made sense as part of Bellingham's overall bicycle plan, but they would make the city's homelessness problem worse.
"We have a communitywide problem when we chase around people who are homeless," Lilliquist said.
His proposal to take Cornwall off the list of bike-lane construction projects for 2023 failed in a 1–4 vote. Lilliquist cast the lone "yes" vote. Council member Kristina Michele Martens was not in council chambers during the vote, and councilor Dan Hammill abstained.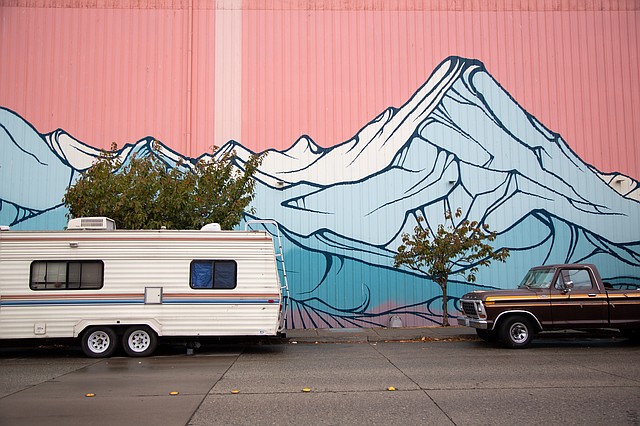 Hammill berated the city administration for putting the council in the position to decide to remove the homeless denizens of Cornwall Avenue. He said enforcement of the city's 72-hour parking rule had been inconsistent, with some vehicles parked along that stretch of Cornwall for a year or two.
The population of motor homes and other vehicles along Cornwall grew substantially during the COVID-19 pandemic, when the city temporarily suspended its parking rules.
"The administration has had years to address this problem," Hammill said during an afternoon committee meeting Monday. He apologized to Mayor Seth Fleetwood during a meeting of the full council that evening, saying he didn't articulate himself well. But Hammill maintained his position, saying Monday evening that "the perceived optics in the community" over this decision would make the council look bad.
Other council members defended the decision to eliminate parking on the lower stretch of Cornwall by citing the 2014 Bicycle Master Plan, which calls for bicycle lanes in that location.
"This was marked as a location (for bike lanes) long before people were using this road as a place to dwell," council member Lisa Anderson said.
A graphic prepared by the city's Public Works Department said parking usage along Cornwall between Laurel and Pine was "extremely low to nonexistent." However, on the afternoon of Oct. 21, more than a dozen vehicles were parked along the street.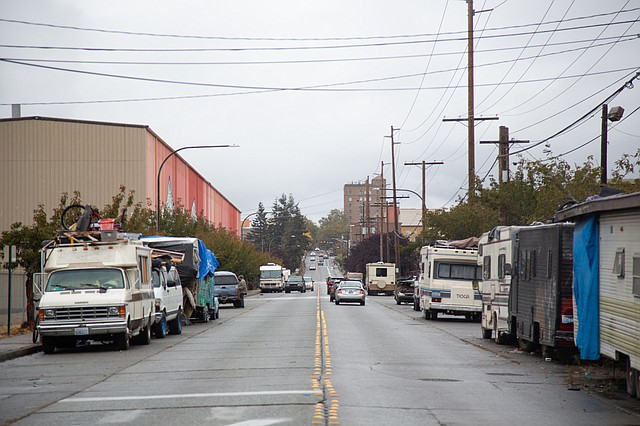 A man who gave his name as Rico Smith said he and a companion had lived in their motor home on Cornwall for about nine months.
Police have harassed and threatened Cornwall residents "for years," Smith said, adding that they removed two vehicles from the street that day. He said he expects they'll eventually take his camper away, too.
"We wouldn't have a living situation," Smith said, if parking were removed along Cornwall to add bike lanes.
A woman who said her name was Kasia Calise lived with her son in a recreational vehicle near Smith's. Calise had the same response to the bicycle lanes.
"We'd have nowhere to go. We're already homeless," said Calise, who said she had a full-time job but still couldn't afford rents in Bellingham.
Thomas Cline, standing next to two cars attached by jumper cables, said he relocated his camper that day after watching police remove his cousin's RV without warning. 
Towing a vehicle off Cornwall, he said, amounts to taking away a person's home.
"Where are you supposed to go when you're homeless?" Cline said.
In a statement to Cascadia Daily News, city officials said it is not illegal to sleep in a vehicle, as long as it is parked legally — which requires that the vehicle be moved every 72 hours. 
Occupants of vehicles parked along Cornwall for more than a week are informed of the parking rules and offered support services, the statement said.
"Many have declined services and intentionally refuse to move and park legally," the statement said. "They are only towed and/or impounded as a last resort."
Council member Hannah Stone said Monday she hoped city police and local outreach groups would help homeless people on Cornwall relocate prior to the installation of bike lanes next summer.
"We can't ignore the fact those RVs will be impacted and likely displaced," she said.