Recreation
Armory Pickleball opens in historic digs
Former National Guard armory to host five pickleball courts
October 22, 2022 at 3:43 p.m.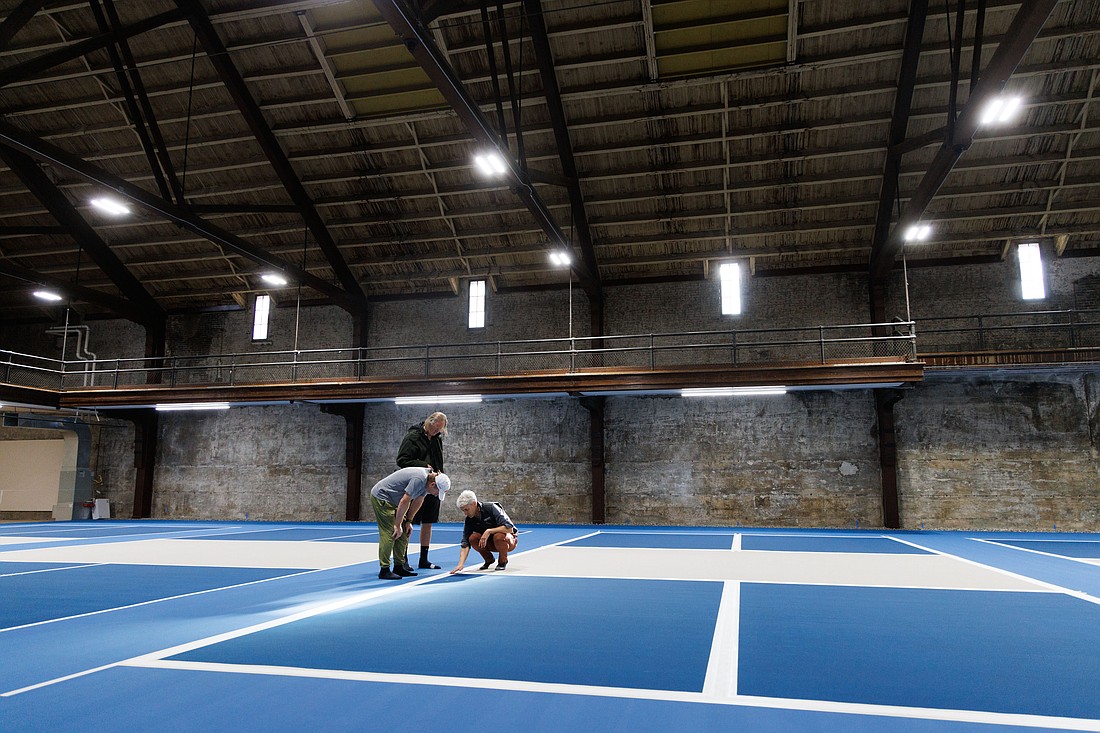 ---
---
The Bellingham Armory is about as local as Bellingham gets. The 112-year-old building, constructed in 1910 out of slabs of Chuckanut sandstone and timber arches, has served many purposes over the years.
The armory was a military training base during both World Wars, served as a venue for concerts and political conventions, and was home to the popular roller rink, Mead's Rolladium. 
For Armory Pickleball co-owner Craig Cooper, the century-long history as a community venue was too alluring to not attempt a revival. But this time, the Armory wouldn't be used for conventions or rifle practice, it would be a home for America's fastest-growing sport: pickleball.  
"I always had a slight fascination with this building going all the way back to the '90s," said Cooper, a Western Washington University graduate. "The last time something's actually happened with people using the Armory was about 30 years ago when it was Mead's Rolladium."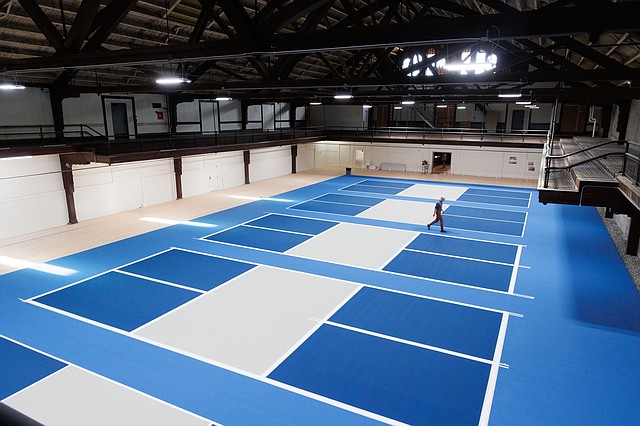 After explaining his vision to the previous building owners, Seattle-based Nor Pac Equities Development, Cooper and co-owner Courtney Jenkins worked through the summer to install five state-of-the-art pickleball courts in the vast drill hall.  
"People have tons of stories," Cooper said. "We've had the doors open all summer, and every time you look up from a sander or a paintbrush, you would see someone standing there with their jaw dropped, like, 'I roller skated in here,' or 'I had my first kiss in here.' We hope to kind of revitalize the Armory and make some more memories." 
After nearly a year of preparation, Cooper, Jenkins and the team at Armory Pickleball officially opened their doors with an open house on Saturday, Oct. 22. The Bellingham pickleball community, a growing group that seems as welcoming as they are competitive, came by in droves over the weekend to take a look at the new facilities.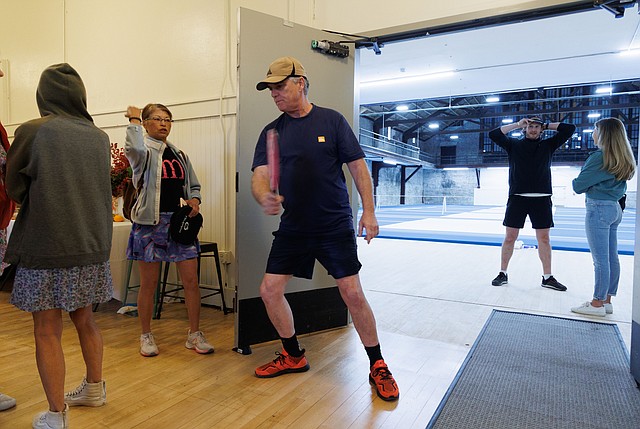 "You know, with the fastest-growing sport in America, we kind of want this to be a hub for pickleball in Whatcom County and the north part of Puget Sound," Cooper said.  
Expecting high demand for a sport that is often rained out during Pacific Northwest winters, Cooper said they are expecting to have room for 40 members per court, totaling 200 members. Allowing every member a fair chance to schedule court time is a constant struggle for such a popular sport, Cooper said, which is why they have to keep memberships low.  
Armory Pickleball is only accepting members who pay for an entire year in advance. Yearly membership rates begin at $900, with a $120 sign-up fee, or $600 annually for college students and $450 annually for youths ages 12–⁠17.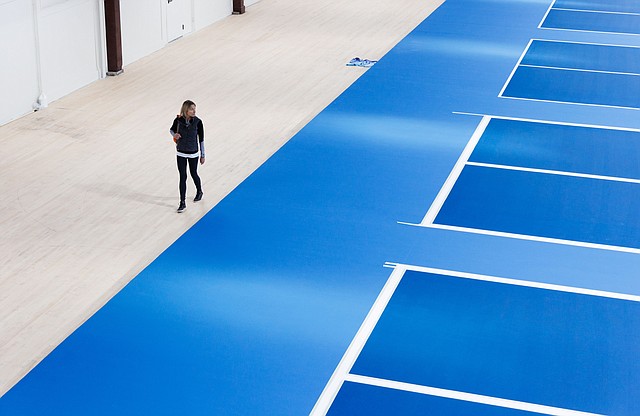 "My biggest worry would be for someone to become a member here and feel like they're not getting a good value, like they pay to be a member and then now they can't get a reservation," Cooper said. "We're going to start with that number [200 members], and if there's a bunch of empty courts all the time and we have demand, then we will up that number." 
For Dotti Berry, USA Pickleball ambassador for Whatcom County, the sport that takes up barely the size of a driveway forces players into, literally, a tight community.  
"Pickleball's all about engagement, and the smaller court really brings people together and people are very inviting. It's just got this amazing spirit about it. That's what I've loved," Berry said. "When you take a historic building, something that's just so amazing in and of itself, and you combine it with a sport like pickleball, that's just a great combo." 
Enrollment for full-year memberships begins Oct. 22. For more information, visit Armory Pickleball's website at armorypickleball.net.