Health
Inslee visits WWU to announce abortion protections
Democrats to introduce constitutional amendment in 2023
October 21, 2022 at 2:33 p.m.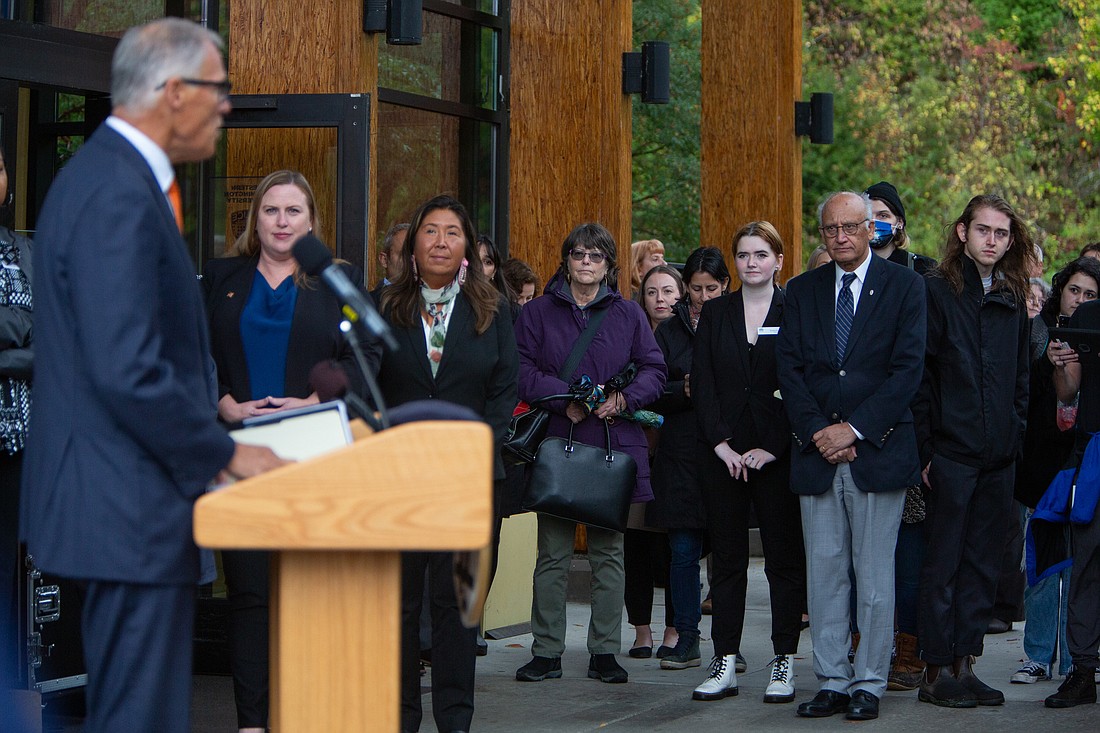 ---
---
Gov. Jay Inslee announced Friday at Western Washington University that Democrats will press for an amendment to the state constitution that would provide more permanency to the state's abortion rights. The governor, joined by local and Seattle-area legislators, also said bills to be introduced next session would establish Washington as a sanctuary state for those seeking abortions, and protect the privacy of patients and health care providers.
A constitutional amendment in Washington state requires approval by a two-thirds majority of both houses in the state Legislature to go before voters as a ballot measure. Democrats have a majority in both the House and the Senate but would need to gain seats in both houses in the Nov. 8 election to reach the required supermajority — or else face the unlikely prospect of convincing Republicans to support the proposed amendment, which would enshrine abortion rights and the right to access contraceptives.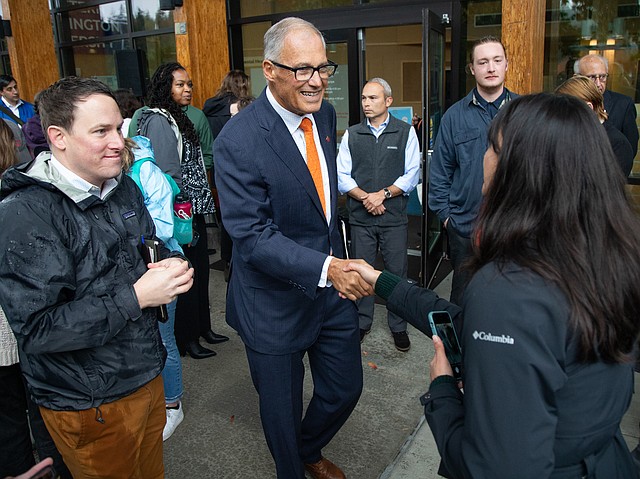 "There are threats every day to the woman's right of choice in the state of Washington," Inslee told a crowd of a few dozen students, faculty and media members standing under cover from a steady rain outside the entrance of Western's Environmental Health and Safety building. "In the last few years, Republican legislators have introduced 40 bills to try to reduce or eliminate a woman's right of choice."
Rep. Sharon Shewmake, a Bellingham resident and WWU economics professor who represents the 42nd Legislative District, spoke of the urgency of protecting abortion rights, given the U.S. Supreme Court's decision in Dobbs v. Jackson in June to overturn Roe v. Wade.
"Since the Dobbs decision, I have found that my constituents are super mad and super engaged because this is not OK," Shewmake said.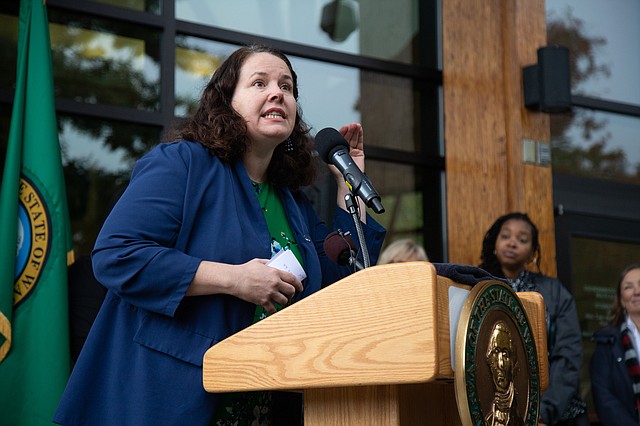 Shewmake and most of the other legislators appearing with the governor are up for election, and the timing of Inslee's announcement — in the same week ballots were mailed to voters — was no coincidence. 
"We need each and every one of you to vote," Sen. Manka Dhingra of Bellevue told the crowd. "We need you, all your friends, your families, your neighbors to vote for people who represent your values, and are willing to fight to protect your rights."
Inslee said the success of next year's push for a constitutional amendment on abortion would depend on the outcome of the ballot counts in November. Democrats need to gain nine seats in the House and five in the Senate to grab the necessary two-thirds majority.
"Unfortunately, it is a situation today that one party intends to stand up for a woman's right of choice, and one party wants to take it away. That's simply a reality," Inslee said. "So we'll see. We'll count the votes after the election."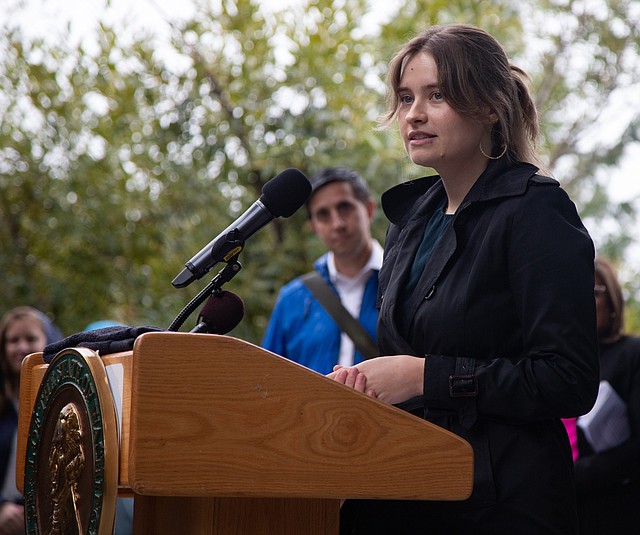 Democrats also plan to introduce a bill in the upcoming session that would provide sanctuary to women and LGBTQ+ individuals who come into the state seeking an abortion.
Inslee said he has already provided some protections to people coming to Washington for abortions by directing the State Patrol to refuse to cooperate with law enforcement agencies from other states who seek to enforce their abortion restrictions.
Inslee also announced that he had spent more than $1 million in state funds to help reproductive health clinics handle the influx of out-of-state patients. Rep. Vandana Slatter of Redmond, who also spoke at the press conference, cited a study projecting a 385% increase in out-of-state patients seeking reproductive health care.
Additional legislation proposed for 2023 would restrict the sale or sharing of health care information revealed through online searches or certain apps. Some states may use this data to prosecute those seeking abortions. Another bill would remove the home addresses of health care providers from public records, in order to protect them from harassment or threats of violence.