Elections
PUD candidates talk broadband, electricity, water
Public Utility District flies under many Whatcom County voters' radars
October 20, 2022 at 5:05 a.m.
---
---
Hashing out the issues with voters might not be the most difficult thing about running for commissioner of Public Utility District No. 1 of Whatcom County. Sometimes, the difficulty lies in getting voters to know the Whatcom PUD even exists.
"I often get blank stares when I say that I'm running for the PUD commission," candidate Jaime Arnett said Sept. 30 at an online candidate forum hosted by the League of Women Voters of Bellingham-Whatcom County.
Arnett, who is executive director of Animals as Natural Therapy, is running in the Nov. 8 election against Blaine City Council member Eric Davidson for the PUD seat being vacated by longtime Commissioner Mike Murphy. 
Whatcom PUD has a countywide reach but still flies under the radars of many voters. The agency essentially does three things: water, power and broadband. It provides nonpotable water to industrial and agricultural customers, and pumps drinking water to Grandview Industrial Park north of Ferndale. The PUD's sole electricity customer is the Phillips 66 refinery at Cherry Point. The PUD also is working with Port of Bellingham to expand broadband internet to rural parts of Whatcom County.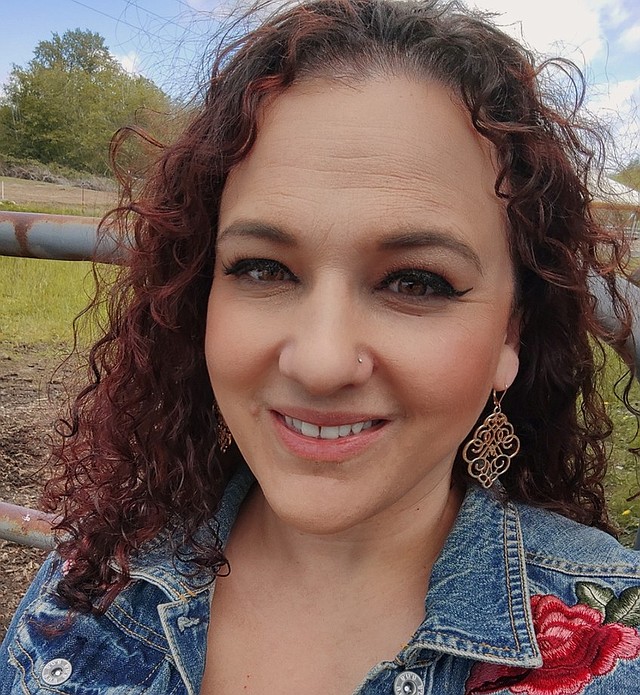 Arnett and Davidson agree the PUD has opportunities to expand its roles in all three areas. Davidson said at a Bellingham City Club forum in August that broadband was his top priority among the three. He said the PUD should work with other municipalities, local tribes and private businesses "to really make broadband accessible to everybody," including those who can't afford it at market rates.
Arnett favors multiple approaches to affordable internet, including local utility districts that might require residents to pay for the connection to their homes, and public broadband in areas where private companies won't offer affordable rates.
Arnett said this second option would be a big step for Whatcom PUD.
"This will be a major undertaking for a PUD that currently has no retail customers," Arnett said during a question-and-answer session on the Riveters Collective's Facebook page. "But again, it is my opinion that this will likely be necessary to adequately serve all of Whatcom County."
The PUD has the authority to provide public power to the entire county. That would be an even bigger move than Arnett's proposal to offer public broadband in underserved areas. And it would follow in the footsteps of Jefferson County PUD, which took over that county's power supply from Puget Sound Energy in 2008.
"I think this is a cautionary tale," Arnett told Riveters Collective's followers, referring to the Jefferson County PUD's power takeover. "The transition was difficult and resulted in higher base charges and rates."
Davidson also was leery of having the PUD assume control of the county's electrical grid. He said he supports local control in theory, but the PUD would need to investigate whether the change would be beneficial in practice.
"If taking over electrical doubles the rate, what does that do to the taxpayer? It doubles the rate," Davidson said at the City Club forum.
The PUD holds one of the largest water rights in the county. It has a right to 53 million gallons of water per day and uses, on average, 17 million gallons daily, according to its website. The extra water potentially makes the PUD a major player in water distribution in the Nooksack watershed, where farmers and those with an economic interest in a healthy salmon population are competing for a limited water supply.
During the League of Women Voters forum, Davidson called for cooperation among the cities, tribes, farmers and businesses over water. 
"I think PUD can take a lead in that and really kind of guide the process as much as we can," he said.
Arnett, whose campaign is endorsed by the Lummi Nation, said any decision about water distribution must respect the Tribe's treaty right to continue its historical fishing practices. But farmers could benefit from the PUD's large water right, she said.
"[We] can pipe water to agricultural customers," Arnett said at the City Club forum. "We can help set up water banks, transfer water rights — I think there's a number of ways that PUD can help."