Soccer
Sehome's Evelyn Keay helps lead team with title aspirations
Senior captain seeks to improve on last year's disappointing finish
October 19, 2022 at 5:55 a.m.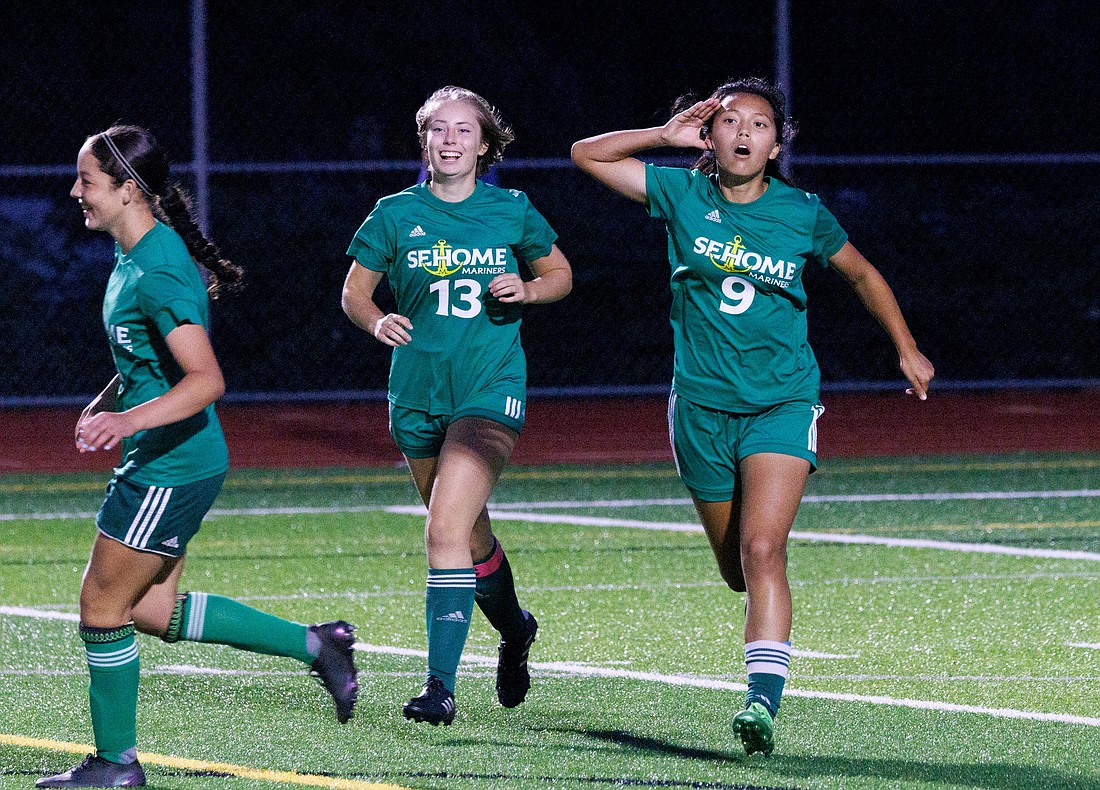 ---
---
Each time Evelyn Keay steps on the soccer field, the opposition's defense is put on notice. 
The senior forward, who proudly suits up in Sehome's green, white and gold colors two to three times a week, is the primary threat on a potent Mariners offense.
Keay led Sehome with 26 goals as a junior last season and is well on her way to another team-scoring title this year with 13. She's helped the Mariners outscore their opponents 37-14 this season.
In addition to her impressive scoring, Keay is becoming more dangerous in other areas. Sehome coach Emily Webster said assists weren't tracked the first half of the season, making Keay's total inaccurate, but her passing is much improved from a year ago.
"She's really dynamic, and she's done a really good job this year of not only scoring herself but she's also worked on finding the open player," Webster said. "A lot of teams recognize that she's quite skilled, and sometimes that means other players are open. That's a piece of her game that she's really improved upon this year."
Sehome is off to an 11-1-1 overall record with two games remaining in the regular season. The Mariners are looking to improve upon their first-round state tournament exit from a year ago when they lost 2-1 to Hockinson on Nov. 9, 2021.
By all accounts, they are well-positioned to do so.
"I think we've got a lot of talent on this team," Keay said. "We had a lot of good players on this team last year, but there's something special about this group. I'm really excited to see where we're going to go this season."
Things almost turned out much different for Keay, who was set to attend Squalicum as a freshman. She transferred to Sehome ahead of her freshman year but didn't play that season due to restrictions by her club program.
As a sophomore, she played well — but not to her standards. She exploded onto the scene last season with her scoring output on a team that possessed 11 seniors. 
Now a senior herself, her role continues to evolve.
"I think my role has changed a lot. I've definitely matured into the role of being a leader on this team," Keay said. "Knowing where we fell short last season, I don't want this team to make the same mistakes we did last year."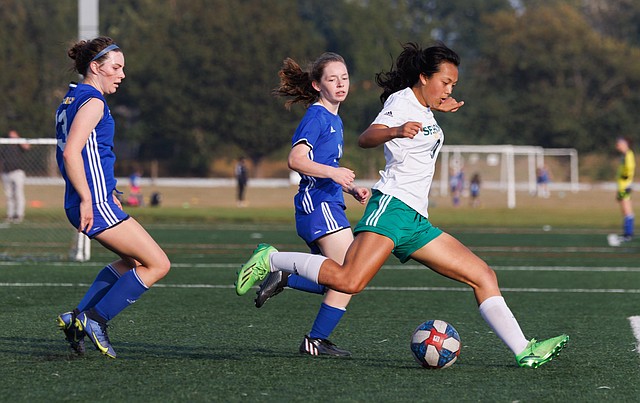 Keay felt the team grew too comfortable last year, she said. They were, at one point, ranked No. 1 in the WIAA's Class 2A's state-wide RPI rankings. They have already received that same nod this season. 
"There's nothing any team can do to stop this group when we're fired up and we're going for it," Keay said. "We're a really special team."
Webster also feels there's been a shift in approach by this year's squad and acknowledged Keay's involvement in it. She has adapted well to being in a leadership role and does her best to elevate her teammates, Webster said.
It works both ways. Keay has belief in her teammates, and the rest of the Mariners know she can score at will — an element of trust that's important to the team's success.
"It's been awesome to see how [Keay is] out there supporting her teammates, and vice versa," Webster said. "We can't win with just one player, so it's been great to see the girls working together and recognizing opportunities."
The Mariners lost their first game of the season on Oct. 6, a 4-2 loss to Oak Harbor, relinquishing first place in the Northwest Conference.
Keay viewed it as a necessary setback to propel the team even further.
"For me, I think we had to bleed a little bit. We had to get humbled a little bit," Keay said.
Webster echoed Keay's sentiment; she was impressed with the way her team responded to no longer being undefeated. They have now reclaimed first place in the NWC after winning three straight since the loss.
"I was really, really pleased with how the girls reacted," Webster said. "It's always a bummer to lose, but we remember that feeling, and then moving into the rest of the season, we remember we don't want to feel that way again."
Keay and senior midfielder Kaari Little are the only two returning starters from last year's team, and Keay complimented the resilience of Little and what she brings to the team's overall potential.
The pair are also the team captains, and for good reason.
"She's bringing that, kind of, fighting mentality to our team," Keay said of Little. "She adds so much to our group."
Right now, Keay is only worried about the immediate future: winning a state championship. However, in the long term, her goals are far loftier. She wants to eventually play professional soccer, and before that, have success at the college level.
Keay recently committed to Quinnipiac University in Hamden, Connecticut, where she will continue her athletic and academic career after this season.