The A-List
A&E calendar: Wyrd Sisters, Lost Cities and fall fun
A curated selection of events in Whatcom and Skagit counties
October 19, 2022 at 5:15 a.m.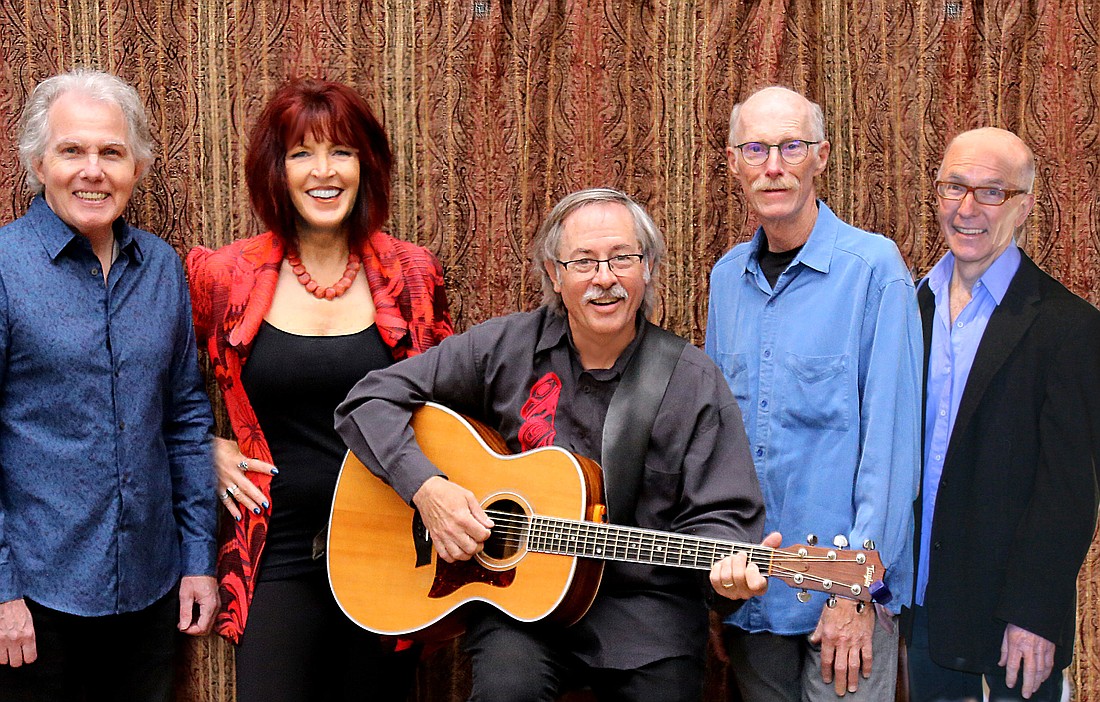 ---
---
Wednesday, Oct. 19
Beach Cat Comedy Open Mic
8 p.m., Beach Cat Brewing Co., 7876 Birch Bay Drive 
Nikki Kilpatrick hosts this free standup comedy show on the first and third Wednesday of the month. Sign-ups start at 7:30 p.m., with each performer getting five minutes onstage. The event is 18-plus, with some mature content. Info: asnailspace@gmail.com. 
Thursday, Oct. 20
Winter Kick-off
6–9 p.m., Boundary Bay, 1107 Railroad Ave.
Northwest Avalanche Center and Mount Baker Experience magazine host a benefit party and fundraiser to celebrate the start of winter with a party and raffle for tons of outdoor gear from local businesses, Warren Miller retro movies, and Mount Baker Slush Cup videos. Suggested donation is $5. Info: bbaybrewery.com. 
Sugar Rush
6:30 p.m., Underground Nightclub, 211 E. Chestnut St. 
Experience a big-city cabaret in an intimate setting when Sugar Rush: The Best of Sugar shows at 6:30 p.m. Thursday through Saturday in downtown Bellingham. Helmed by Brie Turoff Mueller, the performances include powerful vocals, dancing and stories of love and loss from the past six years of Sugar shows. Attendees must be 21 or older. Tickets begin at $25. Info: sugartheshow.com. 
MVHS Fall Concert
7 p.m., McIntyre Hall, Mount Vernon 
Under the direction of Jesus Gomez, hear the choirs from Mount Vernon High School for the first time this season at this pay-what-you-wish show. Tickets are available on the day of the performance only. Info: mcintyrehall.org. 
Friday, Oct. 21
Fall Bazaar 
9 a.m. to 5 p.m., American Legion Post 43, Sedro-Woolley 
Find an intriguing array of arts and crafts at this annual bazaar taking place Friday and Saturday at 701 Murdock St. Entry is free. Info: sedro-woolley.com. 
Curator Tour
1 p.m., Whatcom Museum's Lightcatcher Building, 205 Flora St. 
Learn more about the artists and artwork featured in "Un/Natural Selections: Wildlife in Contemporary Art" during a tour with Amy Chaloupka, the museum's curator of art. The exhibition considers the diverse ways contemporary artists employ animal imagery to address humanity's interconnectedness and ever-changing relationship with the natural world. Entry is included with admission. Info: whatcommuseum.org. 
Semiahmoo Fall Festival
4–8 p.m., Semiahmoo Resort, Blaine 
This two-day event kicks off with live music by Steven Fletcher; the tapping of a giant pumpkin filled with fall-spiced ale; and a produce stand with local apples, mushrooms, corn, squash and homemade bread. On Saturday, enjoy pumpkin carving, a Flight of Fall Festival Beer Competition and music by Lindsay Street. Tickets for beer tastings and bites of fall will be $20. Info: Semiahmoo.com. 
'Lost Cities' Reception
5–7 p.m., Skagit County Historical Museum, La Conner 
Find out more about the place names that have disappeared in Skagit County's history at a reception and book signing for the book and exhibit "Lost Cities: Rediscovering Places of Our Past." These places include areas that once had a special character that's no longer visible, towns where the dreams of promoters never materialized, rural communities that never became towns, towns which flourished for a time and then vanished, and towns that were initially active and later lapsed into peaceful villages. Info: skagitcounty.net/museum.  
Whatcom Frightmare
5–10 p.m., Pioneer Park, 2004 Cherry St., Ferndale 
The Whatcom Frightmare Haunted House takes place Friday through Sunday and again Oct. 28–30 with "light scares" early and "full scares" later — the former where monsters are doing goofy dances, and the latter where all the lights are off and it is dark and spooky. Entry is $8 per person or $30 per group of four. Info: Facebook.com/whatcomfrightmare. 
'Wyrd Sisters'
7 p.m., Blaine High School, 1055 H St. 
This play adapted from Terry Pratchett's Discworld Fantasy Series shows at 7 p.m. Friday and Saturday, and 2 p.m. Sunday at the school's Orange and Black Box Theatre. "Wyrd Sisters" is a loose adaptation of Shakespeare's "Macbeth" from the witches' point of view, but also pokes fun at politics, theater, fairy tales and several other Shakespeare plays. Tickets are $12–$15. Additional showings take place Oct. 28–30. Info: blainecommunitytheater.com. 
The Curious Savage
7 p.m., Lynden Christian High School
John Patrick's charming comedy closes this weekend with showings at 7 p.m. Friday and Saturday at the school's Worship and Fine Arts Center. The play focuses on a woman who inherits a small fortune when her husband passes away, causing her stepchildren to commit her to a sanitarium, where she befriends a wonderful group of misfits. Tickets are $7–$12. Info: gofan.co/app/school/WA23258. 
Scream Fair
7–10 p.m., NW Washington Fairgrounds, Lynden
Use Gate 2 off of Front Street to gain attendance to "Nightmare Theater." This annual haunted house by the Meridian FFA Boosters will lead you to a place where horror becomes reality. Entry is $10–$12. Additional showings take place Oct. 28–29 and Monday, Oct. 31. Info: screamfairhaunt.com.  
Hellingham
7:30 p.m. and 9:30 p.m, The Upfront Theatre, 207 Prospect St.
The Upfront Theatre brings back one of its most popular formats when this improvised murder mystery shows every Friday and Saturday through October. Tickets are $10–$15. Info: theupfront.com. 
Saturday, Oct. 22
Raise the Antenna
7–10 p.m., Syre Center, 237 W. Kellogg Rd.
Help KMRE 102.3 FM, Bellingham's longest-running community radio station, raise funds to broadcast with a more powerful signal at this Raise the Antenna & Pump Up the Volume benefit concert and auction. The event will feature a live performance of an original radio drama set in 1927, "The First Broadcast," a concert from Bellingham rock band The Walrus and a silent auction of vinyl records, rare posters, antique radios and other music-related items. Entry is $10 for students, $20 general (includes two drink tickets). Info: kmre.org. 
Risque Renegades
8 p.m., The Blue Room, 202 E. Holly St.
Attend a "wicked funky" Halloween-themed cabaret dance show with high-quality moves meant to leave you bewitched. Dress up if you feel like it, bring cash to tip dancers, buy raffle tickets and enjoy adult beverages at this 21-and-older show. Tickets are $15–$25. Info: blueroombham.com. 
Tuesday, Oct. 25
Lindy at the Leo
6:30–8 p.m., Leopold Crystal Ballroom, 1224 Cornwall Ave.
B'ham Hop and Pace Trumpet host a weekly "Lindy at the Leo" swing dance at Hotel Leo. Show up at 6:30 p.m. for a drop-in beginner lesson; no partner or experience is necessary. General admission is $8–$10, and proof of vaccination will be required at the door. Mask-wearing is optional at this time. Info: bhamhop.com.
Before heading out to attend in-person happenings, check with individual venues to make sure the event is still taking place as scheduled.
The A-List appears weekly on Wednesdays. To submit an event for consideration, email calendar@cascadiadaily.com.