Government
Whatcom County narrowly approves new racial equity commission
Council voted 4-3 following Tuesday's public hearing
October 12, 2022 at 5:47 p.m.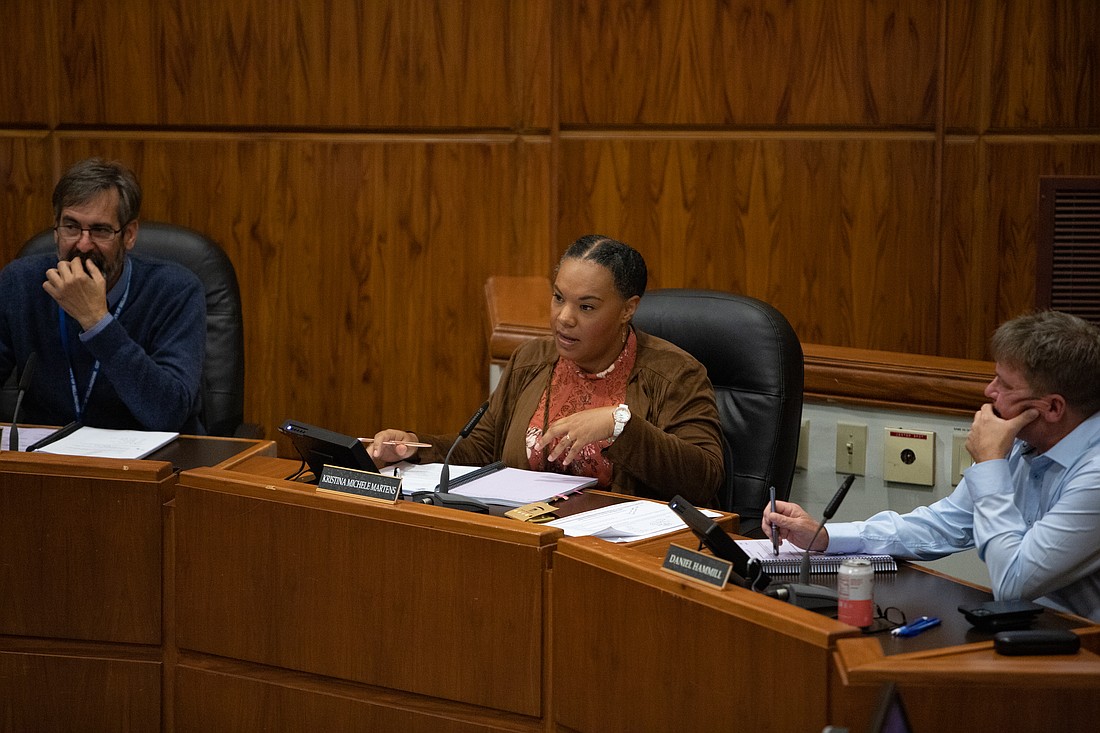 ---
---
Whatcom County Council voted to establish a county-wide racial equity commission following an extensive public hearing Tuesday night. 
The new Whatcom Racial Equity Commission will serve as an advisory group that will work to remove racial disparities in the county. 
"Like any other advisory body, it's serving to provide support for decision-making at the county level, as well as making recommendations for moving things forward," said Shu-Ling Zhao, who spoke about the commission prior to the public hearing Tuesday. "This work, like all equity work, is done in the context of a larger conversation of diversity and inclusion."
Zhao worked in tandem with other local activists like Kristina Michele Martens, the first Black woman to serve on Bellingham City Council, and the Chuckanut Health Foundation to develop the commission. 
The commission has been more than a year in the making, with early work beginning in 2020, according to Zhao's presentation. Throughout the development process, key stakeholders from across the county came together to develop guidelines for the commission, as well as survey Whatcom County residents about their opinions on a racial equity commission. 
Though many public commenters during Tuesday's hearing opposed the development of a racial equity commission, studies and surveys conducted by commission developers found more than 70% of local respondents supported the group.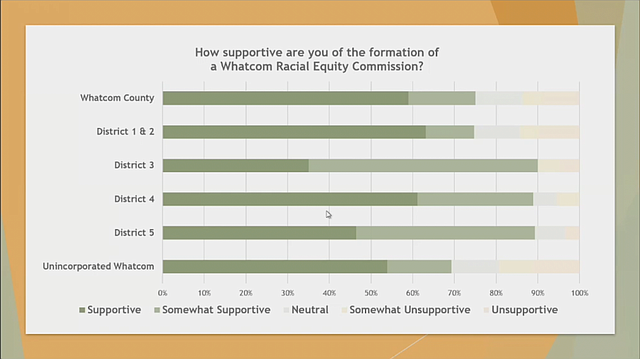 Comments during the hearing called the commission "egregious" and "disparaging," suggesting it would not support white Whatcom County residents, though that is not the case, Zhao said. The purpose of the racial equity commission, Zhao and other commenters said, is to support all Whatcom County residents, particularly in times of natural disaster and strife. 
Zhao pointed to recent events, including the multi-year COVID-19 pandemic and last November's flooding. 
"We can't always predict what's going to come next," she said, "but we want to ensure that all residents in Whatcom County receive the care that they need when those things occur."
The public hearing brought testimony from Bellingham City Council members, county locals and Bellingham Mayor Seth Fleetwood.
Fleetwood offered support to the commission, which will be partially funded by the city of Bellingham. The city's draft 2023–24 budget, released earlier this month, included funding for the then-proposed Whatcom Racial Equity Commission.
"We're eager to see it move forward," he said. 
The commission passed following a 4-3 vote Tuesday, with council members Barry Buchanan, Todd Donovan, Carol Frazey and Kaylee Galloway voting in support of the commission, and members Tyler Byrd, Ben Elenbaas and Kathy Kershner voting against.