Business Matters
Superfeet marches on with fresh insoles
A year after private equity acquisition, the culture fit seems supportive
October 12, 2022 at 5:00 a.m.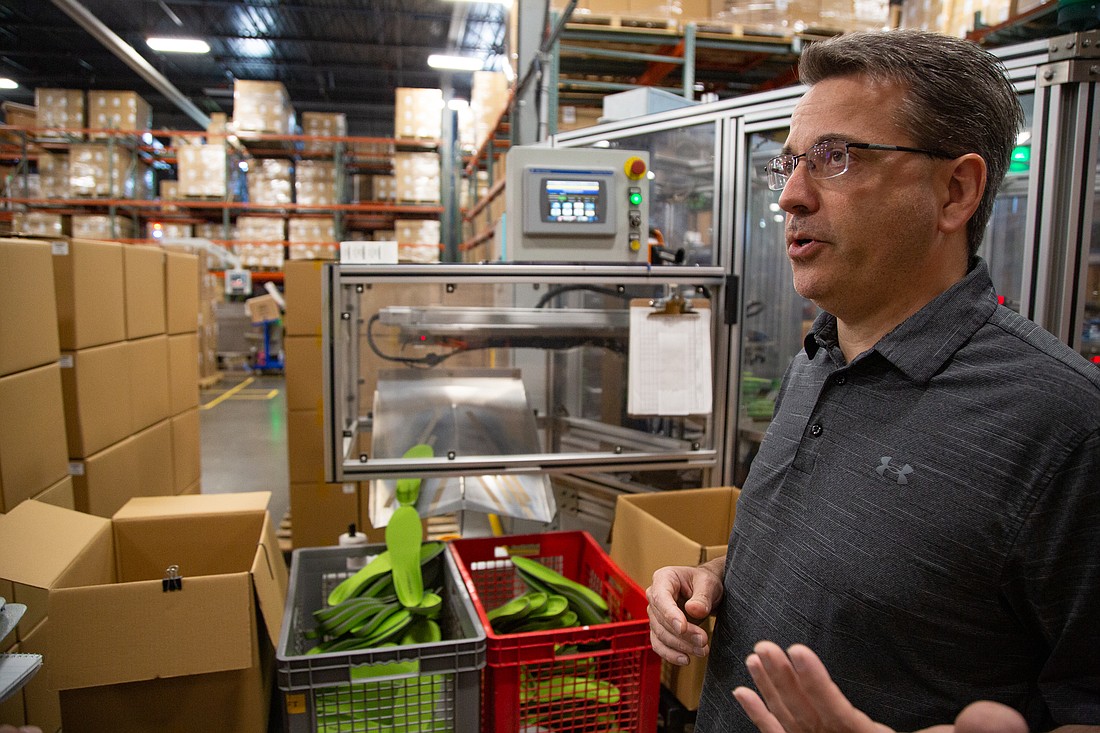 ---
---
It's easy being "Green." For Superfeet, this week marks a return to its roots — or perhaps more accurately, boots. 
The Ferndale-based company has announced it's launching two types of removable insoles specifically designed for skiers and snowboarders. The new Winter Comfort and Winter Comfort Thin insoles are said to have Superfeet's hallmark foot stability and cushioning characteristics, plus moisture wicking, a thermal top cover for warmth and other boot-friendly features. 
For most companies, that announcement would be enough — chalk up another happy product introduction. But for Superfeet Worldwide, this launch is also an acknowledgment of its founding in 1977 when, as an offshoot of Northwest Podiatric Laboratory in Blaine, the company became a pioneer in using orthotics for the ski boot industry.
The intervening 45 years have seen Superfeet develop dozens of insole models for a variety of shoe styles and activities well beyond skiing, experiment with its own line of footwear, expand to worldwide distribution, shift from employee to private equity ownership and ship an estimated 2.8 million insoles in 2021 alone.
All from Ferndale, in Whatcom County. 
I first became aware of Superfeet two decades ago when I was searching for comfortable replacement insoles to support my very narrow and flat feet ("like oval hamburger patties," one former orthopedist observed). Back then, it had to be explained that Superfeet's structured heel cup to properly align the foot atop a cushioning foam pad was an improvement over gluing a squishy arch wedge onto a hard, built-in insole.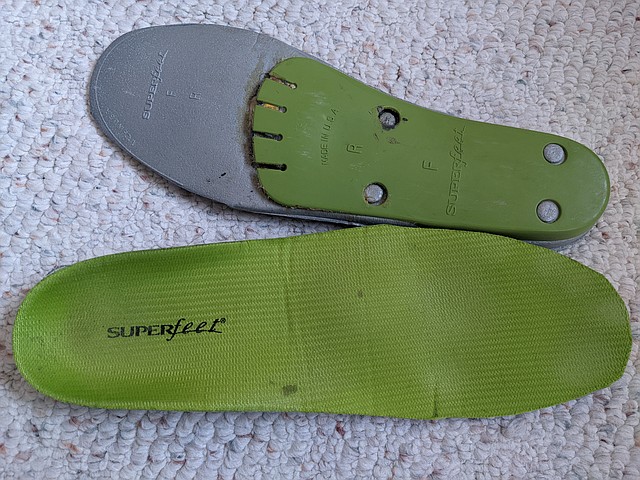 I bought my first pair of the off-the-shelf orthotics either at Nordstrom or REI in Seattle; I can't recall which, though I still have a 2005 receipt from REI for Superfeet's signature Green and Blue models. 
That, coupled with a family history in the shoe business — my grandfather and father ran Catalano & Son, maker of handmade high-fashion shoes including those worn by Marilyn Monroe for a famous "The Seven-Year Itch" subway grate photo shoot — made me want to learn more about Superfeet's business when I relocated to Whatcom County.
First, I found, it's not hype to describe Superfeet as global. 
"Superfeet is sold in more than 5,000 locations around the world with our strongest fan base in the U.S., Canada, U.K. and Japan," said Jessica Spencer, senior manager for communications and digital marketing at Superfeet. Spencer said the company accomplishes that with approximately 130 employees in North America, the U.K. and Europe.
It's driven from a relatively nondescript, two-story gray building at 1820 Scout Place in Ferndale. Inside, where 30,000 square feet of warehouse space abut two floors of office space, Vice President of Global Operations Derek Schauer walked me through towering shelves of boxed insoles. 
They include not just those solely branded Superfeet, but also insoles made as aftermarket products for New Balance, Red Wing Shoes, Trek Bicycle's Bontrager brand and 3M's Ace brand "shaped by Superfeet."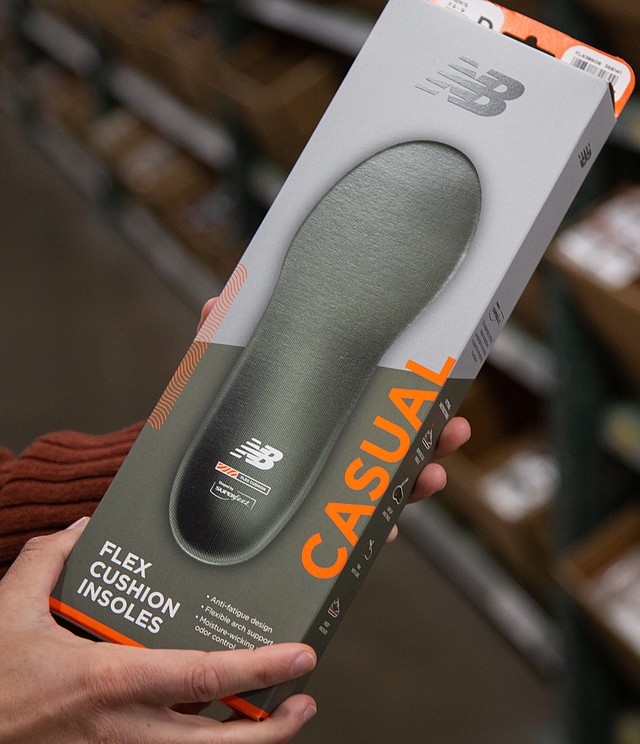 In the middle of the shelves is an open area for "light assembly." Here, what appear to be fewer than a dozen staff stand at specialized equipment gluing the full-length footbeds to the stabilizer caps, a process that Schauer said "goes back to the very beginning of Superfeet." 
When I mention I almost expect to smell the rubber cement in my father's shoe factory, Schauer said the process does have "an artisan feel to it" as it's "hands-on and inspected by the people doing the work." 
However, the hand assembly is limited to lower-volume Superfeet styles. Nearby, a glass-encased machine is rapidly assembling what remains Superfeet's most popular insole — the brilliant Green — and dropping pairs onto slides and into bins at a pace of 5,000 per day. A few steps away is a conveyor belt system that automates packaging and labeling, and near that, another conveyor streamlines packing orders for shipping. 
And yes, even with Superfeet's growth and success of newer models, the well-known Green is still on top.
"I'm not that surprised," said Schauer, who recently marked 19 years with the company. "It's an iconic look and color … and the fact that it works really well." The Superfeet Blue insole, too, remains a top model, and supports a volume great enough to be machine-assembled like the Green.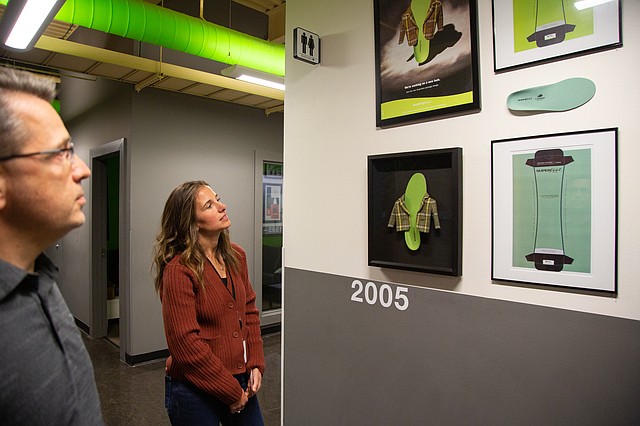 Superfeet can trip. Several years ago, the company launched what Spencer described as a "flip-flop style sandal" with the orthotic Superfeet shape built into the footbed. It was popular enough, she said, to spawn a full line of casual footwear built around a removable cork-blended Superfeet insole. The shoes sold well enough but didn't meet projections, so the line was discontinued. 
"It was a fun project and we learned a lot," Spencer said. "I occasionally see someone wearing a pair of Superfeet shoes 'in the wild.'"
A new chapter for the company began in June 2021 when employee-owned Superfeet sold itself to private equity. Seattle-based Westward Partners, which focuses on investments in Northwest companies, assumed majority ownership. Among the plans outlined then were growing "the brand, product portfolio and geographic reach." 
A year later, Spencer said the acquisition has culturally been seamless. "They're very motivated to help us grow," Schauer added. "But that's something we've always been motivated to do as well."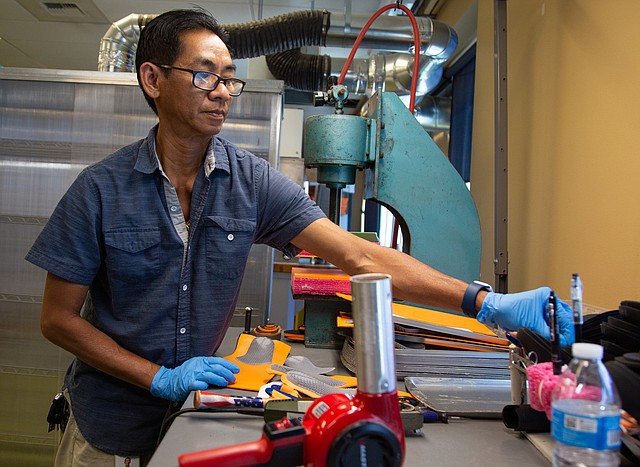 Part of that growth is new insole models like Winter Comfort. Another part is continued refinement of technology such as in-store systems that capture foot measurements and gait, allowing personalized "ME3D" insoles to be 3-D printed in Ferndale and shipped directly to customers. 
Ultimately, though, it's all about the innovative orthotic shape. And an operation that still feels small — a company that many of its own customers locally may not even realize has its feet firmly planted in Ferndale.
Places & things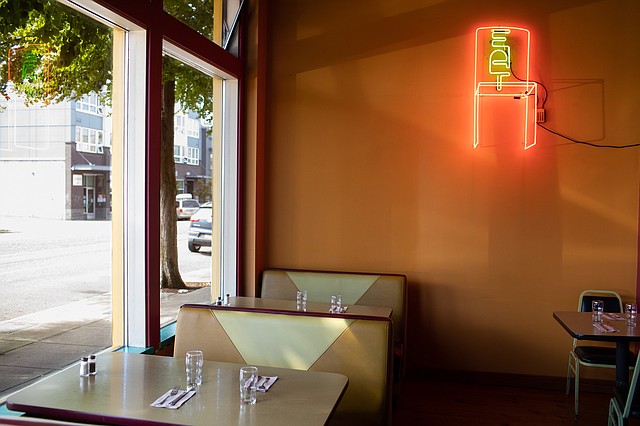 Pepper Sisters is taking a fall break. The restaurant at 1055 N. State St. in downtown Bellingham closed on Oct. 3 and plans to reopen in December. "During the closure, we will be doing some projects and sprucing up, as well as dealing with staffing transitions," the eatery wrote on Facebook.
(For the latest Places & Things, check here throughout the week.)
Frank Catalano's column appears Wednesdays. Email: frankcatalano@cascadiadaily.com; Twitter @FrankCatalano.