Elections
Sefzik, Shewmake rack up donations
Senate campaigns among most funded in state
October 12, 2022 at 5:55 a.m.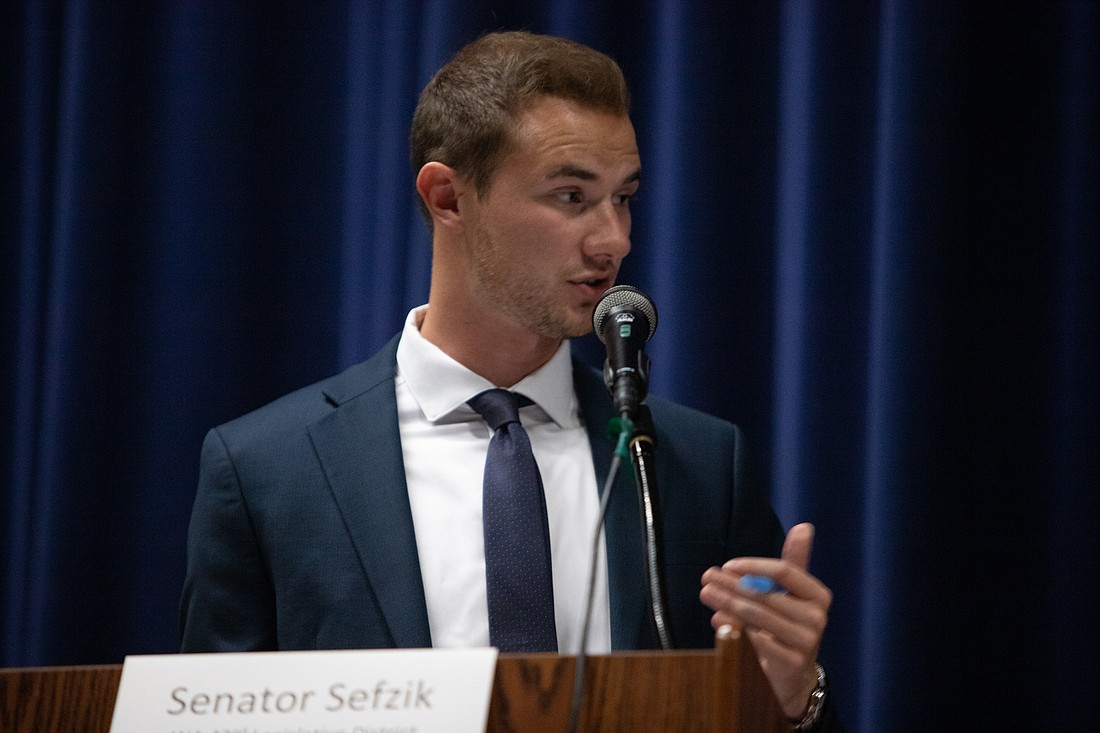 ---
---
With ballots arriving in Whatcom County voters' mailboxes next week, Democratic and Republican organizations have infused local state Senate campaigns with large contributions over the past week.
The latest reports available on the Public Disclosure Commission website show Sen. Simon Sefzik, the Republican Senate incumbent in the 42nd Legislative District, receiving $107,471 on Oct. 5 from the House Republican Organizational Committee. On the following day, Sefzik's Democratic challenger Rep. Sharon Shewmake got $85,000 from the Washington House Democratic Campaign Committee.
Incidentally, $107,471 is the maximum a party organization may donate to a candidate in the 42nd District — $1 for every registered voter in the district as of 2021.
Although Sefzik's campaign has received more than $277,000 from various Republican Party organizations, he highlighted his broad community support in an interview.
"From day one, it's been clear that this campaign has been a movement," Sefzik said, citing donations from more than 725 Whatcom County individuals.
Overall, Sefzik's campaign has received nearly $644,000 as of Oct. 11. Statewide, only the two Senate candidates in a hotly contested district on the Kitsap Peninsula have received more in donations.
Shewmake's total so far is nearly $477,000, ranking her fourth statewide among Senate candidates, right behind Sefzik. Shewmake could not be immediately reached for comment.