Elections
Gun legislation splits candidates neatly, but not perfectly, by party lines
Main division in access to weapons; all recognize lack of mental health services
October 7, 2022 at 5:00 a.m.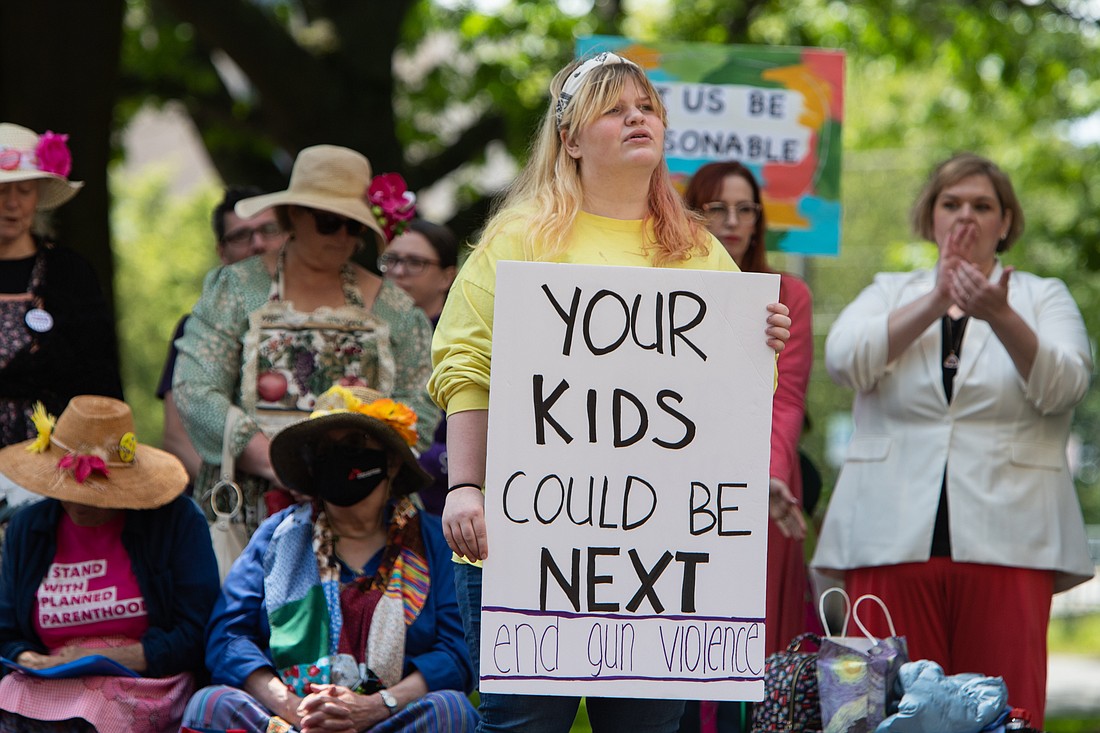 ---
---
Democratic and Republican candidates in local races are largely split along party lines on "common sense" gun legislation in Washington state. The partisan divide is most apparent on the issue of restricting semi-automatic weapons. 
Cascadia Daily News interviewed nine state and federal candidates whose names will appear on local ballots. After a rash of gun violence threats in Whatcom County schools, common-sense gun regulations became one of the top five issues voters said they wanted addressed this election.  
All five Democrats running for seats in the U.S. House of Representatives, the state Senate and the state House support restricting access to semi-automatic weapons, they said in interviews with Cascadia Daily News. The four Republicans in those races do not support those restrictions. Trevor Smith, a Democratic candidate running for a seat on the 40th Legislative District House, did not respond to a Cascadia Daily News candidate questionnaire or appear for a scheduled interview. 
Each candidate has their own ideas about how to address gun violence in America, which kills more than 40,000 people in an average year and costs the U.S. almost $600 billion annually, according to Every Town for Gun Safety, a gun violence prevention organization.  
In Washington state, gun violence has increased 24% from 2011–20, and the rate of gun homicide increased 87% compared to a national increase of 70%, according to EveryStat, an affiliate of Every Town for Gun Safety. 
The weapons 
Current 2nd Congressional District Rep. Rick Larsen supported the Safer Communities Act, which improves background checks, supports state red-flag laws and prevents domestic abusers from accessing guns. President Joe Biden signed the act into law in late June.  
"We did what we could, but there's more to do," Larsen said. 
Democratic state legislative candidates Rep. Alex Ramel, Rep. Alicia Rule, Joe Timmons and Sharon Shewmake praised legislation banning high-capacity magazines (SB 5078) and prohibiting the open carry of weapons at public demonstrations or at the state Capitol (SB 5038), both of which were signed into law last spring.  
A bill banning assault weapons, co-sponsored by Ramel, never made it out of committee.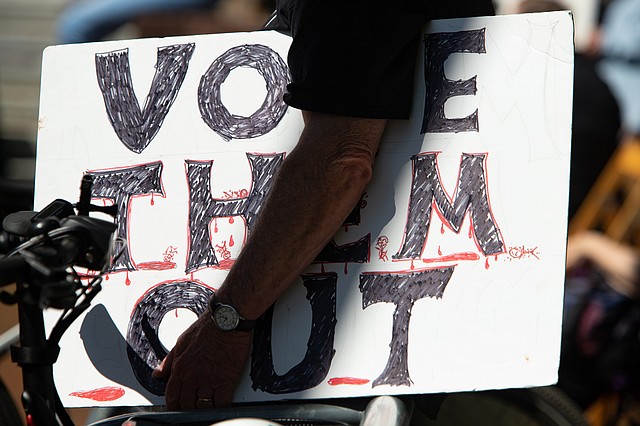 Where the Democrats support weapon restrictions, Republicans say no new laws are required. Instead, they said, law enforcement agencies need to be fully supported. Larsen's Republican opponent Dan Matthews and state candidates Tawsha Dykstra Thompson, Dan Johnson and Simon Sefzik all voiced support for stronger law enforcement on existing rules. 
Democrat Timmons and Republican Johnson, facing off in the race for a 42nd Legislative District House seat, embody the partisan split. Timmons said he supports work to ban high-capacity magazines and untraceable "ghost guns," and is open to learning more about banning military-grade weapons. He added that he respects the Second Amendment and people's right to protect themselves. Johnson believes the motivations behind gun violence, not the guns themselves, are the problems that need to be addressed. 
"It would seem to me that the gun is the vehicle, not the main motivator of [gun violence]. It's a tool being used," Johnson said. 
He proposed supporting law enforcement and prosecution as well as a rehabilitation program that would help people "change their lives and deter future crimes." 
A complex problem 
Eight of the candidates connected gun violence to mental health and addiction. Johnson and Thompson say drug decriminalization and addiction should be key determining factors in gun-purchasing eligibility. Thompson pointed out that drug decriminalization means individuals who previously would have been charged with felonies and become ineligible for gun ownership now go unchecked.  
Rule specified how bringing mental health and social services into schools would help identify potential concerns before it is too late, and Timmons emphasized addressing the problem in all its complexity.  
"It's a public safety issue, and the behavioral health and mental health and addiction issues are wrapped up into this too," Timmons said.  
Republicans Johnson, Sefzik, Thompson and Matthews believe law enforcement needs to be fully funded and supported to prevent criminal gun violence. Matthews added that he believes qualified school staff should be trained and armed.  
Endorsements 
Various law-enforcement organizations and officials have endorsed Sefzik, Thompson, Johnson and Rule, the lone Democrat in this group. Matthews does not list a law enforcement endorsement.  
Democrats Shewmake, Timmons, Rule, Ramel and Larsen are endorsed by gun violence prevention and gun safety organizations.  
Ramel, whose reelection is endorsed by the Washington Alliance for Gun Responsibility, pointed out that students attending schools with active-shooter drills have a firsthand understanding of the gun debate. 
"Kids who had to go through drills in schools understand this in a visceral way that maybe some other folks don't," Ramel said.