Visual Art
Destination Anacortes: Murals, views and magic
Getaway to Fidalgo Island
October 7, 2022 at 5:05 a.m.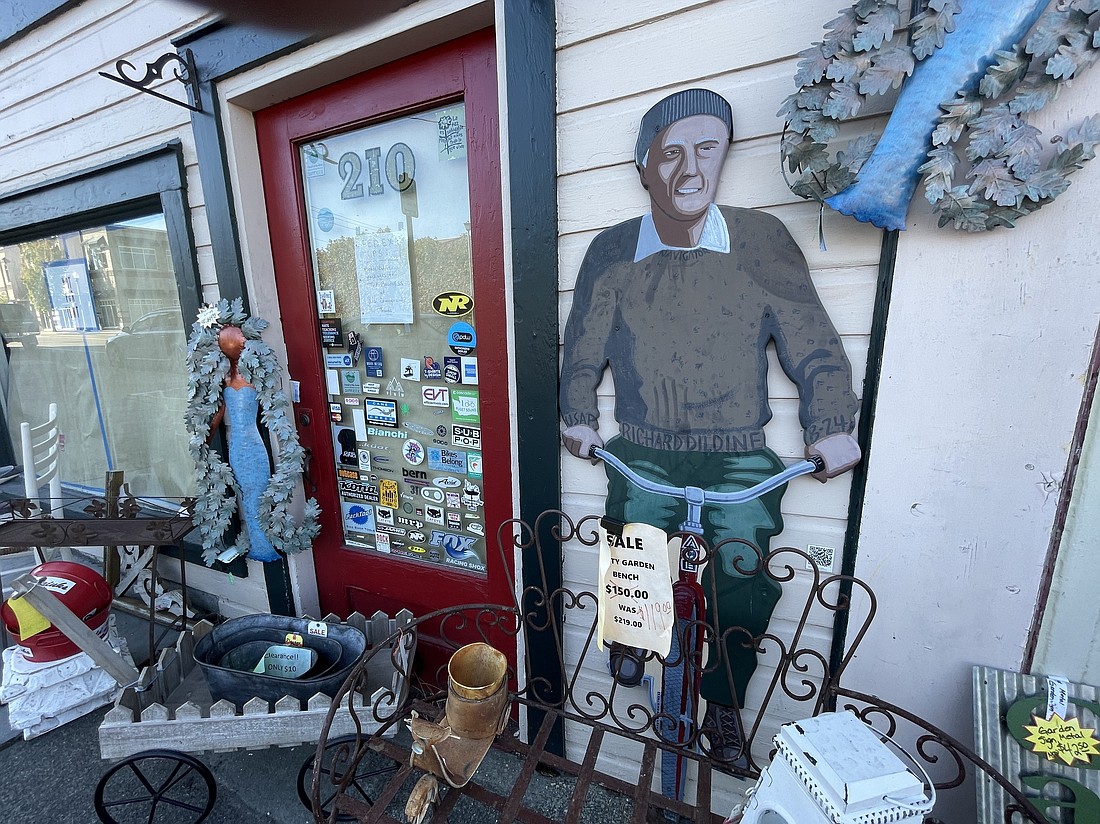 ---
---
Question: Is it possible to transition into vacation mode when your destination is less than an hour away from where you live, work, tend a small flock of chickens and often fret about the lack of unfinished yard projects you told yourself would be complete by summer's end?
Short answer: Heck yes! Longer answer: Of course, especially if you score a sweet Airbnb on the outskirts of Anacortes with a picturesque view of Fidalgo Bay, Mount Baker and the Twin Sisters. That's where my boyfriend and I found ourselves on the last weekend of summer. We had no set agenda other than to relax, refresh and explore Anacortes for a few days, and we ended up surpassing our simple mission in spades.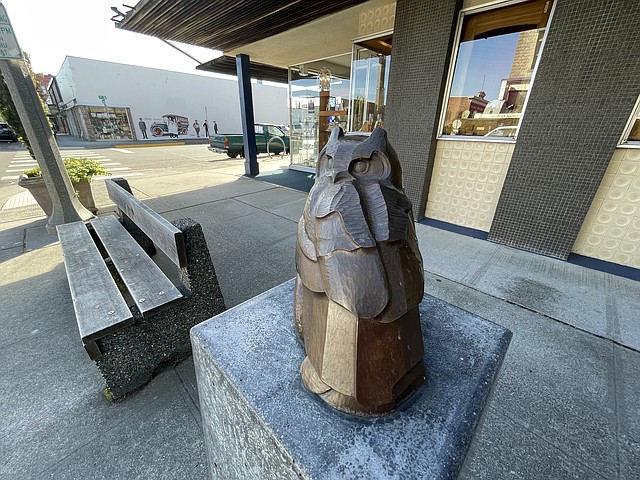 Although we've both been to the Skagit County city plenty of times, it has typically been to visit family friends or catch the big ferry to Orcas Island. We never seem to stay long, but often want to linger longer. Now that we have, we'd go back in a heartbeat.
Day one of the trip began with light rain, but when the sun came out around lunchtime, we drove downtown from our nearby digs on Fidalgo Bay and ended up on the street-side patio at Bob's Chowder Bar on Commercial Avenue. I had a hankering for soup, and the sampler with New England clam, smoked salmon, rock crab and Manhattan chowder fit the bill. My fella opted for the three-piece fish and chips, served with Alaska-caught wild cod. We shared bites and agreed the fish was perfectly cooked and absolutely addictive. The chowders were all memorable; my favorite was the smoked salmon chowder, and my date's was the rock crab chowder, which resembled seaweed soup but had a smoky-sweet flavor.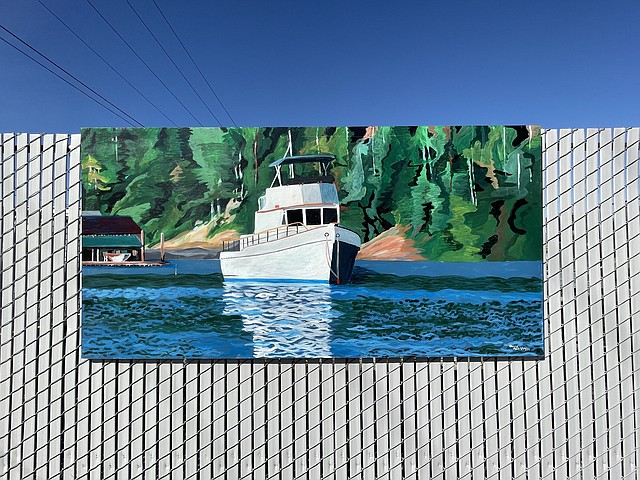 While our stomachs were settling, we went for a leisurely drive through nearby neighborhoods with no destination in mind other than to suss out people's unique gardens and interesting architecture. (Side note: We discovered a small stone castle and almost got trapped in an alley.) By the time we winded our way back to Commercial Avenue, we'd also visited a few thrift shops, checked out the Anacortes High School Art Club Mural Project — which features the work of students on a fence near the Anacortes Pier — and noticed the many nooks and crannies throughout the city where murals by the late Bill Mitchell can be found.
I'd heard about Mitchell and noticed some of his life-sized murals on previous visits, but hadn't realized how many of them there actually are. In fact, I'd venture to say if you go a block without seeing prominent or noteworthy people from Anacortes' past affixed to the outdoor walls of businesses, restaurants and even homes, then you've gone beyond city limits.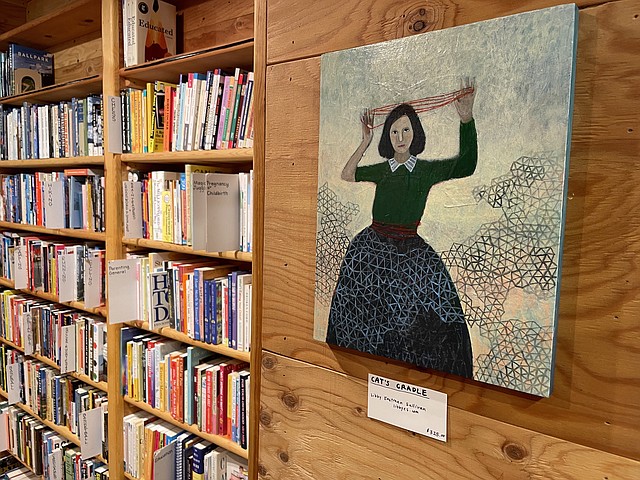 Mitchell's backstory could fill this space on its own, but the truncated version of his legendary status saw the local artist starting the Anacortes Mural Project, not only as a way to draw tourists and businesses to Anacortes but also to encourage the businesses that were already there to help beautify their surroundings. The project lasted for 35 years until Mitchell's death in March 2019. More than 150 murals remind viewers of his legacy.
After parking near Commercial Avenue behind Gere-a-Deli — which boasts its own set of Mitchell murals — we made our way to Pelican Bay Books & Coffeehouse, where we spent the next hour browsing reading material and checking out art on display throughout the well-lit, high-ceilinged space. We came back on day two to make purchases, but the first visit was for the pure sensory pleasure of being surrounded by so much reading material.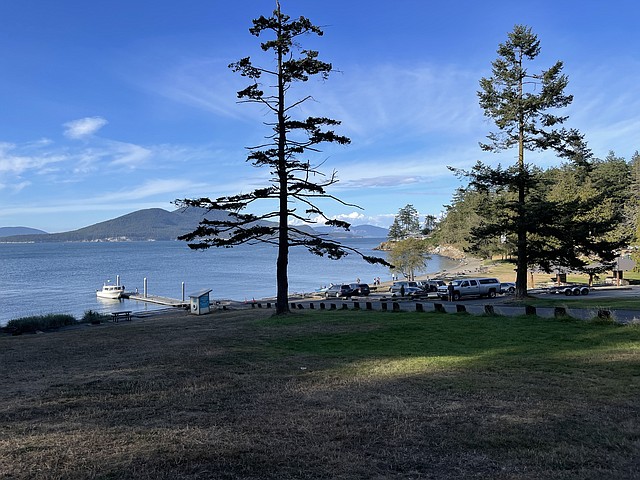 Late afternoon found us at the 220-acre Washington Park on the northwestern end of Fidalgo Island. We parked, walked for a bit, found a bench directly above the boating ramp and spent nearly an hour watching a solo sailor in a small boat zip to and fro in the wind. With views of islands, water, passing ferries and boaters in the briny blue, we took our time soaking up the scene. Isn't that what vacations are for?
Limited space remains to fill readers in on the rest of our trip, but day two featured a visit to Guemes Island for a delicious lunch at the Guemes Island General Store via a short ferry ride (we walked on, as the store and restaurant is within trotting distance of the dock), visits to Alley Cat Antiques and The Business record store, more street art from the likes of sculptor Peregrine O'Gormley, people-watching as wedding-goers made their way to the courtyard of the Majestic Inn, and the last barbecue of the summer at a former Bellinghamster's backyard.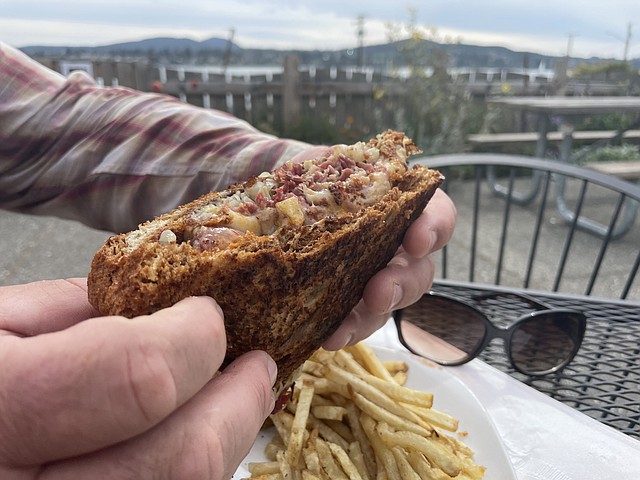 We took our time heading home on Sunday, opting for a twisty route via La Conner and various Skagit Valley back roads, including one that landed us at the Old Edison Inn for a Bloody Mary and pan-fried oysters (me) and an IPA and clam chowder special (him).
Surrounded by forests and ocean as we re-entered Bellingham via the scenic length of Chuckanut Drive, I surmised it was much easier to return to reality when the place we live is also a lovely locale. "Yep," my fellow vacationer answered, "it just took leaving town for a few days to remind us of that."