Business Matters
North to Alaska — from Everett
Alaska Airlines details near-term plans for Bellingham, Paine Field
October 5, 2022 at 4:50 a.m.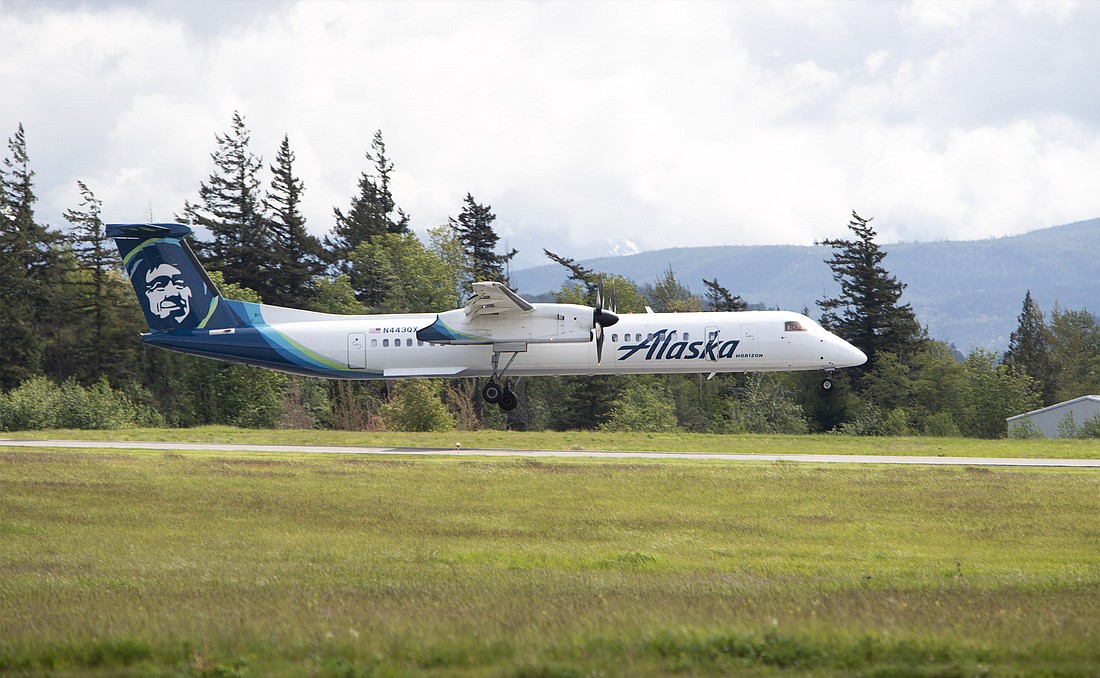 ---
---
PAE-ANC, OMG. Whatcom and Skagit county residents no longer have to drive as far south to fly north. 
Starting in November, Alaska Airlines is adding an Anchorage nonstop flight at Paine Field in Everett. The new flight is one of several upcoming changes that will affect air travel at Paine Field (PAE) and Bellingham International Airport (BLI), the main hubs of commercial aviation for the northwest corner of Washington state.
First, Anchorage (or ANC as it's known to frequent fliers). The daily nonstops — with an 11:05 a.m. departure to, and a 1:40 p.m. return from, ANC — begin Wednesday, Nov. 30 and will run year-round, according to Alaska Airlines' announcement. 
Operated by sibling airline Horizon Airlines, Alaska said the new route is the farthest destination it serves from PAE and it's the first route to head north from the Snohomish County airport. Anchorage is also an attractive destination for business, including the fishing industry.
"ANC is one of the top three requested destinations that I receive," said Kristin Banfield, spokesperson for Paine Field. "We are excited that Alaska is adding this to the list of destinations, along with bringing PSP [Palm Springs] back in mid-November."
Fans of Paine Field's relative nearness to where they live will be relieved to hear that the Anchorage addition is not coming at the expense of its other nonstop destinations.
"There were no changes to other PAE markets as a result of ANC being added," an Alaska Airlines' spokesman said. Instead, this was a "reallocation" of an existing Anchorage flight from Seattle-Tacoma International Airport, moving it to Paine Field.
The other destinations served with nonstop flights from PAE by Alaska Airlines remain Boise, Las Vegas, Orange County, Phoenix, San Diego, San Francisco and Spokane. The Paine Field website lists Palm Springs and Tucson as having seasonal service, though Tucson is not mentioned in the airline's announcement outlining its fall and winter flights.
And yes, the ANC flights will have first-class and premium-class cabins. The flight that shifted from SeaTac is on an Embraer 175, a smaller jet that's a common sight at PAE.
Embraer 175s will become more common at Bellingham International Airport, too. By the end of the year, Alaska Airlines plans to have fully replaced its 76-seat Bombardier Q400 turboprops that fly out of BLI with 76-seat Embraer jets. 
However, that change at BLI will have a schedule downside, at least temporarily. 
An airline spokesperson said Bellingham's six flights daily as of mid-September "will drop down to four daily by January." The reason given is both a drop in demand and "regional capacity constraints," explained as a tightness in both available aircraft — the Embraer jets — and pilots "due to training constraints and attrition to major airlines." 
Still, "the post-holiday reduction planned for early next year for crew and new aircraft availability is not surprising and transitory until the fleet transition is complete later next year," said Sunil Harman, director of aviation for the Port of Bellingham. Harman expected no impact from January's reduction in frequency.
Between now and the new year, passengers should expect a fluid fall at BLI, based on Alaska Airlines' published schedules, in which the number of daily flights can vary greatly. 
Will the dawn of 2023 bring other changes to destinations or airlines at the region's airports?
At Paine Field, where Alaska Airlines is the sole commercial carrier, Anchorage appears to be the primary announcement for now. 
"We expect an increase in service by Alaska after the holidays in January," said Brett Smith, CEO of Propeller Airports, the company that owns and operates PAE's passenger terminal. Smith said they're "working hard" to secure additional routes and airlines. 
For Bellingham International, Alaska confirmed it will continue to fly only to SeaTac for now. The Port's Harman said Allegiant hasn't mentioned any changes, and Southwest Airlines will reduce one of its two daily Oakland flights early next year. 
"While there are no firm commitments for new service next year," Harman said, "BLI is very much in the mix as the current fleet and crew shortages dissipate."
Free Skagit job board 
The Economic Development Alliance of Skagit County is expanding its Skagit Job Board website to all employers in Skagit County — at no charge. Originally a benefit for EDASC member organizations, the Job Board lets companies either automatically synchronize open positions already posted on their websites or add listings manually.
The expanded Job Board is expected to launch by the end of October. The only requirement, EDASC said, is that a business be located in Skagit County. Budget for the expansion came from federal pandemic relief funds. The Skagit Job Board remains free for job seekers. 
Business-charity connections
The annual Birch Golf Classic, held at the Bellingham Golf & Country Club last month and underwritten by Bellingham's Birch Equipment, raised what it said was a record $234,354 from competing company teams. The three charities equally splitting the total were Businesses Ending Slavery & Trafficking, Real Escape from the Sex Trade and The Whatcom Dream. 
WECU is awarding $110,000 to local nonprofits Nooksack Salmon Enhancement Association, Pickford Film Center and Bellingham Childcare and Learning Center. The grants, to be allocated over a two-year period, are part of the Bellingham-based credit union's Education First Grant Program — itself a nod to WECU's 1936 founding as the Bellingham Teachers Credit Union.
Places & things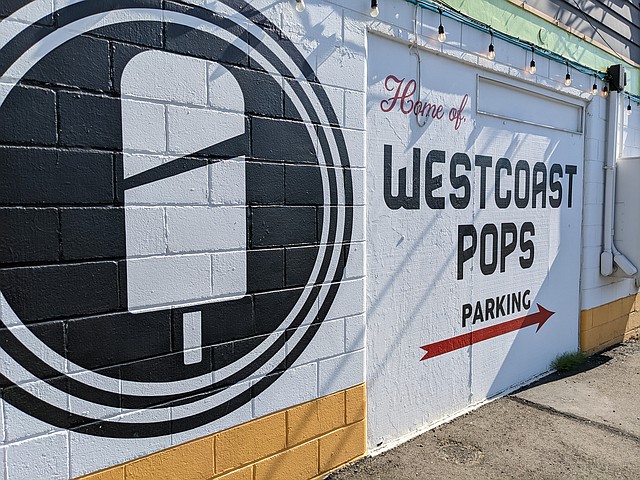 Whither West Coast Pops? In July, the Bellingham maker of gourmet popsicles posted on Facebook that it was looking for a new owner. As of Sept. 23, its Facebook page was unavailable, its Instagram was gone and even its website at westcoastpops.com had a generic "Looks Like This Domain Isn't Connected To A Website Yet!" A handwritten sign on the door at its 2010 N. State St. headquarters, since removed, read, "Closed for the off-season. See you next Spring." Emails sent to the company asking for its current status bounced. 
(For the latest Places & Things, check here throughout the week.)
Frank Catalano's column appears Wednesdays. Email: frankcatalano@cascadiadaily.com; Twitter @FrankCatalano.