The A-List
A&E calendar: Art-walking, beer-sipping and music-making
A curated selection of events from Whatcom and Skagit counties
October 5, 2022 at 5:15 a.m.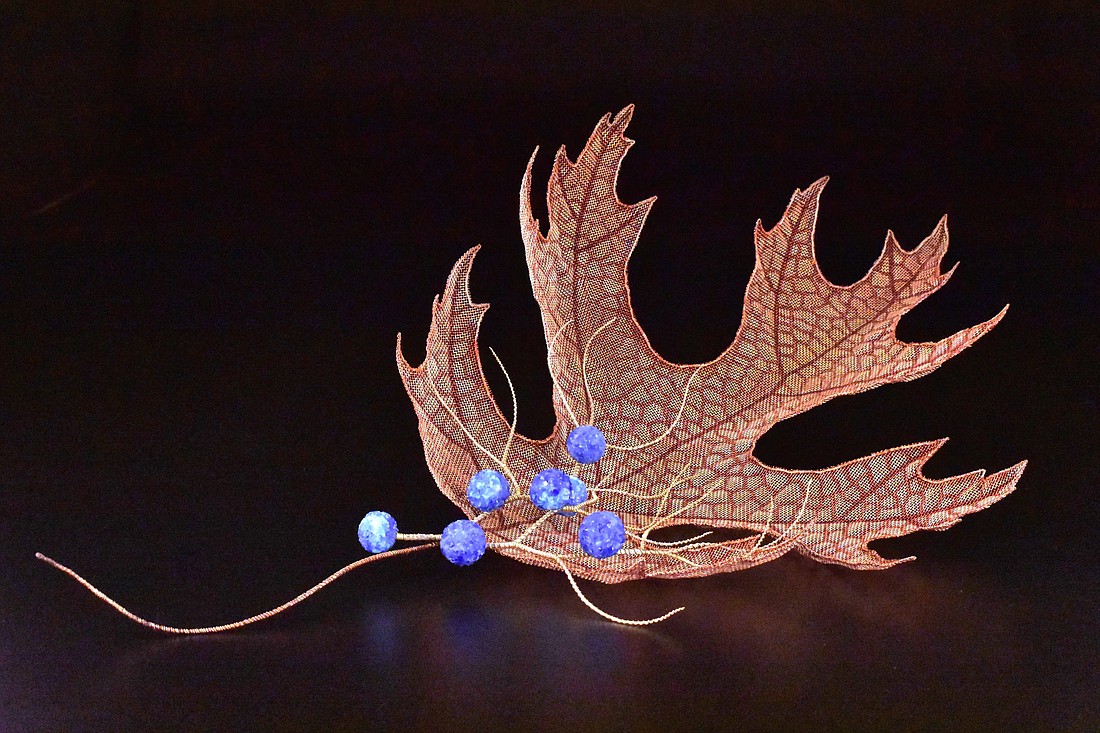 ---
---
Thursday, Oct. 6
Crimes of the Heart
7:30 p.m., Bellingham Theatre Guild, 1600 H St.
The trials and travails of the Magrath sisters will be on display when this tragicomedy about siblings Meg, Babe and Lenny concludes at 7:30 p.m. Thursday through Saturday, and 2 p.m. Sunday. Tickets are $8–$18. Info: bellinghamtheatreguild.com. 
Friday, Oct. 7
Final Ferndale Public Market
2–6 p.m., 1750 LaBounty Drive, Ferndale
Find purveyors and producers of local goods at the final market of the season in the parking lot next to the Ferndale Grocery Outlet. Info: ferndalepublicmarket.org. 
Bier on the Pier
5–8 p.m., Historic Port Transit Shed, Anacortes
Celebrate the 11th anniversary of the brew-focused event from 5-8 p.m. Friday and noon to 3 p.m. and 4-7 p.m. Saturday. Tickets are $45 ($15 for designated drivers) and include a tasting glass and eight tickets for 4-ounce pours. Breweries, cideries, food trucks and live music will be part of the fun. Info: anacortes.org. 
First Friday Artwalk
6–9 p.m., downtown Anacortes
Scott Milo Gallery and the studios above it, The Majestic Inn and Spa, MoonWater Arts, ONE Real Estate, Trinity Skate and Ink & Wool will be among the venues opening their doors for this monthly event. Entry is free and open to all. Info: anacortesart.com. 
First Friday and Art Walk
6–10 p.m., throughout downtown Bellingham
Peruse monthly art exhibits at galleries and businesses and check out expanded community programming as part of this monthly event. A full listing of happenings can be found online, or pick up maps at participating locales. Info: downtownbellingham.com. 
Jennifer Knapp
6:30 p.m., Lincoln Theatre, Mount Vernon
As part of a "Faithfully Queer (and Allied)" series, the nationally known singer, songwriter and Christian music icon will address how she holds on to her faith tradition while being LGBTQ. Knapp will include some songs that inform her story. Entry is by donation. Info: lincolntheatre.org.
Disabled Hiker's Guide
7 p.m., Village Books, 1200 11th St.
Disability activist and outdoor activist Syren Nagakyrie will discuss their new book, "The Disabled Hiker's Guide to Western Washington and Oregon," focusing on outdoor adventures accessible by car, wheelchair and on foot. Info: villagebooks.com.
Griffin House
7:30 p.m., Mount Baker Theatre, 104 N. Commercial St. 
As part of its "Lookout Sessions" series in the MBT's intimate Walton Theatre, the Ohio-born, Nashville-based guitarist will merge pop-rock hooks with moody Americana at this show. House's breakthrough album, "Flying Upside Down," was recorded with members of Tom Petty's Heartbreakers. Tickets are $25–$29. Info: mountbakertheatre.com. 
Two Cheers for Democracy 
7:30 p.m., McIntyre Hall, Mount Vernon 
Capitol Comedy — a newly formed troupe of talented sketch performers, singers and impressionists — will poke fun at today's political and social events at this one-night-only show. "Two Cheers for Democracy" takes aim at Washington politicians of every stripe through sketches, songs, song parodies and brief video segments. Tickets are $35–$45. Info: mcintyrehall.org. 
Hellingham 
7:30 p.m. and 9:30 p.m, Upfront Theatre, 207 Prospect St. 
The Upfront Theatre brings back one of its most popular formats when this improvised murder mystery shows every Friday and Saturday through October. Tickets are $10–$15. Info: theupfront.com. 
Saturday, Oct. 8
Studio Tour 
10 a.m. to 5 p.m., throughout Whatcom County
The second and final weekend of the Whatcom Artist Studio Tour takes place Saturday and Sunday at 41 studios scattered throughout Bellingham and Whatcom County. The free, self-guided event features more than 50 artists working in more than a dozen different media. Info: studiotour.net. 
Fall Festival Kickoff 
10 a.m. to 5 p.m., Stoney Ridge Farm, 2092 Van Dyk Rd., Everson 
Celebrate the season at the kickoff for the Stoney Ridge Fall Festival with live music by the Prozac Mtn. Boys and Queen's Bluegrass, food trucks, estate-grown pumpkins and apples, fresh-pressed apple cider, wagon rides, live farm animals and a corn maze. The event continues from noon to 5 p.m. Fridays through October, and 10 a.m. to 5 p.m. Saturdays. Entry is $4 (kids 2 and under free). Info: stonyridgefarm.com. 
Contra Dance
7–10 p.m., Fairhaven Library, 1117 12th St. 
Bellingham County Dance Society will host caller Joe Michaels from Seattle and Bellingham-based band Sunrise at this event, which is open to everyone. All dances are taught, and no experience (or partner) is necessary. Suggested donation at the door is $12–$15. Proof of COVID vaccination, ID and face masks will be required. Info: bellinghamcountrydance.org. 
Burnin' in Mount Vernon
7:30 p.m., Lincoln Theatre, 712 S. First St. 
The fifth iteration of this hot night of singing and guitar-slinging will feature world-class musical talent and energizing performances by Eric and Lindsey Heatherly, and Mount Vernon's own Chris Eger. Tickets are $30–$35 general, $85 VIP. Info: lincolntheatre.org. 
Sunday, Oct. 9
Second Sunday Jazz
2 p.m., Buxton's Music, 1904 Commercial Ave., Anacortes 
Anacortes Public Library hosts the Cal Trio as part of this free concert series. The chamber jazz trio plays the rich compositions of guitarist Brian Cunningham. Joined by bassist Tom Anastasio and drummer Joel Litwin, the trio is emphatic in their playing, always supporting the lyrical and melodic creations. Info: library.cityofanacortes.org. 
The Northwest Tower Brass 
2 p.m., McIntyre Hall, Mount Vernon 
Comprised of musicians from the Skagit Symphony, this quintet kicks off the first of four Chamber Music Series concerts. Tower Brass is unique in its versatility of musical styles, performing music from Sousa to Bach, and Ewald to Ellington. Tickets are $25. Info: mcintyrehall.org. 
Wednesday, Oct. 12
Sanford-Hill Piano Series
7:30 p.m., Performing Arts Center Concert Hall, WWU 
Award-winning pianist Daniel Hsu kicks off this celebrated series, replacing Anna Geniushene, who is unable to make the performance. Hsu is recognized for his easy virtuosity and bold musicianship. Works from Robert Schumann, Beethoven and Liszt are on the roster. Tickets are $20–$49. Info: tickets.wwu.edu. 
Before heading out to attend in-person happenings, check with individual venues to make sure the event is still taking place as scheduled.
The A-List appears weekly on Wednesdays. To submit an event for consideration, email calendar@cascadiadaily.com.