Places & Things
Places & Things: October 2022
Zane Burger for sale, closing after Nov. 13
October 4, 2022 at 9:09 a.m.
|
Updated October 28, 2022 at 9:09 a.m.
---
---
Places & Things is updated regularly throughout the month with new business openings, closings and changes. 
Zane Burger is selling — not just individual burgers, but the entire Fairhaven neighborhood business at 1315 12th St. in Bellingham. An announcement from the company said the retro burger joint with the Ford Falcon roof ornament is on the market and will close after Nov. 13. Zane Burger opened on the spot of Win's Drive-In, which itself closed in 2016. The news release said Zane's longtime manager "is retiring from the frontlines and hopes the business can remain part of the community if sold."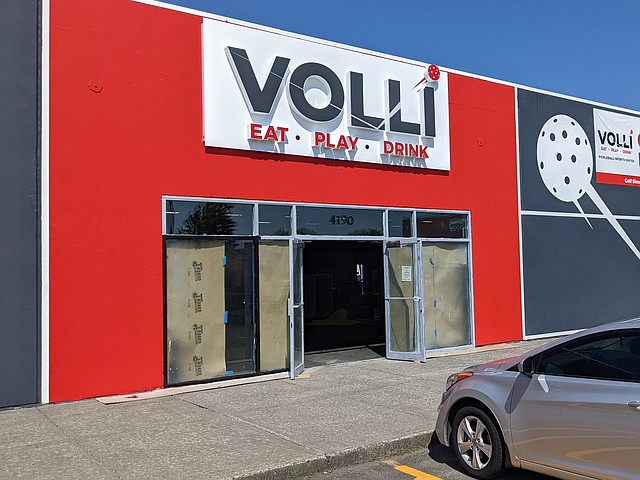 Volli has opened its indoor pickleball sports center at 4190 Cordata Pkwy. in Bellingham. An Oct. 26 post on its Facebook page announced the opening, describing Volli as a "year-round location for competitive and recreational pickleball, cornhole, darts and shuffleboard, as well as a state-of-the-art golf simulator." Volli earlier had an open house at the beginning of September. 
Estelle officially opened on Wednesday, Oct. 26 at 1147 11th St. in the Fairhaven neighborhood of Bellingham (its soft opening plans were detailed below). The French-style bistro is now open Sunday, Wednesday and Thursday 11 a.m. to 9 p.m., and Friday and Saturday 11 a.m. to 10 p.m. It's closed Monday and Tuesday.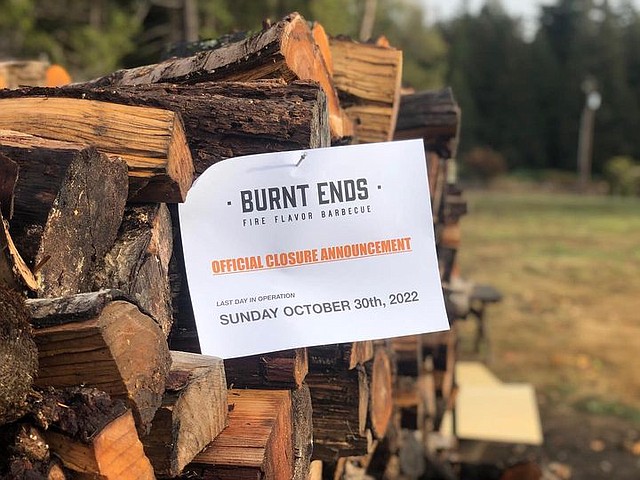 Lynden's Burnt Ends BBQ is closing after Sunday, Oct. 30. In a Facebook post, the eatery at 8082 Guide Meridian Rd. said it's faced "a continued struggle with labor shortages, product pricing and product availability. Although product has slowly become more stable, unfortunately labor has not." The restaurant said it's possible Burnt Ends may return in "a hybrid version."
Ferndale Asian Grocer has opened at 2004 Main St. in Ferndale. The store, in the heart of Ferndale's downtown, states on its window sign that it has "everything you need for Asian cuisine recipes." Several aisles and refrigerated cases are packed with specialty items, and during an Oct. 26 visit, the grocery said more was still to come. A liquor license is also pending with the state.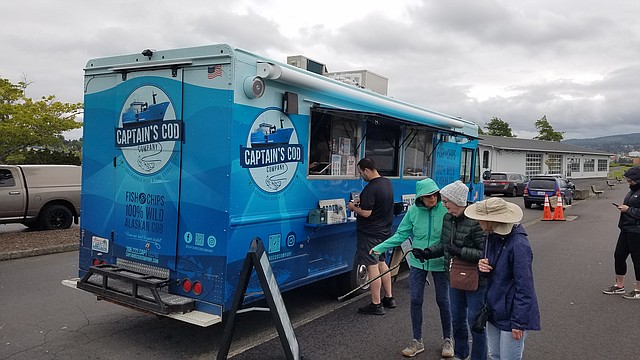 Bellingham-based Captain Cod's Company has expanded the reach of its fish & chips food trucks. As of October, the company now regularly visits Snohomish County in addition to Whatcom, Skagit and Island counties west of the Cascades. Captain Cod's Amanda Andrew said they "expect to be serving each county at least once a week." A second of the company's fisherman-family owned food trucks featuring wild Alaskan cod roams Eastern Washington.
More details on the Banter transition in Bellingham. The original cafe at 119 N. Commercial St. will close in phases, according to the company: the kitchen will close after Oct. 29 and the cafe itself, still selling "drinks/smoothies/pastries," will close after Nov. 12. The current Banter After Hours spot at 114 Prospect St. will start to pick up the morning/midday cafe menu over time with the goal "by late November/early December to be up and running with 7 days a week 8am-10pm (breakfast, coffee, lunch, happy hour, dinner and drinks)."
Seattle's DexCare announced it has purchased Womp, a Bellingham-based tech company with mobile and web-based "digital storefront" platform brands WompHealth and WompMobile. DexCare offers a software platform to health systems that matches patients to the correct provider for the specific type of care that they need. A DexCare spokesperson says Womp, founded in 2010 and with more than 20 employees, will remain based in Bellingham and the two brands will be independent subsidiaries of DexCare.
Funky's Hot Sauce Factory said it's been named 2022 Grand World Champion at the 9th annual New York City Hot Sauce Expo. In an announcement, the Bellingham company said it was crowned champion from 400 entrants and is the first company in the Pacific Northwest to receive the honor. Funky's started selling hot sauces in 2019, now has eight varieties and has asked on social media to "please be patient as we process the 100's of online orders" since getting the award.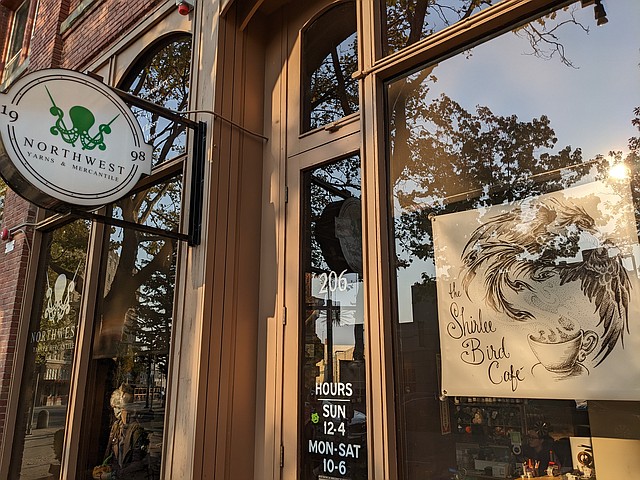 Shirlee Bird Café, Too marks its grand opening on Friday, Oct. 21 inside Northwest Yarns and Mercantile at 206 W. Magnolia St. in downtown Bellingham in the old Black Drop Coffeehouse space. The new cafe, also known as "The Nest," soft opened on Oct. 3. Proprietress Shirlee K. Jones said she "purchased the historic and gorgeous espresso machine I've admired at the Black Drop all these years" that had been refurbished by EVL Espresso. Pastries and sandwiches are also served. The original Shirlee Bird Café remains open at 1200 Harris Ave., suite 100 in the Fairhaven neighborhood.
Mateo's Mexican Restaurant has opened at 31439 State Route 20 in Lyman. The restaurant and bar had its soft opening on Sept. 23, according to its Instagram and Facebook posts, and serves breakfast, lunch and dinner.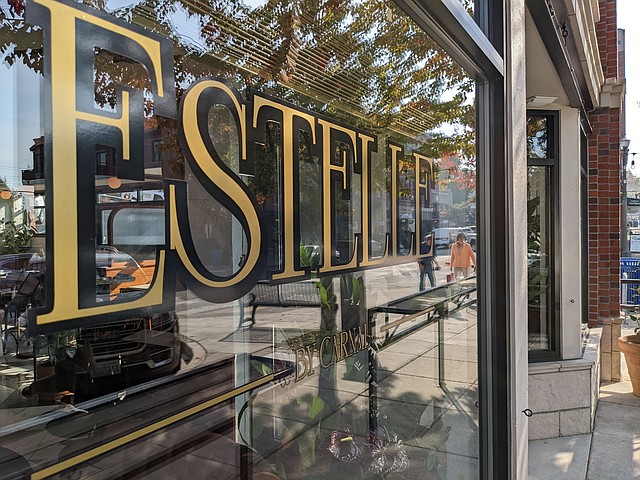 Estelle expects to soft open Thursday, Oct. 20 in Bellingham's Fairhaven neighborhood at 1147 11th St., the site of the earlier Swim Club. Co-owner Skip Williamson hopes the restaurant, a sibling of Carnal and Accomplice, will be in full operation by the weekend with "an opening menu; it won't be the full offering." As to what diners can expect? "It's just the traditional French bistro with our spin on it," Williamson said. 
The nursery and gardening store Babygreens is moving its Bellingham store from 1201 Cornwall Ave., suite 103 downtown to 915 Harris Ave. in Fairhaven. In an Instagram post, the shop said it'll be in the new space "in a few quick weeks" with "double the space, many more curated shop goods, lots more ceramics, more workshops, and of course lots more plants." The downtown store will stay open during the transition. The Fairhaven address is the former long-term home of the gallery Renaissance Celebration.
Banter Hospitality will be leaving the original Banter location at 119 N. Commercial St. in downtown Bellingham, according to an Instagram post. The reason: "The building owners…have decided to turn it into an office space, and we are getting the [boot emoji]." The company said between now and the end of November, the cafe will transition to Banter's After Hours address at 114 Prospect St. Banter says it will also focus on its new Fairhaven neighborhood spot at 1307 11th St., now open weekends for breakfast and brunch from 9 a.m. to 2 p.m. according to Banter's website.
Sahara Pizza has opened at 8115 Birch Bay Square, suite 121 in Blaine. The restaurant, part of a chain that has 18 storefronts and two catering locations, wrote on Facebook that it had an "amazing response" to its soft opening, but it's "still very understaffed and we appreciate your continued patience."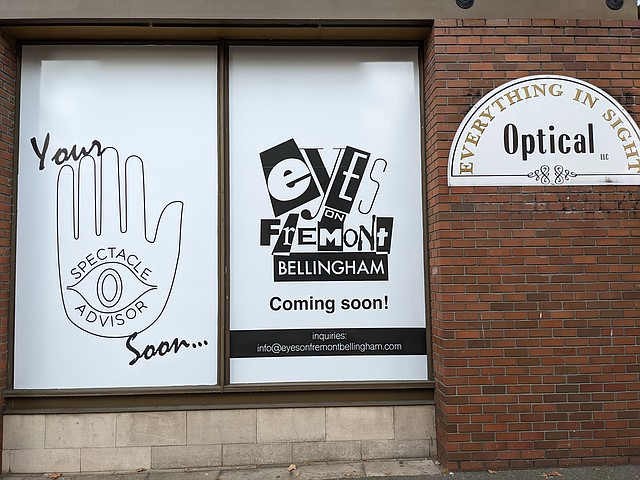 Eyes on Fremont Bellingham expects to open on Oct. 31 at 1303 Cornwall Ave. in downtown Bellingham. Eyes on Fremont, an independent eyewear store long a staple of Seattle's Fremont neighborhood, is taking over Everything in Sight Optical for its second location. New owner Nate Ogura said Everything in Sight's owners were retiring and "the space is incredible." The store will feature "really good value eyewear" and eye exams will still be available. As to the opening date, there's history: "The original Seattle location's first day was Halloween of 1996."
Structures Brewing appears closer to opening its new location at 601 W. Holly St. in Bellingham's Old Town. The Washington State Liquor and Cannabis Board indicated it notified local government agencies of a new license application for the property on Oct. 11. Structures hasn't publicly commented on its opening plans for the former Chuckanut Brewery North Nut spot. But a Port of Bellingham document cited earlier by Brandon Fralic in his CDN Drink Cascadia column said Structures' new Holly Street site will have a restaurant able to seat up to 200 patrons and that brewing will continue at the existing 1420 N. State St. address.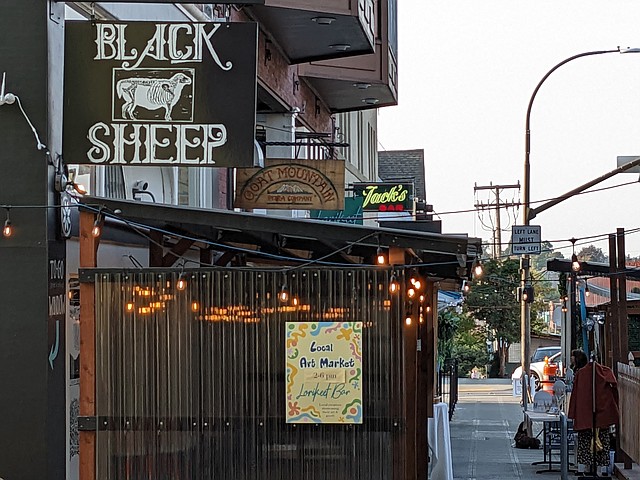 Goat Mountain is on track for a first week of November return to Bellingham after a nearly four-year hiatus. The restaurant, known for its pizza, will be nestled between the co-owned Black Sheep and Lorikeet Bar at 215 W. Holly St. downtown — where Bar 542 had been located. Jessica Bylin, Black Sheep's art and marketing director, said that "unlike Black Sheep and Lorikeet, Goat Mountain will not be strictly a bar and will be allowing minors." Plus, she said, there will be a variety of other food menu items beyond pizza "as well as a new focus on gin behind the bar." Opening details will be on Goat Mountain's Instagram page.
Freshens Fresh Food Studio is back at Western Washington University after an extended closure that began during pandemic-challenged 2020. The Front (which probably knows Western's food better than anyone) reports Freshens reopened in Carver Gym on High Street in Bellingham for the fall quarter, but is still absent from another former space in the rec center.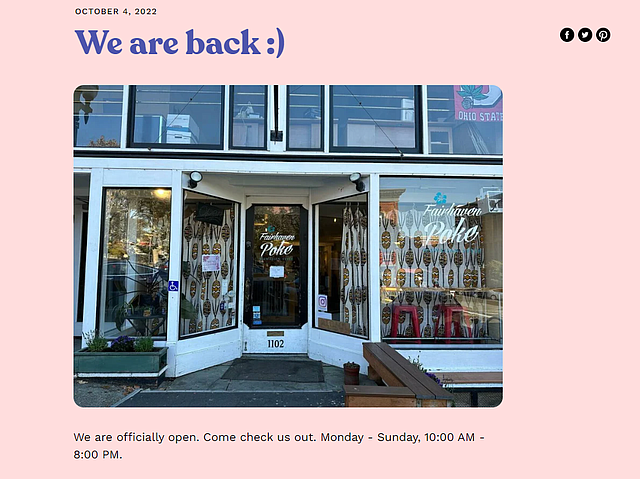 Fairhaven Poke has reopened in Bellingham's Fairhaven neighborhood. Before it closed on Sept. 6, the restaurant's original owners revealed the shuttering at 1102 Harris Ave. would be temporary. At the start of October, it opened again. New owner Diana Douglas, who had been Fairhaven Poke's manager for six years, described the occasion on Instagram as a "re re-opening."
Fujisan Sushi at 1216 Harris Ave. in Bellingham is scheduled to open its doors again on Tuesday, Oct. 18. Fujisan temporarily closed on Sept. 19 for what the eatery's website described as a month-long "family vacation" break. 
Lynden-based Bostec Inc. has changed hands. The company — which focuses on drug testing administration, supplies and training — was acquired Oct. 1 by its former manager Brenda Calvert. A news release said Bostec, founded in 1994 by Rich and Linda Bosman, "primarily helps companies with commercial truck drivers that need to undergo random drug tests" to comply with federal regulations.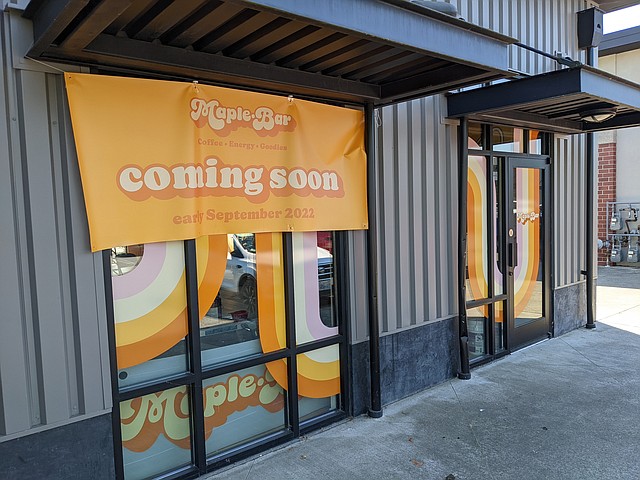 Maple Bar has its soft opening at 4252 Cordata Parkway in Bellingham near Whatcom Community College on Wednesday, Oct. 5. Promising "start-your-day drinks, classic goodies and fresh fun merchandise," the coffee shop said its soft opening will have a smaller menu and shorter hours until a grand opening that's expected around Oct. 21. 
Fairhaven neighborhood staple Iron Rooster Bakery has reopened after a planned month off. The 5-year-old European-style pastry and espresso shop at 1208 10th St. in Bellingham closed on Sept. 4 for a vacation break and returned Sept. 30.
For Places & Things: September 2022, click here.
This column was updated at 6:18 p.m. Oct. 18, 2022, to clarify who refurbished the espresso machine at Shirlee Bird Café, Too. Cascadia Daily News regrets the error.