Uncorked
Seeing red: Nebbiolo is like sipping autumn from a glass
Wines of the times
October 1, 2022 at 5:00 a.m.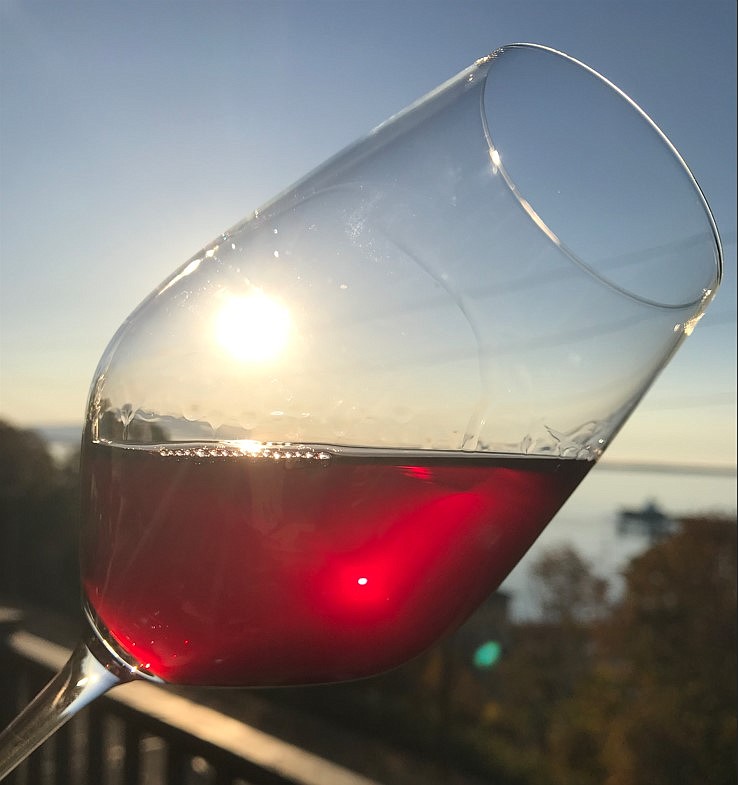 ---
---
I love this time of year and it has nothing to do with cozy sweaters, football or pumpkin spice. To me, September is a time when the frenzied antics of summer can be put to rest for another year, kids go back to school and I start to transition into more red wine.
When I was in the wine business, September also meant attending a lot of industry tastings as wholesalers began to get ready for the big sales of O/N/D (October, November and December).
While these events were something I looked forward to, they could be a tad bit overwhelming — there were literally 100 wines to try. Needless to say, there was no way in hell I could try them all and still be standing at the end.
Yes, spitting was an option but I was an embarrassingly bad spitter and got tired of the thread of an incomplete spit dangling from my lower lip. (Or better yet, spitting into a bucket and getting pinged in the eye by spit wine.)
I learned to embrace my lack of talent by actually tasting the wines. This, however, had the potential to go sideways and I realized I needed to have a game plan in order to avoid making an ass of myself. During my rookie year of being in the wine biz, my liver and I were like a sponge and I soaked up as much wine knowledge as I could.
By the time another September rolled around and I was no longer a rookie, I learned how to make the most of all those industry tastings by heading straight for the good stuff.
At one tasting, in particular, my new strategy paid off in spades. It was being held at a very swanky private club on the shores of Lake Erie with Italian winemakers and shakers flying in specifically for the event. It goes without saying that at a tasting of this caliber, no bad wines were being poured — I just didn't feel the need to revisit chianti or pinot grigio.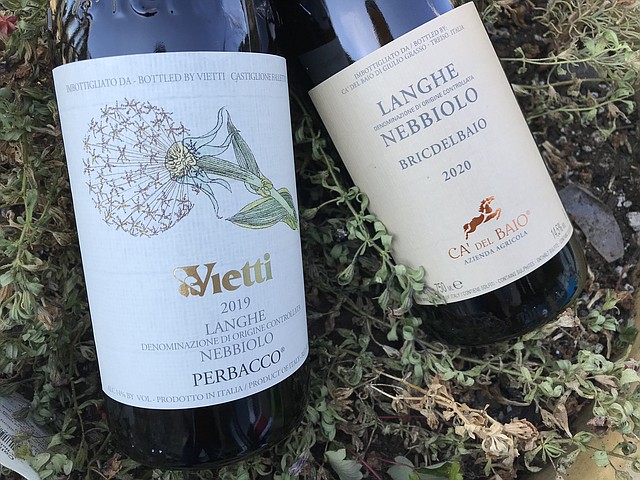 As soon as I was handed a tasting glass and tasting sheet, I quickly made my way to the wines of Piedmont — namely, Barbaresco. Barbaresco is an appellation in Piedmont and is produced from Italy's greatest indigenous grape variety, Nebbiolo. Barbaresco is also one of Italy's most famous red wines which, in the wine world, translates to expensive.
Luckily for me, I discovered it wasn't necessarily Barbaresco that I loved, it was Nebbiolo, and the Piedmont region of Italy is ripe with more affordable options.
Wine made from Nebbiolo is the ideal red for this time of year for several reasons: the color is cranberry-red like autumn leaves; the wine smells like sun-baked grass that is littered with crunchy leaves and drying blackberries after months of no rain; and the complex layers of dried herbs, licorice, cranberries and sweet tobacco make Nebbiolo the perfect match for the fall food I've been craving — slow-braised meats, tomatoey pasta dishes and greasy, cheesy pizza.
My choice of where to purchase bottles of Nebbiolo is easy — Seifert & Jones Wine Merchants, which is located in downtown Bellingham at 19 Prospect St. Co-owner Ted Seifert, whom I'm pretty sure can spit like a llama, is a wine aficionado, so I was guaranteed perfect specimens for the purpose of this column.
The two wines I thoroughly enjoyed were the 2020 Ca Del Baio Bricdelbaio Langhe Nebbiolo (S&J's Wine of the Week, $17.99) and the 2019 Vietti Langhe Nebbiolo Perbacco ($28.99). Both are classic examples of how charming Nebbiolo can be with the warm and inviting aromas of freshly baked cherry pie and flavors of dried cranberries and anise.
It was like sipping autumn from a glass, and you'd be a fool to spit one drop of either.
Katie Bechkowiak owned Vinostrology wine bar in downtown Bellingham from 2013–19. If you have wine suggestions for this monthly column, contact vinostrology@gmail.com.