Football
Lynden holds off Sehome to stay undefeated
'Lean on Lane game' as Heeringa collects two touchdowns, game-sealing interception
October 1, 2022 at 1:08 a.m.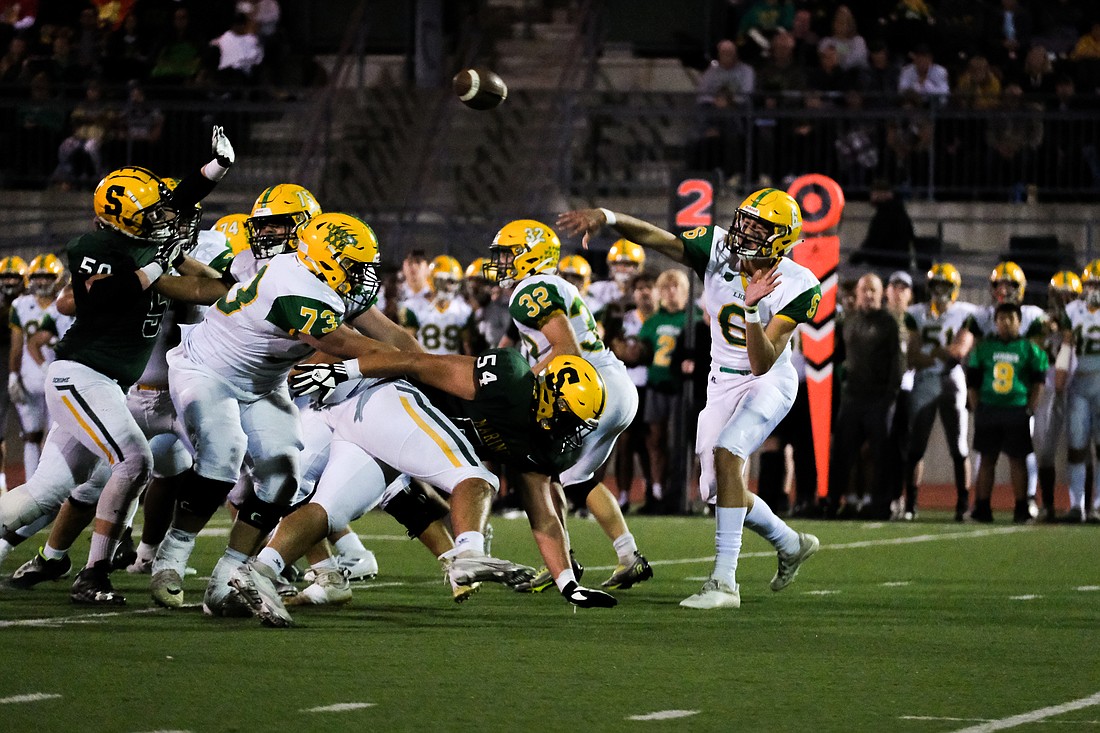 ---
---
It may not have come easy, but the Lynden Lions are still undefeated.
Surviving a desperate last-minute comeback attempt by the hosting Sehome Mariners, Lynden won 21-19 in a game that head coach Blake VanDalen said was rife with errors by the victorious Lions.
"I didn't expect us to make as many mistakes as we made," VanDalen said. "But that's no disrespect. Sehome made us earn every yard. They made us earn every point."
The win keeps Lynden atop the 2A Northwest Conference standings at a perfect 5-0 overall and 3-0 league record.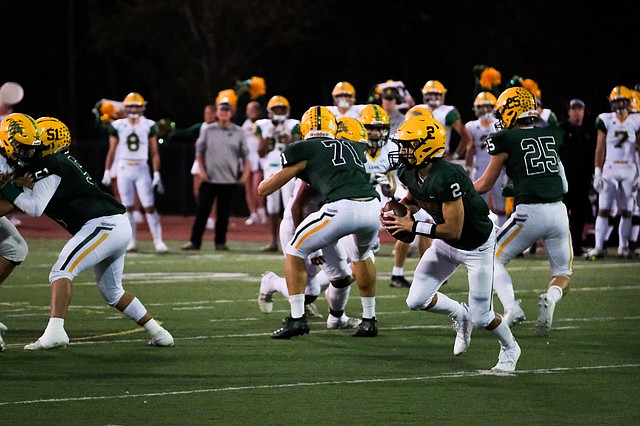 Sehome dropped to 3-2 overall (1-2 NWC) after forfeiting a Sept. 16 game against Sedro-Woolley following a "serious, confirmed" hazing incident. No Sehome players have lost playing time outside of the single forfeited game, recorded as a 1-0 loss on the school's website.
VanDalen said the Mariners played like they could not afford another loss. 
"As a head coach, you fear a team coming in with their backs against the wall," VanDalen said. "They already have that one loss, they can't have a second, and they played like it, and that's on us to match that intensity, and I think we did."
The Lions fell into an early 6-0 deficit in the first quarter after turning the ball over on downs at their own 38-yard line, then allowing Sehome's freshman quarterback Nolan Wright to score on a 5-yard run.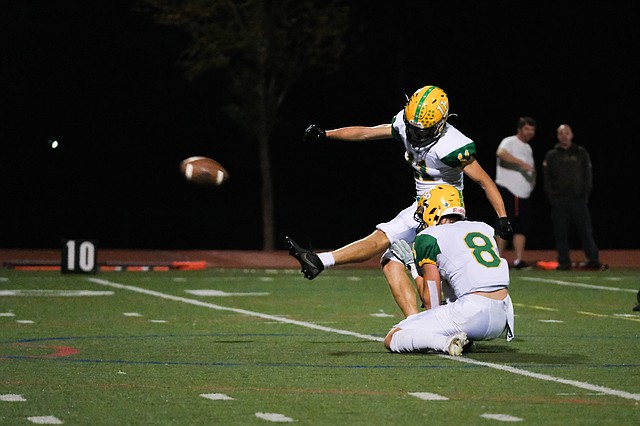 The rushing tandem of Wright and Sehome's senior running back Tommy Funk worked early, but a missed two-point conversion attempt left the score at 6-0. The decision to go for two on the Mariners' opening touchdown would prove costly. 
Lynden responded with a 45-yard strike by sophomore quarterback Brant Heppner, whose 6-foot-6 frame finished off the drive with a 5-yard rushing touchdown. The Lions kept it simple with an extra point and led 7-6 at the end of the first half. 
The Lions extended their lead in the second half with a rushing touchdown by running back Lane Heeringa, giving the senior his first of two touchdowns on the night. Lynden's point-after attempt went through, putting them up by eight.
"Lane [Heeringa], when we needed something, he gets it done for us," VanDalen said. "Tonight was a 'lean on Lane' kind of a night, and he stepped up."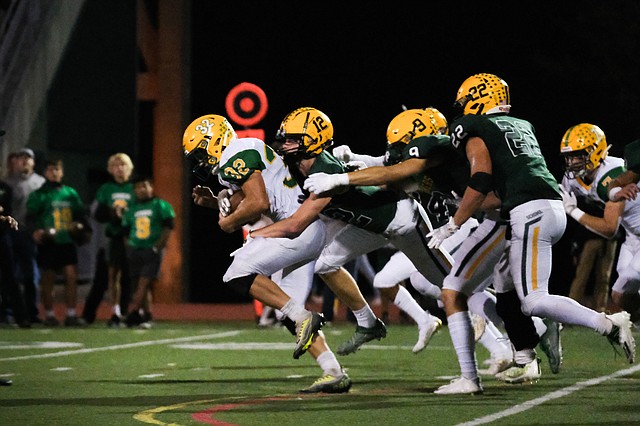 Heeringa sealed the game for Lynden with a fourth-quarter interception of Wright. The freshman passer hung a ball over the middle of the field with just four minutes remaining in the game, and Heeringa plucked it out of the air with ease.
Lynden, still "leaning on Lane," handed the ball off to their senior rusher for another touchdown with just minutes remaining in the game. Heeringa seemed to have single-handedly iced the game.
The Mariners' lightning-quick Andre Watson scored on an electrifying punt return touchdown, then snagged a late touchdown catch to bring the game to 21-19 with just seconds remaining. Lynden recovered the onside kick attempt to hold on for their fifth win. 
Lynden will face Archbishop Murphy at home on Oct. 7 at 7 p.m. Sehome travels to Anacortes for an Oct. 7 game that also has a 7 p.m. kickoff.