Prep
Whatcom County teams have big shoes to fill this winter
Three teams look to defend state titles while others look to make a leap
November 30, 2022 at 5:05 a.m.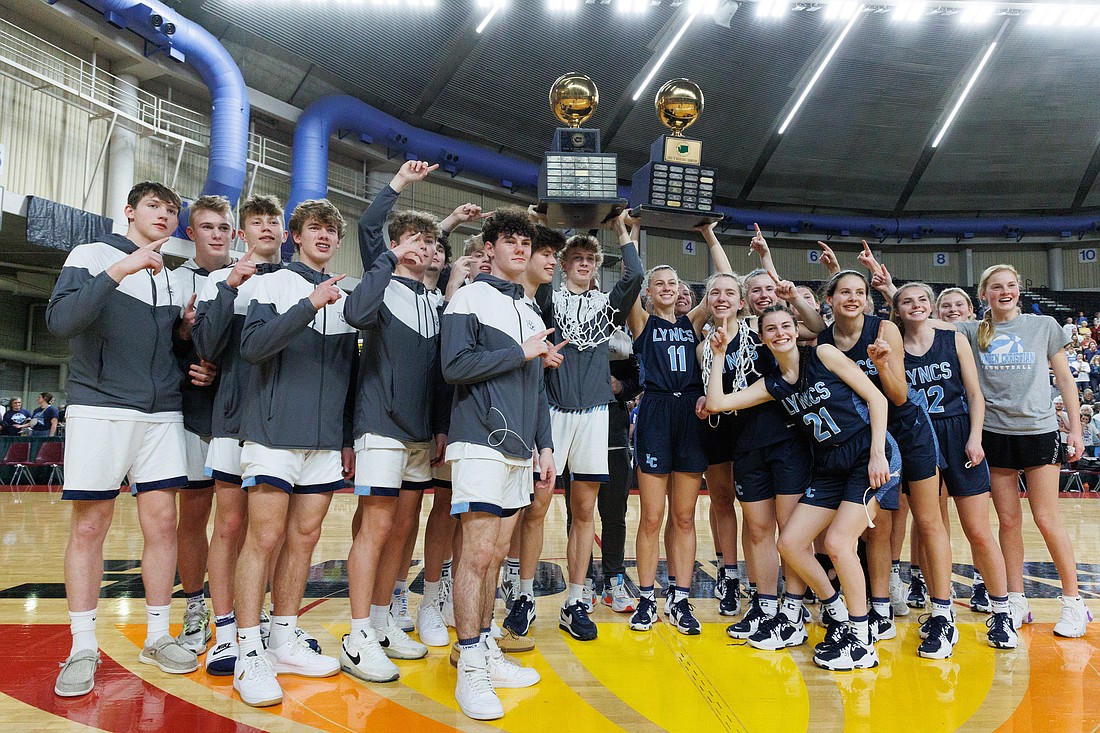 ---
---
The 2021–22 winter sports season was a remarkable success for schools across Whatcom County. 
Prep teams are coming off a year in which basketball teams claimed three state titles, 18 wrestlers placed in the top eight at the Mat Classic XXXIII, four swimmers made it into the A finals at state meets and four bowlers competed at state. 
With last year's seniors graduated, it's up to previous underclassmen to step up and try to recreate the eminence of a year ago. Each school is well-situated to do so. 
Here's what to expect from teams trying to defend their state titles, and those who are on the hunt to reach that pinnacle this season.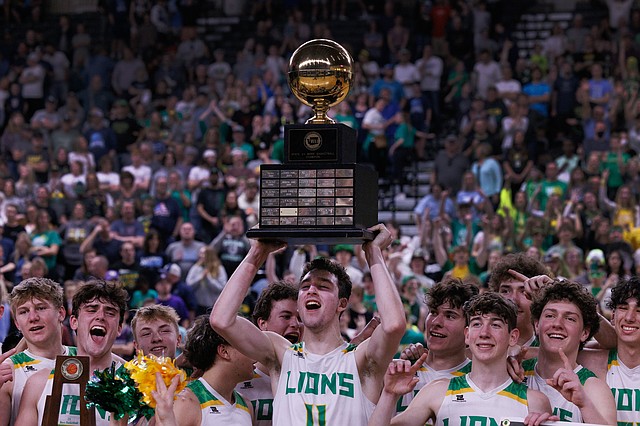 Boys basketball
Lynden (2A) and Lynden Christian (1A) each claimed state championships last season. Both teams lost some key pieces, as expected, but retained some dynamic talent that could prime them for another run.
LC lost four of its five starters, but the Lyncs benefitted from having a deep roster last season on their way to the crown. Senior guard Tyler Sipma is a ball-dominant floor general, shot-creator and LC's lone returning starter. Look for senior sharpshooter Griffin Dykstra and athletic junior big man Jeremiah Wright to be among the Lyncs' leaders.
Lynden retained two of its five starters in senior guard Coston Parcher and junior forward Anthony Canales — both key pieces to the Lions' run last year. Senior forwards Kobe Baar and Trey Smiley will likely step into larger roles, while sophomore post Brant Heppner provides a nice size advantage down low with his 6-foot-5 frame.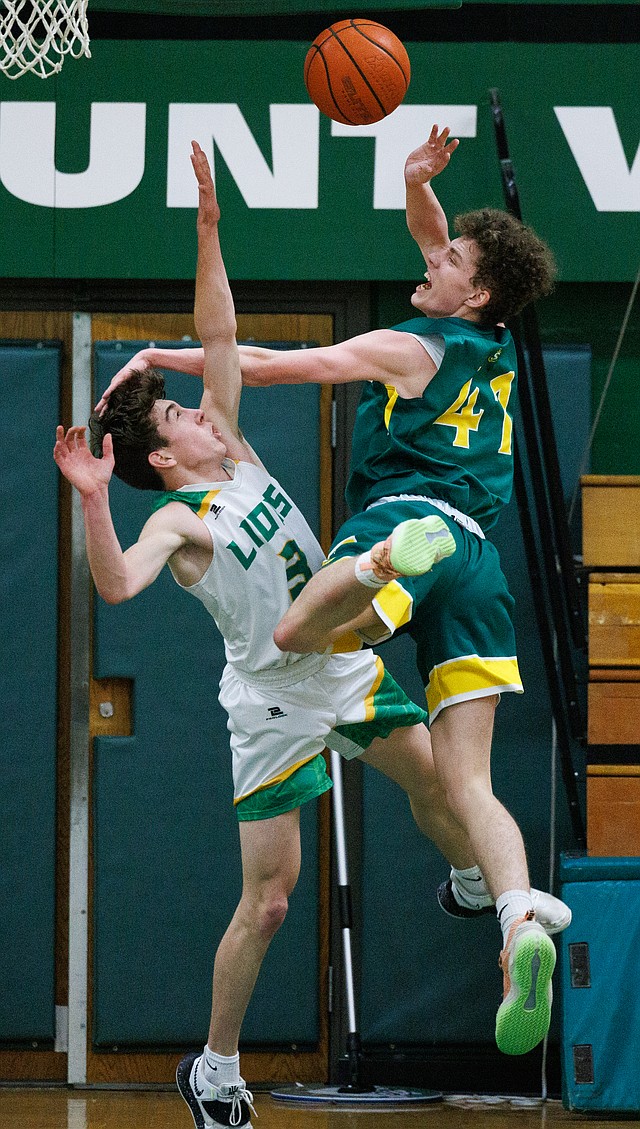 Sehome came oh-so-close to sniffing a state championship last season, falling to Lynden in the 2A quarterfinals. The Mariners lost only one starter and will be out for vengeance, led by seniors Mathew Storms, Dane Dominguez, Grey Garrison and Grant Kepley. They will be brought along by legendary Western Washington University men's basketball coach Brad Jackson in his first year with the program.
Watch out for Blaine, too. The Borderites lost in the opening round of the 1A state tournament a year ago but should be feisty once again with senior guard Carson Lehnert returning.
Girls basketball
Lynden Christian sits on the throne heading into the 2022–23 season, but the Lyncs aren't the only local squad to reach a state championship game this year. Nooksack Valley lost to LC 57-56 in the 2022 1A state title game, and the Pioneers' primary contributors are back.
LC's best player is gone, but the team had a deep bench of underclassmen last season. Expect to see a lot of points from sophomore guard Grace Hintz, who is set to take over this year. Returning seniors Demi Dykstra, Daisy Poag and Reganne Arnold are impact players who port over last year's stability to the new season.
"I think our team speed will be our strength this year, and quickness," said Brady Bomber, who is entering his eighth year as LC's coach. "A lot of soccer players are playing and we have some good athletes running around. We're hoping our defense can also be our strength."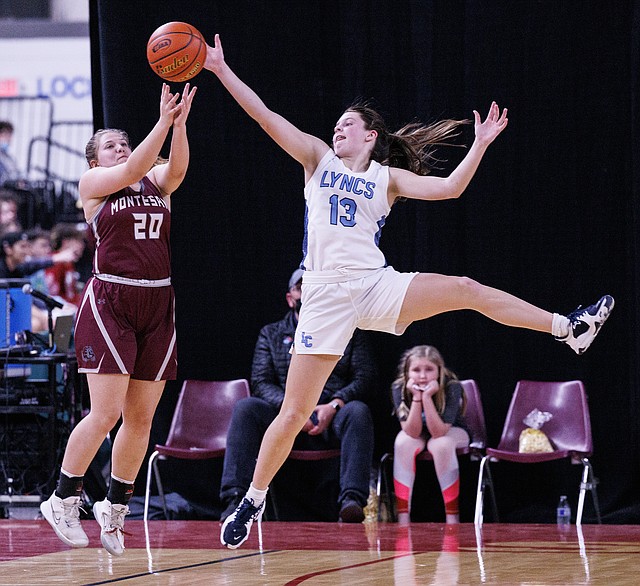 NV lost a lot of its bench depth to graduation, but the Pioneers retained arguably their three best players. Junior guard Devin Coppinger might be the top player in the 1A classification after an incredible campaign a year ago. She is as close to unguardable as it gets in high school hoops. A bruiser of a guard in Lainey Kimball and a sharpshooter in Hallie Kamphouse make for a solid three returning starters for NV.
Lynden was a young team last season — losing just one senior — and will look to improve upon a first-round state exit this year. The starting backcourt of Adia Newcomb and Haylee Koetje is intact, but the Lions need to find some size down low to join senior Chloe Wittenberg in the post.
Boys wrestling
Mount Baker, Ferndale and Blaine turned in the best postseason performances in the 2021–22 season, and each team has a chance to send multiple wrestlers back to state.
Three of the Mountaineers' state placers last season are returning: Jorey Johnson, Daniel Washburn and Elijah Washburn. Conveniently, those three were also the team's best finishers — each taking second place in their respective weight classes. Wrestlers Vance Lawrence, Dylan Moa and Wyatt Freeman all competed at state in 2022 but did not place.
Mount Baker took fourth place in the 1A classification as a team. Ron Lepper, now in his 26th season as the Mountaineers' coach, said the experience many of his players gained at state last year will be a strength of the team entering this campaign.
Ferndale has three returning state placers in seniors Adrian Finsrud, Andrew Finsrud and Sam Brulotte. Brulotte was the highest finisher of the group, nabbing sixth place in the 220-pound weight class a year ago.
Blaine is returning Cael Button, who took third in the 126-pound weight class last season.
Girls wrestling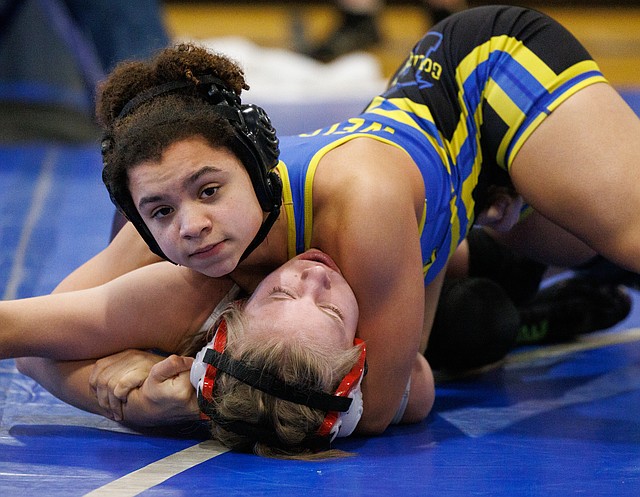 Ferndale senior Malia Welch has her eyes on a state title after taking fourth in the 115-pound weight class last season. Welch will be out to improve upon that finish this year.
Bellingham United junior Issabella Phillips took third in the 190-pound weight class and has a good shot to make it back to that point and further. Blaine senior Genesis Vazquez also took eighth at state last season in the 110-pound weight class.
Boys swim and dive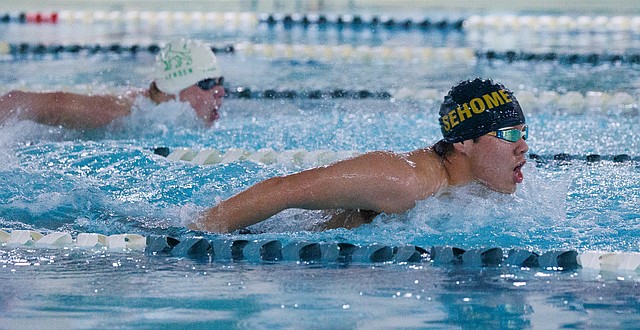 Sehome, Squalicum and Bellingham are primed for another productive year after each team placed in the top 20 at the 2A state meet last season.
Squalicum's Mathia Synott took fifth in the 50-yard freestyle and sixth in the 100-yard breaststroke. Bellingham had three divers in the top 16 finishers. Sehome's Jackson Legan placed fourth in the 1-meter dive and is back for another go as a junior.
Girls bowling
Meridian returns a state placer in senior Emma Hill, who took 43rd at the 1A/2A event last season. Junior Haylee Ochoa returns for Ferndale after finishing 71st at the 3A event in 2022. 
Each team will hope to have underclassmen from a year ago step up and make it to state.