Breaking News
Lanes reopen on southbound I-5 near Lake Samish after semi rollover
Backups stretched for several miles in both directions
November 30, 2022 at 9:08 a.m.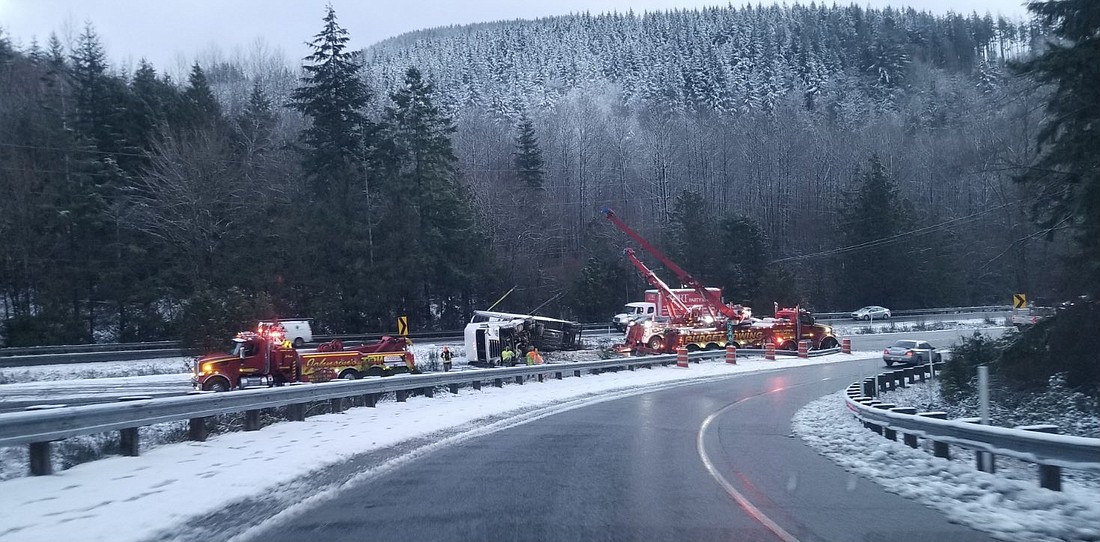 ---
---
All southbound lanes have reopened on Interstate 5 at North Lake Samish Drive near milepost 246 after being closed due to a semi-truck rollover collision early Wednesday morning.
Southbound traffic is being diverted at the off-ramp to North Lake Samish Drive and rejoining the freeway at the nearby on-ramp, according to the Washington State Department of Transportation.
Tow trucks arrived around 8 a.m. to move the semi, and the left lane of northbound I-5 was also closed to help aid towing efforts. Backups stretched for several miles in both directions.