Business Matters
Osprey Hill Farm factors seasonality into expansion
Pasture-raised and organic, this farm is growing
November 30, 2022 at 4:50 a.m.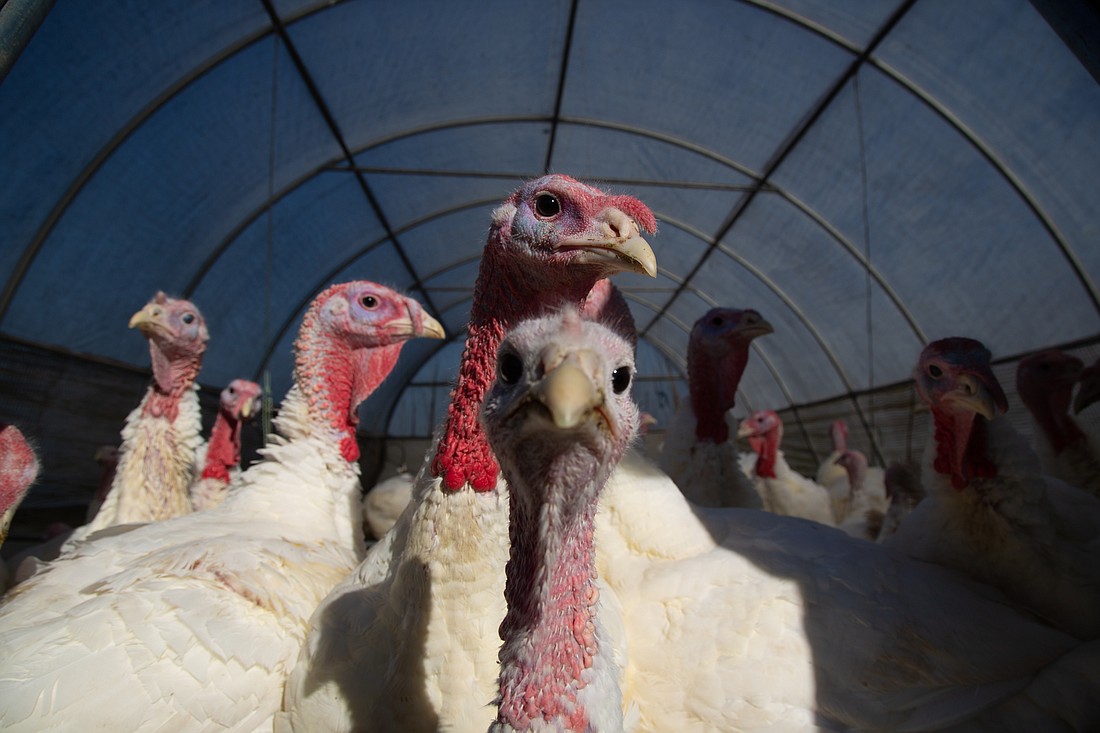 ---
---
A new 55 acres. You might think once Thanksgiving is done, the poultry producers at Osprey Hill could relax. But taking a breather has less to do with the calendar than the weather.
"The first killing frost is a celebratory day," said Anna Martin, owner and business manager of Osprey Hill Farm in Acme. Until then, Anna and husband Geoff — both first-generation farmers — are dealing with strong holiday demand for pasture-raised turkeys and other birds, keeping broccoli and other produce alive and winterizing in preparation for, well, now.
Driving to the family-owned farm on a crisp November day is picturesque. Osprey Hill sits in a broad, shallow valley near the southern edge of Acme in Whatcom County with a nearby view of the Twin Sisters. Osprey Hill's website promises food that's "organically grown, sustainably harvested," and it looks it.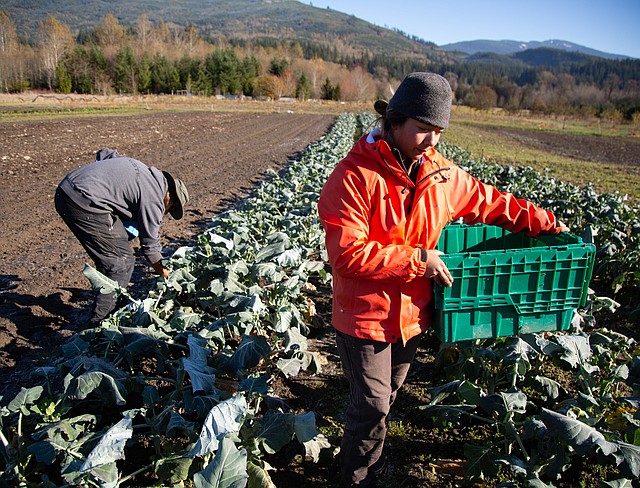 But don't let the cute farm picture books of childhood mislead you: It is a business. 
Martin said the farm employs between two and 15 people depending on the season. In the past year, staff has worked with about 400 laying hens, 20 sheep, 150 turkeys, 150 ducks and more than 10,000 "meat chickens," as well as various kinds of vegetables and herbs. Osprey Hill products are at retailers including the Community Food Co-op and Joe's Garden in Bellingham, Rome Grocery on Mount Baker Highway, plus the Bellingham Farmers Market and online. 
"I use the year 2004 as our first year in business since most of the time prior to that was dominated by expensive learning curves and that's the year we landed in our permanent home," said Martin, referring to the 15 acres on which the original farm sits. 
Neither she nor Geoff planned to become farmers — at Seattle Pacific University, she studied human nutrition and Geoff was a pre-med student. But after doing research into the effects of pesticides and herbicides in food production and looking into organics, she said they were compelled to take action. Gardening together in 1997 led to a rented acre of farmland in Skagit Valley and finally buying their farm in Whatcom County.
"We were young, idealistic and had no experience in agriculture or business," Martin said. "But we had passion and endurance." 
Martin credits "the generosity of some of the veteran farmers in the area including Samish Bay Cheese, Cloud Mountain, Sunseed and Cedarville" to help address the learning curve.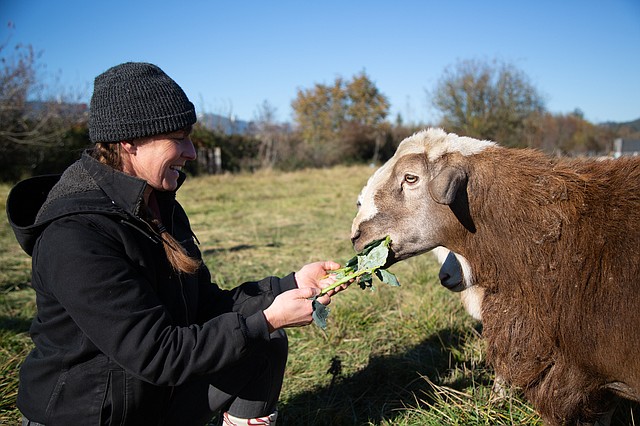 One business decision made early on, Martin said, was swearing off loans to spur growth. "Farming is risky by nature, so why be under the gun of a loan while having very little control over our outcomes? By becoming laser-focused on budgeting and growth goals, we started gaining some financial ground," she said. 
Still, seasonality was an obstacle to paying themselves regularly. That led to another key decision. 
"We decided to invest in raising meat birds since the product could be stored in the freezer for year-round sales," Martin said, "And this proved to be a key strategy in keeping us at the farm full-time and not needing to supplement our income with outside work."
Growth continued. In 2014, the Martins opened Osprey Hill Butchery which she said made Osprey Hill at the time "the only farm in the region (maybe even in the state) to operate a state-licensed butchering unit." 
Described on its website as a processing facility that specializes in "broiler, turkey and rabbit," Martin said having the farm and butchery allows them "to rotate people in and out of both operations if we're really in a pinch" to keep everything running. 
The next step in Osprey Hill's growth lies in an additional 55 acres Martin said they purchased in 2020 from the Whatcom Land Trust. It's close by — just one parcel between it and the original farm — and she said they've been "getting basic infrastructure in place while also transitioning our pastured poultry over to the new land."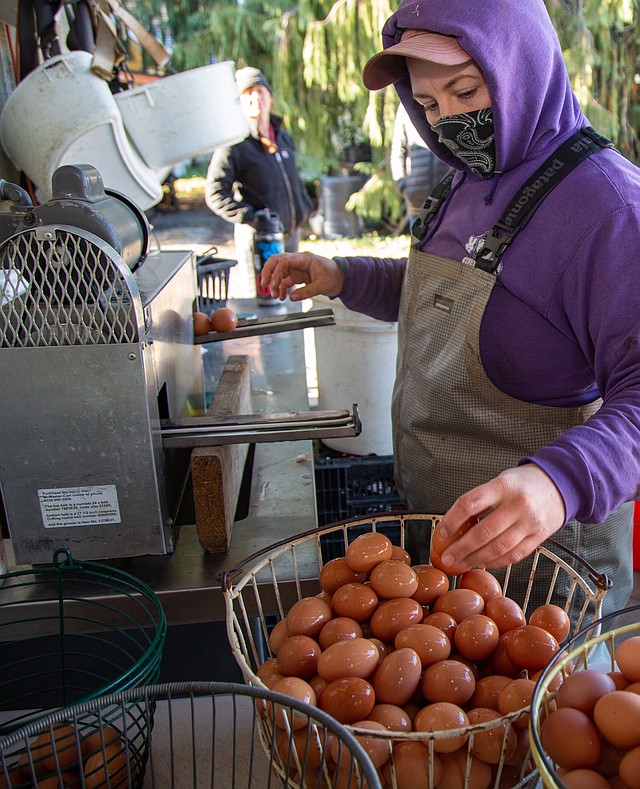 While all the meat birds, including turkeys, are now there, plans include moving the butchery business to the new property. Egg-laying hens remain on the original farmstead, but Martin said they're converting those 15 acres into black and blue elderberry production. 
"We're currently doing some R&D into value-added elderberry products for both culinary and medicinal use," she said. "With this expansion of elderberry products, we plan to be able to keep more staff year-round." 
And the future? 
"We always try to keep a bunch of different paths open because food is just as trendy as music or fashion," Martin said." We're always looking at about five different options in terms of the future, where we are now and where we might go."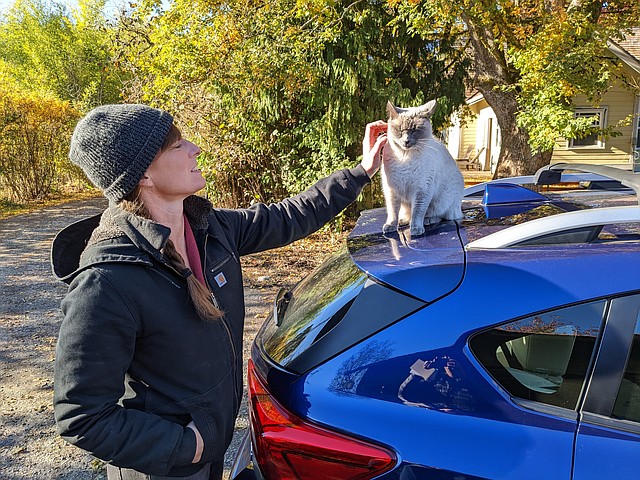 Places & things
Youngstock's has reopened in Bellingham's Sunnyland neighborhood as a Christmas tree pop-up. The produce stand at 2237 James St. ended regular hours in late June but promised to return seasonally after its owners' retirement. 
(For the latest Places & Things, check here throughout the week.)
Frank Catalano's column appears Wednesdays. Email: frankcatalano@cascadiadaily.com; Twitter @FrankCatalano.