Guest commentaries
Mayor: City 'working diligently' to hire police, dispatchers
Shortages are recruiting challenge, not budget problem
November 30, 2022 at 5:10 a.m.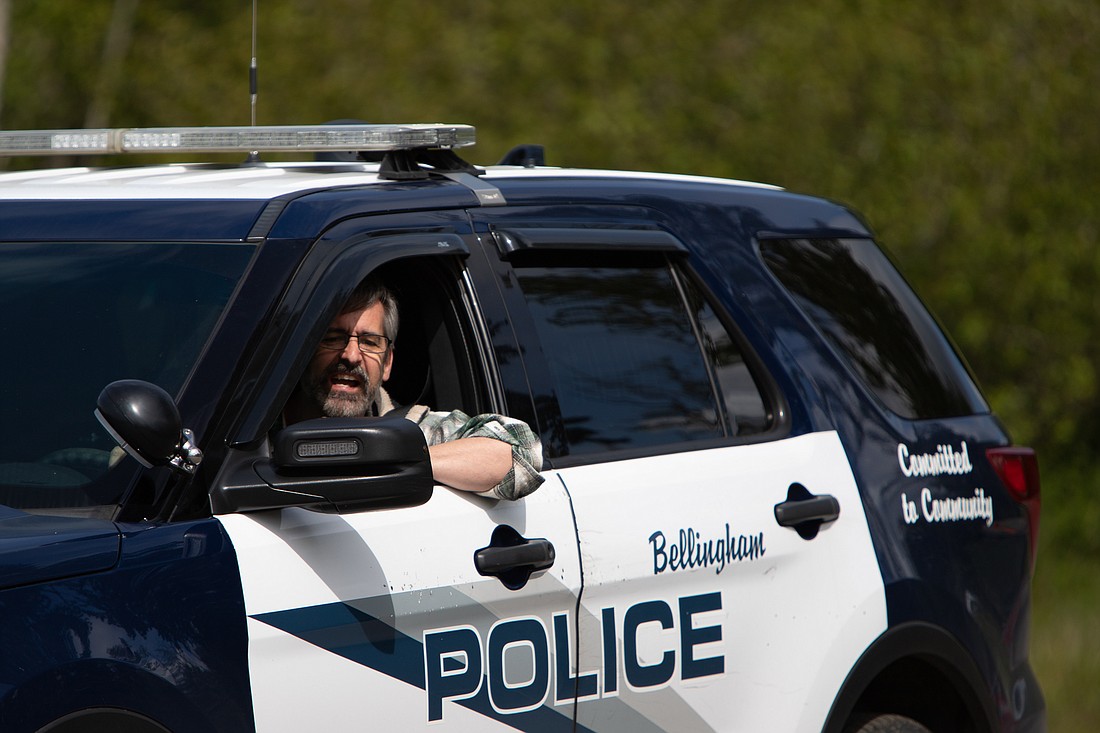 ---
---
Like so many organizations in our region and across the country, the city of Bellingham is experiencing staffing shortages. While this has affected various city services throughout this year, staffing shortages in law enforcement have been cause for community discussion and concern. 
I'm thankful to this publication for the opportunity to expand on these challenges and elaborate on solutions we are actively pursuing. I assure you that we are working diligently to address these and related concerns and making meaningful progress.
As we complete the city's biennial budget for 2023-2024, there have been claims that the budget I proposed — and a majority of the Council has supported — does not provide for a sufficient number of new police officers, and thus fails to demonstrate necessary commitments to our police force. Missing from these claims is the fact that the problems we are trying to solve are not budget problems.
Staffing challenges, not budget problems
Our law enforcement challenges are not related to the budget, they are related to staffing. Adding more funded positions isn't the solution. We have more than adequate funding and positions allocated for the police force. We currently have more vacancies than we can fill immediately, with more officers eligible for retirement in 2023. 
We are actively engaged in strategies to improve retention of existing officers, recruit new personnel and staff backup as fast as we can. As we succeed in recruiting and get close to our budgeted authority, I, along with our Police Chief, will come before the City Council and ask to supplement the budget so that we can add even more. 
How you can help
We have especially critical needs for police officers and law enforcement dispatchers. For those who might know interested people, please help us spread the word that the city is hiring for these positions and many others.
Joining the city as an officer or dispatcher means being a part of a team of highly trained, capable, compassionate professionals whose commitment to community shines every day. We offer competitive salaries and benefits and the opportunity to contribute meaningfully to the health and safety of our community.
Vacancies in these positions and many others are posted at cob.org/jobs, with new positions posted regularly. 
Addressing public safety needs
While we address law enforcement staffing shortages, we have prioritized responses to 911 calls so that threats to public safety and crime investigations are the first priority. You have seen us respond in force when there is an immediate risk to public safety and you will see this continue.
We have added online tools to accept nonemergency reports so that property and other nonviolent crimes are addressed. Responses to property crimes may take longer than in the past, and we hear your concerns about this. While property crimes are impactful to community members, however, higher priority public safety calls must draw our limited resources first.
Legislative changes, an inadequate jail, court backlogs and other factors also contribute to law enforcement challenges and community concerns about safety. These circumstances create the broader context in which the city's law enforcement system works and underscore the need to establish a fully coherent criminal justice system with sufficient resources to both address accountability for those who violate the law and services for those in need. 
This requires sufficient numbers of police officers who can arrest when warranted, a humane jail that can book people and adequate facilities to address addictions and mental health needs for those convicted with conditions imposed as a term of sentence. We are committed to and actively working to address these needs. 
Strategies for improvement
Some of the many steps we are pursuing include: 
•    Targeted, effective, employee recruiting and retention strategies to support our law enforcement staffing.
•    Filling vacancies, funding new positions and committing to funding more when those are filled. 
•    Supplementing law enforcement services with: new community service officers; downtown safety ambassadors and downtown security patrols; litter, graffiti and junk-vehicle removal programs; and other initiatives that allow police personnel to focus on law enforcement.
•    Collaborating with partners on unique approaches to address complex problems in certain locations.
•    Alternative response systems to help people in need; services that provide appropriate aid to people experiencing extreme poverty, substance abuse issues, mental health crises and other special needs.
•    Active efforts to reduce incarceration, identify reforms and other strategies to reduce the jail population.
•    Advocating for and participating in plans for a modern jail with robust rehabilitative services.
We are actively working our way through the complex issues of these times and making steady progress. 
Throughout our organization, dedicated and talented employees are delivering quality public services and stepping up every day to address the challenges and opportunities of our growing community. Together with our active, engaged residents, I remain fully committed to doing the important work of building a sustainable, equitable and thriving city.
Seth Fleetwood is Mayor of Bellingham; mayorsoffice@cob.org; 360-778-8100.