Recreation
Camaraderie on the rink
Bellingham Figure Skating Club busts sport stereotypes
November 30, 2022 at 5:55 a.m.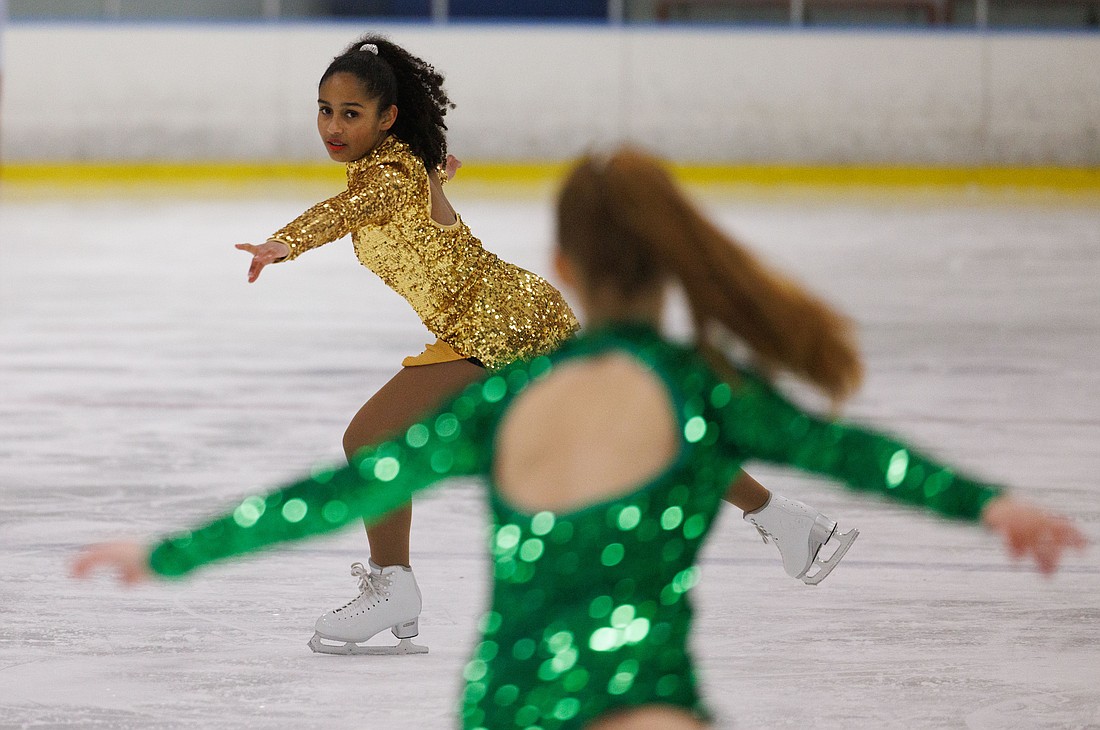 ---
---
Whatcom County is home to a rich athletics culture that stretches from Western Washington University's campus in Bellingham to the prep-sports-crazed communities of the northern regions.
Nestled quietly in the recreational sports circle is the Bellingham Figure Skating Club, which helps prospective ice skaters learn the sport locally at the Bellingham Sportsplex.
The sport flies so far under the radar that Randen Kovacevic, vice president of the club, said she regularly encounters community members who have no clue there is an ice rink in Bellingham.
"So many other sports are prevalent in our community, but skating is not of them," Kovacevic said.
The club, established in 2002, actively works to fill that void in public knowledge — primarily by teaching kids how to skate.
Contrary to a common team or other solo sport, ice skating can be difficult to grasp for beginners. And because it is often a competitive solo performance, there may not be as much social fulfillment as a team sport. That's where the club comes in.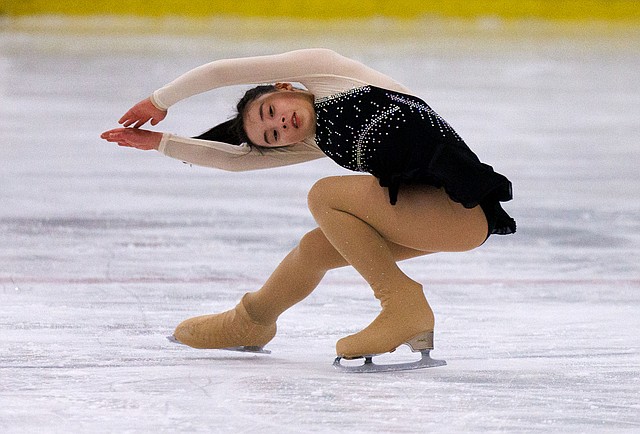 "Skating is interesting because it's a solo sport," Kovacevic said. "Ice skating, figure skating can feel more isolating. The club helps to bridge that gap."
Krista Cohen, one of the club's coaches and skating director, echoed Kovacevic's sentiment.
"The club is just a really good opportunity for kids because it really makes it more of a team," Cohen said. "It brings the kids together."
Kovacevic's 12-year-old daughter, Carolina, has been skating for eight years. Carolina, as well as club members Emma Jenkins and Coco Overstreet, recently qualified individually and as a trio for the 2023 National Showcase Finals in Boston.
"I think, especially for my daughter, having the club as a sense of a team it's what's kept her in the sport," Kovacevic said.
The club has more than 20 members, Kovacevic said, with the majority of participants ranging from elementary school to high school ages. However, it does serve kids as young as 3 to 4 years old and adults as old as 55.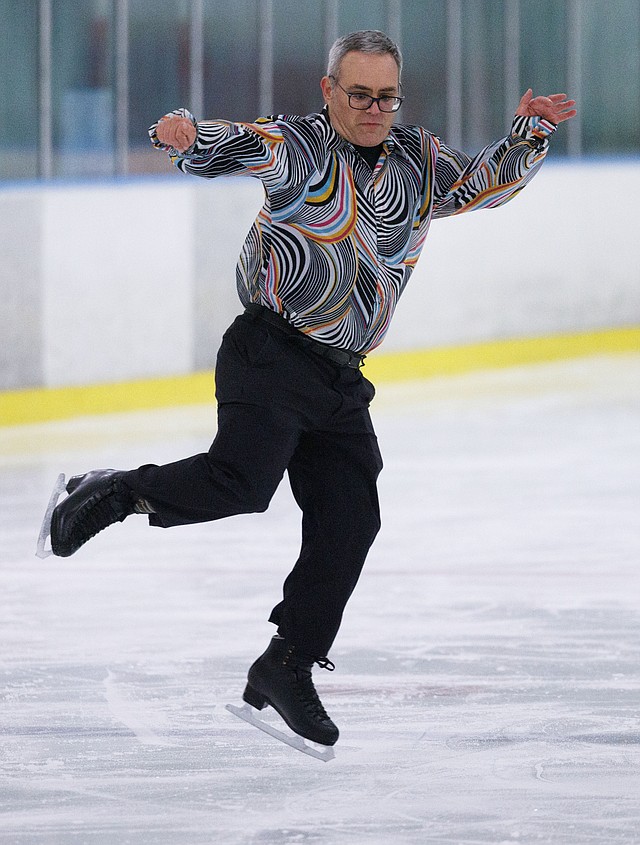 Most members enter the program with little to no experience in ice skating. Participants start in the "Learn to Skate" program, which could take up to a few years of lessons — usually depending on the person's age — and then decide if they enjoy it enough to move on to private lessons, Kovacevic said.
If they elect to take on a private coach, they join the club and begin testing, which allows them to join competitions.
"Kids who are taking the sport more seriously want to be in testing — they'll get a private coach and join the club," Kovacevic said. "It also allows them to attend our regional competitions, which are a lot of fun."
The biggest competition on the West Coast, Icefest, is just down Interstate 5 and hosted by the Seattle Skating Club.
From June 1–4 at Olympic View Arena and the Lynnwood Ice Center, Icefest welcomes all skill levels, and the Bellingham Figure Skating Club tries to bring as many of its athletes as possible to the event.
"There's an event for everyone to skate in, whether you're brand new to skating or a senior skater," Kovacevic said.
The club hosts several events in Bellingham, too, the next one being the "Christmas Through the Decades" show on Saturday, Dec. 3.
In addition to a long list of club skaters that will be performing, two special guest star skaters are attending Saturday's event: Liam Kapeikis and Caleb Niva.
Kapeikis is from Wenatchee, Chelan County, and is a member of Team USA. He has competed at various events all over the world and is a three-time medalist at the U.S. Figure Skating Championships. 
Niva, a Bellingham native, is a seven-time National Ice Dance competitor and six-time Pacific Coast Sectional Ice Dance medalist.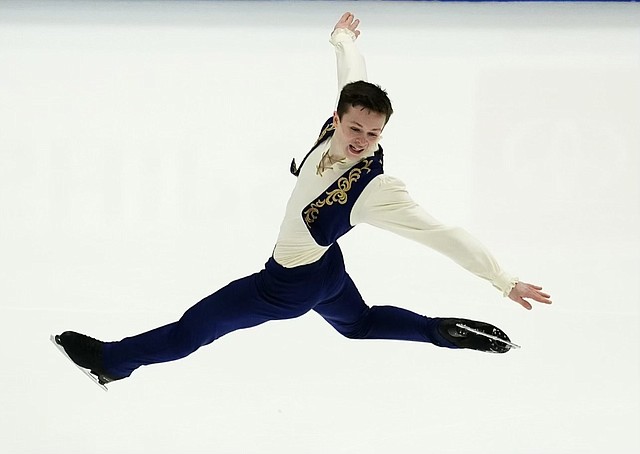 Both skaters will be performing at the club's event, and Niva will be joined by his ice dance partner Danielle Rochlin.
Five featured soloists from the club will also perform, scored by the International Judging System — the same metric used in the Olympics. Duets and large group numbers will feature all members of the club.
Cohen directed all of the event's choreography. She said the moves usually depend on the skaters' skill levels and what they feel comfortable executing.
"I like everyone to be able to feel good about it," Cohen said. "This year we did a lot more mixed groups, different ages and levels, so it's a lot more fun to come up with good choreography that works with everybody."
The event will wrap up with a carol by candlelight.
"We have candles for all our audience members which we light right at the end of the program, and then the skaters come out and do a number to 'Silent Night,' which is really beautiful," Kovacevic said. "We did that for the first time last year, it was really nice."
The "Christmas Through the Decades" show also serves as a fundraiser for the club, as there will be small cash sale items and raffle baskets.
"Christmas Through the Decades" will begin at 12:30 p.m. on Saturday, Dec. 3. Tickets are $5. More information about the BFSC and the upcoming event can be found on the club's Facebook page.