Drink Cascadia
Raise a can to holiday releases
From Bellingham to Mount Vernon, craft beverages abound
November 30, 2022 at 5:20 a.m.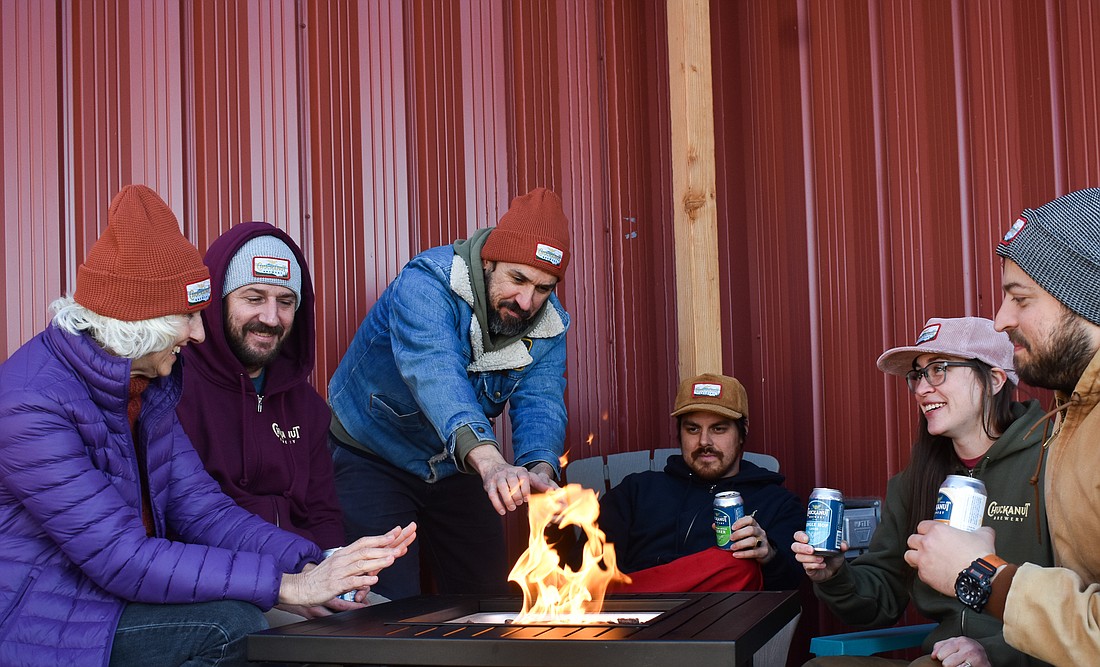 ---
---
Normally, I write this column in the morning with a mug of Tony's Coffee by my side. But due to recent changes in my schedule, I've switched to evening writing hours. It's nearly 5 p.m. and already dark outside, so naturally, I'm enjoying a tipple while I work. Tonight's choice: Black Cherry Hard Seltzer from Bellingham Seltzer Co.
This light, cidery seltzer is certainly more associated with summer sipping than the holidays. But something about this time of year inspires me to branch out from beer. I find myself sampling more ciders, seltzers, spirits and wine throughout November and December than just about any other month.
Maybe it's the widespread availability of craft beverages at potluck-style holiday parties. Maybe it's the inclusivity of cider, seltzer and wine — naturally gluten-free, these crowd-pleasers are a safe bet at any gathering. Or perhaps it's the appropriateness of a drink in a particular setting (a glass of mulled wine was just the ticket at Gruff's recent outdoor holiday market).
Whatever the case may be, we are spoiled for choice when it comes to locally made craft beverages in the Northwest. These bevies can serve as conversation starters at holiday parties, plus they make great gifts. Stop by your favorite taphouse to pick up some bottles, cans or merch to-go.
Below, I'll mention a handful of holiday releases and events throughout Cascadia. For specific holiday wine recommendations, I suggest reading Katie Bechkowiak's recent Uncorked column. For everything else (including beer), read on!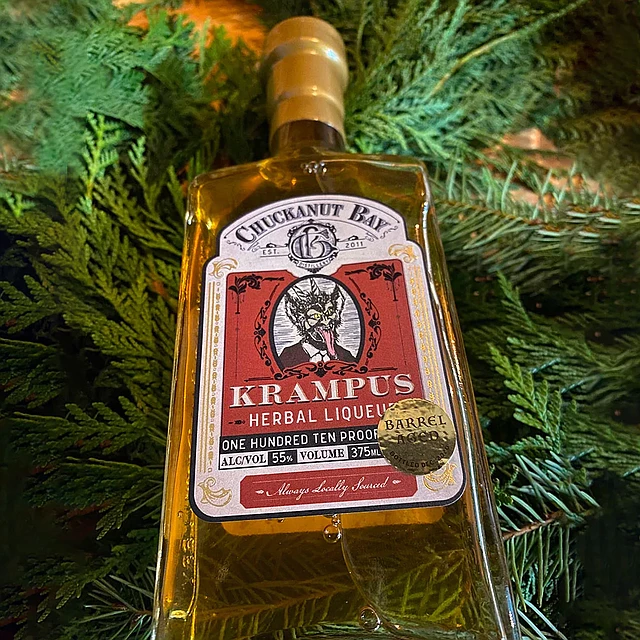 Seasonal events
On Wednesday, Nov. 30, Chuckanut Bay Distillery celebrates the release of its barrel-aged Krampus Liqueur. This small-batch, seasonal release is aged in former bourbon barrels.
"Aging in the barrels tempers Krampus' high alcohol while remaining pleasantly warming," head distiller Matt Howell said. "The spices are accentuated by the aging process to take center stage, while the citrus notes take on a supporting, yet critical, role. Think baklava garnished with pressed orange blossom, consumed next to a cozy fire. In a cabin. In a blizzard. Surrounded by loved ones."
If you happen to read this in time, stop by Chuckanut Bay from 4–8 p.m. on Nov. 30  to meet the "real" Krampus, take some "naughty and spice" holiday photos and enjoy themed cocktail specials.
From 4–9 p.m. on Thursday, Dec. 1, Time and Materials Taphouse will host a holiday market. Warm up with spiced hot cider, shop at more than 12 local craft vendors, and listen to live music from 6­–8 p.m.
Kulshan Brewing will celebrate the season with a Kitten Mittens Party on Friday, Dec. 2 at K2 (the Kentucky Street location). From 5–9 p.m. the brewery will offer flight specials featuring six interpretations of its beloved winter warmer brew. Everything from Coffee Kitten Mittens to nitro, barrel-aged and a new "spicy" version will flow from the taps — with live music by Kian Dye Bluegrass starting at 5 p.m.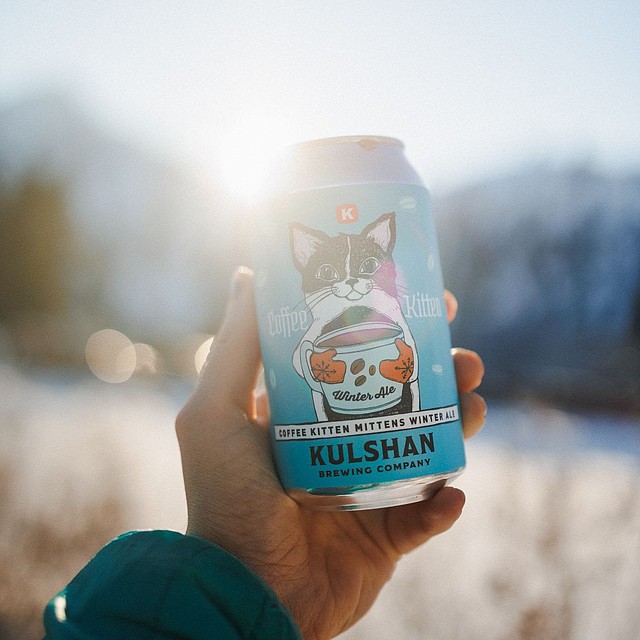 Holiday sips
If you're a fan of the barleywine ale style (essentially wine-strength beer), you've likely made a pilgrimage to Deming's North Fork Brewery — Whatcom County's undisputed barleywine champion. Recently, North Fork teamed up with Chuckanut Brewery to make a big ol' collaboration barleywine. Coming in at 10.3% alcohol-by-volume (ABV), this strong ale was released on Black Friday and is available on tap at Chuckanut.
Terramar Distillery in Edison has released two new small-batch brandies made with local fruit. Apple Brandy and Calvados (apple and pear brandy) are now available for purchase in 375-milliliter bottles at the distillery.
For cider lovers, Lost Giants Cider in Bellingham offers some enticing seasonal options. Snowdrift Crabapple Cider — an 8.6% ABV sipper — is available on tap and in 750-milliliter bottles to go. You can also taste Harvest Blend Semi-Sweet Cider on draft, made with Bellewood Farms apples.
Speaking of Bellewood, the farm and distillery hosted its annual Ciderfest in mid-November, inviting 15 Pacific Northwest cideries to showcase their products. According to a social media post, attendees voted Ragged and Right Cider Project's Blackberry Tango as the No. 1 cider at the event. Made by Farmstrong Brewing in Mount Vernon, Ragged and Right ciders are available in bottles and on draft at the brewery.
If you're looking to stock up on holiday beer, cider or other beverages, local bottle shops are your best bet. Elizabeth Station in Bellingham offers a vast selection of beer, cider and wine. It's even offering seasonal advent calendars (which I assume contain beer).
Beer and spirits news
• Recently reported in Frank Catalano's Places & Things column, Boots Bar & Lounge plans to open on Dec. 1 at 1263 Barkley Blvd., near Sunset Square in Bellingham. The country music bar and nightclub will be open Tuesday–Saturday until 2 a.m. and Sundays until 8 p.m. Expect dancing!
Brandon Fralic's Drink Cascadia column runs every other Wednesday. Reach him at drinkcascadia@gmail.com.