Soccer
WWU women's soccer gearing up for national semifinal battle
Vikings seeking first national title appearance since 2019
November 29, 2022 at 12:38 p.m.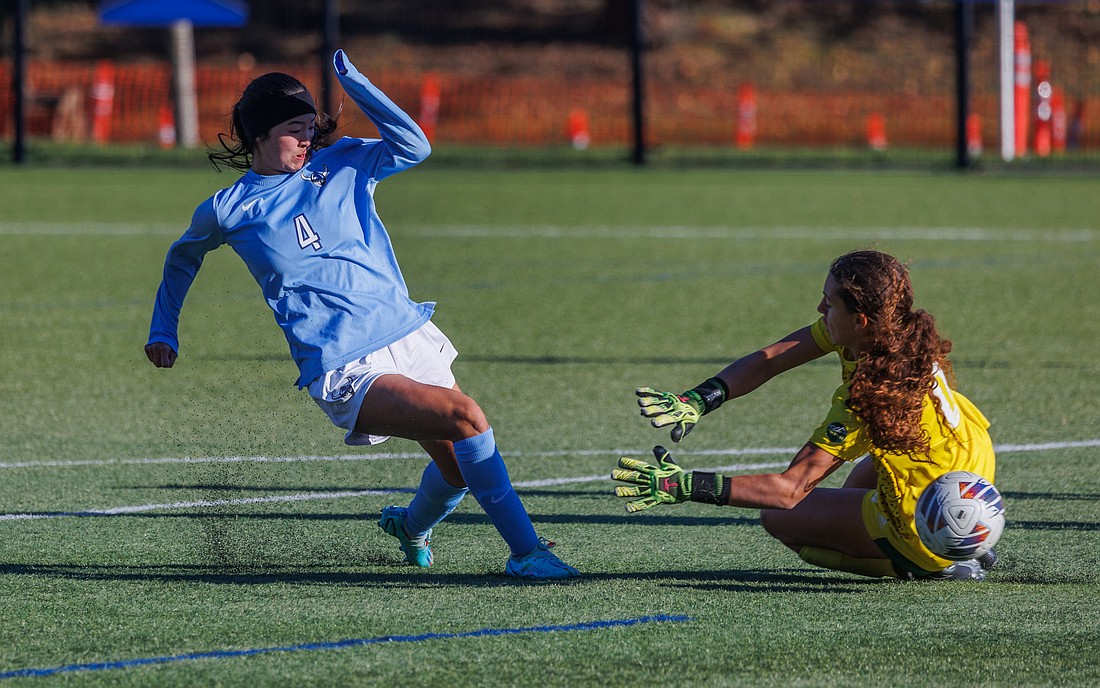 ---
---
It's about as much of a home-field advantage as Western Washington University's women's soccer team could have asked for.
The third-seeded Vikings (17-2-4) will face No. 2 Columbus State (20-2-1) in the NCAA Division II national semifinals at 8 p.m. on Dec. 1, and get the added luxury of competing just 90 miles south of Western's campus — at Seattle's Interbay Stadium.
The Vikings are playing in their fifth national semifinal — all since 2013 — and have had to play those matches all over the country, from Pennsylvania to Georgia. Now they get to battle in their own backyard.
That's not their only edge, said WWU coach Travis Connell, who recently won his seventh Great Northwest Athletic Conference Coach of the Year award. The Vikings also have the weather on their side, especially with their semifinal opponent being from Georgia.
"We're really excited for it," Connell said. "Obviously, a lot of teams, 300 in Division II, are trying to get to this point. We're excited for a chance to win a national championship. And playing close to home will give family members a chance to watch the team play."
Western has won six-straight matches overall, including five consecutive in the postseason, starting with a 3-0 win over Simon Fraser in the GNAC semifinals on Nov. 3, followed by a 1-0 victory over Northwest Nazarene in the GNAC championship match on Nov. 5. 
The Vikings then took a 1-0 win over No. 18 Point Loma in the second round of the NCAA Division II soccer championships Nov. 12. That followed with a 1-0 victory over Concordia Irvine in the West Regional Final on Nov. 17, then a 3-1 win over No. 9 Colorado Mines in the national quarterfinals on Nov. 19.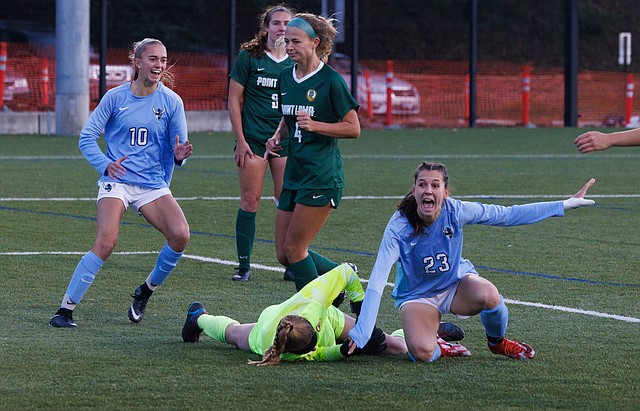 Now, the Vikings will take on a high-octane Columbus State squad that leads the nation in scoring, averaging 3.87 goals per game. The Cougars are led by two of the top-five goal scorers in the nation in Emma Beddow and Rachael Sweigard, who have each scored 19 goals so far.
"It's a talented group," Connell said. "They were at Final Four with us in 2015 and 2016. Their program is always good, they're coached well. This group is an attacking-minded team and leads the nation in most attacking statistics. They have dynamic wing players. Offensively, they're going to be a handful."
Western, meanwhile, has the defense to keep the Cougars at bay, allowing just 0.48 goals per game, while scoring 1.8 goals per match.
The Vikings are led by four first-team, all-conference selections in junior forward Estera Levinte (seven goals), senior midfielder Tera Ziemer (five goals), senior midfielder/defender Karina Provo and freshman midfielder Morgan Manalili, who leads the team with 10 goals and is the GNAC Freshman of the Year. 
"We are a pretty well-rounded team," Connell said. "We can defend and attack and we have a balanced squad. The big thing is how much better we've gotten throughout the year. We're really playing some of our best soccer right now."
Western women's soccer won the national title in 2016 — the university's last national championship in any sport — during a 3-2 victory over Grand Valley State. The Vikings last played in the national championship in 2019, a 1-0 loss to Grand Valley State. The Vikings are 2-2 all-time in national semifinal contests.
Connell said the team is preparing for Columbus State exactly how it has prepared for every other opponent this year.
"You don't want to change too much this point; the reason we're playing here is we've been getting a lot of things right," Connell said. "We're preparing our players for what Columbus State looks like, and familiarizing our players with what they're going up against. The bulk of our preparation is making sure we're defending, transitioning and attacking well — making sure everyone's fit and healthy."
The winner of Western and Columbus State will face the winner of No. 1 West Chester and No. 4 Ferris State for the national championship at 3 p.m. on Dec. 3 at Interbay Stadium.