Safety
Whatcom County jail planners hear concerns over safety
Town hall emphasizes lockup over rehabilitation
November 29, 2022 at 5:00 a.m.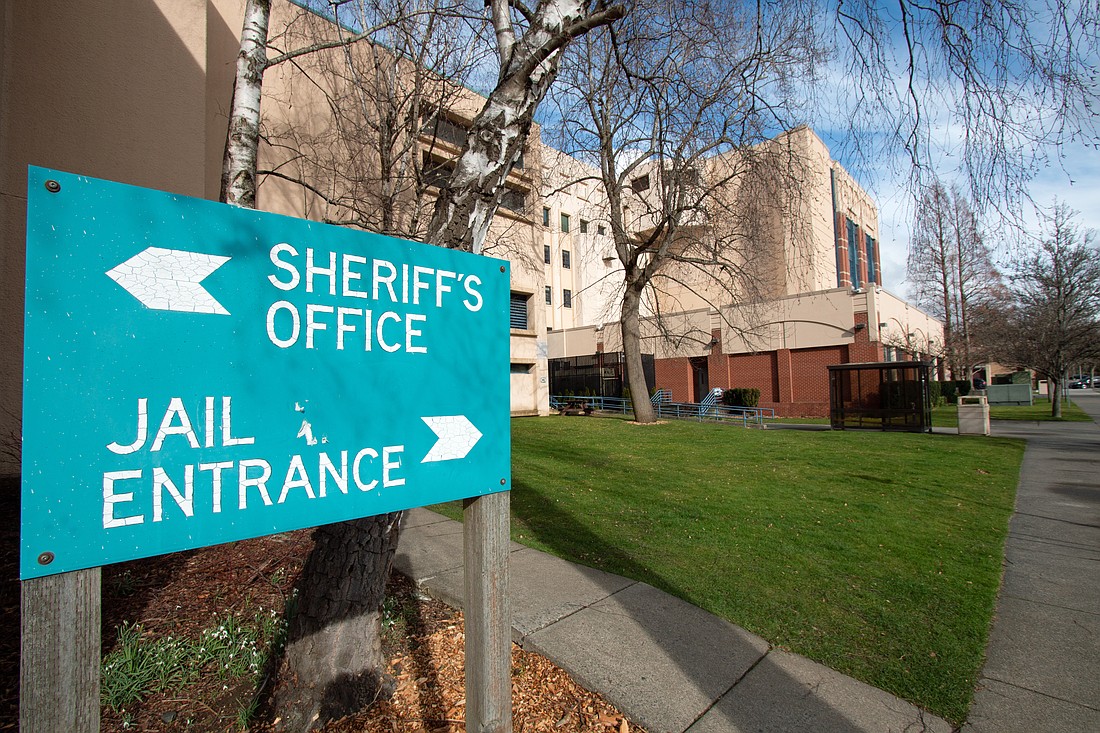 ---
---
A Whatcom County jail planning group, under pressure to come up with a concept that will appeal to a majority of voters, heard earlier this month from residents whose main concern was their perception of deteriorating public safety.
"I've never seen Whatcom County anywhere like this," Misty Flowers said at a Nov. 15 town hall meeting on the jail planning effort, citing her own observations of crimes and open drug use in Bellingham. Flowers ran for Whatcom County Council in 2021. "It's always been a safe place for me and my children, even at night, to walk downtown Bellingham."
Crime numbers have trended upward over the past year in Bellingham. Auto thefts are up 45% over the first 11 months of 2022, compared to the same period a year ago. Residential burglaries in the city are up 34%. Felony assaults, on the other hand, are down 7%. 
Reports of drug crimes have more than doubled, from 85 during the first 11 months of 2021 to 187 this year — although crime statistics can be misleading. That number is likely skewed upward by more aggressive reporting of this particular crime, Bellingham police officials have said.
Some on the 38-member jail planning group called the Stakeholder Advisory Committee (SAC) questioned whether citizens' fears about crime were well founded. SAC member RB Tewksbury said at a Nov. 17 committee meeting that perceptions of crime were being distorted by a popular local Facebook group called "Bellingham has gone to s--t."
"For people who make choices to join Facebook groups like that, that's warping the conversation. That's exacerbating the problem," Tewksbury said. "The way to respond to the firehose of falsehood is the firehose of truth."
Jail planners must weigh the comments they heard this month with the message they received from a series of listening sessions throughout the county in 2018, the year after a jail bond measure failed at the ballot for the second time in three years.
Tyler Schroeder, the county's deputy executive, said during the town hall that county officials were told at the 2018 sessions to "prioritize rehabilitation over punishment and address the root cause of incarceration."
Those who focus on rehabilitation would like to see people with mental illness and substance use disorder receive the treatment they need before they land in jail.
Whatever services are included in a tax measure likely to appear on the November 2023 ballot, jail planners have been told to carefully consider the cost they will ask taxpayers to bear.
County Executive Satpal Sidhu estimated a new jail would cost about $150 million. Sidhu said county leaders must sort among the services they believe are needed and those that are merely wanted, and what the county's resources can afford.
"The key for all of us is to prioritize all these needs and then make a decision, which ones should be included and paid for as a start," Sidhu said at the Nov. 15 town hall. "More investments can be made in the future to expand the services."
A draft version of a needs assessment circulating among SAC members and obtained by Cascadia Daily News through a public records request indicates the direction the committee is headed.
The draft report, which will be finalized in January, calls for more mental health and substance use disorder professionals, and a jail big enough to provide space for their services. It also recommends building a secure detox center as a jail alternative — a facility that by itself could cost "tens of millions of dollars," SAC member Michael Lilliquist suggested at the Nov. 17 meeting.
One unnamed speaker at the town hall gave jail planners a ballpark suggestion that SAC member Darlene Peterson said received applause in the back of the meeting room.
"If the county's bringing forward a proposal of $150 million, we will never have [a jail]," the speaker said. "Cut that in half, you've got a fighting chance."
"It's going to be a very hard balance," Peterson said two days later, "to get the cost that we need with an amount that the public is willing to support."
"What I really heard (at the town hall) was, 'We want a jail soon. We want to put people in jail that are hurting our community,'" Peterson added. "That came out loud and clear."