Basketball
Western basketball teams off to hot start
Old, new faces impact early season
November 29, 2022 at 2:41 p.m.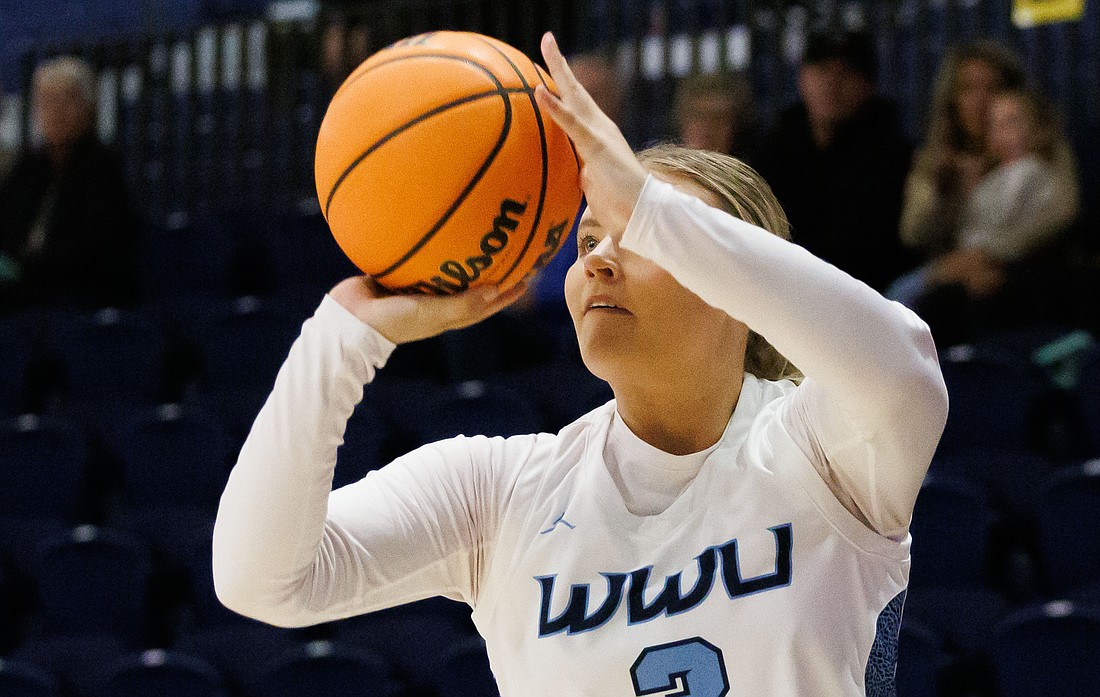 ---
---
Despite being at slightly different parts of their young seasons, Western Washington University's men's and women's basketball teams are enjoying early success.
The men's season got started on Nov. 11, about a week earlier than the women's schedule. COVID-19 protocols — which significantly hampered momentum for both teams last season — are officially in the rearview mirror, and the Vikings are returning to their winning ways.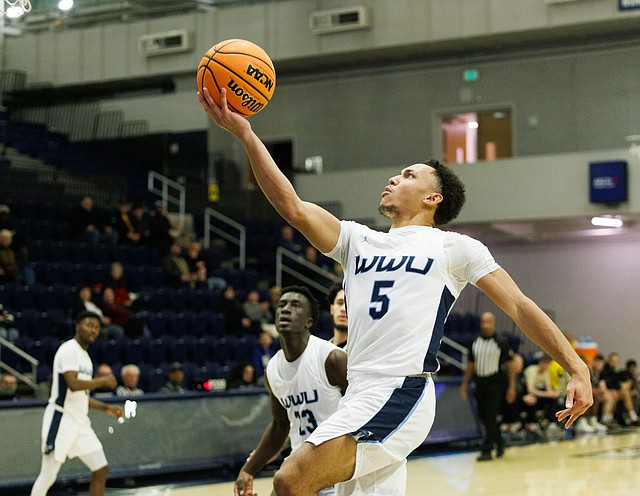 Men's basketball
Tony Dominguez, who is entering his 11th season as the head coach of the men's team, said the distractions and limitations in past years led to an "emphasis on the journey" heading into this season.
"We have great leadership within our team, we have great ownership with our guys, and it's a highly functioning team," Dominguez said. "So far, it's been very gratifying. That could change — hopefully not — but we've enjoyed our start to our season for sure."
Western is off to a 5-1 start, most recently picking up a 91-89 overtime victory at Point Loma on Nov. 26. Senior guard Daniel Hornbuckle was the catalyst, drilling a buzzer-beater 3-pointer to send the game to an extra period.
The Vikings used an 8-0 run in overtime to outscore Point Loma 11-9 in the period, capturing the two-point victory. 
Sophomore guard Kai Johnson scored a team-high 25 points on 9-for-9 shooting from the field. Hornbuckle tallied 18 points and junior guard D'Angelo Minnis totaled 12.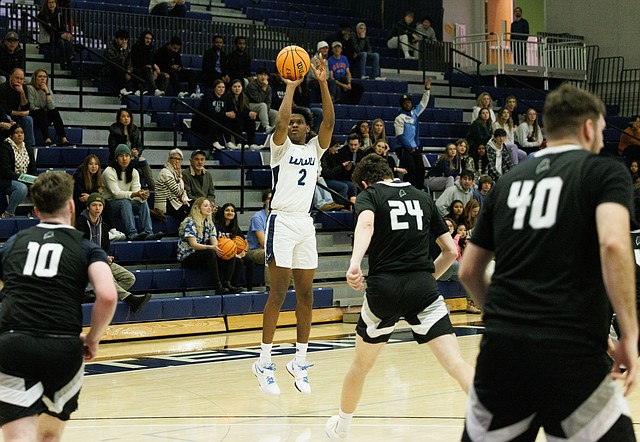 The backcourt trio of Johnson, Hornbuckle and Minnis has been an offensive force so far this season. They are a key reason the Vikings are averaging nearly 94 points per game through six contests.
"They just really want to win, so they're just willing to sacrifice [for the team]," Dominguez said. "For those three guards, they've really embraced leadership. Those are three of the guys I'm talking about with leadership."
Hornbuckle leads the Vikings in scoring with his 16.7 points per game average. Johnson is a close second at 15.2 points per game while shooting nearly 69% from the field.
Nine of Western's 16 players return from last season. Dominguez said the culture is strong and all the new players have bought into a team-first mentality despite the turnover.
"We were really able to put a lot of focus in the summer and fall on developing team [culture]," Dominguez added. "If the season ends up .500, well we're not mad at each other, it was quite a journey. If we end up with a championship-level season, obviously we're going to be ecstatic with that."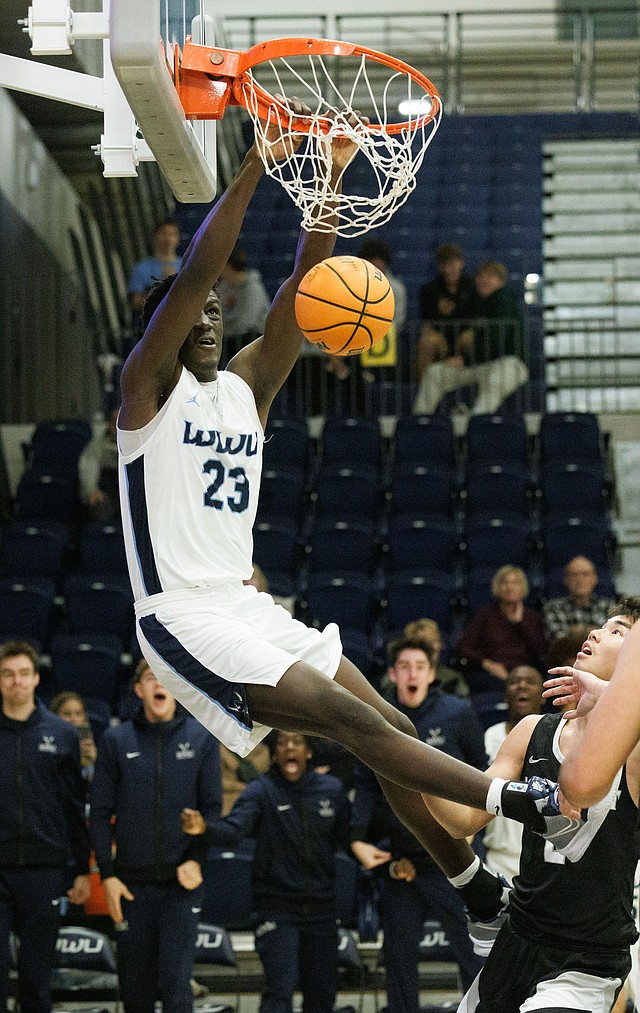 The Vikings have five freshmen on the team, three of whom are redshirting this season. BJ Kolly is one of the redshirts, and also a player Dominguez has hopes for moving further into the season. The 6-foot-8 forward has been getting caught up in foul trouble, which restricts his minutes.
"He's a future pro," Dominguez said. "His stats would be even crazier if he hadn't got in foul trouble on the road."
Kolly is averaging 8.7 points, 3.3 rebounds and a team-high 1.8 blocks per game so far this season in just 19 minutes per contest.
Next up for the Vikings men's team is a home game versus Capilano at 7 p.m. on Nov. 29. 
Women's basketball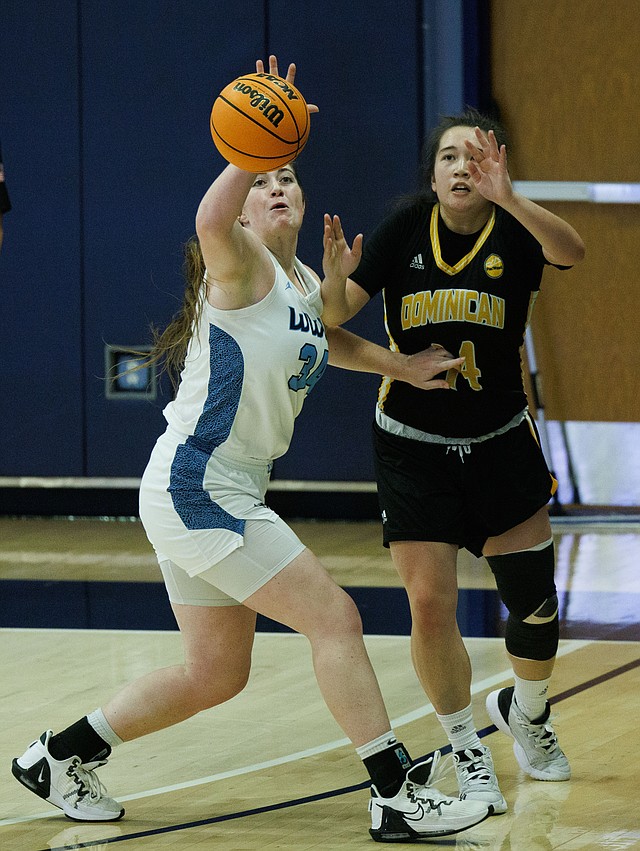 The Vikings women's team has been impressive so far in 2022–23 as it looks to chase another appearance in the NCAA Division II National Championship.
It's never easy to follow up the most accomplished season in program history, but Western should be in the conversation for another deep postseason run this year.
Western has bounced back nicely since losing its first game to Azusa Pacific 59-58 on Nov. 18. The Vikings are now 3-1 overall and most recently earned a 68-50 win over Bemidji State on Nov. 26.
"I think we've turned it up a notch on defense," said Carmen Dolfo, now in her 32nd season as the team's head coach. "The first game we just didn't play the way we know we are capable of playing. We've turned to our defense to get our offense going."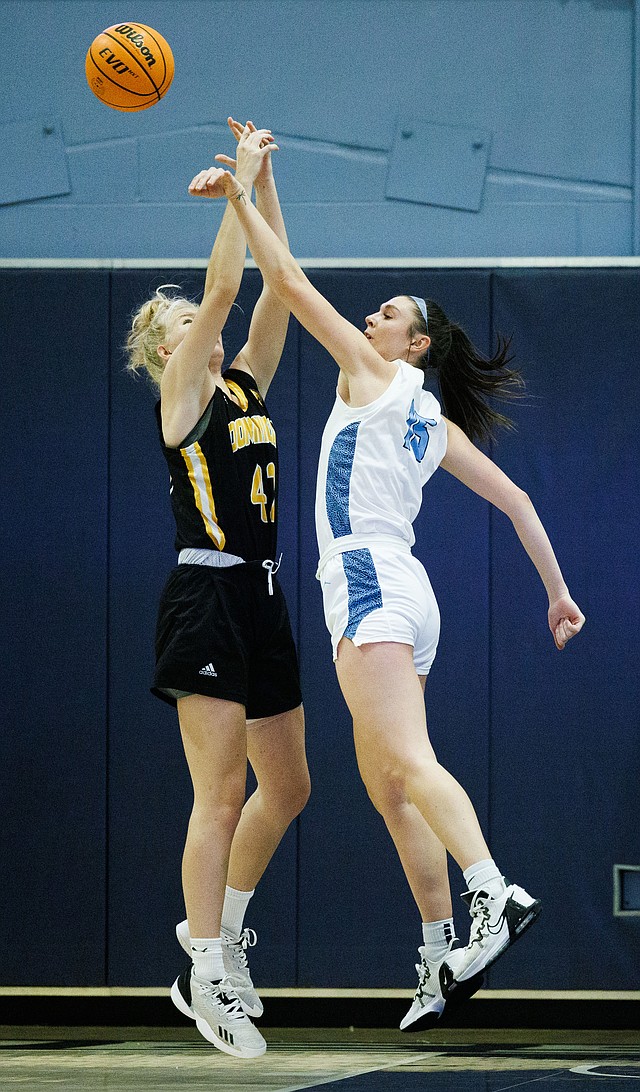 Junior forward Brooke Walling had a monster game, posting a game-high 21 points, 17 rebounds, five assists and five blocks. Senior guard Avery Dykstra and senior forward Katrina Gimmaka each dropped in 13 points.
Walling, who had 27 points, 12 rebounds and four assists in the 2022 national championship game, is averaging team-highs in nearly every statistical category — pouring in 15.3 points, 12.3 rebounds, 4.3 assists and three blocks per game through four games. 
"Brooke has been amazing … really doing it all. She has been a great offensive player with her passing and scoring, and on defense, she is blocking shots and has some steals," Dolfo said. "Her length is really hard for teams to deal with. She has that determination on the court that has carried over from last season."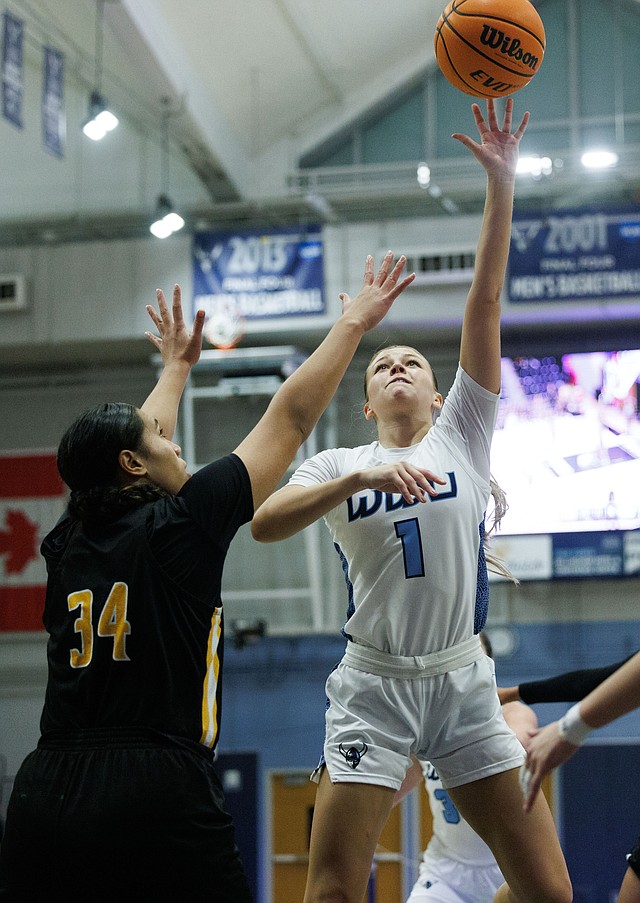 A relatively homegrown Vikings team has three players that grew up in Whatcom County playing more than 15 minutes per game: Gimmaka, a Nooksack Valley alum, as well as Riley and Avery Dykstra, who both played their prep hoops careers at Lynden Christian.
Western is getting some nice contributions from new and familiar faces. The team has five freshmen on the roster, only one of whom is redshirting in guard Mason Oberg.
"We have a really hard-working team. A nice mix of returners and some new contributors," Dolfo said. "I like how Mason Oberg is stepping in to help at point guard and Truitt Reilly has been making great strides on the inside with her rebounding and her moves. She is close to becoming a really big contributor."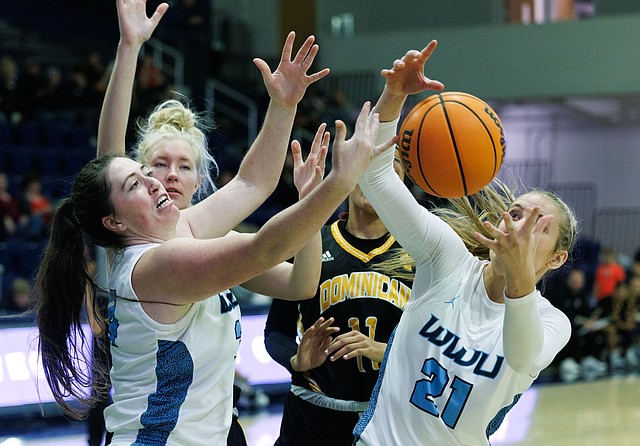 Dolfo added that while there may be high expectations surrounding the group after last year's spectacular season, they are only focused on what's immediately in front of them.
"[There are] lots of similarities … but each team is new and different," Dolfo said. "They got to experience a great run like last year and now our goal is to just take it one game at a time and play the best brand of basketball we can."
Western is on the road at Point Loma on Nov. 29 for a 7 p.m. tipoff.