Weather
Locals brace for season's first snowstorm
Parts of Whatcom could see several inches accumulate
November 29, 2022 at 4:19 p.m.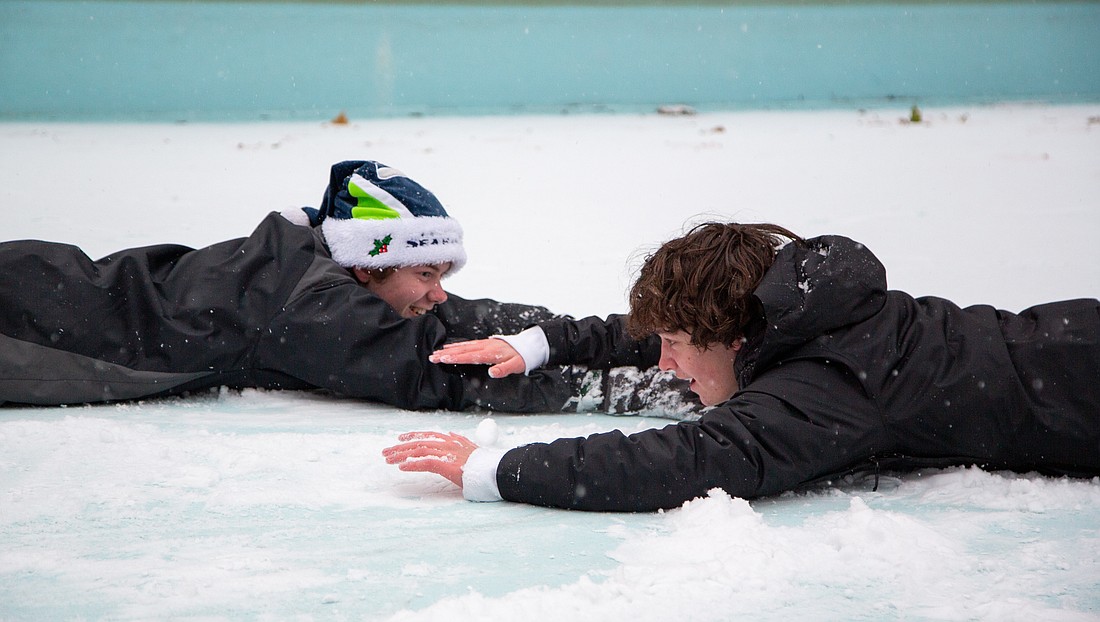 ---
---
With the first snowstorm of the season beginning, jurisdictions across Whatcom County have snow plows at the ready and residents are preparing to stay indoors. 
The storm hit early afternoon Tuesday, and will bring 1-2 inches of snow accumulation across the county, with more piling up in the foothills.
"The higher foothills might see some higher accumulation, like in the Chuckanuts," said Samantha Borth, a forecaster based in the Seattle office of the National Weather Service (NWS). "The system will gradually make its way into the area [and] will really persist into Wednesday."
Strong winds will accompany the snow across the region, with gusts from the southeast up to 55 mph. The NWS issued a high wind warning for Whatcom County, which will be in effect from 4 p.m. Tuesday until 7 a.m. Wednesday. 
Whatcom County cities and jurisdictions are preparing for the impending snow. 
"We don't respond once snow hits — we've been preparing year-round," said Amy Cloud, who does communications and outreach for the Bellingham Public Works Department. "From purchasing and stockpiling the appropriate resources to preparing vehicles and training staff on deicing and plowing, it's an ongoing effort."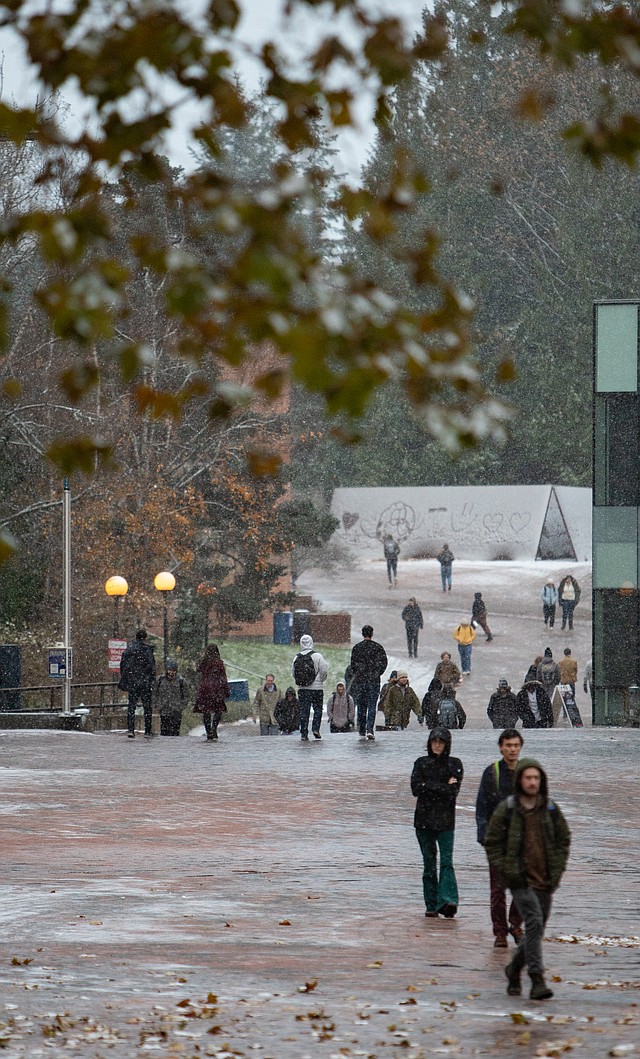 Snow prep in Bellingham began long before the snow, with city employees stockpiling salt and sand, fixing equipment and ordering tire chains beginning in August.
"When freezing temperatures are forecast and snow is likely, we have to cover key routes, pretreating them with salt brine," Cloud said. "We treat the hills, bridges, hospital routes and main spots that are susceptible to ice. Once the snow hits, depending on the time of day, we cover snow routes with our sanders and plows. We will put down sand/salt as needed. We plow as needed once snow starts to accumulate."
The city has eight sanders and snow plows, along with two anti-icing trucks, ready to deploy. Plows will start on "high priority" roads, typically including Alabama Street, Meridian Street, Cornwall Avenue, Old Fairhaven Parkway and the downtown Central Business District, according to the city's Winter Weather Preparation website. Plowers also prioritize "hazard areas," including routes essential for the city's police and fire departments. 
Snow preparations are also underway in Ferndale, where crews are prepping four recently named snowplows to hit the streets. The plows, named after a community vote in 2020, are Golden Eagle, Plowtallica, SanderYacht and Jam On. In addition to the plows, city crews have been applying de-icer, sand and salt to Ferndale's streets. 
"Thank you to everyone who helped us name our snowplows but don't stop there," Ferndale Mayor Greg Hansen said in a release. "You can also help us by moving your vehicle into your driveway. When cars are parked along the street, some neighborhoods become too narrow for our plows to navigate. Help us help you by moving your vehicle before the snow needs clearing."
Both Bellingham and Ferndale have opened overnight severe winter shelters for individuals experiencing homelessness during the snowstorm. Bellingham's is located at the Civic Field locker rooms at 1355 Civic Field Way, and the Ferndale shelter is located at the United Church of Ferndale at 2034 Washington Street. 
For now, Borth said, residents should keep an eye on the forecast.
"If you plan to drive, make sure to clear off your car if you do have snow accumulation on it," she said Tuesday. "And if you are driving, make sure to increase your distance and take it slow if there's any snow-covered roads."