News Obituaries
Legendary Mount Baker coach Jim Freeman dies at 81
Freeman led Mountaineers to 8 state titles
November 29, 2022 at 1:06 p.m.
|
Updated December 5, 2022 at 1:29 p.m.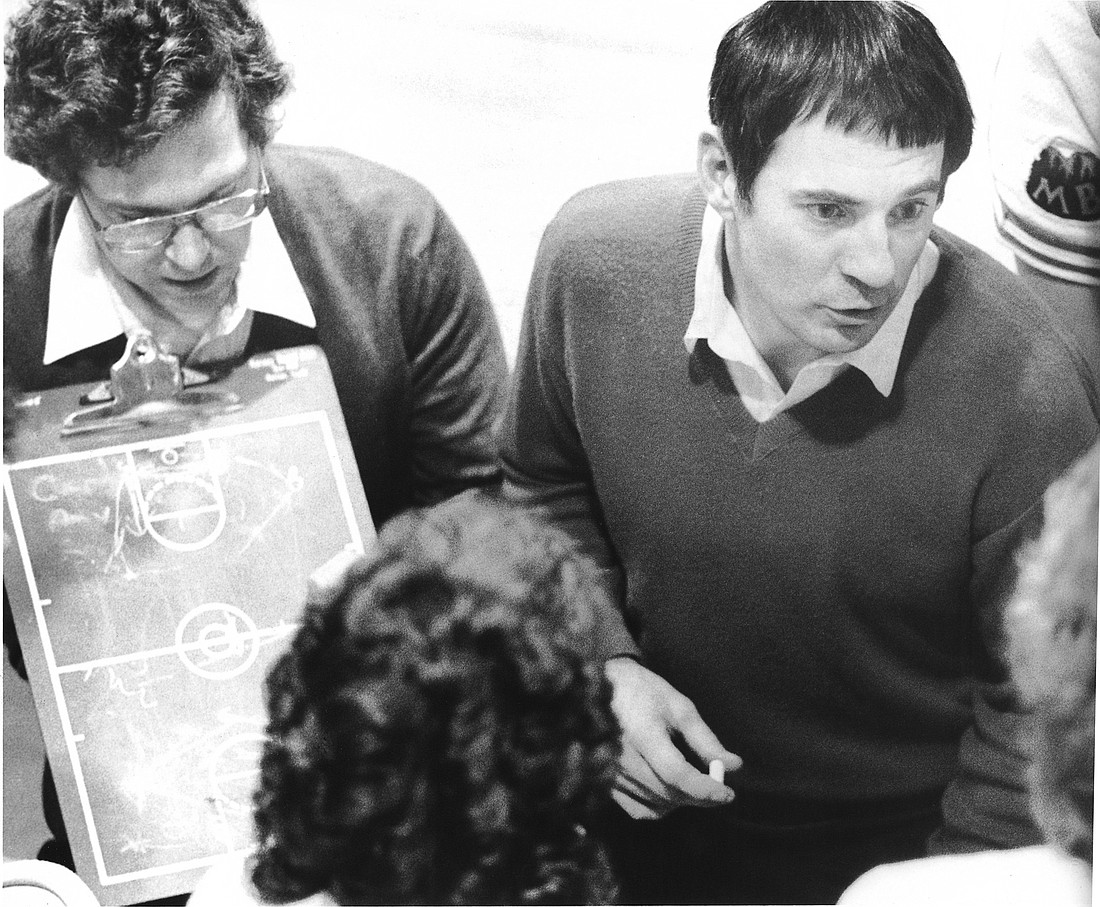 ---
---
Former math teacher and legendary Mount Baker High School prep sports coach Jim Freeman died Monday at the age of 81, leaving behind a 28-year legacy of guiding superior teams and athletes. His celebration of life will be at 2 p.m. Saturday, Dec. 17 at Mount Baker High School Auditorium in Deming, 4936 Deming Road. 
Freeman's athletic accolades read off like a Costco shopping list. One of the most decorated prep coaches in Whatcom County, he guided the Mountaineers' cross country and track and field teams to eight total state championships.
In boys and girls cross country, Freeman's teams won 36 league titles, 14 district titles and five state championships. He was the boys track coach for 24 years and the girls coach for four years, earning a total of three state titles.
A Ferndale High School alum, Freeman also coached the Mountaineers' girls basketball team for 19 seasons, racking up 10 state tournament appearances with a 277-184 overall record, which included two third-place finishes. He also coached Mountaineers standout Susan Anderson, who was the 1985–86 Gatorade Player of the Year.
His coaching prowess earned him an induction into the Washington State High School Coaches Association Hall of Fame in both cross country (1998) and track and field (1999). He was also inducted into the Washington State Girls Basketball Coaches Association's Hall of Fame in 2018.
Ron Lepper, current Mount Baker athletic director and football and wrestling coach, arrived at Mount Baker in 1994, and spent the last four years of Freeman's teaching and coaching career learning from the legend.
"We kind of clicked early on," Lepper said. "He was more subtle with his stuff; he'd already been doing it a while. I was fiery, but we had the same foundations we believed in and expectations of kids. I always asked him what the weather was going to be like that day and 99 percent of the time he was right. It was great."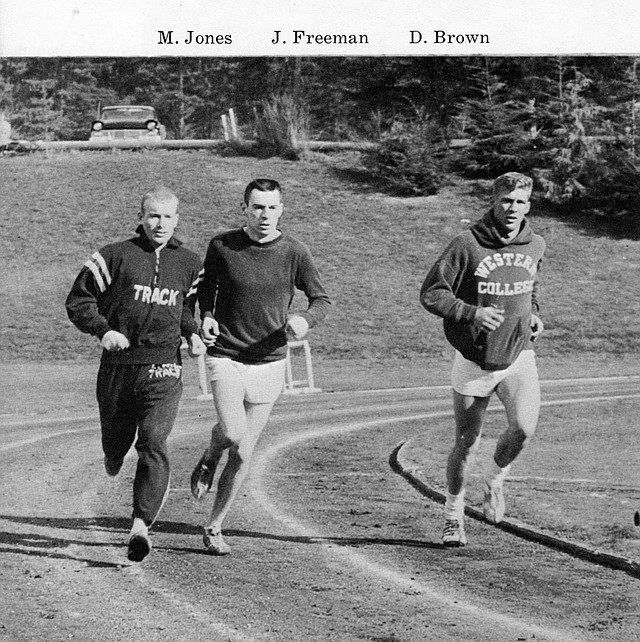 Freeman's athletic achievements weren't limited to just coaching.
Freeman ran track and cross country for Western Washington State College — now Western Washington University — in the early 1960s, where he set the three-mile school record as a junior.
In 2012, he was inducted into the Western Washington University Athletics Hall of Fame for cross country and track.
He would go on to place 18th at the 1965 Boston marathon, win the first of two Chuckanut foot races in 1968 and compete in the U.S. Olympic Trials the same year.
Freeman later joined Immanuel Lutheran Church near Nugents Corner and sang in the men's group choir.
"Not only was he an amazing athlete, but he had a beautiful tenor voice," said neighbor Nancy Workman, who attended the same church as Freeman and whose daughter was coached by him in basketball. "He was a very active member and his faith was very important to him."
What Lepper will remember most about Freeman is his commitment to the community.
"He was just a straightforward, great guy who cared about the kids, the community, the school," Lepper said. "It was important to him for kids to do things the right way. He was a great person to go and get history about the school. Looking back at all the lives he touched, pretty impressive."
Freeman, born June 1, 1941, is survived by his wife Helen; three daughters, Kirsten, Lotte and Holly; five grandchildren; and two brothers, Ray Freeman and Joe Freeman.
This story was updated at 1:29 p.m. Dec. 5 to include service information.