Business
Maritime apprenticeship program seeks to fill labor gap
Program provides young workers a career path
November 28, 2022 at 5:05 a.m.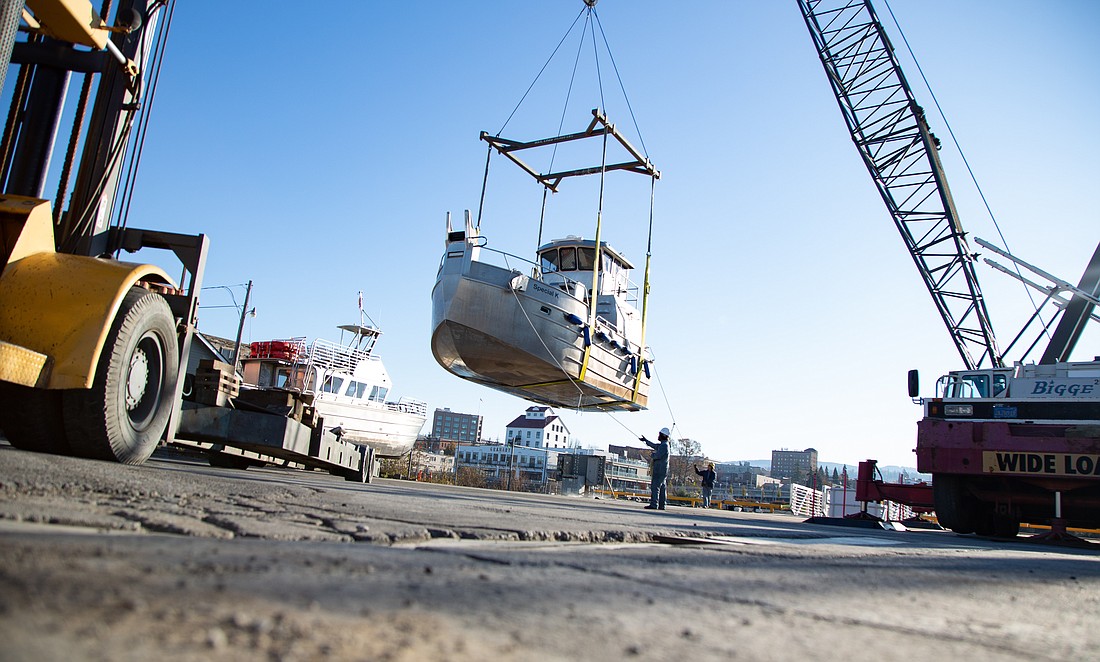 ---
---
Eleven apprentices in Whatcom County have taken on the task of not only setting themselves up for a career, but also battling labor shortages in an industry essential to the local economy. 
The students began training with the Northwest Maritime Apprenticeship, a four-year program that will arm them with skills and experience and provide desperately needed labor to the maritime industry in the county, said Deb Granger, apprenticeship training coordinator. 
Students in the program attend one night class a week and one Saturday workshop per month, from October through May, to learn about 12 marine-specific technical training subjects, including equipment and gear installations, boat design, electronics, building materials, rigging and safety. At the Landings at Colony Wharf in Bellingham on Nov. 12, students learned about "docking, hauling and blocking" with one of the boatyard's owners.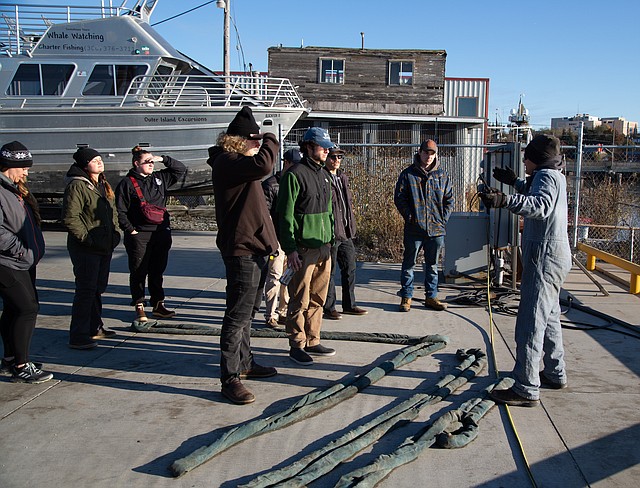 Students watched the boatyard crew haul a 32-foot, 30,000-pound Bristol Bay gillnetter out of the Whatcom Creek Waterway and dry-dock it on the boatyard lot, securing it for repairs and maintenance. 
Granger, who was a high school educator and a career counselor, received financial support from Career Connect Washington and the Washington Sea Grant to help start the program. She's excited to see classes up and running, but developing the program has been a large undertaking, she said. 
"I've set up a lot of courses in my life, but this one is like setting up a college," Granger said.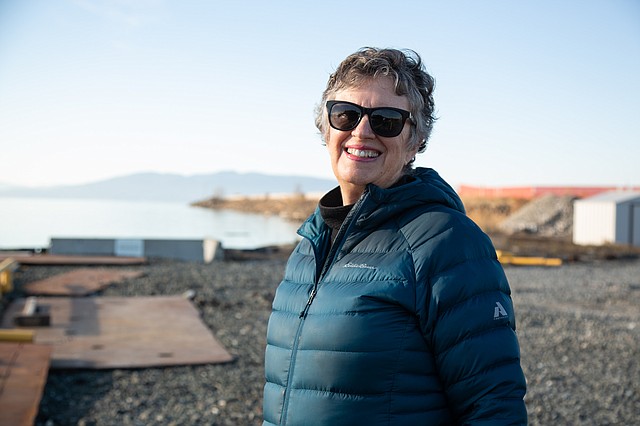 In Whatcom County, the maritime sector provides 6,000 jobs and makes up 7% of the county's workforce, according to the Working Waterfront Coalition's (WWC) annual report. Granger, who founded the WWC as well as Bellingham SeaFeast and the Bellingham Dockside Market, found the top need for local maritime companies is trained workers. 
To support the local commercial fishing industry as well as the recreational boating industry, companies need hands, Granger said. She began planning the maritime apprenticeship program two and a half years ago and was permitted by the Washington State Apprenticeship and Training Council in 2021.  
The program accepts students already working in the maritime industry, Granger said. The yearly tuition is $1,500, and a student and their company or work negotiate who pays for it. The program gives students an opportunity to spend time with professionals and experts in marine services, repairs and maintenance, which is incredibly valuable for incoming workers, apprentice Talia Piper said. 
Piper grew up in Colorado and didn't see the ocean until she was 20 years old. She went to boating school in Anacortes before starting as a technician at Northwest Explorations in 2019, which has been struggling to find experienced workers, she said. This program gives her a chance to work with industry experts who may not otherwise take the time.  
"Boats are tricky because you could work on a boat every day of your life and still not learn everything," Piper said. "To have a dedicated time where you can go and just spend time with people who've been doing this ... is pretty valuable."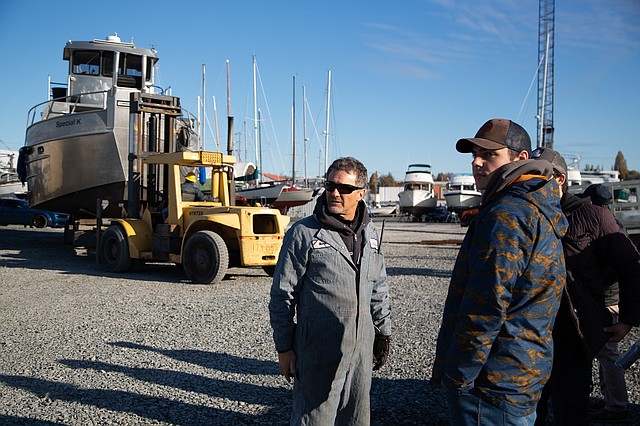 Mark Lake, one of five owners at Colony Wharf, fully supports the apprenticeship program. Right now, there is a gap in the labor force between people getting ready to retire and people just starting their careers, he said.
"It is hard to get people to want to do what we do. I'm 60 and there's nobody coming to knock me off the mountain," Lake said. "I wish there was because then I could relax, but in another way, it feels good because all these old-timers are needed still because there's not a big push of people coming up behind us that want to do it." 
Granger hopes the apprenticeship program will provide that push. This cohort of 11 apprentices, fondly dubbed "Ocean's Eleven," will move on to level two of the program next fall when a new group of level one apprentices enters the program.  
"The maritime sector in Whatcom County is booming and nobody knows that. It's under the radar," Granger said. "What I'm trying to do is just tell the story of our thriving maritime sector and get people down here."