Music
Bellingham Community Band is for everybody
Inclusive ensemble celebrates musicians of all ages
November 23, 2022 at 5:55 a.m.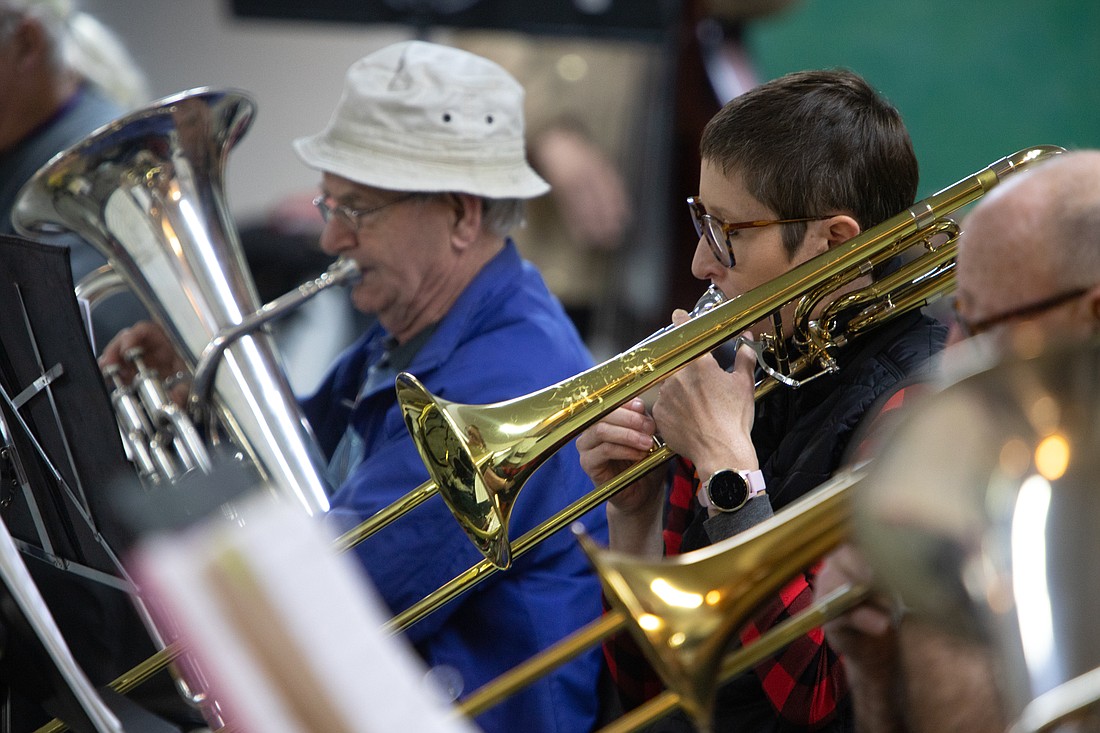 ---
---
Last Saturday morning, the basement of Central Lutheran Church's Sternberg Hall transformed into a rehearsal space for the Bellingham Community Band, whose next performances take place Sunday, Dec. 4 at the Holiday Port Festival in Fairhaven and at a fall concert Friday, Dec. 9 in the church's cathedral on Forest Street.
Across from a colorful mural of a robed Jesus administering care to children and their mothers — and in front of a rustic wood sign reading "Troop 3" — the dozens of musicians who are part of the longtime wind ensemble followed the lead of director and conductor Frank Kuhl.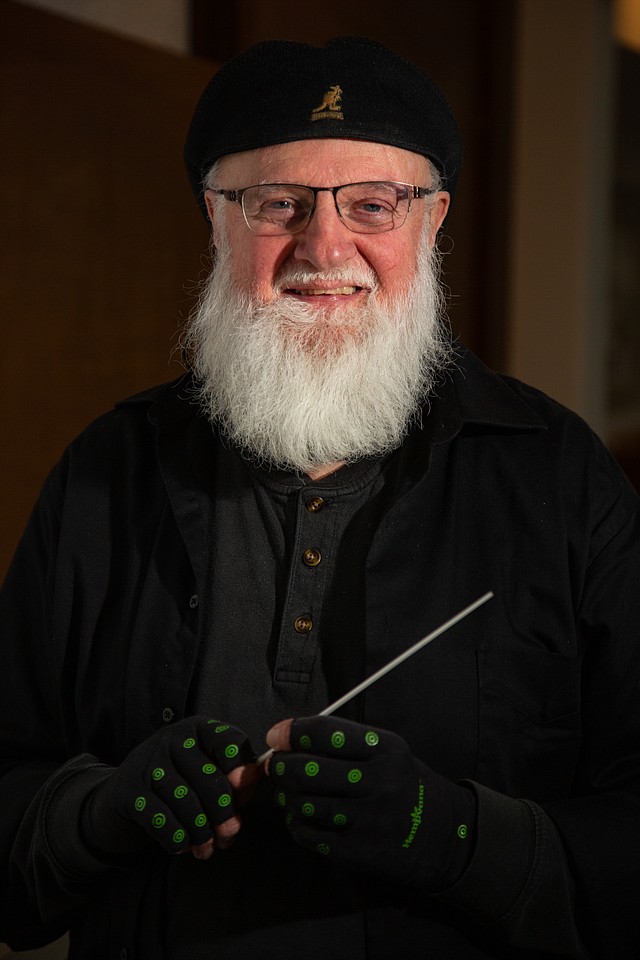 With baton in hand, the white-bearded Kuhl confidently led the band, which is composed of members of all ages. Recent college graduates shared space with octogenarians, and clarinetist and Bellingham City Council member Skip Williams was also spotted playing his instrument.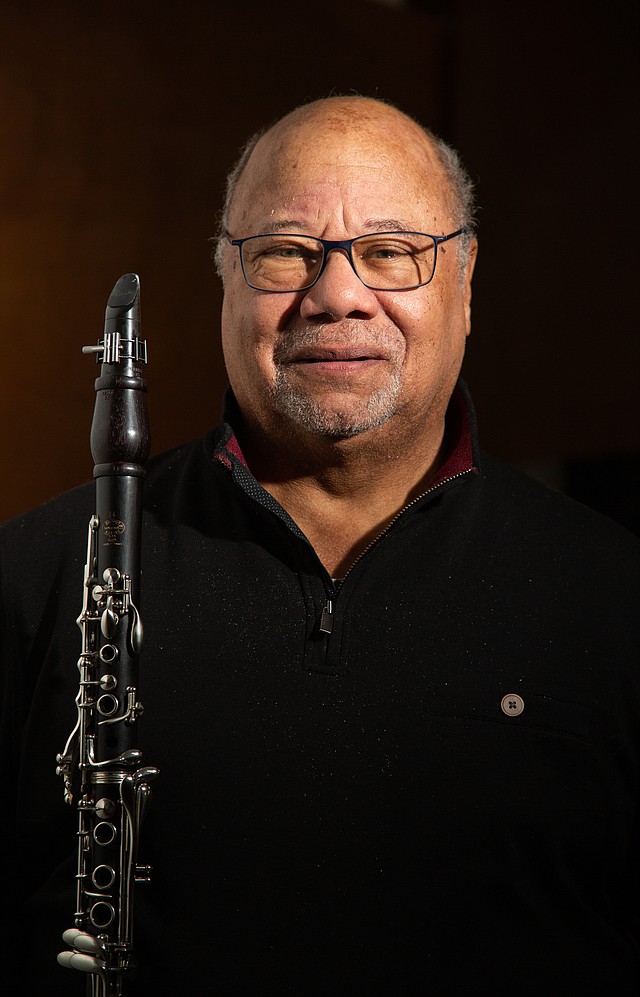 Although there were a few hiccups near the end of the rehearsal focused on the upcoming concerts featuring both Christmas and secular music, Kuhl, 77, was pleased with how the various pieces were coming along.
"My confidence is not misplaced," he said to the assembled crowd. "I know you'll be ready. I want to thank you for a great rehearsal under a lot of pressure. You folks are awesome. Thanks for all your work."
As the players placed their instruments back in their cases, zipped up their coats and chatted with each other as they prepared to leave the building, Kuhl and a few other musicians stayed behind to discuss what makes the Bellingham Community Band unique.
Formed in 1998 as the Bellingham High School Alumni Band to march in the Ski to Sea Grand Parade — an event Kuhl said drew more than 300 musicians to the streets — the musical organization has since evolved from a marching band to a concert band. Additionally, members no longer need to have been former students.
"Right after I started, they decided to change the name to the Bellingham Community Band," co-president and tuba player Steve Koch said. "Basically, we're looking for anybody that's interested in playing music with us. We have several people who were music teachers, at both the high school and college level."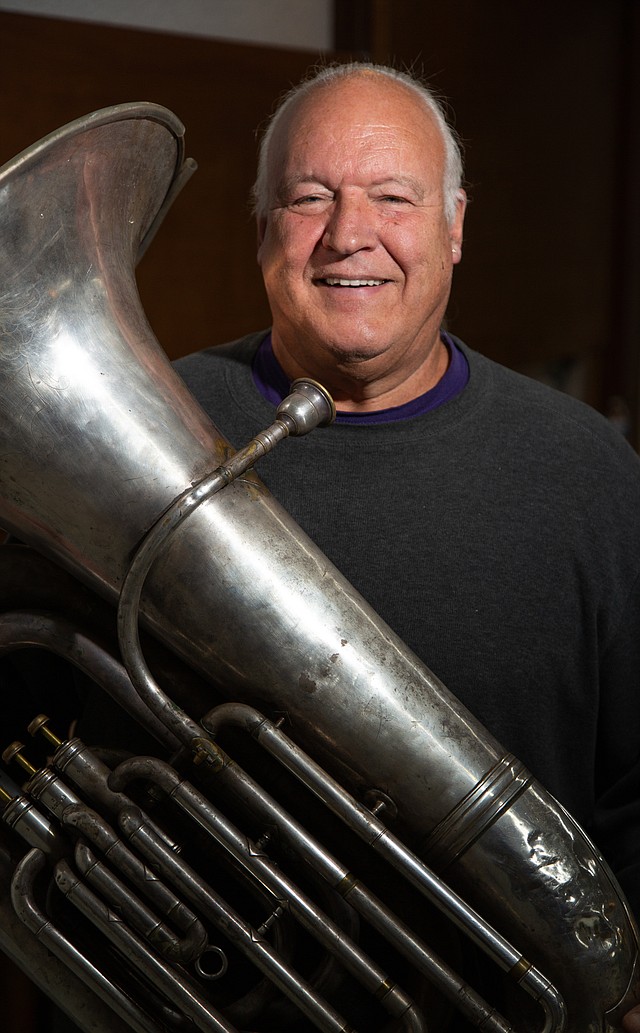 Koch, 71, added that many folks who are now part of the band hadn't performed since high school, but still had their instruments and got them out to play once in a while. And even those who are still in high school are welcome, especially if they're looking to play different kinds of music their schools aren't highlighting. Rather than a formal audition, any musician who wants to is welcome to attend a rehearsal to see what it's all about and discover if it's a good fit for them.
In addition to Kuhl, Koch and co-president Steve Price, councilman Williams — the former president of the Bellingham Community Band — is currently helping make things happen as the assistant director.
"Basically, I get to warm them up," Williams said with a smile and a nod as he prepared to depart.
Although Kuhl is the only one who gets paid for his position in the band, forging connections and making music are what drives many of the other members. Koch said he's in five different bands which are offshoots of the Bellingham Community Band, including the seven-piece dance group known as The Ebb Tides, of which Kuhl is also a member.
"He's an incredible trumpet player, probably the best I've ever heard," Koch said of his colleague.
Although Kuhl is modest when talking about his own musical prowess, he said teaching is his true passion and something he intends to keep doing for as long as he can. In addition to directing the Bellingham Community Band for the past decade, he also teaches math at Explorations Academy and has private music students.
"If your living has anything to do with making music, you better have more than one revenue stream," Kuhl said. "But I enjoy teaching, no matter what it is, as much as I enjoy playing [music]. Teaching is something I do because I can't help it."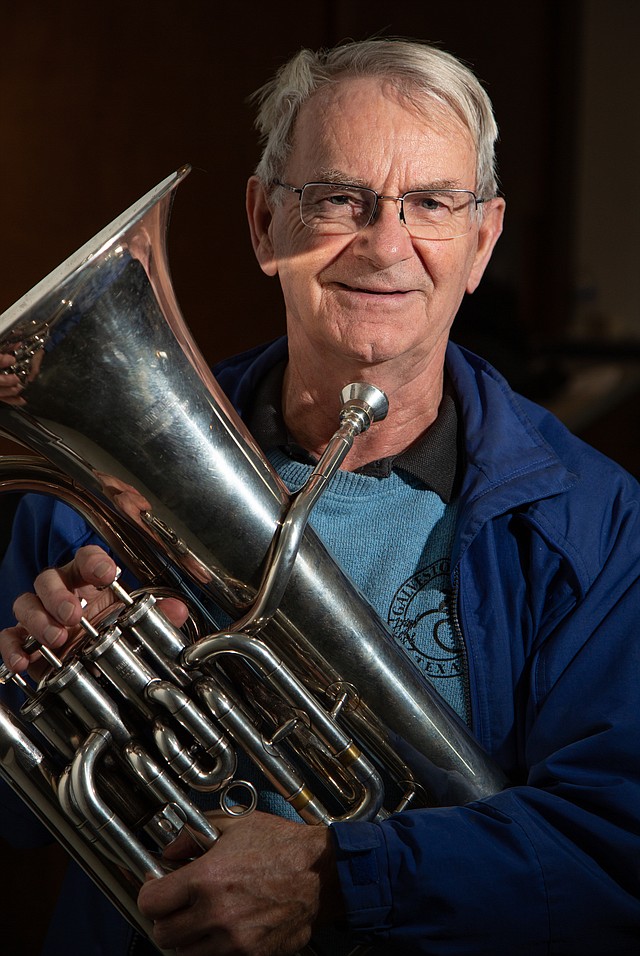 Tom McFarland, a euphonium player with the band, is happily retired, but he isn't ready to give up on making music. He came to Bellingham in 1959 to attend Western Washington University and never left. As an upright bass player in college, he had the opportunity to play with The Four Tops, a popular vocal quartet from Detroit who helped to define the city's Motown sound of the 1960s. The gig took place in 1964 at the Crystal Ballroom in what is now the Hotel Leo.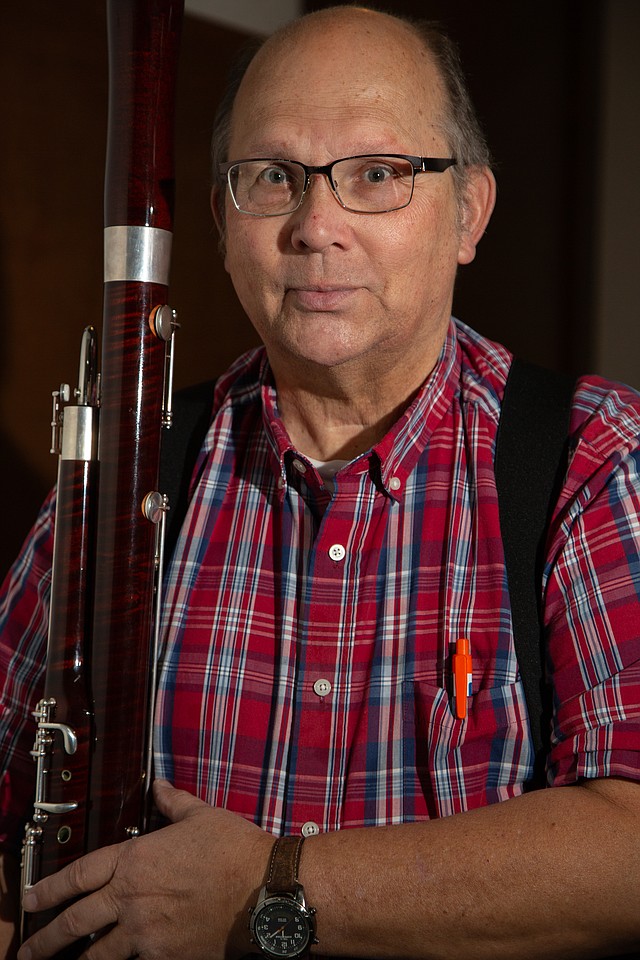 McFarland recalls jazz great Louis Armstrong played in Bellingham during that time frame, too, but he was too poor to afford a ticket.
"Bellingham has been a major arts center for years, and many people just don't realize it," McFarland said. "It's a great place to live."
According to Koch, it's also a swell place to play and listen to music, whether it's community choruses, jazz ensembles or big-name musicians stopping by town on the entertainment corridor stretching from Seattle to Vancouver, British Columbia. He's also of the belief that people should continue to play music for as long as they can.
"Playing music and reading music, especially for older people, is a really healthy thing to do," Koch said. "It's good for your wind, your brain, your body. It's also good for your soul."
"Music is a language," Kuhl added, "and there are a lot of dialects."
The Bellingham Community Band performs as part of the Holiday Port Festival at 11 a.m. Sunday, Dec. 4 at the Bellingham Cruise Terminal, 355 Harris Ave. They will also perform their annual fall concert, "Explorations," at 7:30 p.m. Friday, Dec. 9 at Central Lutheran Church, 925 N. Forest St. Suggested donation is $20. Info: bellinghamcommunityband.weebly.com.