Ron Judd
Be-tweet a rock and a hard place
Musk's Twitter takeover sends shockwaves from one Washington to another
November 23, 2022 at 5:15 a.m.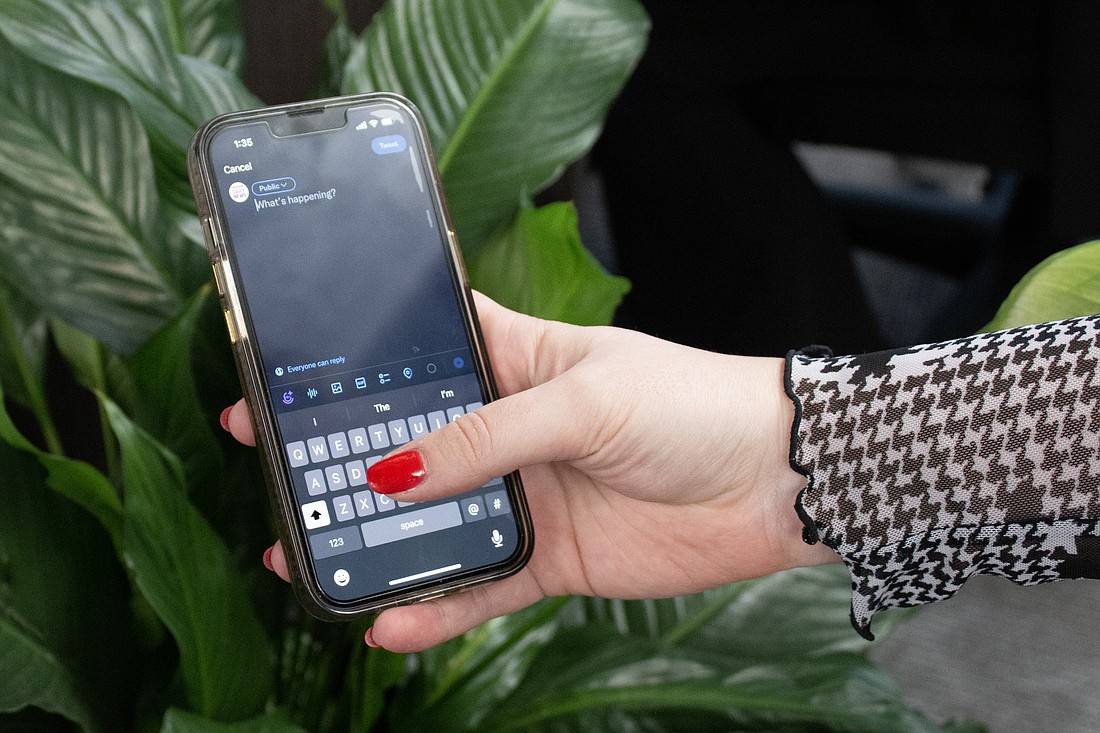 ---
---
"Now is the time to rise from the dark and desolate valley of segregation to the sunlit path of racial justice. Now is the time to lift our nation from the quicksands of racial injustice to the solid rock of brotherhood. Now is the time to make justice a reality for all of God's children."
If it happened today, those lines from the Rev. Martin Luther King Jr.'s famed 1963 "I have a dream" speech might have been announced to Americans via a tweet. 
Probably in a thread, let's hope. And saving you the trouble: At 289 characters, spaces included, it'd need a trim of a word to stay under the inflexible 280-character limit. Probably an easy fix. 
But the point stands: You can pack something meaningful into a small box. And over the past 16 years (I've been a user for most of it, since 2009), billions of us on bazillions of occasions have made a case for that argument either way, as the social media phenomenon known as Twitter has changed the global communications landscape.
For better, or worse. Twitter, as we've all seen, has enabled and fomented revolutions for both good and evil.
The magnitude of Twitter's impact on global society has come into focus after its Oct. 27 takeover by increasingly outwardly unstable tech oligarch Elon Musk, the battery-car-driven Space Cowboy who bought the company for a cool $44 billion, for reasons only he seems to grasp. 
Musk's takeover of a communications platform many of us have come to take for granted made a splash that continues to ripple. For some, this is for reasons of vanity — many celebrities and ordinary folks use it as their portal to the broader world. But also for reasons of necessity, given how many private and public institutions have come to rely on it as a communications tool to impart critical information.
This is just as evident here in northwest Washington as it is in Washington, D.C. When a major disaster strikes, floodwaters rise, fires burn, traffic stalls, schools close, disease spreads, many of us now turn first to Twitter. And while the service only attracts a small percentage of Americans on a regular basis, its audience is disproportionately influential.
The platform has become the breaking-news channel for the world, not just for governments, but media who cover them. From The New York Times to Cascadia Daily News, most breaking news stories today appear first on Twitter. That's the case here on State Street, where everything we post on cascadiadaily.com announces its arrival via a tweet, with a link to the story. 
Twitter's uncertain future revolves around two fears: One is that the service may actually shut down, either through monkeywrenching by disaffected employees or a collapse of its own weight with a Musk-thinned staff. 
The other, perhaps more likely, is that a relaxing of verification rules will make the platform devolve into an (even more?) untenable cesspool of disinformation, bigotry, racism and the very worst tendencies of humanity, destroying its current function as a relatively safe space for info flow. 
Should that occur, many people, companies, publications and institutions of principle are likely to bail specifically because they don't want the guilt-by-association vibe of hanging out in something that's more like 8chan than The Wall Street Journal. 
That leaves organizations ranging from the U.S. Department of Agriculture to the Northern traffic division of the Washington State Department of Transportation in a Twitter pickle, of sorts.
Us, too. Like most other media companies, we're standing by and watching to see if an alternate platform emerges as something akin to Twitter 2.0. Some major Twitter users already have bolted to alternative sites, such as Mastodon (where a subgroup of media publications, Journa.host, is being developed).
Countless contenders are out there and picking any one is folly. What made Twitter work was its status as The Place where everyone hung out, and no alternative site has claimed anything close to that status today. (Diversification, mind you, might be a good thing, but it's complicated.)
In our newsroom, a pending Twitter meltdown drew mixed reactions. Like most news organizations, our reporters use their personal accounts not only to promote their work, but also to create it, using Twitter to monitor information from government and other sources. One of our reporters already canceled a personal account, an act of conscience after seeing antisemitic posts in the new, apparently less monitored, Twitterverse.
I supported that. But most of us are in waiting and watching mode. 
CDN Business and Work columnist Frank Catalano, a veteran tech-savvy journalist who's been a user and creator of social media since long before it was cool, had 7,000 followers before the Musk takeover. He says he uses the platform primarily as a modern "news wire (with less clattering than the AP teletype in my first newsrooms)."
"I follow primarily real sources for that purpose," Catalano said. "As long as they're tweeting, I will keep using it for that purpose. I'll also keep tweeting fact-based posts and the occasionally snarky asides, clearly identified. But I will no longer engage in Twitter conversations with strangers. Because now I will question any account more than I would before. Besides, not talking to strangers was good advice as a kid, and I expect Twitter will get increasingly childish under Musk."
Like Catalano, CDN shall wait, and see, and react appropriately. We're watching Twitter and yes, considering alternatives or add-ons. 
As a young, ever-evolving publication, we're always open to ideas. We'd like to know if you, our readers, are leaving Twitter — and if so, where you're bound. And please feel free to share thoughts on our use of social media to share, promote and accomplish our work by sending a note to the email address below. 
Ron Judd's column appears on Wednesdays. Email: ronjudd@cascadiadaily.com; Twitter, for now: @roncjudd.