Books
Review: 'The Waters Are Rising' by Carl Crouse
When Sumas flooded, community support was invaluable
November 21, 2022 at 5:00 a.m.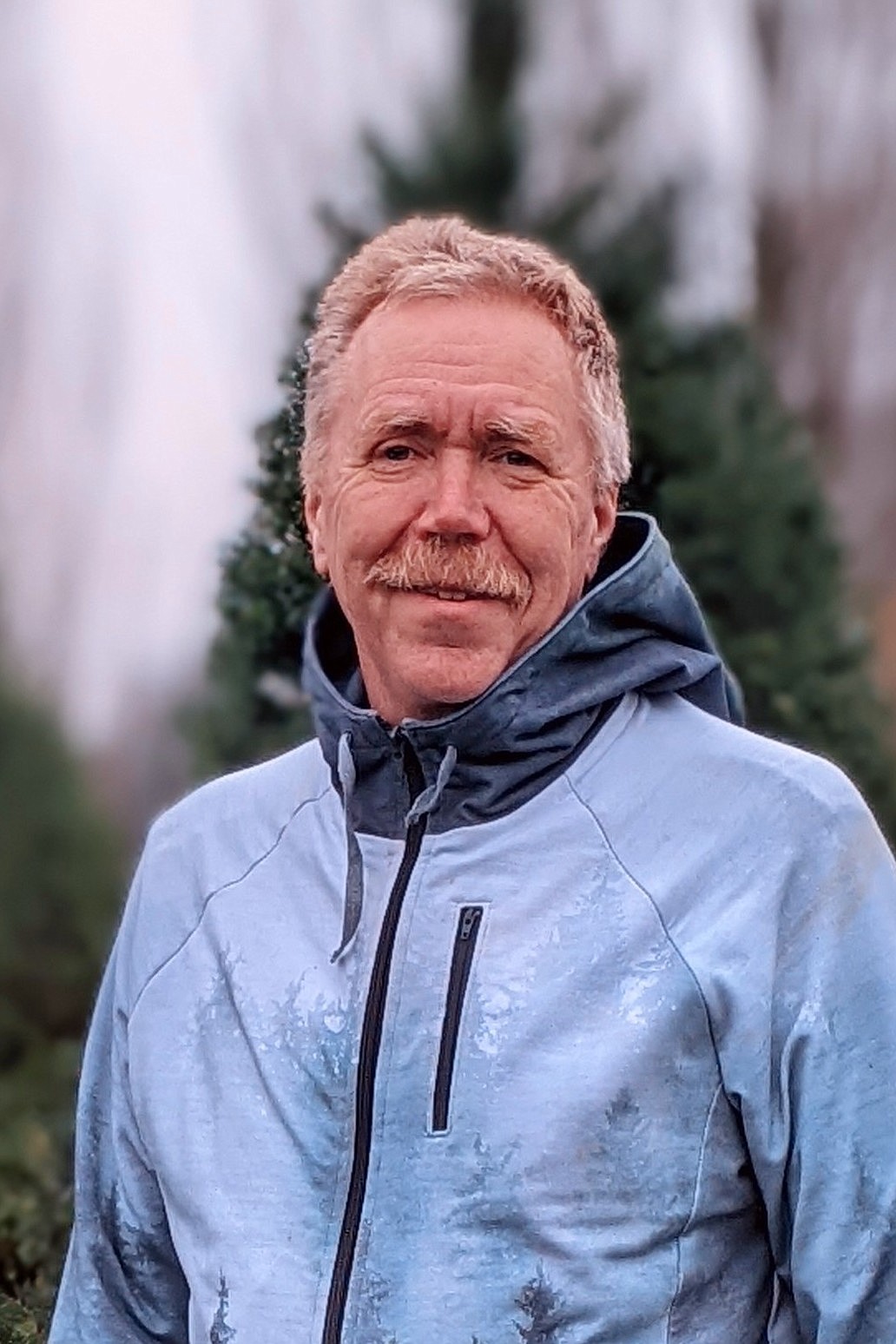 ---
---
Early on the morning of Nov. 15, 2021, all roads in and out of Sumas closed as the Nooksack River overflowed its banks in Everson and the water headed north toward Sumas. At 10:30 a.m., a Facebook post by Sumas City Hall urged residents to stay calm and get to an elevated part of their houses if possible. At this time, most residents were still thinking the flood would be similar to the 1990 flood level. 
Then, the water rose so fast that it breached the railroad tracks berm on the west side of town which previously had always provided containment protecting Sumas. A call for volunteers with boats was issued.
"A boat just floated past my house," "We need help getting out. Please help" and "Be careful in the boats doing rescues. The current is strong, and the small boats can't handle it" were some of the comments posted in response. 
Collecting these and other stories about the events of the flood and its devastating impact on Sumas, the recently published "The Waters Are Rising: Stories of Inspiration and Hope from the Sumas, Washington Flood of November 2021" by Carl Crouse is a valuable historical document as well as a tribute to the spirit and resilience of the people who call Sumas home.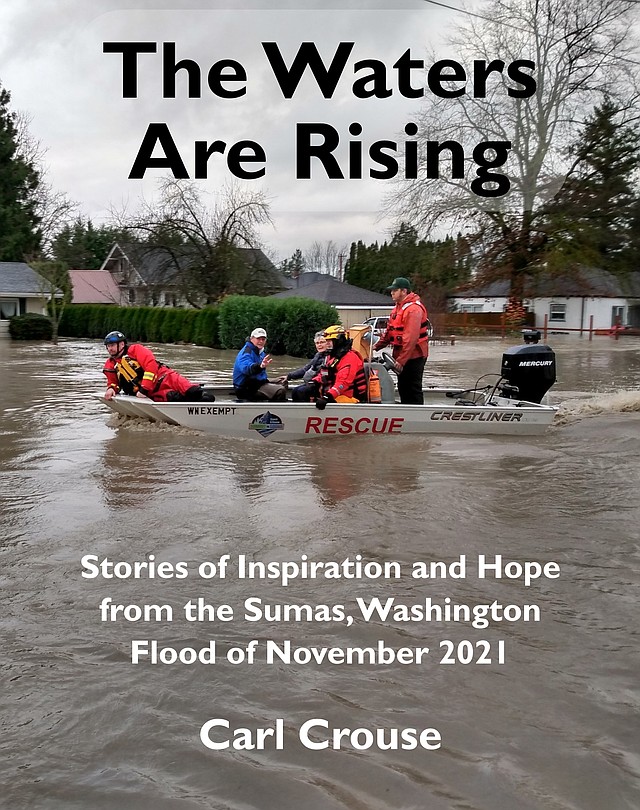 Crouse grew up in Sumas and now serves the Sumas Advent Christian Church as associate pastor. The church became a nexus for the recovery effort, opening a Resource Center where food, cleaning supplies, clothing, blankets and more were distributed, as well as emotional and spiritual support. Crouse welcomed visitors to the center and often provided the compassionate, listening ear they needed. His interactions with visitors at the Resource Center are the source of many stories shared in "The Waters Are Rising" — which is told through the lens of Crouse's Christian faith.
Dozens of photos by Sumas residents give an eyewitness view of what it was like to live through the flood and its aftermath: Jet skis traveling through the rushing waters to check on residents, personal possessions floating in flooded rooms, stranded residents being carried over the water-filled streets in front-end loaders, and mud, mud and more mud. Appendices include historical photos from floods in 1917, 1951 and the back-to-back floods of 1989 and 1990 — all considered landmark flood events in their time.
Flooding in the Nooksack River in 1990 was devastating, with peak flows at 37,900 cubic feet per second near Deming. More than 1,000 people across Gooseberry Point and Lummi Island were isolated, with home damage estimates in the $4 million range ($9.12 million in 2022 dollars), according to a U.S. Geological Survey report.
The 2021 floods saw peak flows in the Nooksack River at more than 60,000 cubic feet per second, with damage estimates topping more than $150 million.
Feelings of defeat are also part of this story, as some longtime residents and renters share their decision not to return to Sumas. Police Chief Daniel DeBruin comments on how difficult it was to see so many personal belongings in the dump in the center of town and recognizes they represented people who lost everything and had to start over. 
But mostly, "The Waters Are Rising" communicates the hope and resilience of Sumas. When a Seattle TV station arrived to cover the cleanup effort, the newscaster intended to interview Sumas people helping their neighbors only to discover that very few of those volunteering in the effort were from Sumas. "I can understand neighbors helping neighbors," she mused, "but this is strangers helping strangers."
While we pause to remember these events of a year ago — honoring the stories and heroism of all who were impacted and responded to aid the community — the rebuilding effort in Sumas is ongoing. Crouse concludes with an invitation to support the work of the Whatcom Long Term Recovery Group, an organization committed to the rebuilding effort (whatcomstrong.com).
Reserve a copy of "The Waters Are Rising" by visiting wcls.org and watch for a WCLS Library Stories Podcast where Everson/Sumas Library Branch Manager, Paul Fullner, interviews Carl Crouse about his book (wcls.org/podcast).
Lisa Gresham is the collection services manager for Whatcom County Library System, where you can experience the power of sharing, and is looking forward later this year to reopening the Sumas Library, which was damaged in the flooding.