Soccer
Vikings advance to Final Four
3-1 win brings WWU first Final Four berth since 2019
November 19, 2022 at 7:38 p.m.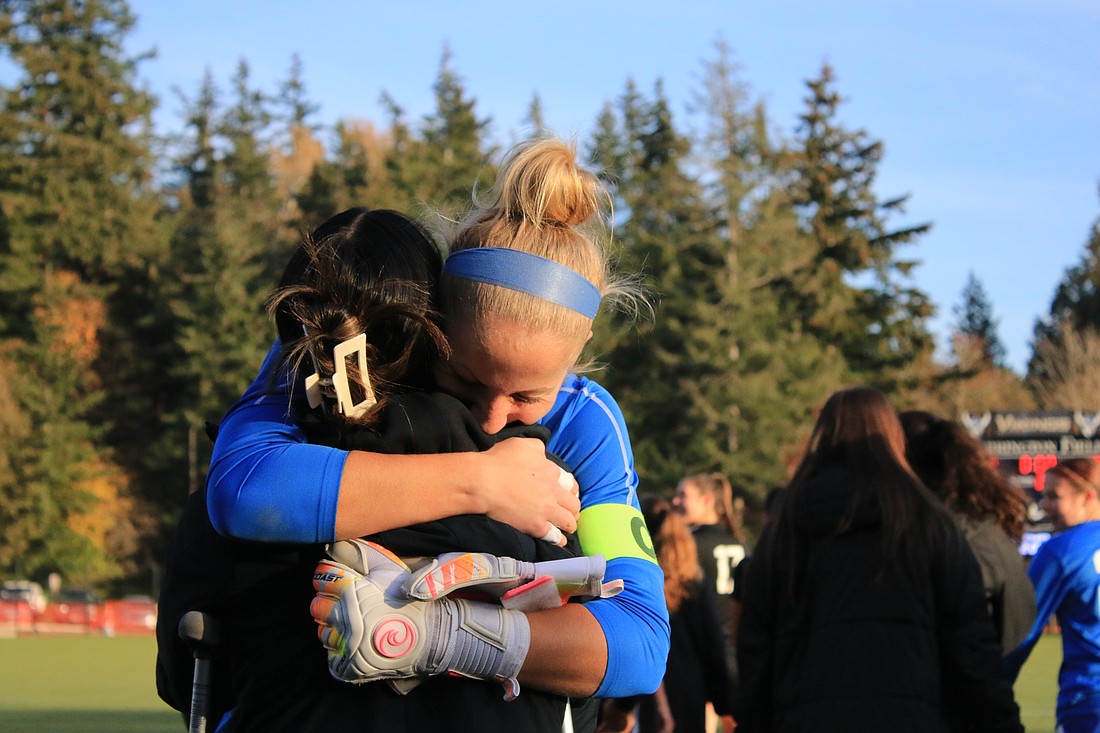 ---
---
Two minutes into Saturday's Elite Eight matchup between Western Washington University and the Colorado School of Mines, freshman forward Morgan Manalili put the Vikings ahead with a slow-rolling volley from an Estera Levinte cross.  
If that sounds like a repeat from Thursday's West Regional Final win, it nearly was. Manalili, this time two minutes quicker than last game, opened up scoring for the Vikings with an early goal, and WWU cruised to a breezy 3-1 win. The victory at Harrington Field sends WWU to the NCAA Division II Final Four in Seattle on Dec. 1.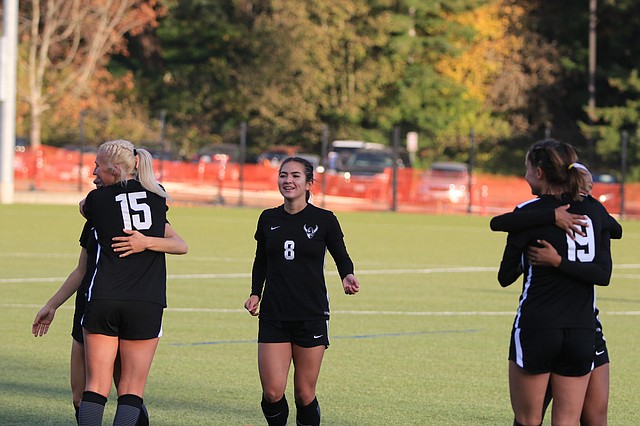 "We're playing some of our best soccer right now," head coach Travis Connell said. "[That's a] testament to the players for just staying hungry and continuing to get better. They understand that this is a big moment and they totally have risen to the occasion, each of these challenges."
After a pair of 1-0 wins to reach the Elite Eight game against the 18-2-3 Colorado School of Mines, Western's offense exploded for three goals, totaling 17 shots and 10 shots on goal.  
Freshman forward Morgan Manalili said she's always focused on converting when the ball is inside the 6-yard-box, a feat she's now accomplished twice in two postseason games.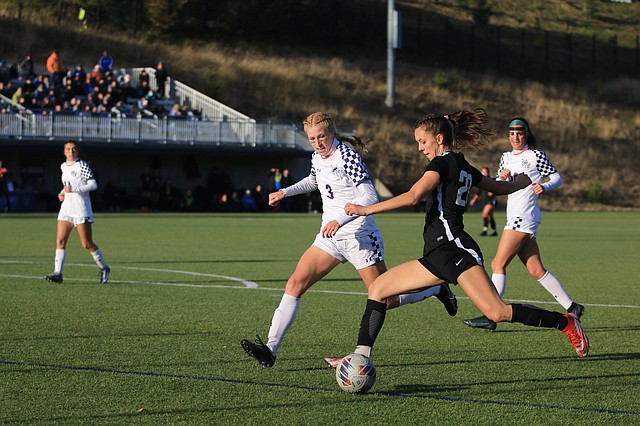 "The coaches always tell us we got to come out in the game like there's a chance in the beginning," Manalili said. "We have to be ready to put those away. I always have that in the back of my head: got to be ready to poach in the box." 
WWU added another goal in the 12th minute when junior defender Jayden Nguyen crossed a ball into freshman forward Claire Potter. Potter's run froze the CSM goalkeeper, and Nguyen's cross found the side of the net. 
In the 34th minute, a corner kick from freshman forward Emily Rice found senior midfielder Tera Ziemer on the back post. Ziemer nudged the ball over the line for Western's third goal of the half.  
Ziemer, who exploded offensively with six shots and three shots on goal, said a trip to the Final Four was always in the works for this year's team.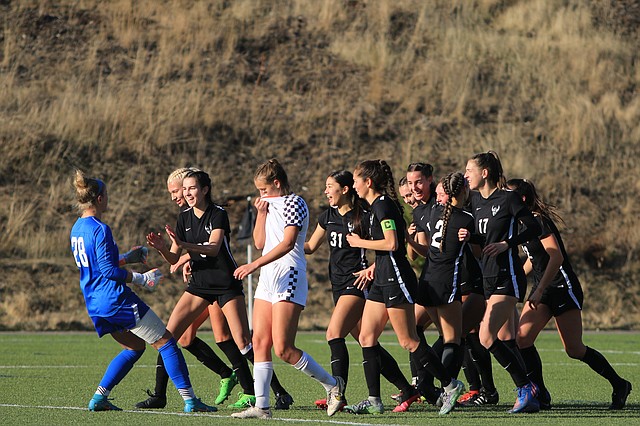 "I'm just so stoked to be able to go to the Final Four," Ziemer said. "In the summer, you're grinding for something in the future that seems so far off. But now, you can see the work pay off … and now we get to go do it. It just feels really, really awesome." 
Connell said he's most impressed with the performances from his freshman cohort. In Western's three NCAA Tournament games, Manalili has scored twice, and freshmen Rice and Potter each earned assists. 
"You have to get better throughout the year," Connell said. "Morgan [Manalili]'s playing great, but really, our freshman class has gotten better over the season, and it's buoying us through some of these games for sure." 
WWU conceded a 64th-minute goal after goalkeeper Claire Henninger was caught out of position after missing a jump ball, but she finished the day with four saves and the win.  
Junior forward Levinte had a standout performance, earning assists on Western's first two goals. The left forward is terrorizing opposing defenses during Western's postseason run. Dating back to the GNAC Championships, Levinte has racked up four assists and a goal, accounting for five of Western's nine postseason goals.  
"Estera [Levinte] always puts in the work," freshman forward Manalili said. "She's always working the left-hand side, putting balls in the box for us to finish, and that's how I scored my first goal. I want to shout her out because she's really the hardest worker on our team, she's always grinding it out."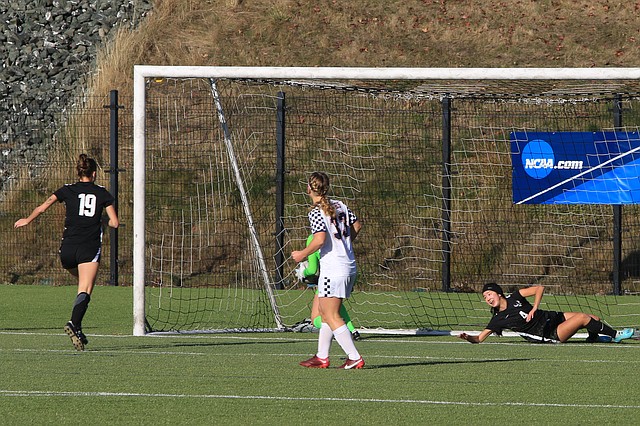 Western's semifinal opponent has yet to be announced, as teams that make it to the Final Four are reseeded according to their records and strength of schedule.  
The semifinal games will be held at Interbay Stadium in Seattle on Thursday, Dec. 1, with the final on Saturday, Dec. 3.  
Connell's teams have played in Final Fours across the country, and the Seattle Pacific University graduate hopes playing on his former home field, just 90 minutes from Bellingham, will give his team an edge.  
"We'll play anywhere, anytime," Connell said. "But this is going to be cool. My parents were able to watch me play in the Final Four and now all these parents get to be able to see their kids experience this and experience it with them. And with the fans, friends and family, it's just going to be a really special time and I think it's going to give us a big advantage, so we're up for it and we can't wait."