Soccer
Sehome surrenders late goal in shutout title game loss
Mariners unable to find net, fall 1-0 to Columbia River in 2A state championship
November 19, 2022 at 10:57 p.m.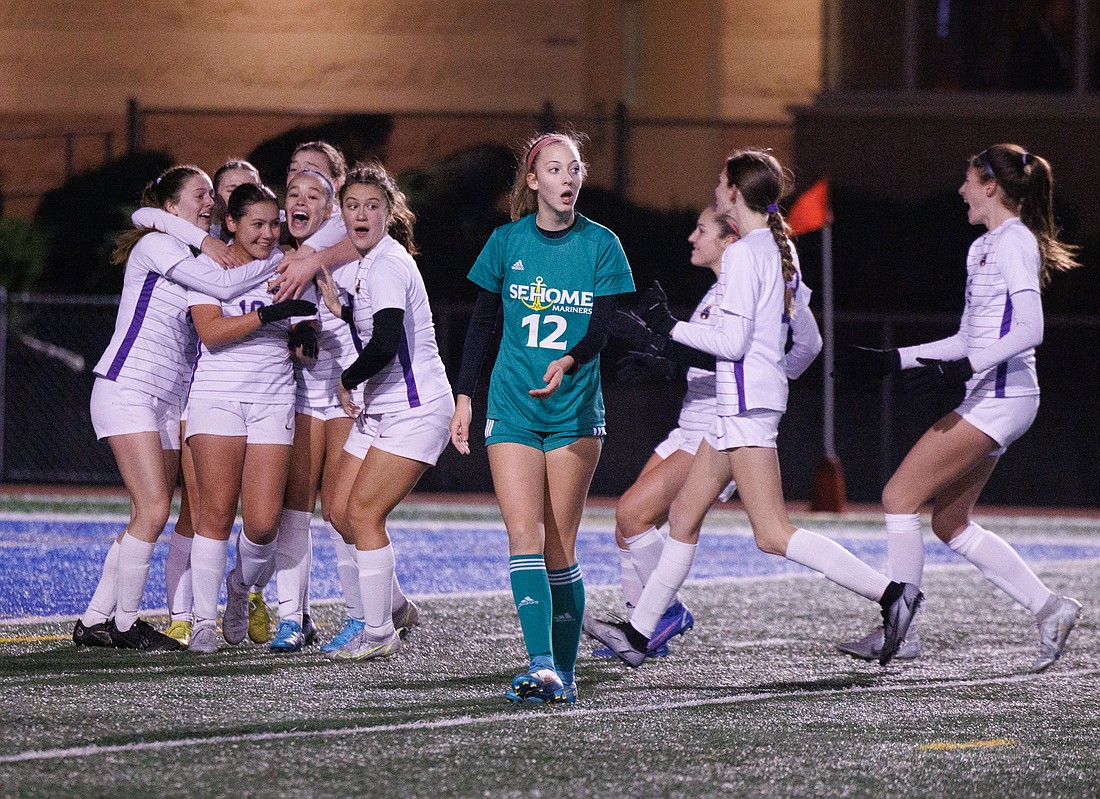 ---
---
SHORELINE – Immediately following the final whistle, one thing was clear: Sehome had fully expected to leave Shoreline Stadium as state champions following Saturday night's 2A state title bout.
The reaction amongst the Mariners' players was one of utter disbelief and heartbreak — the face of working all season long towards a single goal that, at least for the seniors, disappeared forever in a few fleeting moments.
Sehome was shut out 1-0 by Columbia River on Nov. 19 in a match that was scoreless for more than 70 minutes. Both teams knew it would come down to whoever found a single gap in the opposing defense.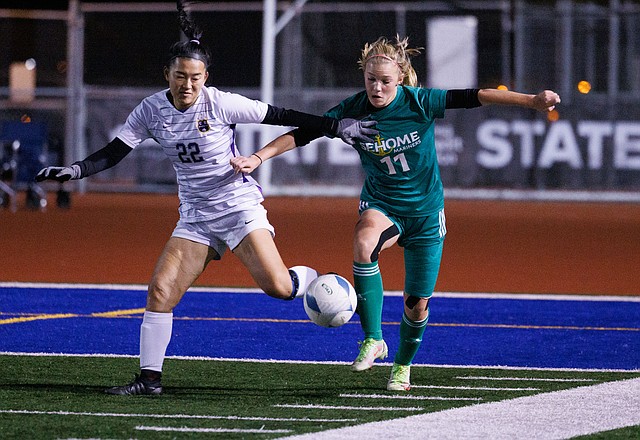 Sehome and Columbia River butted heads every second of the first 40-minute half, but each team's defense proved firm and unrelenting. The numbers were nearly identical for both squads in the opening period, each taking six shots on goal and saving three.
Finally, in the 72nd minute, Columbia River found its chance. 
The Rapids dropped in a pass that grounded narrowly inside the Sehome penalty area, putting the Mariners' defenders into a backpedaling attempt at protecting their goal. 
Columbia River senior midfielder Andie Buckley maneuvered a few dribbles before launching a shot that found the upper portion of the net for the match's lone score.
Despite their best efforts, the Mariners were unable to get any quality shots on goal in the waning minutes of the match. 
Sehome coach Emily Webster, who was a member of the Mariners' last state champion team as a player in 2010, said she was happy with her team's adjustments in the second half — the chips just didn't fall their way.
"We came out [in the second half] with belief, we came out with hope, we came out with determination, and I felt like we created changes for ourselves," Webster said. "At the end of the day, this is what state championship soccer looks like — it's who gets the one chance, and today it just wasn't us."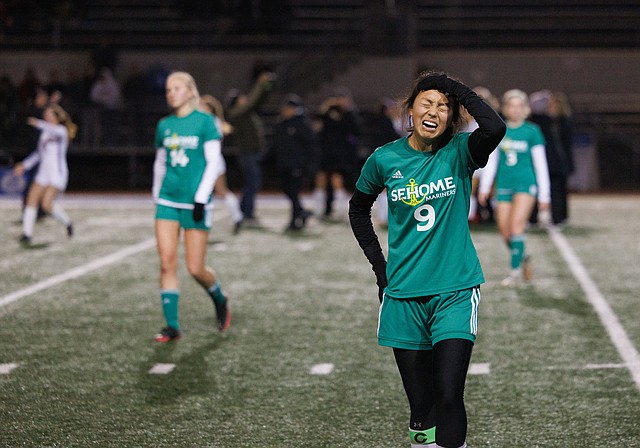 Columbia River played a similar style of soccer to Sehome that the Mariners felt had set them apart all season. Controlling possession, aggressive midfield play, staunch defense and limiting the opposition's offensive opportunities are all keys for Sehome, Webster said. 
They were also points of emphasis for the Rapids.
"I would say that this is the first team we've seen that plays like us," Webster said. "They're a really good team; they controlled the ball, especially in that first half."
Webster is proud of the grit her group showed throughout the season, never mind the ultimate outcome.
"I'm just really proud of how these girls have worked hard every day, they've come to practice with a positive attitude," Webster said. "They encourage each other, they are excited to play soccer, they're excited to lift each other up. I think that's really what carried us all the way to this opportunity."
The match was Sehome's first appearance in the 2A state title game since 2018, a contest the Mariners lost 4-1 to Liberty. Sehome also reached the championship in 2012 when Webster was a junior — her second appearance on such a stage at the time. 
Webster and her Mariners teammates lost that game to Sumner, so she intricately understands the emotions behind both possible results.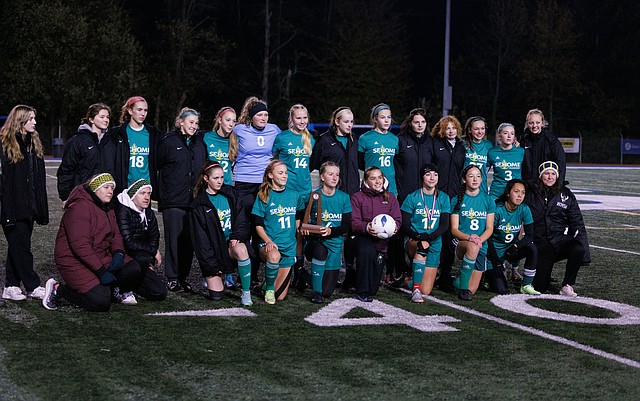 "I know how it feels as a player, and I hope that that helps me empathize with the girls," Webster said. "I also know what it takes to become a state championship team, and so hopefully my personal experience can help when I'm in this role as a coach."
Sehome seniors Evelyn Keay and Kaari Little played their final high school soccer match on Saturday night. While the feeling of winning a state title can never be replicated for those two, Webster hopes this experience will help propel next year's team back to this point.
"I know that these girls deserve it, and so I'm excited to keep working hard so they can feel what it feels like to be a state champion," Webster said.
The Mariners finished their season 19-3-1 overall and will return 18 players to next year's roster.