Soccer
Lynden Christian falls short in 1A title match
Lyncs fall 3-1 to Klahowya; earn best finish in team history
November 19, 2022 at 9:33 p.m.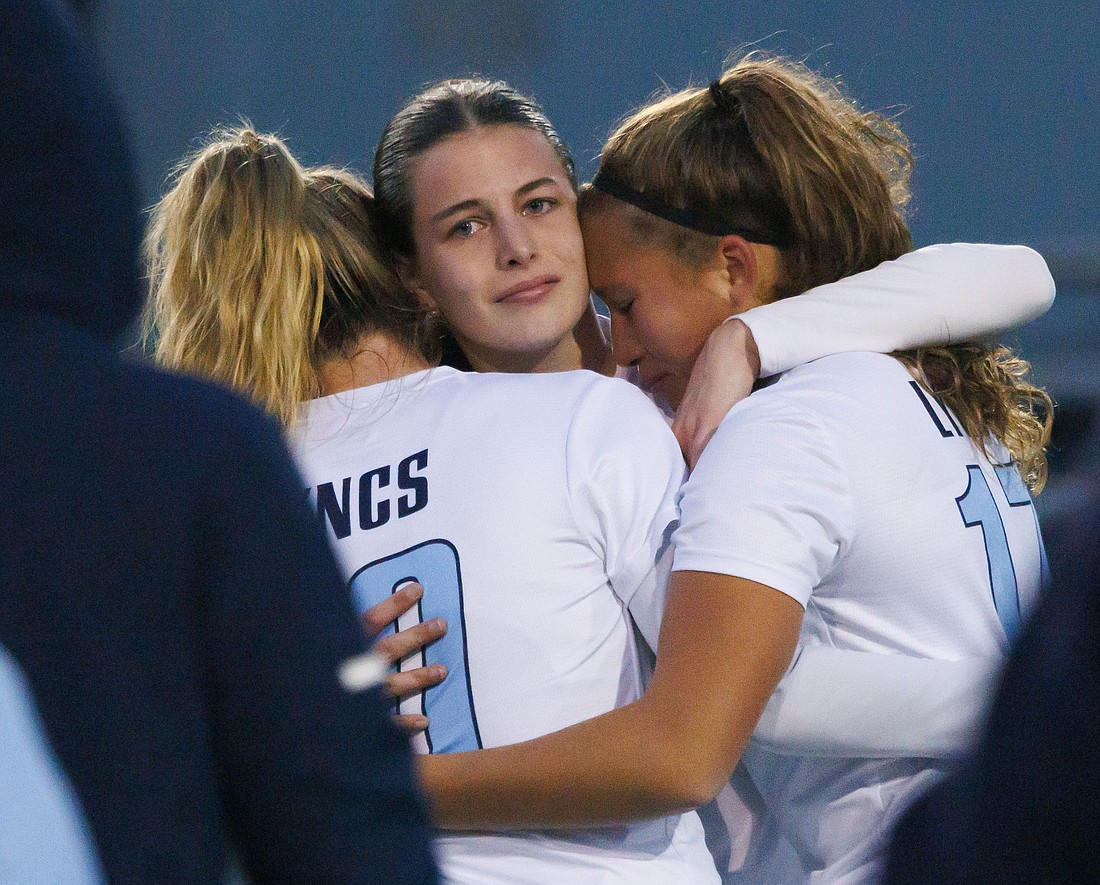 ---
---
SHORELINE – Lynden Christian knew its 16-game win streak meant nothing when entering the first 1A state championship game in program history.
The Lyncs defied all odds to reach that point and had already achieved a historic feat for their school after a penalty shootout victory over Seattle Academy in the semifinals two days prior. It was a special group led by coach Brent DeRuyter, who has been at the team's helm since 2004.
"I'm just so proud of our kids," DeRuyter said. "That's a tough crew — a lot of four-year players. [They] came through a lot of adversity."
A batch of five LC seniors who played their final high school soccer game on Saturday night had endured everything the COVID-19 pandemic threw at them — shortening the window of availability to reach such a big stage.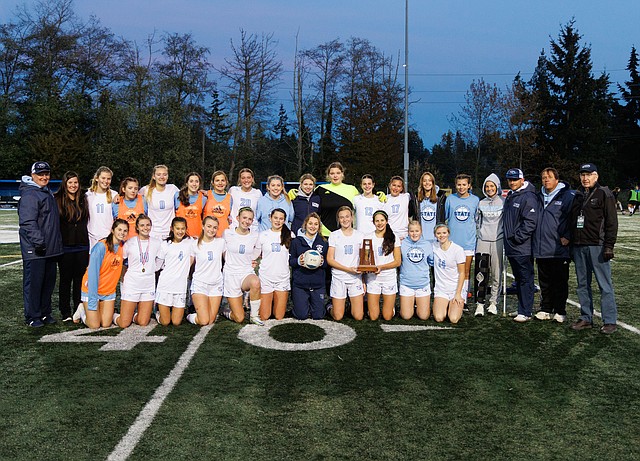 The No. 3-seeded Lyncs had their storybook season spoiled by top-ranked Klahowya in the title match 3-1 at Shoreline Stadium on Nov. 19. DeRuyter wanted it for the players but understands the precedent this sets for future LC girls soccer teams.
"They love each other, they fight for each other," DeRuyter said. "I think for our younger players this is a great little taste of what they can do, and the tradition they could have the opportunity to build."
DeRuyter left the field with his head held high despite falling one win short of a championship trophy in the most successful campaign of his LC coaching career to date.
After 21 minutes of fighting off a fierce Klahowya attack, LC senior forward Demi Dykstra broke free. Streaking down the field with one defender in tow, Dykstra buried the match's first goal in the far-left side of the net.
Klahowya's sophomore forward Amira Lyons nearly shifted the energy to the Eagles on an incredible move that saw her spin away from a swarm of Lyncs defenders just outside the goal area. Lyons managed to transfer the ball to her left foot from her right mid-spin and send a shot that narrowly sailed over the crossbar.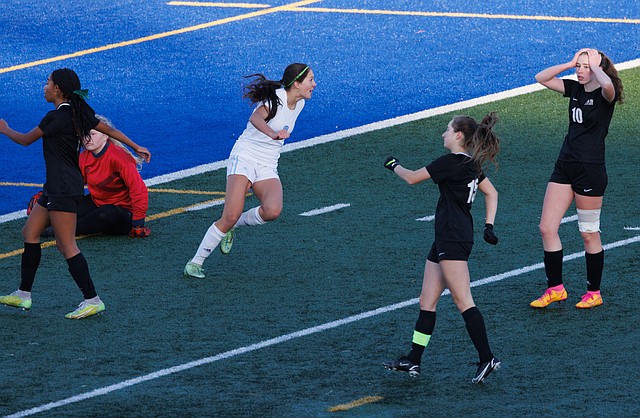 Lyons, however, did find an equalizer just a few minutes later in the 34th minute while working to the far-left side of the Lyncs' goal. Fending off an LC defender to her right, Lyons sent a shot across the face of the goal and into the back right of the net.
That score jumpstarted an Eagles offense that had been looking for a reason to break out.
In the 39th minute, Klahowya gained its first lead of the match via a free-kick missile from senior midfielder Victoria Peters. The shot — which was fired with the perfect amount of power — found a minuscule piece of real estate in the top right corner of the LC net.
The Lyncs entered the second half trailing 2-1 and were on the losing end of a momentum battle that had swung fully to their opponent. LC needed to impose its offensive will early in the second half if it hoped to get back into the match.
Klahowya kept the pressure on to start the second half, extending its lead in the 43rd minute. Junior midfielder Alisa Divano sent a long free kick that was finished via a header by position-mate Bailey Watland. LC's sophomore goalkeeper Jessa Wynstra attempted to get a finger on it but couldn't quite reach it.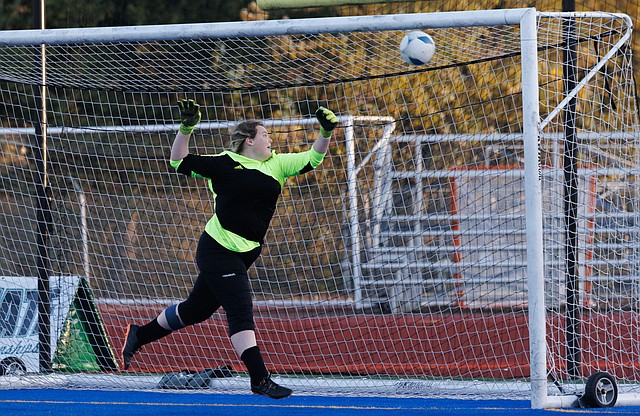 The remainder of the second half was a stalemate. LC was unable to crack the shell of Klahowya's staunch defense as time simply began to run out. The late-game scramble yielded no points and the Lyncs' effort fell short.
"[Klahowya] took advantage of the opportunities they had, and that's how it goes in a game like that," DeRuyter said.
LC finished its season 18-3-2 and is bringing a second-place trophy back to Whatcom County. Lyncs seniors Taryn Herwerden, Daisy Poag, Alexie Hagen, Grace Kroontje and Dykstra played their last match of high school soccer on the biggest stage.