Flood: One year later: Part IV
Faces of the floods: Nooksack resident Cheryl Brown
'It feels so good, but very emotional'
November 19, 2022 at 5:10 a.m.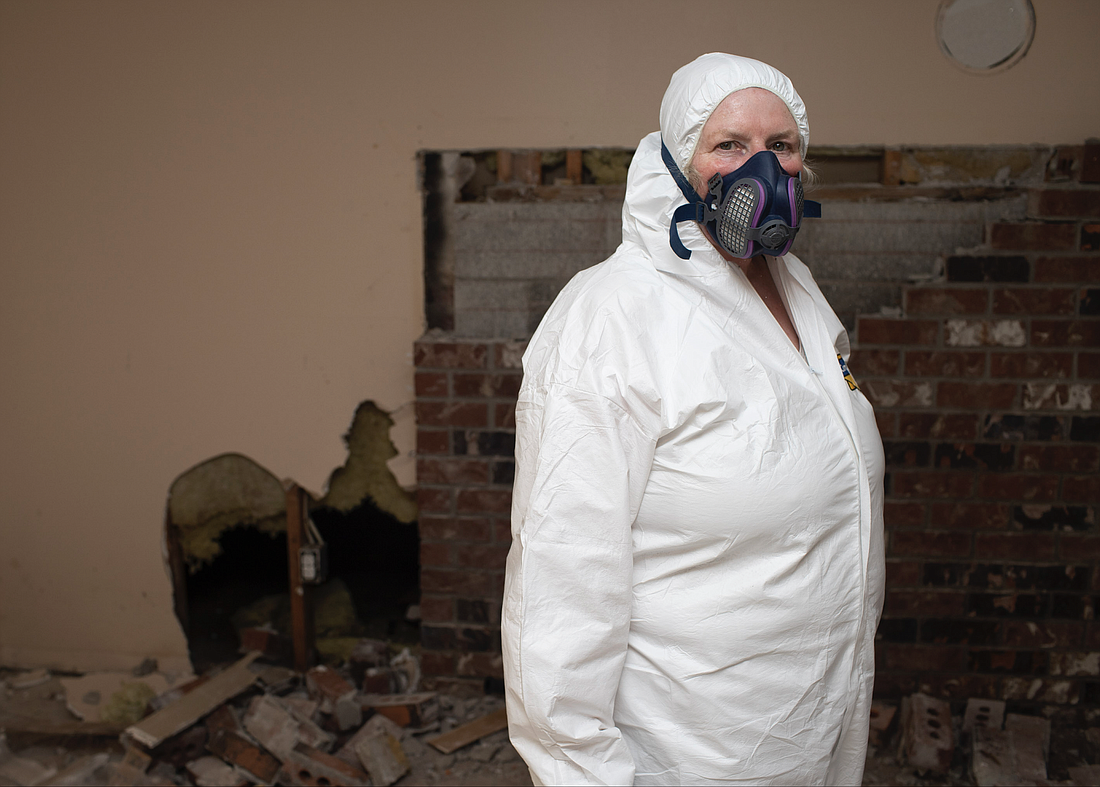 ---
---
Editor's note: Flood: One year later is a multipart series exploring how the devastating November 2021 flooding changed the lives of Whatcom County and Skagit County residents, as well as bodies of government, over the past year. From farmers to mayors, the historic flooding led to economic challenges, developing plans for the future and preparative measures. Today's stories highlight some of the faces of the floods — a homeowner, a mayor, a search and rescue chairman and business owners.
On the one-year anniversary of the flood that destroyed her Nooksack home, Cheryl Brown was excited to take a shower. 
"We finally got our hot water tank installed, so we can take a shower upstairs now with hot water in the house," she said. "It's much more luxurious than the trailer we've been living in." 
Brown, along with her husband Larry and son Levi, has been living in trailers in her front lawn since the floods hit last year, as her home was filled with floodwaters carrying sediment from the Sumas River. Because the sediment was contaminated with asbestos, any journey into her home required hazmat suits and respirator masks, she told Cascadia Daily News in September. 
When the 2020 Super Bowl Flood hit, Brown said, the family saw about 8 inches of water in her basement, which required "a whole tear-out and complete replacement," she said. 
Last November's floods were much worse and will require significant mitigation before she can live in her home full-time again.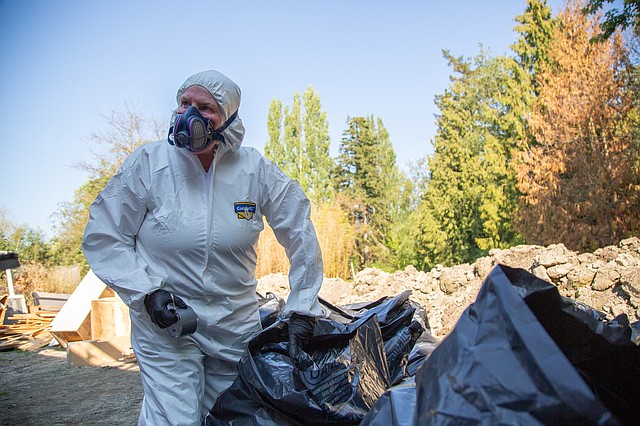 After months of digging, packaging and disposing of the carcinogenic material in her basement and her backyard, Brown said the last load of asbestos was removed on Nov. 11.
"It feels so good, but very emotional, seeing one thing after another accomplished," she said. 
It's easy to forget the small things, like a hot shower, when dealing with catastrophe, Brown said, but she looks forward to rebuilding the rest of her home come spring.
This month, Brown said she considered beginning to put drywall in her basement, but will hold off until the threat of another flood passes.  
"Time is a strange commodity," she said on Nov. 14. "Here we are at the anniversary, and the sky is clear. We can see all the planets ... You wouldn't be thinking that [the flood] would have happened last year if you saw the weather this year."
Tomorrow's story takes a look at how the flooding affected farmers in Whatcom and Skagit counties.
---
Series credits
Reporter Julia Lerner covers environmental issues at Cascadia Daily News. She joined the staff from a remote Indigenous community in Northern Alaska, where she worked as an investigative reporter at the Nome Nugget, Alaska's oldest continuously-publishing newspaper. Lerner earned her master's degree in investigative journalism from the University of Maryland in December 2020.
Photographer Hailey Hoffman is a visual journalist and education reporter at Cascadia Daily News. She joined the team after two years as a staff photographer for The Astorian on the Oregon Coast and is a graduate of Western Washington University.
Editor Audra Anderson is the assignment editor at Cascadia Daily News. She previously worked for Wahpeton Daily News in Wahpeton, North Dakota, as a reporter, then assistant managing editor. There, she honed her reporting, editing and design skills in a small, but capable, newsroom.