Flood: One year later: Part IV
Faces of the floods: Everson Mayor John Perry
'We have to keep the mitigation planning efforts at the top of our stack'
November 19, 2022 at 5:15 a.m.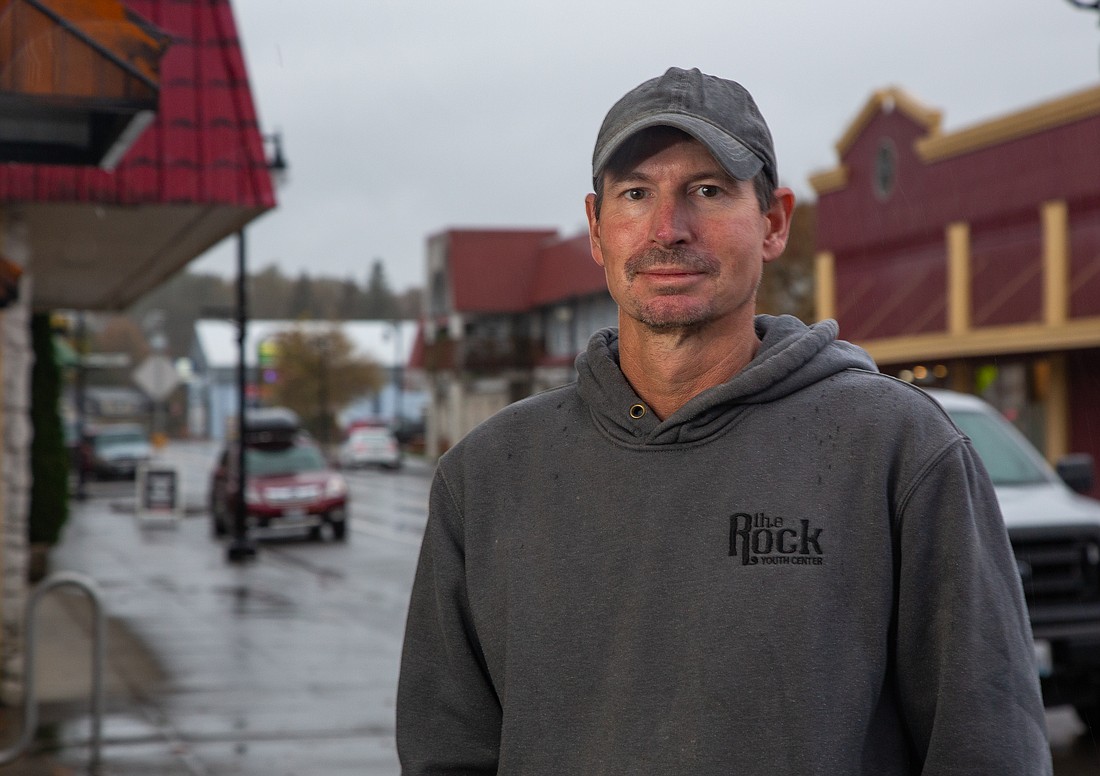 ---
---
Editor's note: Flood: One year later is a multipart series exploring how the devastating November 2021 flooding changed the lives of Whatcom County and Skagit County residents, as well as bodies of government, over the past year. From farmers to mayors, the historic flooding led to economic challenges, developing plans for the future and preparative measures. Today's stories highlight some of the faces of the floods — a homeowner, a mayor, a search and rescue chairman and business owners.
When the November 2021 floods first hit Whatcom County, Everson Mayor John Perry barely slept. Between installing sandbags, answering calls for rescue and organizing disaster relief efforts, he saw one, maybe two hours of shut-eye. 
He hoped, when the water started to level off around 3 a.m. Monday, that would be the worst of it. 
It wasn't. 
"We thought things had leveled off and crested, but that was just when they lost the gauge at Cedarville, so we just weren't getting any info at that point," he said. "We thought we'd catch a couple hours of sleep ... I got about an hour, and that's when I got the call that we had water in City Hall."
Perry, who has served as Everson's mayor since 2010, said being a mayor is sort of like being a parent — full of unexpected surprises and a lot of responsibility. 
"When you become a parent, you don't know what level of responsibility you're getting yourself into," he said. "Any position of responsibility or leadership, you have to be able to take whatever comes your way, whether it's good or bad, you have to be prepared."
Perry compared the flood response in 2021 to the historic 1990 floods that hit Whatcom County, which caused more than $4 million in damages to homes (around $9.12 million in 2022 dollars), according to a U.S. Geological Survey report. 
"There's this saying that if you don't study history, you're doomed to repeat it," he said. "But if you do study history, you're doomed to watch other people repeat it."
Now, he said, the county has to capitalize on the opportunity to make significant changes. 
"No significant changes were made to the areas that were the hardest hit [in 1990]," he said. "We have to keep the mitigation planning efforts at the top of our stack, and keep working through it."
Tomorrow's story takes a look at how the flooding affected farmers in Whatcom and Skagit counties.
---
Series credits
Reporter Julia Lerner covers environmental issues at Cascadia Daily News. She joined the staff from a remote Indigenous community in Northern Alaska, where she worked as an investigative reporter at the Nome Nugget, Alaska's oldest continuously-publishing newspaper. Lerner earned her master's degree in investigative journalism from the University of Maryland in December 2020.
Photographer Hailey Hoffman is a visual journalist and education reporter at Cascadia Daily News. She joined the team after two years as a staff photographer for The Astorian on the Oregon Coast and is a graduate of Western Washington University.
Editor Audra Anderson is the assignment editor at Cascadia Daily News. She previously worked for Wahpeton Daily News in Wahpeton, North Dakota, as a reporter, then assistant managing editor. There, she honed her reporting, editing and design skills in a small, but capable, newsroom.