Volleyball
Vikings bounced in first round of West Regional tournament
Western's season ends abruptly after 3-1 home loss to in-state rival Central Washington
November 18, 2022 at 1:22 p.m.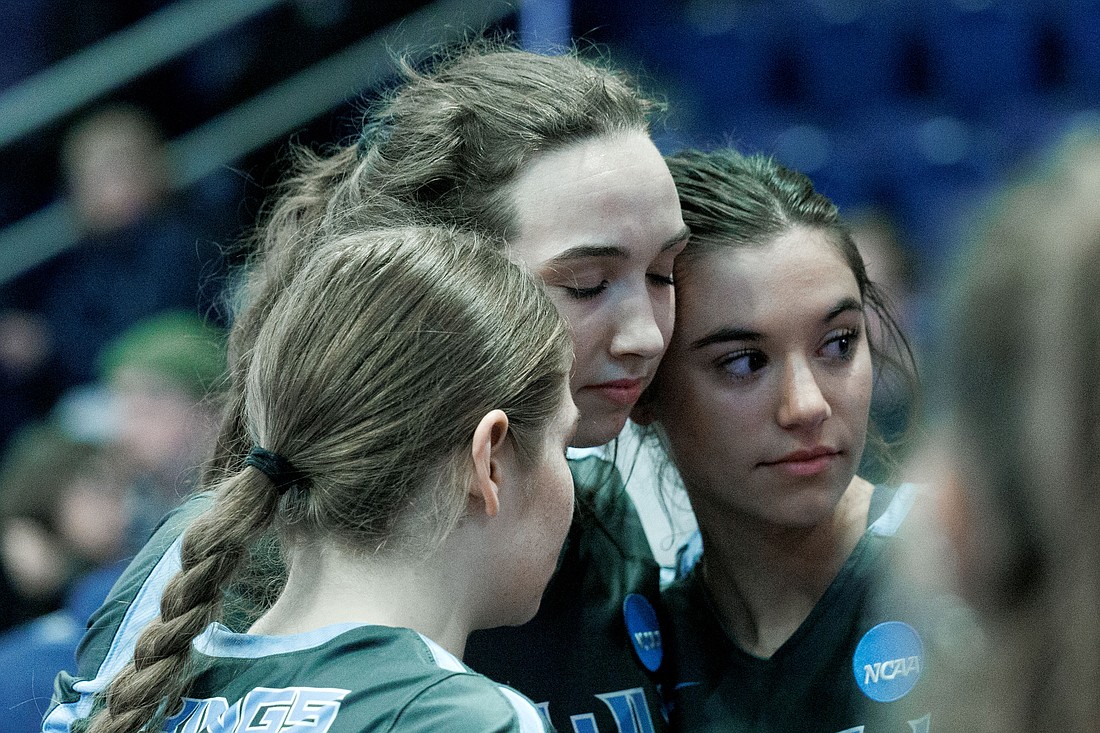 ---
---
Western Washington University volleyball saw its season come to an end in heartbreaking fashion on Thursday night. 
The Vikings lost 3-1 (25-27, 21-25, 25-20, 22-25) to Central Washington in a loser-out, first-round match of the NCAA Division II West Regional tournament. Western was ranked No. 8 nationally heading into the contest and received the No. 2 seed in the West Regional bracket.
With Sam Carver Gymnasium hosting three other tournament matches earlier in the day, the game was delayed nearly two hours past its scheduled 7:30 p.m. start time. The match began around 9:15 p.m. 
Western had a real opportunity to go deep into the tournament when top-seeded Alaska Anchorage was eliminated by No. 8 Chaminade University of Honolulu in the second match of the day. Alaska Anchorage swept the Vikings in the regular season on its way to a GNAC Championship, and with its upset at the hands of Chaminade, Western had a much clearer path to winning the West Region.
That opportunity quickly vanished late Thursday night when Central Washington took the match's first two sets. Facing a sweep in front of the home crowd at Carver Gym, the Vikings won the third set 25-20 but were unable to force a fifth, losing 22-25 in the fourth.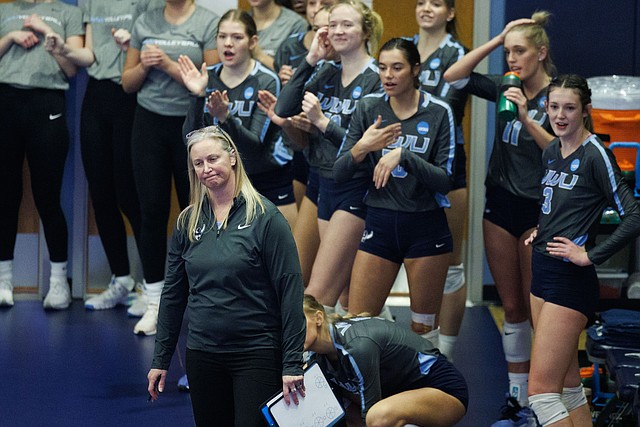 Central Washington, which lost to Western twice in the regular season, was explosive on offense and led by an outstanding postseason triple-double from junior outside hitter Tian Andaya, who racked up 11 kills, 22 assists and 16 digs.  
As usual this season, Western's seniors led the way statistically. Setter Malia Aleaga recorded 45 assists along with a career-high 21 digs, while libero Kasey Woodruff also earned 21 digs. Gabby Gunterman, Chloe Roetcisoender and Calley Heilborn all tallied 11 kills on the night, with Heilborn recording yet another double-double along with 28 digs.  
Even with marquee performances from its veterans, Western could not stop a Central Washington team that looks poised to make a Cinderella run in the now wide-open West Region. 
For Western head coach Diane Flick-Williams, the statistical dominance from her core of seniors isn't what will last in the memories of teammates and fans.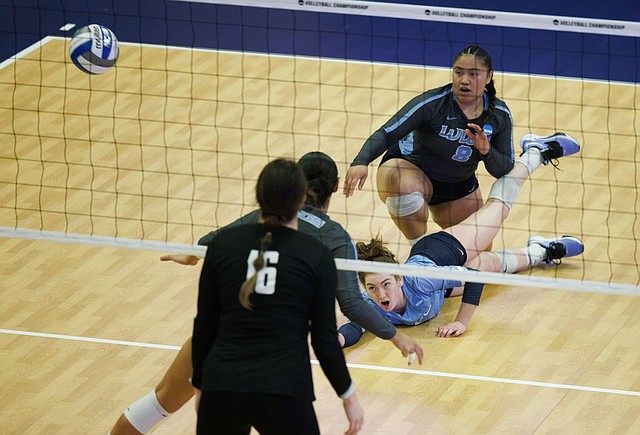 "All the team and individual accolades are the easy things to point to with this senior class," Flick-Williams said in an email. "But if you asked their teammates, none of them would be able to list a single one. They were a group that showed vulnerability, they created a place to give others a voice, they deeply cared about the people around them and worked to leave a legacy to define what is really important. Along the way, sure they won matches, but they also earned lifelong relationships that will last longer than the plaques." 
Flick-Williams said this year's team had to adjust expectations after losing three straight games to top-10 nationally ranked opponents early in the regular season at the Colorado Premier Challenge. The team entered the regular season with expectations of hardware, Flick-Williams said, and had to adapt after finishing the regular season 21-5.  
"The expectations for this group changed and evolved over the year," Flick-Williams said. "We started with it being about raising a trophy in the end, but as the season went on and adversity continually hit us, we realized that our expectations were to learn the lessons that were in front of us regardless of outcomes." 
With the No. 2 seed in the West Regional bracket, the Vikings had expectations to make a deep run in this postseason. Those expectations inflated even more after the imposing Alaska Anchorage team was upset by Chaminade.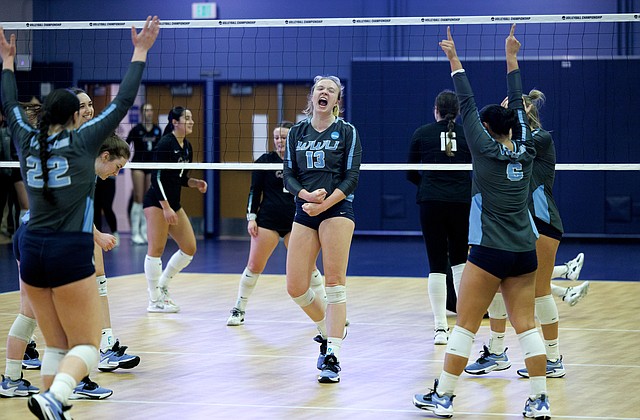 Ultimately, Western was unable to capitalize on a home matchup against a conference opponent it had already beaten twice — surely a bitter taste for a team that reached the Final Four in 2018 and 2021.
"So, while the trophy wasn't raised as we originally thought," Flick-Williams said. "The lessons about people and family were definitely learned." 
Even after losing eight seniors, Flick-Williams said to expect the same winning culture from next year's team. The veteran head coach, who earned her 500th career win earlier this season, said fans will need to learn some new faces with 12 freshmen on the 2022 roster gunning for more playing time. 
"Those who have been following us will see a lot of new faces but the same foundational value that has been a signature of our program," Flick-Williams said. "The great thing about it is this team will have a chance to create their own identity and our fans will continue to be a part of it."